Getting a gaming console is a daunting task, especially if you're a non-gamer, or new to console gaming. Today's console gaming landscape is full of impressive products such as the PlayStation 5, Xbox Series X|S, Steam Deck, and the good old Nintendo Switch.
If you've heard so much about the Switch, that's because it has had a great run in the last five years ever since the first Nintendo Switch model was released. That said, the question that you may now be asking is: is the Nintendo Switch worth getting?
Learn what made the Nintendo Switch one of the most popular gaming consoles in the world right now by checking out this review.
Nintendo Switch Review: What are the Pros and Cons of getting the Switch?
The Nintendo Switch combines portability and conventional TV-connected setup of gaming consoles such as the PlayStation and Xbox into a single unit (although the Nintendo Switch Lite does not offer Dock support). But just like its rival consoles, the Switch does have its own share of Pros and Cons.
As a quick review though, the Nintendo Switch is easily the most innovative gaming console today. It embodies a sleek, quality look while preserving the essential reason people play games — to have fun. The price range of all three models (original Nintendo Switch, Nintendo Switch Lite, and Nintendo Switch OLED) are within reach without sacrificing its premium appearance.
On the higher price range, the Nintendo Switch OLED offers improvements over the two other models by having a bigger and brighter display. For those who would prefer a simpler gaming configuration on the go, there's the Nintendo Switch Lite, which only comes in a purely handheld mode.
Now that the Nintendo Switch has matured since its initial release, the platform boasts of its excellent game library, thanks mainly to its solid collection of first party games. It's easy to argue that the Nintendo Switch's greatest strength is its impressive library of titles, though its online shop, also known as the Nintendo eShop, is in need of improvement at the moment.
If you enjoy the Nintendo Switch game library but only play in portable mode, the Nintendo Switch Lite is your best choice.
refreshing design for gaming console
excellent price point for a premium product
outstanding form factor
impressive collection of titles
Nintendo Switch Review: What's in the Nintendo Switch box?
When you first open the slick Nintendo Switch bundle, you'll find a rectangle cardboard box containing the Nintendo Switch tablet, two Joy-Cons, the dock (whether you have the original Nintendo Switch or the Nintendo Switch OLED), and the necessary cables and adapter.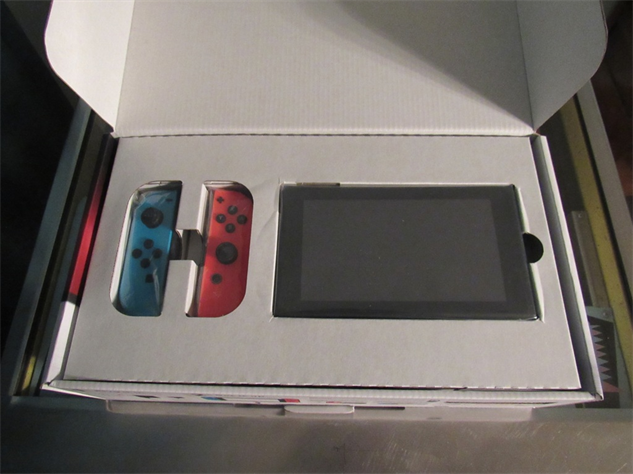 Both controllers as well as the Nintendo console itself are enclosed in clear plastic bags. Each of them can be removed easily from these baggies.
The Nintendo Switch power cord and adapter, a complimentary HDMI cable (to connect the Dock to the TV), and the paperwork are all located in the box's lower cavity.
In the middle of the lower compartment, you'll also find the plastic non-charging model of Joy-Con grip. The same portion of the box also holds the two Joy-Con wrist straps beside the Nintendo Switch Dock. These Joy-Con wrist straps can be handy if you want to play games such as Just Dance or any game that requires motion controls.
Nintendo Switch Review: Difference between Nintendo Switch (original), Nintendo Switch Lite, and Nintendo Switch OLED
Four years since the original Nintendo Switch was initially released in March 2017, there are now two other Switch variants — the Nintendo Switch Lite and the Nintendo Switch OLED. All three Switch versions share the same basic form, games, and software. This means that whichever Switch you get, you'll get the same looking console and you'll be able to play the same exact games. While it's tempting to get the latest Nintendo Switch OLED with its brighter and bigger screen, it's not exactly for everyone. Fortunately, there are no considerable differences between the three Nintendo Switch models.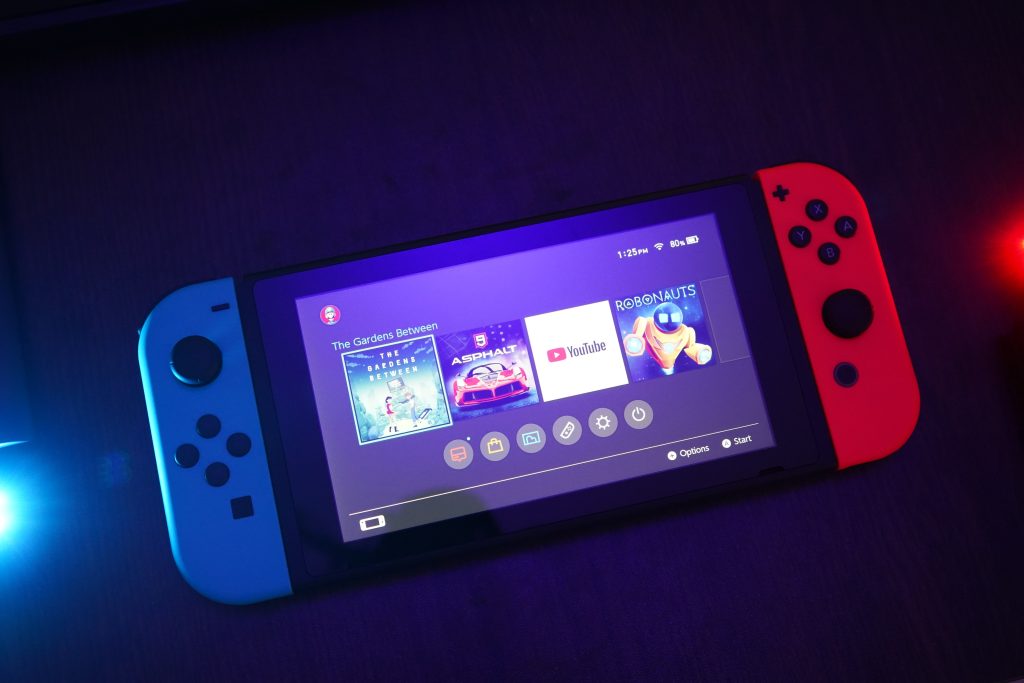 Nintendo has not limited the games that you can play even if you have the cheaper Nintendo Switch Lite. Also, each Switch version can run games using the detachable physical game cards or the digital versions that can be bought in the Nintendo eShop.
If you are new to Nintendo gaming and need to decide which of the three you need, let us give you a basic overview of each one.
Nintendo Switch Review: Price and availability
The first Nintendo Switch which has captured the hearts of millions of gamers has a premium feel and look despite its relatively affordable price. In fact, the only consideration most people looking to get the Nintendo Switch think about is the cost. It's a major point especially for those individuals who are price sensitive.
The original Nintendo Switch retails at $300 while the second and cheapest models of the three, the Nintendo Switch Lite, is at $200. The more costly Nintendo Switch OLED will set you back $350.
With its slightly wider and more stunning display, the higher cost of Nintendo Switch OLED justifies it since it has more features than the earlier Nintendo Switch or Switch Lite. If you're not a big fan of vibrant display and TV-connectivity when playing, you can opt for the most affordable Nintendo Switch Lite, which only offers pure handheld mode experience.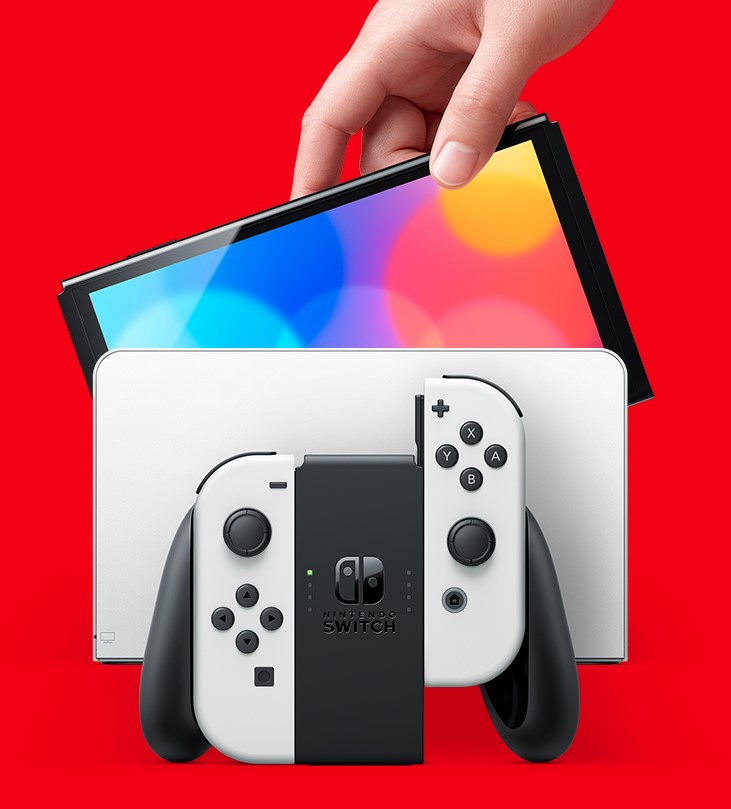 If you want to enjoy the fun of playing anywhere on the go as well as the fully functionality of a typical gaming console, getting the original Nintendo Switch is for you. Price-wise though, the $300 price tag for this version hardly justifies it, especially if we compare it to the Nintendo Switch OLED variant. The latter is a much better console and it's only $50 more expensive.
Nintendo Switch Review: System Specifications
Here are the detailed system specifications for each of the Nintendo Switch versions:
Nintendo Switch Review: Hardware form and look
Both the Nintendo Switch and the Nintendo Switch OLED variants have an identical look and feel. The Nintendo Switch OLED is a little heavier than the original Switch but still looks no different in terms of profile. It features the same two detachable Joy-Cons at the sides of the central screen.
The screen of the Nintendo Switch OLED is also slightly bigger than the original Nintendo Switch but this is not noticeable for new users at all.
Another significant difference is that the Nintendo Switch OLED boasts of bigger speakers although I personally don't see that as a game changer at all.
While the original Nintendo Switch has a smaller kickstand, the improved kickstand of the OLED version has a higher quality kickstand that extends the entire length of the device.
The Nintendo Switch Lite deviates from the two in terms of design. It has no detachable Joy-Con controllers on both sides but it features a true D-Pad, as opposed to the unimpressive directional buttons on the two more expensive versions. If you're coming from the previous Nintendo consoles such as the Nintendo DS or Wii U, you'll find the D-Pad a familiar tool to continue having fun with your games.
You can get the Nintendo Switch Pro controller for your original Switch or OLED instead of using the default Joy-Con if you want to play with a D-Pad too.
Nintendo Switch Review: Display
One of the major differences between the three Nintendo Switch versions is the screen. Each of them features different sizes of display.
With its lower price, the Nintendo Switch Lite naturally features a smaller screen at 5.5 inches as compared to the original Nintendo Switch, which has a 6-inch display. Both consoles uses the same screen panel type — LCD. In terms of performance, both consoles works exactly the same — the screens deliver the same color spectrum and brightness.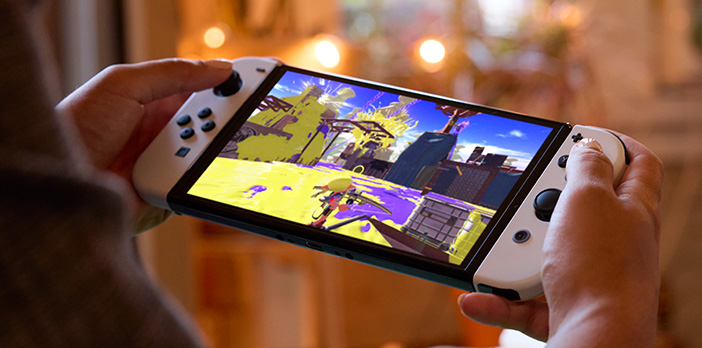 If you're a sucker for a more vivid display and higher brightness, the Nintendo Switch OLED version is the right choice. OLED stands for Organic Light Emitting Diode technology and it's the panel type being used on premium smartphones today. With its 7-inch screen size and color-rich display, the Switch OLED variant is the best way to enjoy Switch games.
Nintendo Switch Review: How to connect your Nintendo Switch to your TV?
Unless you intend to play games away from your TV on a regular basis, getting either the original Nintendo Switch or the OLED version is a no-brainer. Not only does both versions offer portability but it also lets you play in front of a bigger screen.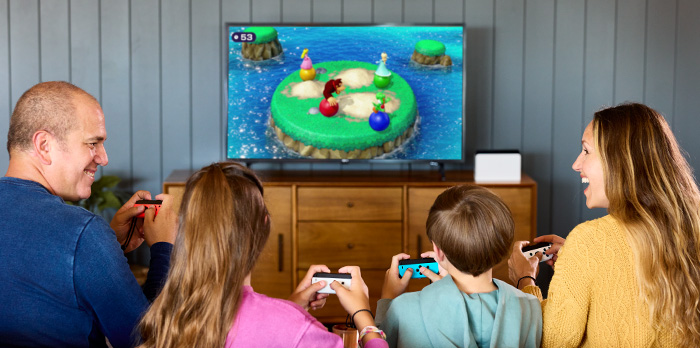 Both the Nintendo Switch and OLED can connect to any TV without a hitch via the complimentary dock.
The dock on each variant differs in the sense that the OLED version has a built-in Ethernet port while the original Switch doesn't have one. The good thing is, you can still connect your original Nintendo Switch through Ethernet on tabletop mode but it involves buying a separate adapter to make it work.
Nintendo Switch Review: What are the best controllers for the Switch?
The Nintendo Switch OLED and the original Nintendo Switch uses the same Joy-Con controllers as detachable modules on the sides. These controllers can be configured in a variety of ways depending on your playstyle and situation. The pair can be connected to Joy-Con Grip and combined as a single unit, or you can use them singly as a small controller in a multiplayer setup.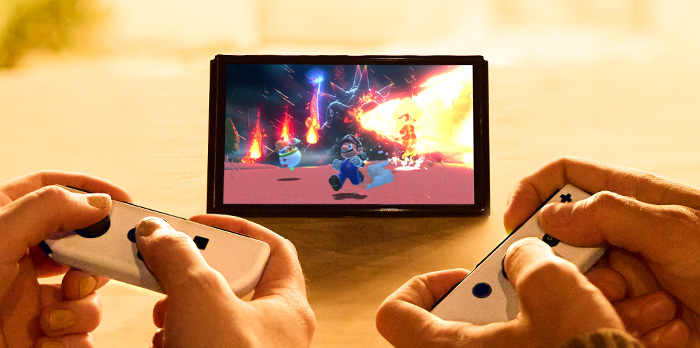 A good alternative to the default Joy-Con controllers is the Nintendo Switch Pro controller. This one works seamlessly with any of the three Switch variants although it feels a bit awkward on the Nintendo Switch Lite since this version does not come with a kickstand. If you plan on using the Switch Pro controller on your Nintendo Switch Lite, you're going to need a third party stand for the console.
The Nintendo Switch Lite does not support the detachable Joy-Cons on the sides as it comes in a solid configuration.
Nintendo Switch Review: How long does the Nintendo Switch battery last?
All three versions have poor battery life and you can't expect to use any of them for longer than 4 hours of sustained gaming. There are a few factors to consider when talking about the battery life of the Nintendo Switch. If you mainly play less demanding games, you may experience extended battery endurance longer than 4 hours but in my experience, graphics heavy games like Zelda, Super Smash Bros, or Mario Kart put pressure on the battery faster than that.
Because of its smaller configuration, the Nintendo Switch Lite also comes with a smaller battery than the base Switch or the OLED version. Battery life on this version is more or less similar to the other two versions. The base Switch, while using the same LCD technology display as the Lite, has a bigger battery pack, but also consumes power faster than the Lite because of its slightly bigger screen. The OLED version has a similar battery endurance with the base Switch despite having a slightly bigger display as OLED technology is more power-efficient than LCD.
Remember, battery life on any electronic device such as the Nintendo Switch depends on several factors such as the type of game you're playing, the sound volume, screen brightness, connectivity option, and attached accessories.
Nintendo Switch Review: When to get the Nintendo Switch Lite?
If you love the fantastic collection of Switch games and you're constantly moving, getting a gaming console with full-console functionality like TV connectivity will probably not appeal to you. This is where getting the Nintendo Switch Lite comes in.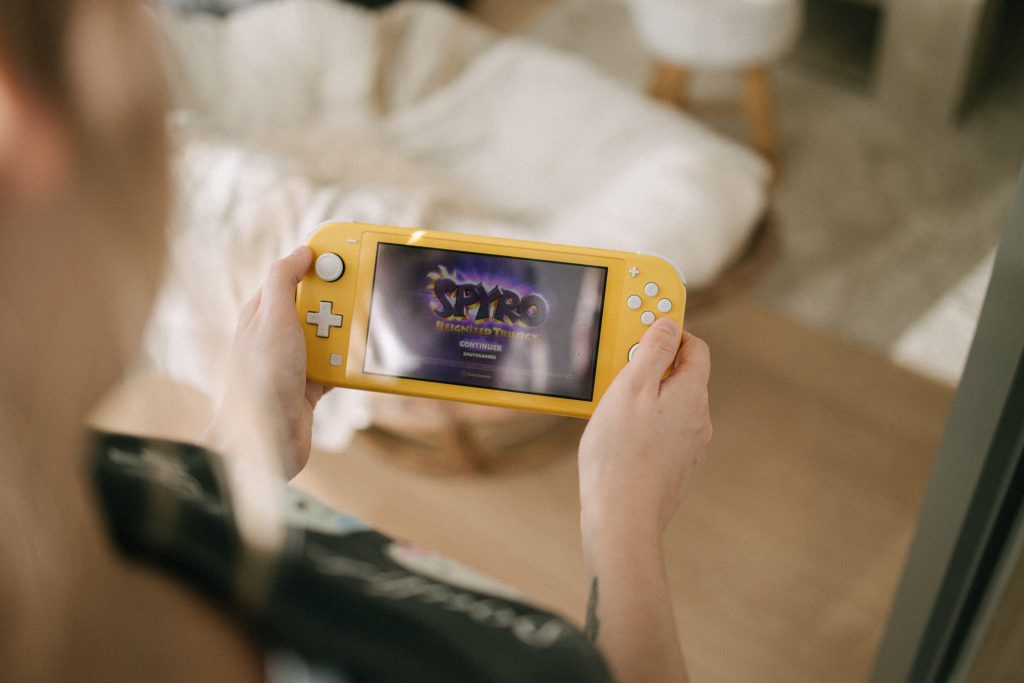 This model offers unparalleled portable gaming experience and it's definitely a perfect travel buddy. It's also a great choice for a family member who can't tolerate the weight and the size of the base Nintendo Switch or the OLED.
Because of its thinner frame, you can get a third-party case for it that won't take up much room in your bag, suitcase or baggage.
The Nintendo Switch Lite also comes in more color configurations than the two models.
Nintendo Switch Review: Why get the base Nintendo Switch?
The Nintendo Switch console is named after its versatility as it can convert to handheld and docked mode quickly. It can easily be used as a companion when in handheld mode but it also features the full capability of traditional game consoles when it's in docked mode. While the Switch Lite is solely a handheld console, the base Switch model allows you to enjoy multiplayer games with multiple other family members or friends on a full-sized TV screen.
It is really simple to switch between handheld and docked mode.
When docked, your Nintendo Switch automatically fires up video to the TV via an HDMI connection, and when removed from the dock, the screen automatically reverts to its default handheld screen mode in an instant. That hassle-less transition is what makes the Nintendo Switch unique.
If you lean on customizing your electronics more often, you won't get disappointed with the Nintendo Switch base model. To give the system a distinct look, the Joy-Con controllers can be readily swapped with controllers of other colors.
Unlike the Nintendo Switch Lite, the basic model's Joy-Cons have a built-in vibration motor that gives force feedback in some titles. You can also use the superior Nintendo Switch Pro controller to play for action-heavy Switch games or SNES games. When I play Zelda, I mostly use the Switch Pro Controller since it has a better grip and is more comfortable for me.
In general, I think that the base Switch model is the best option for most people because of these features.
Nintendo Switch Review: Is Nintendo Switch OLED a better choice?
If you want to enjoy Nintendo games on a crisper, vibrant screen, getting the Nintendo Switch OLED is your choice. In fact, the improved screen is the major selling point of this model.
In terms of specs, the upgrades that the OLED version receives is worth more than $50 difference between the basic Nintendo Switch and this model. But while the upgrades are great, it's definitely not for everyone.
The brighter and larger OLED screen is a significant upgrade over the standard Nintendo Switch, making it an attractive choice if you mainly play in tabletop mode, or in handheld mode. This same upgrade has a lesser impact though if you mainly play on your TV in docked mode. The base model already has that.
Just like the standard Switch, the OLED version has detachable Joy-Cons on either side of the game system that can be customized. The same set of Joy-Cons contains a vibration motor for force feedback.
In terms of performance, the OLED version has the same CPU speed, games availability, and screen FPS or frame rates, and screen resolution (which is 1080p in docked mode and 720p in handheld or tabletop mode) as the regular Switch.
The Nintendo Switch OLED (and the other two models) offers a larger collection of couch multiplayer games than its rival game consoles such as the PS5 and Xbox Series X|S at this time. This makes it ideal for settling down on your couch to play after a hard day, or bringing it along with you on road trips to keep everyone entertained.
Nintendo Switch Review: Nintendo Switch Online
Nintendo has a huge library of classic games so if you are into those types of games such as NES and SNES, getting the Nintendo Switch Online subscription is an easy choice. Following a subscription-based model, the Nintendo Switch Online subscription allows you to access scores of old Nintendo Entertainment System (NES) and Super Nintendo Entertainment System (SNES) games anytime.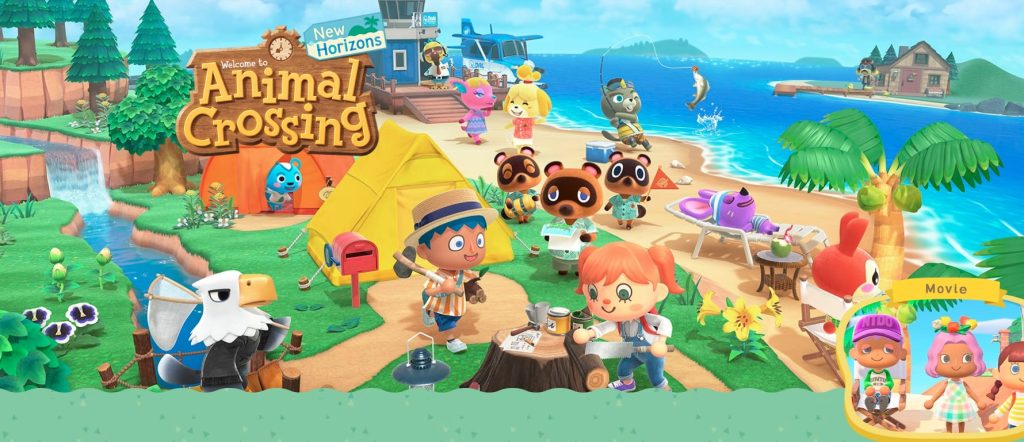 When Nintendo started adding the NES games in its Nintendo Switch Online library in 2018, there were only around 20 of them. That has since then been expanded with the addition of 40+ more games. While this list can be more than enough for casual Nintendo players, this is underwhelming considering the fact that there are over 700 games on the NES system alone. The company has promised that more games will be added over time but so far, the progress in this one has been slow.
And while the price point of Nintendo Switch Online subscription is dramatically low compared to rival consoles, there's one important missing functionality that many people miss — matchmaking services.
You won't be able to play with strangers and other people in any online game on your Nintendo Switch unless they are added to your Friends List.
Nintendo Switch Review: Necessary accessories to have
When you open your Nintendo Switch box, you should find everything you need to get started playing right away regardless of which model you have. However, while the default accessories should do for casual users, you might consider looking at some of the accessories listed below that you do not believe you need.
Nintendo Switch screen protector
Getting extra protection for the massive screen of your home console can be a good investment in the long run. LCD and OLED screen can easily get scratched, especially if you frequently switch to handheld and dock mode.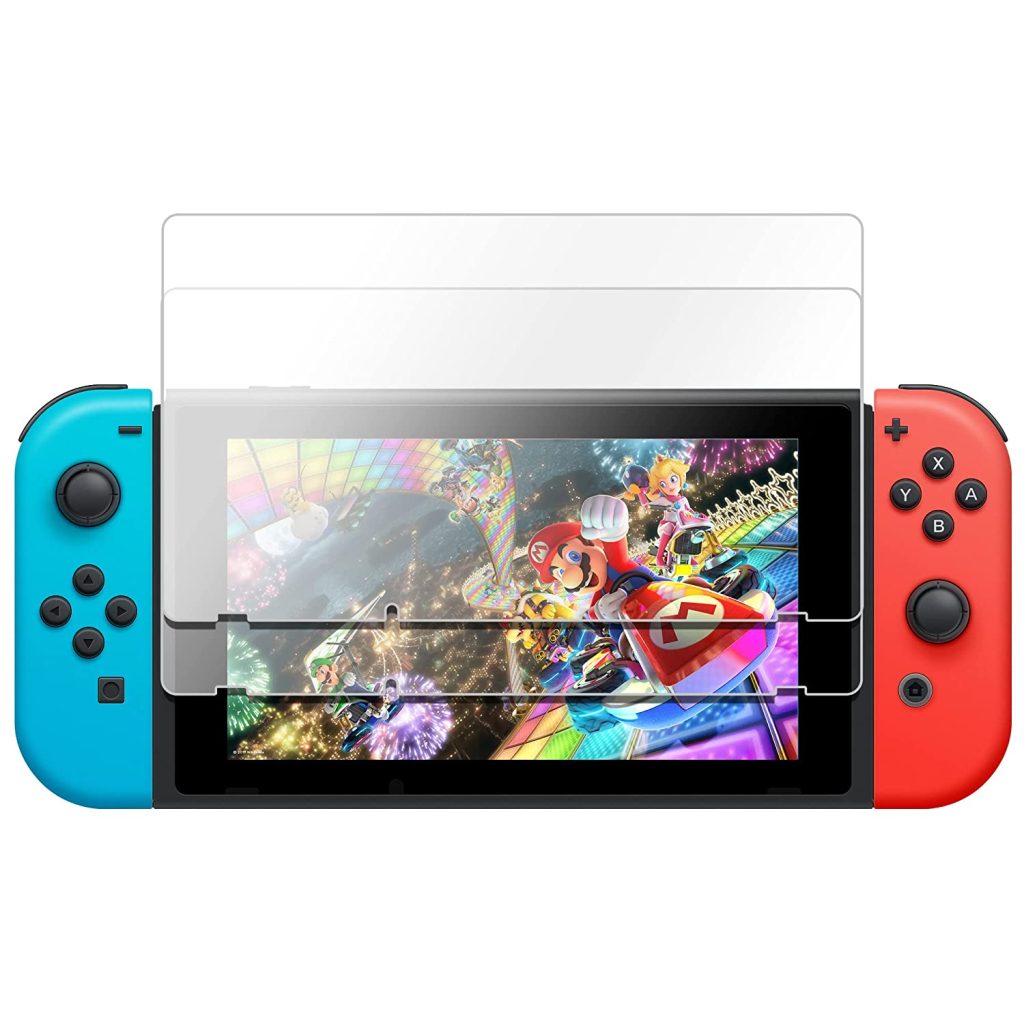 You can visit your local game shop to have a screen protector installed before using your Nintendo Switch.
Nintendo Switch Pro Controller
The tiny Joy-Cons controller that comes with the game system can sometimes feel inadequate when playing action-heavy titles such as Zelda or Metroid.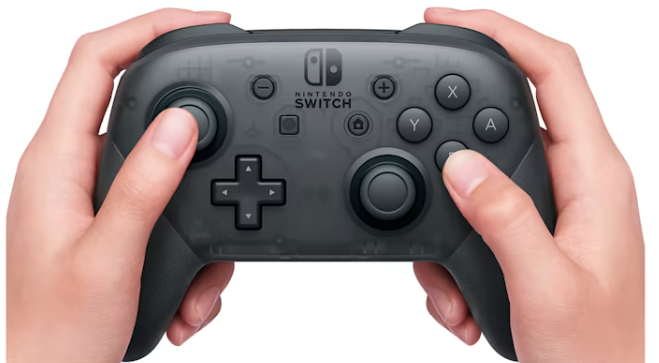 The Pro controller addresses this by providing a pleasant and strong accessory that includes motion controls, Nintendo's HD rumble, and the traditional D-pad that's missing on the Joy-Cons.
What's the best MicroSD card size to get for the Nintendo Switch?
Although the base Nintendo Switch has a built-in 32GB internal storage (and the OLED has 64GB), you'll soon realize that these won't last long, especially if you want to install multiple games.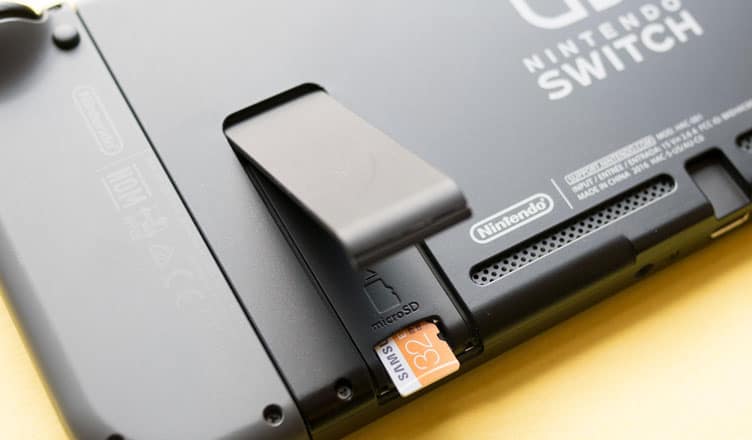 You should consider upgrading the system storage by adding a separate microSD card. MicroSD card capacity have ballooned over the years so i suggest that you try to get a minimum of 128GB. Any brand will do as long as the card speed class has a minimum of U1.
A compatible Bluetooth headset
Nintendo has added Bluetooth headset compatibility to the Switch last year so it's now possible to connect a third party headset to your console.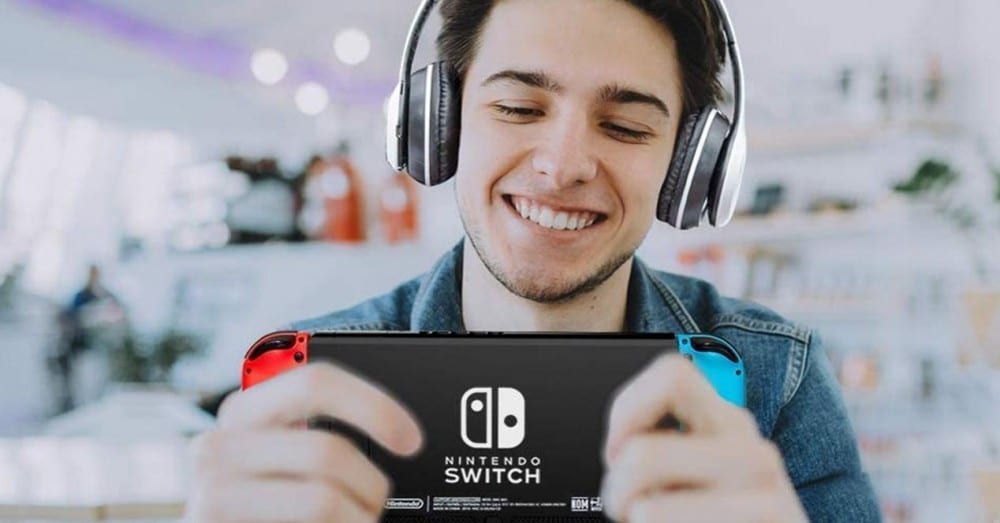 Just like the microSD card, any Bluetooth headset will do but if you want a comfortable one that makes full use of both the Bluetooth and 2.4GHz wireless capability of your dock, you can try the Logitech G435 or similar.
Nintendo Switch Online subscription
While this technically not an accessory, getting the Nintendo Switch Online is almost a must, particularly if you plan on playing online games such as Mario Kart Deluxe, Animal Crossing: New Horizons and Monster Hunter Rise. You don't want to miss playing with other players, or talking with friends via the voice chat in certain online games because you don't have the subscription.
For instance, you won't be able to visit the islands of other players in Animal Crossing: New Horizons without Nintendo Switch Online although you can continue playing "offline."
Keep in mind that Nintendo Switch Online membership is not necessary to play free to play games like Fortnite or Apex Legends.
Nintendo Switch Review: Which Nintendo Switch games to get?
Depending on the model and bundle you get, there may or may not have a game that you can readily play on your console. With a huge game library Nintendo, you may find it hard to decide which games to get first.
Well, this one is highly subjective but most people who want to play a Nintendo platform would not miss Mario games. If you're a first time Nintendo Switch player, you should also try to get The Legend of Zelda: Breath of the Wild, or Mario Kart 8 Deluxe.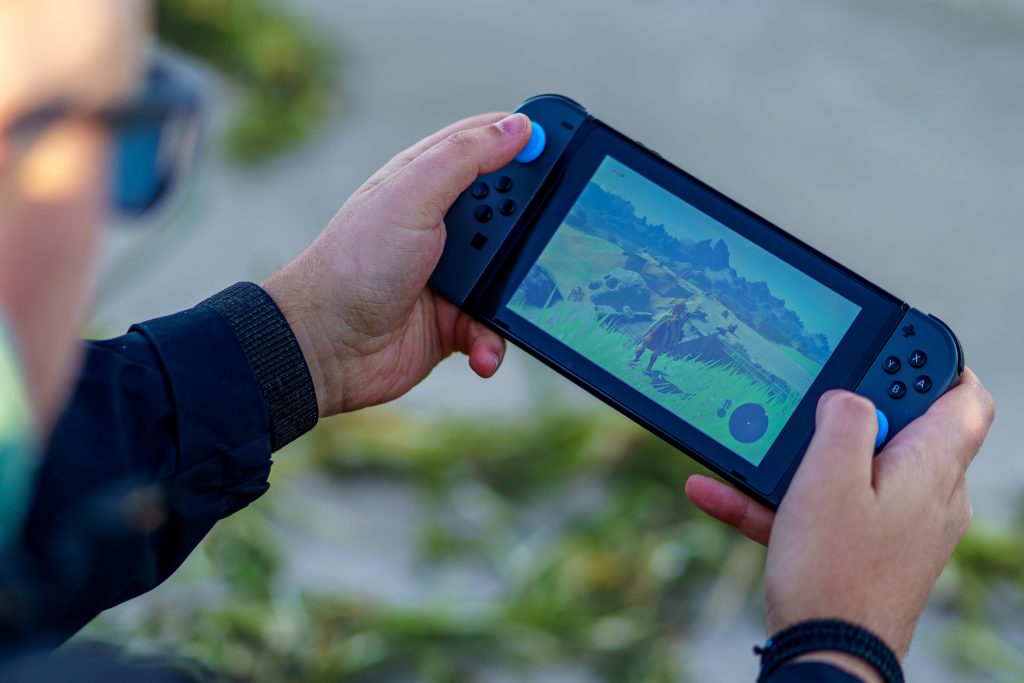 If you are still undecided which games to get, simply visit the Nintendo eShop and browse the catalog of games there.
Nintendo Switch Review: Does the Switch have major issues?
In general, the Nintendo Switch console has proven to be a stable platform for most people ever since its release. There are a number of notable issues that the gaming community has documented.
Below are some of these problems: