One of the popular games on Nintendo Switch today is Fortnite. The game is being played on the platform by hundreds of thousands of gamers every month and generally, the game is as stable as in other platforms. However, some Nintendo Switch players are also reporting that sometimes, Fortnite won't install any update, or that updates are stuck and won't download at all. 
If you are experiencing the same situation, learn what you can do about this issue by following this troubleshooting guide.
How to fix Fortnite won't update on Nintendo Switch?
There's a wide range of possible reasons why Fortnite is stuck downloading an update on your Nintendo Switch. For some people, the issue can be as simple as unstable internet connection while others may experience it because their storage medium or SD card is acting up. Others may not be able to update Fortnite on their Nintendo Switch at all because of a software problem.
Whatever the cause of the problem is, here's a list of possible solutions that you can try if you're having a hard time updating Fortnite.
Fix #1: Check your internet connection.
Ensuring that the internet connection on your Nintendo Switch is working is an important first step. You must do this if your Nintendo Switch is using wifi or mobile data. Sometimes, wireless connection may become unstable and lead to connection and update issues.
Try running a connection test on the console to know if the download speed is too slow at the moment. Here's how to do that: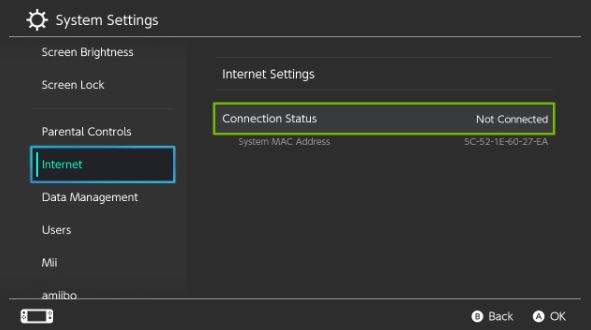 Go to your Nintendo Home Screen.
Select System Settings icon.
Scroll down to Internet and select it.
Select Test Connection.
Wait for the system to run a speed test.
Take note of the download speed.
In order for you to avoid having connection issues on Fortnite, you want to ensure that the download speed is above 5 Mbps. Anything slower than that may affect game performance and slow down your downloads including updates.
If you think that your download speed is way too slow, try to see if you can improve the situation by disconnecting other devices in your network that might be hogging the bandwidth. PCs and consoles that stream HD content can significantly slow down your network so disconnecting them temporarily while you update Fortnite may help.
If you can't seem to fix slow connection issue in your network, get help from your Internet Service Provider.
Fix #2: Verify the server status.
It's also possible that the slow down or update issue you're experiencing at the moment is being caused by server issues. To check, you need to visit the official Nintendo server status page.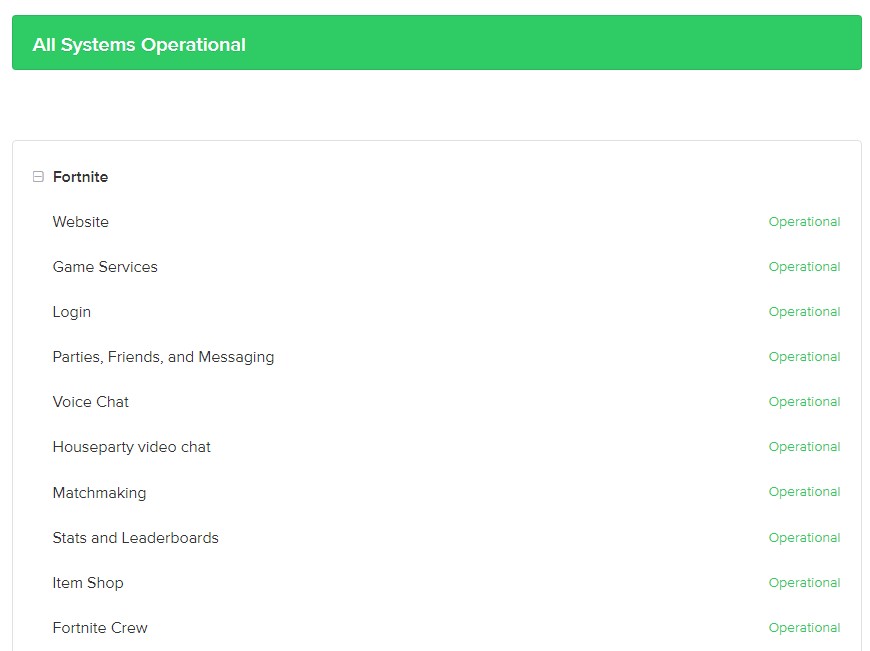 You can also double check the global Fortnite server status by going to Epic Games website. Make sure that you click on the + sign next to Fortnite to get more details.
Fix #3: Stop Fortnite and download the update again.
If you have no issues with your internet connection and the servers are working normally, it's time that you focus on troubleshooting the game in your Nintendo Switch console.
If the Fortnite update is still stuck on your Nintendo Switch, try to see if stopping and redownloading it will help. This can sometimes work if the update has stopped unexpected due to some random bugs in the system.
Here's what you need to do:
Go to your Nintendo Home Screen.
Highlight the Fortnite game tile.
Press the + button on your controller.
Select Software Update.
Select Via the Internet to start the download (if it hasn't started yet). Otherwise, you want to open the update status box and select the Download Options.
Select Cancel Download.
Press OK to cancel the download.
Once you've stopped the download, open Fortnite again to force the update.
Fix #4: Reboot the Switch.
If the Fortnite update still won't work, consider refreshing the system by closing the game and restarting your Nintendo Switch. To do that, just press and hold the Power button for about 3 seconds, go to Power Options, and select Restart.
Afterwards, open Fortnite again and try to see if the update will now work.
Fix #5: Delete software.
Should the issue remain after a reboot, the next thing that you want to do is to delete and reinstall your Fortnite game. There may be a bug in the system that blocks the game from launching or updating itself. To uninstall Fortnite, follow these steps:
Go to your Nintendo Home Screen.
Highlight the Fortnite game tile.
Press the + button on your controller.
Go to Data Management.
Select Delete Software.
Select Delete to confirm the action.
OTHER INTERESTING ARTICLES:
Visit our TheDroidGuy Youtube Channel for more troubleshooting videos and tutorials.