For adults, Board games have been part of our childhood with monopoly board games the most popular. While this generation has grown up playing gadgets, nothing can beat classic board game. If you are looking for the best board games on Nintendo Switch, then you have come to the right place. There are many board games to choose from on Nintendo switch, In this article, we have compiled the best board games on Nintendo Switch.
Nintendo Switch is a video game console developed by Nintendo. The Nintendo Switch is a hybrid console because the console is a tablet that can be docked to be used as a home console or carried around. Its wireless Joy-Con controllers may be attached to either side of the console to facilitate handheld play. They have standard buttons and directional analog sticks for user input, motion sensing, and tactile feedback. They may also function as a typical home console controller when connected to a grip device, or they can be held in the hand like the Wii Remote and Nunchuk to facilitate local multiplayer scenarios.
In addition to local wireless ad hoc communication with other consoles, the Nintendo Switch offers online gaming via Internet access. The Nintendo Switch does not have a region lockout and offers its games and applications both physically on flash-based ROM cartridges and digitally via the Nintendo eShop. The Nintendo Switch Lite, an updated version of the hardware that is designed for handheld use, was made available. The original Switch console was also updated and offered in a more expensive model with an OLED screen.
Best Nintendo Switch board games in 2023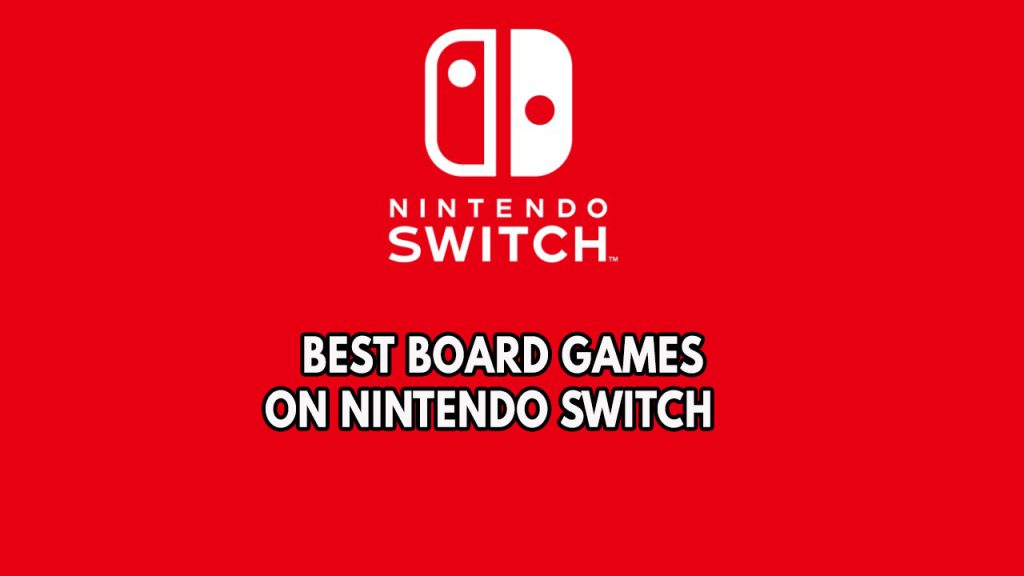 So what are some of the best board games or tabletop games available on the Switch?. Below are our compiled list of best board games on Nintendo Switch that is a perfect match for that board games itch.
Clubhouse games 51 worldwide classics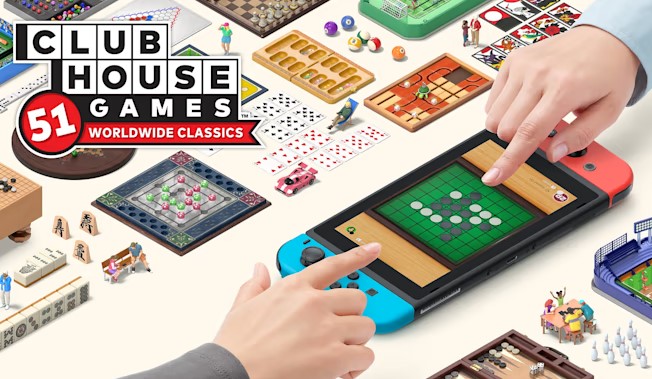 51 board games, tabletop games, and more are included in this collection. Enjoy old favorites and discover new gems from around the globe! There are games from a variety of genres for you to play and explore, whether you prefer to sit and plan ahead or rely on reflexes. Each game is depicted in exquisite detail, including the sounds dice make, marbles that sparkle, and chess pieces that move when the board is moved.
Play whether you're on the go, in front of the TV, with friends locally or online, using a single Joy-Con controller per player or a touch screen shared by two players, or even across the displays of multiple Switch systems using Mosaic Mode, In this mode, you can construct numerous Slot Car racetracks or transform a pond into a river to increase your enjoyment of fishing.
Players who are competitive and board game fans who want to develop their skills can compete against CPU opponents at various levels of difficulty, collectors can discover fun details about each game, and both novice players and seasoned players can strive for a personal best! By clicking on the "Download Demo" button on the right side of the screen, you can download the Clubhouse Game Guest Pass for free and get a taste of some of the games that are part of the game. If you connect with someone who has the full game, you can even play all the Local Play-supported games.
Chess ultra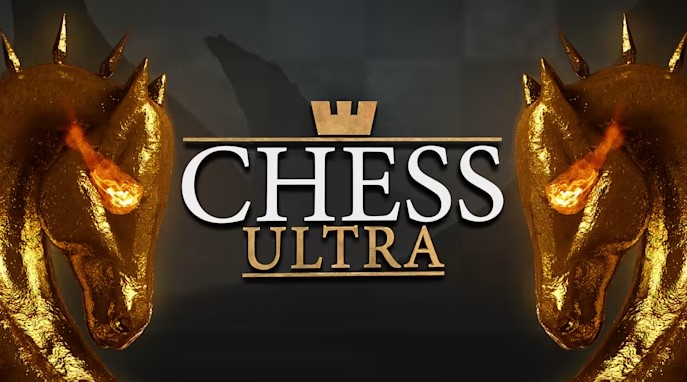 Chess Ultra provides the best chess experience possible with its amazing aesthetics, beautiful locations, stunning sets, seamless multiplayer gaming, and Grandmaster-approved AI. Choose from a variety of classic sets created with both the modern and traditional player in mind as you explore a variety of deftly produced locales. This game has something to offer players of all ages and skill levels, whether they are novices or seasoned veterans of the wonderful game.
Ten grandmaster-approved AI levels are available. With an ELO ranking system, the local and online multiplayer. Available online are comprehensive-time controls, such as classical, blitz, and marathon. Leaderboards and cross-platform play. Attend and participate in authorized Ripstone competitions. Showcase your talents in more than 80 puzzles. Rewrite history by triumphing in the biggest historical contests. In-depth tutorials to help you get better.
Dungeon Encounters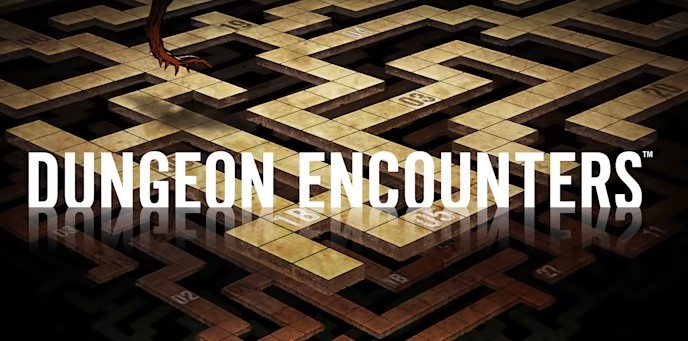 Dungeon Encounters is an original board game. On the boundaries of a peaceful town, a strange labyrinth has unexpectedly appeared. Use your skills to your advantage to navigate the deep, get around obstacles, and win exciting confrontations against your enemies.
Dungeon Encounter is a dungeon exploration RPG where you need to plan ahead to survive. It was created by part of the primary development team behind the illustrious Final Fantasy franchise. You are free to organize and manage your party as you work to get to the top floor thanks to the simplified UI.
Because of the minimalist design philosophy, you can fully concentrate on the difficult and entertaining gaming mechanics thanks to the purposefully simplified images and presentation. You are about to enter an impressive 99-floor underground dungeon.
Your explorations will lead you to find rare and uncommon treasures, meet lost explorers who may turn out to be new allies, and encounter dangerous beasts.
To go to the dungeon's deepest levels, you'll need to use trial and error while employing your finest techniques and tactics.
Eight Minute Empire
Eight Minute Empire is a deck building game with a fast Civilization/Exploration game using card-driven area control. In the card game Eight-Minute Empire, two to five players alternately choose a card from the six on show. The player immediately performs the action and receives a resource from this card. Players must strike a balance between the two sides of the game because while actions aid in taking control of the map, resources also count toward scoring. To gain the most points at the conclusion of the game by controlling the majority of continents and regions, players dispersed around the board. One of the best board games with deck building theme.
Dicey Dungeons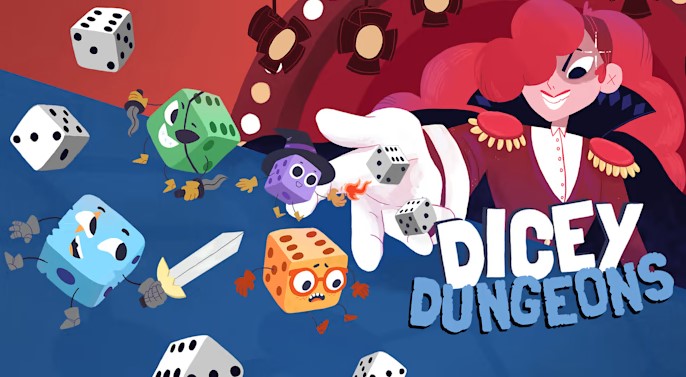 Dicey Dungeons is a fast-paced deckbuilding roguelike game by Terry Cavanagh, Chipzel, and Marlowe Dobbe, you'll fight monsters, find greater riches, and level up your heroes as you work together to defeat Lady Luck, the Goddess of Fortune. Contrast your meticulously prepared strategy with the unknown of a dice roll.
Dicey Dungeons is a fun game which you play as one of six different characters, each with their own set of skills and powers. In this beautiful universe full of twists and secrets, master each lesson and determine out which one best fits your style in Dicey Dungeons.
Raiders of the North Sea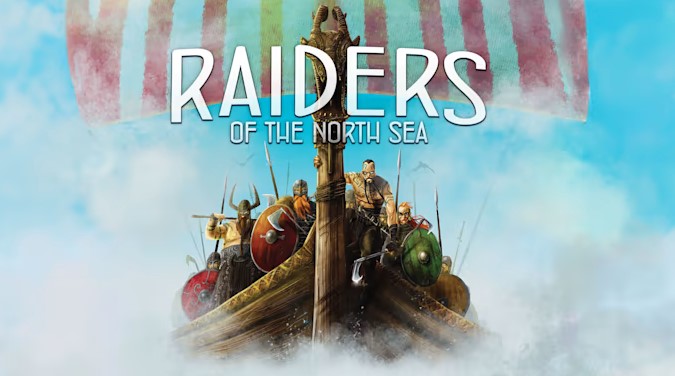 In Raiders of the North Sea you gather a crew and prepare a longboat to invade communities in search of money and fame. In this digital rendition of the award-winning board game on the switch version, you impress your Chieftain in spectacular battle and earn your position among the North Sea legends.
Raiders of the North Sea brings the strategy and enjoyment of the popular tabletop game in digital form. Cross-platform play will help you navigate treacherous waters in Raiders of the North Sea.
Monopoly Madness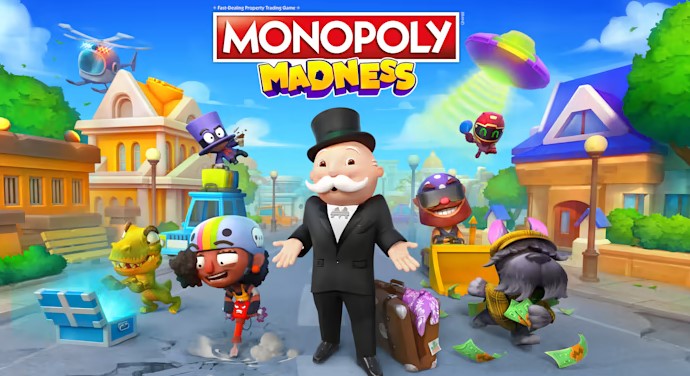 Our Real-Estate Mogul is taking a well-deserved vacation and is looking for a temporary replacement. What is the procedure of selection? A race for notoriety and money. The regulations have altered slightly this time. For the first time, Monopoly Madness delivers the Monopoly experience to the stadium. To win the race for riches, roam the chaotic streets of Monopoly City, acquire resources, buy and upgrade properties, mess with your opponents, and evade their scams.
Rediscover your favorite property trading game in a way you've never seen before. Mr. Monopoly is looking for a temporary replacement while he is away on vacation! Prepare to compete in a real-time race to see who has what it takes to succeed Mr. Monopoly.
Race other players through the chaotic streets of Monopoly City in shorter rounds while gathering resources, purchasing and upgrading buildings, messing with your rivals, and avoiding their traps to win the race for riches. To become the richest of them all, one must ride a bulldozer, smash down buildings, and jackhammer properties. Discover four distinct settings with their own ambiance and architecture, including the famous City and its Night Life, Beach Town, and Cozy Falls, all of which were inspired by the Monopoly game board. There are 20 different playable arenas in each location, each with a variety of levels and layouts.
Armello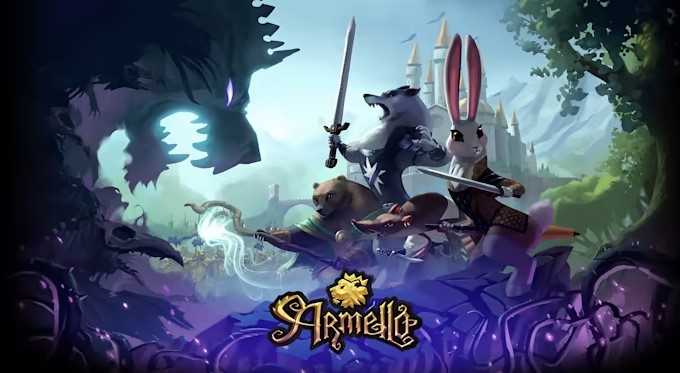 The great swashbuckling adventure Armello blends three different types of gaming: character role-playing, complex strategy from tabletop board games, and sophisticated tactics from card games.
Your ultimate objective as a hero from one of Armello's clans will be to storm the palace and take the throne. To do this, you'll go on quests, plan, recruit agents, explore, slay monsters, perform spells, and engage in combat with other players. The Kingdom of Armello is both beautiful and frightening; dangers, ills, and bandits lurk around every bend, and a growing infection known as the Rot is leaving no creature unaffected.
Into The Breach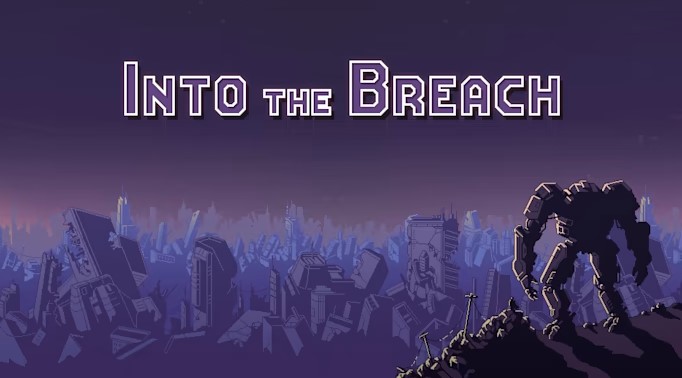 The giant creatures that are multiplying beneath the earth are a menace to what remains of human civilization. To fend off this extraterrestrial menace, you must command strong future mechs. This turn-based strategy game with tabletop game aspects from the creators of FTL features challenges that are randomly generated for each effort to save the world.
Defend the Cities: Your mechs are powered by civilian structures. Protect them from the Vek and keep an eye on your fire. In the simple, turn-based gameplay, every enemy strike is obvious. Every turn, consider your opponent's attack and come up with the ideal rebuttal. Build the Ultimate Mech: As you fight the Vek invasion across the islands of Corporate-Nation, discover potent new weapons and uncommon pilots. Another Chance: Failure is not an option. When you are defeated, send assistance through time to preserve another timeline.
Evolution Board game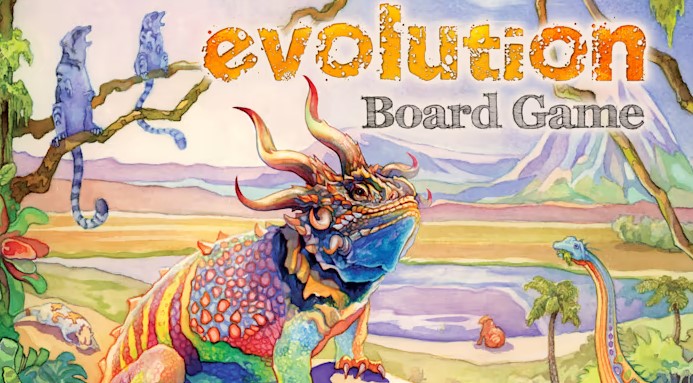 An ecology that is always changing, with ravenous predators and little resources, is the setting for the award-winning board game Evolution, which allows 2 to 6 players to adapt different species. You will be protected from carnivores by characteristics like a hard shell and horns, and a long neck will enable you to obtain food that is out of reach for others. Every game becomes a unique experience with over 12,000 different species to build. So assemble your pals, and see who can best acclimate their species to survive, reproduce, and consume.
For a game with straightforward rules, Evolution packs a surprising amount of variability. The variation is a result of the interactions between the trait cards and the various individuals gathered around the table. Some players get great joy from breeding carnivores to wreck havoc on their friends. Others would rather remain safe and keep to themselves. By providing both play styles with different ways to succeed, evolution supports each of them. The ecology to which the players are adjusting is ultimately determined by the variety of playstyles present at the table. So gather your pals and find out who can adapt to the world around them the best.
UNO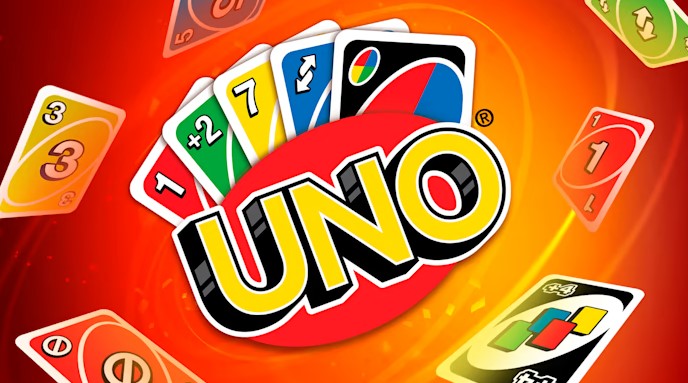 The well-known card game UNO will have interesting new features on the Switch system. In Classic Play, players can now compete with friends to see who can empty their hand earliest, or you can personalize your experience with a choice of interesting House Rules. The new Emote feature makes it possible for players to express their delight or misery upon winning or losing for added enjoyment.
Today's Rulesets adds a fresh selection of gameplay elements, obstacles, and live leaderboards. The beloved traditional laws are returning! Stacking, switching, passing, and the first-ever use of Jump-In on consoles. To simulate the tactile experience of playing UNO in person, flick the controller to play, draw, or pass cards. Up to four Switch consoles can be used to play locally or online, and the new Emote technology is used for communication.
Catan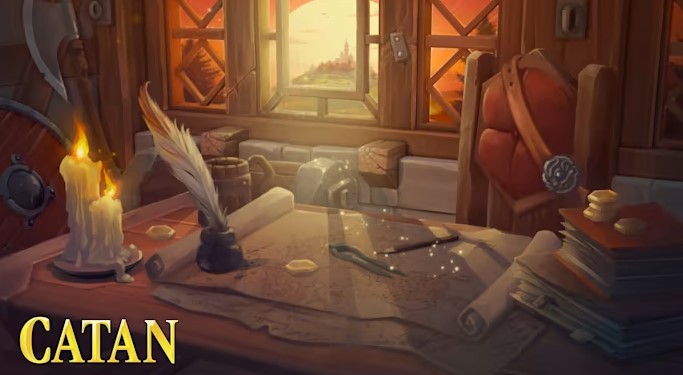 When it comes to board games, Catan is a well-known brand. You trade, build, and settle. There are plenty of resources on the island of CATAN for you to settle. Unfortunately, your adversaries have similar ideas. To conquer CATAN, strategically construct towns, highways, and cities! Some resources are plentiful while others are in short supply. Trade resources wisely and expertly to increase your chances of success and establish yourself as the most successful settler in CATAN.
Discover the strategic & social gameplay of the best-selling board game once more or for the first time. Experience a distinctive campaign mode with a variety of scenarios, each with a different initial situation and three difficulty levels. Choose from different board pieces and table styles as you enjoy a contemporary take on the traditional CATAN style.
Take part in global competition with other players with the leaderboards. Play the game on a TV or while on the go with a handheld device. expansion for seafarers included! Set out on a mission to conquer the stunning CATAN islands.
Explore undiscovered territory and learn new gaming techniques like building ships or battling pirates.
Frequently Asked Questions
Is Nintendo switch being discontinued?

No it is not being discontinued, There are a lot of upcoming games that will be released on the console.

Is it worth buying a Nintendo switch in 2023?

Yes it is worth buying, a lot of enjoyable games are available.

Is the Nintendo Switch Lite worth it?

Yes it is worth it if you are always on the go then the NS lite is the better option.

What is the rarest Nintendo Switch game?

The Legend of the Zelda: Breath of the Wild (Master Edition) include the game and a collectible coin, a Master Sword of Resurrection figure, and a weather-worn map, with the difference that Master Edition comes with a Master Sword statue.