Hello Android community! Welcome to another #GalaxyS6 article that addresses some questions sent our way. We hope that the solutions we provide here can shed light on problems being experienced by other users who are yet to contact us.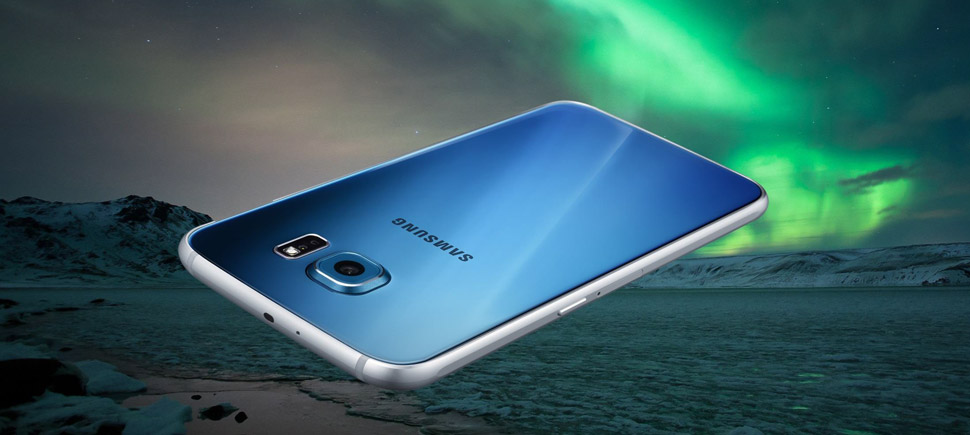 Below are the specific topics that we're bringing for you today:
If you are looking for solutions to your own #Android issue, you can contact us by using the link provided at the bottom of this page, or you can install our free app from Google Play Store.
When describing your issue, please be as detailed as possible so we can easily pinpoint a relevant solution. If you can, kindly include the exact error messages you are getting to give us an idea where to start. If you have already tried some troubleshooting steps before emailing us, make sure to mention them so we can skip them in our answers.
---
Problem #1: How to unlock FRP locked Galaxy S6 edge
Samsung S6 edge plus SM-G928C. I did a hard reset on my S6. Upon completion I could not get access to the phone due to the FRP. I have forgotten the password I used. Issue is now the phone can not be detected by the computer to use the patch to delete the account. I tried OTG and it also refused. I have used a dime a dozen of USB cables with no luck. I have tried to use the keyboard, it seems the layout of the keyboard is different as the settings button is on its own and I have no access to google keyboard. I have tried going through the camera, but have failed as well. — Chauke
Solution: Hi Chauke. We hate to tell you this but there's no known official or unofficial way to bypass the current Factory Reset Protection running in Samsung devices. Your only chance of being able to use the phone again is to enter the correct Google credentials registered for this phone. If you can't remember the username and password for your Google account, the only thing that you can do is to wait until such time that a new hack becomes available to bypass FRP again.
Problem #2: Dr Fone Android Data Recovery not working on Galaxy S6
My wife has a Samsung Galaxy S6. She deleted some photos by mistake so I tried to recover them for her using Dr Fone Android Data Recovery. To do this I had to put the phone in debug mode. While in this tool and it was doing its analysis, the phone began restarting non-stop. So it would power on and say Galaxy S6 and show the unlock symbol and then word custom. Then it would go to the Samsung screen in colorful letters with sound and then to a red screen that said Verizon. It would then loop back to the first screen and keep going thru the 3 screens. Is there a fix for this? I don't want to do a factory reset unless I have to as nothing else is backed up. I did get into Recovery mode and wipe cache. Is there any suggestions on what to do? Do any of these Recovery tools really work? I called Verizon and Samsung and they both stated there is no way to retrieve deleted photos, etc unless they were backed up. Any help would be appreciated. Thanks. — Randy
Solution: Hi Randy. We are not familiar with the software you're using and we haven't tested it ourselves so we can say if it's effective or not. In general, you can only recover files if some bits and pieces remain in the storage device and the sectors they're located in are not overwritten. If your wife continued to use the phone for some time before you attempted to recover the deleted files, there's a chance that the location where the original files were located are already being occupied by different information. This is the main reason why you are supposed to stop using by saving or deleting something from the device. Basically, you don't want the system to put new information on sectors previously occupied by the deleted files. This makes file recovery a tricky business. There's basically no guarantee that you can recover something even if you're using a highly specialized tool or software.
Again, we know nothing about Dr Fone Android Data Recovery software so we suggest that you talk to its developer for assistance.
Problem #3: Galaxy S6 won't stay on unless it's connected to a charger
Hi. I have a Samsung Galaxy S6. i dropped it last night, the screen didn't crack and there are no marks on it. I think it landed on one of the top corners. So now it won't turn on at all unless i have it charging. when it does turn on then it gets to the screen where i enter my password and then i enter my password and it straight away turns back off.
Also if i plug out the charger at any time it turns off. The last time i turned it on it connected to the wifi and everything and i had notification come through. i can also turn off the sound etc from the pull down menu in the lock screen.
Also i think i can hear something loose inside of it. Has anyone any ideas what could be wrong and if it is worth taking it somewhere to be fixed? TIA. — Suzanne
Solution: Hi Suzanne. If the issues you mention were not there before you accidentally dropped the phone, we suggest that you stop looking for software solutions. There's no amount of software troubleshooting or hacks that can fix a hardware problem. The phone needs to disassembled so basic and advanced diagnostics can be run on the hardware. Unless you have the expertise and tools to repair a Samsung device, we say you want to let a professional handle the job for you.
Problem #4: Galaxy S6 can't scan for wifi after installing Android Nougat
After updating my S6 to Nougat I can't scan for wifi. It will connect to known networks or networks in airports where they push the connection through the browser. However, if I go to the connections settings, wifi can be turned on or off, but if I tap to see available networks I get a message saying "settings has stopped." I tried all your recommendations, including a factory reset, but nothing made any difference. I'm in Ireland on the Vodafone network. — Sean
Solution: Hi Sean. There are two main components in a smartphone — application processors and modems. The former is a set of processors that does the heavy lifting in making apps work while modems provide the networking capability of the device.
Wifi and other networking functions of your phone are handled by your phone's modem and this special chip uses its own firmware called baseband to work. Like Android operating system, baseband regularly receives updates from the chipmaker (like Qualcomm, Intel, etc.) to fix known bugs and to improve performance. These updates are usually bundled with Android updates. If your phone's wifi behavior started after installing an update, there's a chance that the baseband version may be poorly coded. Unfortunately, there's no way for an end user to check if that's the case so if you download the update by air (OTA), we suggest that you let your carrier know about the trouble. It's up to them to fix the issue or to simply replace the device with a different one.
Problem #5: Galaxy S6 won't charge and won't turn on after charging overnight
My phone died over night even though it wasn't being used and it was approximately between 60% or 40%. Now this morning I tried to charge it and all that it will do is show the battery with the lightning bolt symbol inside of it but won't charge (doesn't show green charge while plugged in). It turned on once and showed 0% for the battery but now it's not turning back on. I'm not certain of the android version but I know it updated the software fairly recently (maybe a few months ago). I further tested the charger itself and it seems to be working. I also looked into the charger port on the phone, it doesn't look dirty or broken. Can I fix this through troubleshooting? if so, how? Thank You. — Jessika        
Solution: Hi Jessika. Software troubleshooting is all we provide in this blog and unless you can turn the phone back on, there's virtually nothing that you may be able to do. That said, your primary task is to see if you can make the phone to turn back on first. If you have another known working charger, you should try to use it first. Once you have the phone plugged in, leave it that way for at least 30 minutes before trying the different hardware button combinations to try and boot the phone to alternate modes. Here's how:
Boot in Recovery mode:
Charge the phone for at least 30 minutes.
Press and then hold the Home and Volume UP keys, then press and hold the Power key.
When the Samsung Galaxy S7 shows on the screen, release the Power key but continue holding the Home and Volume Up keys.
When the Android logo shows, you may release both keys and leave the phone be for about 30 to 60 seconds.
Using the Volume Down key, navigate through the options and highlight 'wipe cache partition.'
You can either wipe the cache partition or do a factory reset when in this mode.
Boot in Download Mode:
Charge the phone for at least 30 minutes.
Press and then hold the Home and Volume DOWN keys, then press and hold the Power key.
When the Samsung Galaxy S7 shows on the screen, release the Power key but continue holding the Home and Volume DOWN keys.
Wait until the Download screen appears.
If you can boot the phone in download mode but not in other modes, that means that your only way out may be to flash a stock or custom firmware.
Use Google to look for a guide on how to do it.
Boot in safe mode:
Charge the phone for at least 30 minutes.
Press and hold the Power button.
Once the 'Samsung Galaxy S7' logo appears, release the Power key and immediately press and hold the Volume Down button.
Continue holding the button until the phone finishes rebooting.
Once you see the text "Safe mode" at the bottom left corner of the screen, release the Volume Down button.
The only difference of safe mode from normal mode is that the former prevents third party apps from running. If you can boot the phone in safe mode but not in normal mode, uninstall all apps until the issue (that prevents you from booting normally) is eliminated.
Again, unless you can turn the phone back on to any of these modes, there's nothing more that you can do. If the device remains unresponsive, send it in for repair or replacement.
Problem #6: Galaxy S6 fast charge not working
My Galaxy S6 don't fast charge anymore. Still using the same OEM Samsung charger cable and port. Never been wet, dropped or worked on. Upon that issue i tried to connect it to my PC, a Windows 7 but it wouldn't work. I uninstalled and reinstalled the Samsung USB driver and still nothing so i went to USB configuration and tried Installing ( although it was installed previously) MTP, PTP and still not even an error message. All those things worked at last week until this week i noticed it stop fast charging which seem to be all linked to the same thing. Overall it does charge but slow. — Red29point
Solution: Hi Red29point. Many fast charging cases are caused by a bad charging port so doing software troubleshooting is often pointless. In your case though, we recommend that you try a factory reset first. Doing a full wipe will reset all software settings back to their defaults, all the while eliminating possible glitches that may have developed over time. It should also reset all settings related to the charging and fast charging function. If the problem is due to a software glitch, factory reset should fix it.
For reference, here are the steps on how to factory reset your S6:
Turn off your Samsung Galaxy S6 Edge.
Press and hold the Volume Up, Home and Power keys together.
When the device powers on and displays 'Power on logo', release all keys and the Android icon will appear on the screen.
Wait until the Android Recovery Screen appears after about 30 seconds.
Using the Volume Down key, highlight the option, 'wipe data/factory reset' and press the Power key to select it.
Press the Volume Down button again until the option 'Yes — delete all user data' is highlighted and then press the Power key to select it.
After the reset is complete, highlight 'Reboot system now' and hit the Power key to restart the phone.
Should the phone remains unable to fast charge at this point, contact Samsung for repair or replacement.
Problem #7: Galaxy S6 stopped charging and turns off by itself
I've been using this Samsung Galaxy S6 for 2 years now since i bought it. For years i used non-Samsung chargers and it works well. It charges even way better than its original. In the past days there was a sudden message that appeared in my screen and says "unable to charge phone blah3x… charger or battery may be incompatible and that i have to use the original one. but that message seems to only appear in about a few seconds and immediately disappear and continues to charge.
Last night the phone was 30% when i was about to charge and when i connected the charger the message appeared again and the percentage decreased into 1%. it turns off by itself and now i cannot charge it anymore. i tried using different chargers that i have been using before and now it is just so stupidly unable to charge. Any tips? —John
Solution: Hi John. If you've already tried multiple known working chargers at this time, the point of failure may be the charging port. This is the often damaged component in many non-charging phones. Do a factory reset first and see if that will fix the problem. We doubt that it will do anything to fix the problem but it's the only way for you to know if the issue is software- or hardware-related. Should the issue persist after resetting the phone clean, there must a  hardware error going on. Like others above, you need to have the phone repaired or replaced to solve the issue.
Problem #8: Galaxy S6 edge missing color option in People Edge feature after installing Android Nougat
Hi Droid Guy. I have a Galaxy S6 Edge, and I just completed the software update to Android Nougat on 4/24/2017. Since the update has been installed I no longer receive edge notifications indicating that I have received a text from one of my favorites saved on the People Edge. Previously, I was able to assign a color to each favorite and when the phone was face down the edge would glow a different color based on who I received a text/call from; I would also see a small colored line on the side that I could swipe open and see a preview of what the text said. Neither of these seem to be happening now that the update has been installed.
I have checked the Edge Lighting settings, and I have the edge lighting turned on, but that doesn't seem to be doing anything; there's also no way to assign a color to an individual. Did these features go away with the new update (I'm not sure if they are still features on the S8), or is something wrong? Thanks! — Donnie
Solution: Hi Donnie. With Android Nougat, Samsung stopped supporting the feature that allows a user to assign different colors for every contact in People edge. With the current Nougat version, there's no longer a color option in People edge. This also affects the small colored line on the side. We have no official word from Samsung yet if there's any plan on including the missing features in the next updates.
Galaxy S8 and S8+ devices ship with Android Nougat so they also don't have the previous features of People Edge when running Marshmallow.
---
Engage with us
If you are one of the users who encounters a problem with your device, let us know. We offer solutions for Android-related problems for free so if you have an issue with your Android device, simply fill in the short questionnaire in this link and we will try to publish our answers in the next posts. We cannot guarantee a quick response so if your issue is time sensitive, please find another way to resolve your problem. 
If you find this post helpful, please help us by spreading the word to your friends. TheDroidGuy has social network presence as well so you may want to interact with our community in our Facebook and Google+ pages.