In this troubleshooting guide, we will talk about the Nintendo Switch 2124-8028 error encountered by a number of players. The error code seems to occur when they are unable to successfully sign in to their respective Nintendo Accounts using their consoles. If you are one of these Nintendo Switch players looking for solutions for this specific problem on the web, then this is the right article for you.
Causes of the Nintendo Switch 2124-8028
As we have discovered, the error code 2124-8028 basically occurs when there is a problem with the internet connection or the wireless signal strength on your device is too weak. However, there are also other reasons behind this error code 2124-8028 which are briefly discussed below.
Nintendo server outage.
If there is an outage with the server, the Nintendo Account, Nintendo eShop and other platforms related to the server can be affected and will not be accessible at this time. Although these outages are rare, it can be the cause for the error code 2124-8028 that shows on your Nintendo Switch.
Outdated Nintendo Switch software.
If the Nintendo Switch system is not updated, error code 2124-8028 or other error codes may occur. It is highly recommended to always update the Nintendo Switch from time to time for the console to function properly and prevent any errors like the error code 2124-8028 from existing.
How to fix Nintendo Switch 2124-8028 error?
Here are the potential solutions for the Nintendo Switch 2124-8028 error that you can try in order to fix the problem. There are only three solutions that's been known to effectively address this error code so hopefully one of them below will help.
Fix #1: Improve the internet connection of your Nintendo Switch console.
As what we have mentioned, having an unreliable internet connection is the most common reason for the error code 2124-8028. These steps enumerated below are the best solutions in order to improve your internet connectivity.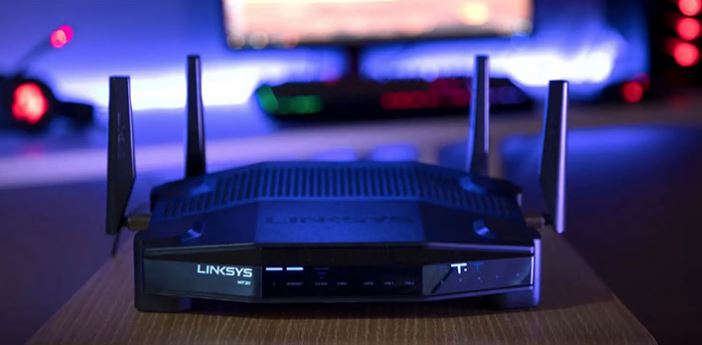 Restart your router to refresh the connection of your Nintendo Switch and other devices to your home network.
Move your Nintendo Switch console near the router to get a stable wireless signal. The signal strength of your internet connection can be weak when the console is far from the wireless router due to interference from other devices.
Move any metal objects or home appliances away from the router as this can cause interference with your wireless signal.
Limit the devices connected to your wireless network to have enough bandwidth for the Nintendo Switch.
Nowadays, routers usually have two wireless networks available such as the 5 GHz and 2.4 GHz respectively. If you have slow internet speed with the current network you are connected to, try to use the other network available to see if the speed is better.
Do a factory reset to fix internet connectivity issues. This action is applicable if all devices in your home are also experiencing connection problems.
Replace defective router. If factory reset fails to fix the error code 2124-8028 in your Nintendo Switch console, you may need to replace your existing router as it could be defective.
Fix #2: Check for any Nintendo server outage.
If you have confirmed that there are no issues with your internet connection but you still encountered the error code and can't get to your Nintendo Account, try to check for any Nintendo outages. Visit the Nintendo Switch official website for any reported outages or information regarding scheduled maintenance on their server. If it is a declared outage, you can't do anything at this time. You need to wait until the outage is fixed and try to access your Nintendo Account or the Nintendo eShop again.
Fix #3: Check for the latest Nintendo Switch software version.
Updating your Nintendo Switch may help if the cause of the problem is a bug within the software.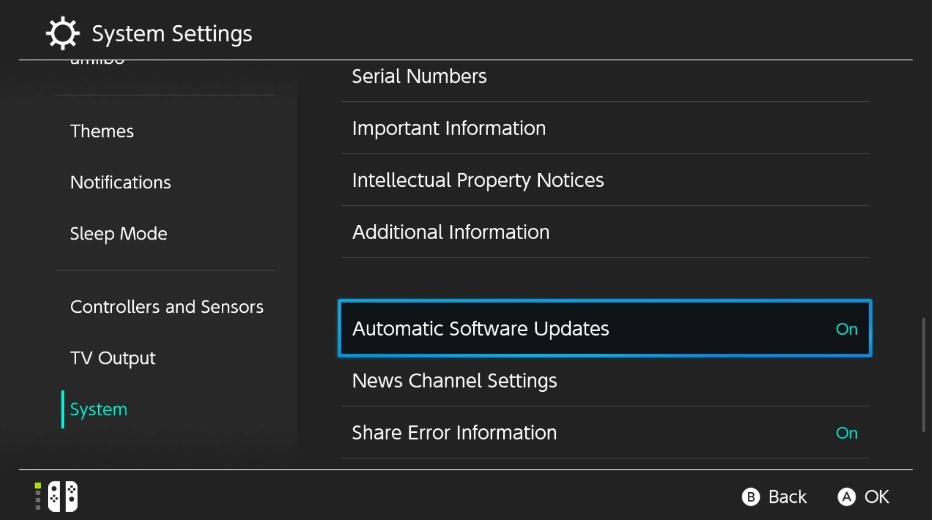 Automatic Software Updates feature is turned on by default on your Nintendo Switch. This makes sure that all apps, games, and software receive updates as they become available without any input from you.
If you are not sure whether or not the feature is enabled on your own Nintendo Switch console, here's how to check:
Turn on your Nintendo Switch and make sure it's connected to the internet.
Go to your Nintendo Switch Home screen.
Select System Settings.
Select System.
Scroll down and highlight Automatic Software Updates.
Press the A button to toggle Automatic Software Updates on or off.
OTHER INTERESTING ARTICLES:
Visit our TheDroidGuy Youtube Channel for more troubleshooting videos and tutorials.