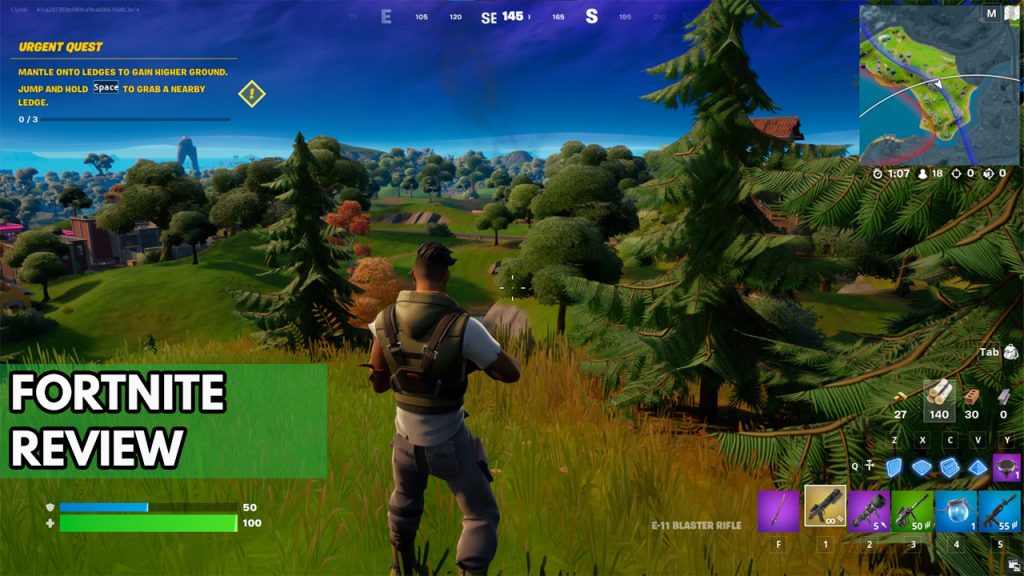 Fortnite is a cross-play third-person free to play Battle Royale game developed by Epic Games in 2017. The game is available on PlayStation 4, Xbox One, Nintendo Switch, PC and also a mobile game for mobile devices. Players are dropped onto an island and must search for weapons in order to combat the enemies. Players must keep moving as the available playable space reduces over time. The match is won by the last individual or team standing.
Epic Games Fortnite Battle Royale Video Game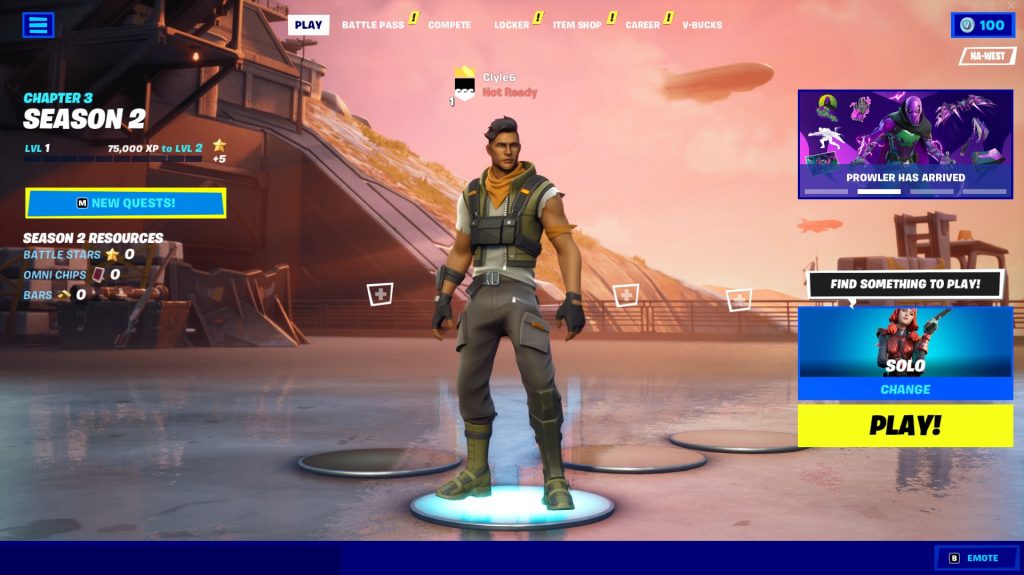 Epic Games Fortnite Battle Royale is a free to play title game, like other Battle Royale games such as playerunknown's battlegrounds and apex legends has seasonal updates, which is a set amount of time. It lasts about three months and includes balancing tweaks, a new battle pass, and sometimes a new game mode. Fortnite makes other games different because of the building system and building mechanics Fortnite has, with the game's appeal it became very popular. Although Fortnite multiplayer shooter is a free to play game, it has in game purchases which you will spend money for character skins and other cosmetics.
If you are a fan of Battle Royale game, then you will have heard of Fortnite but for new players and other players that want to know how good the game is then you have come to the right place. In this article, we will give you a original Review Fortnite game.
List of Fortnite World Battle Royale Season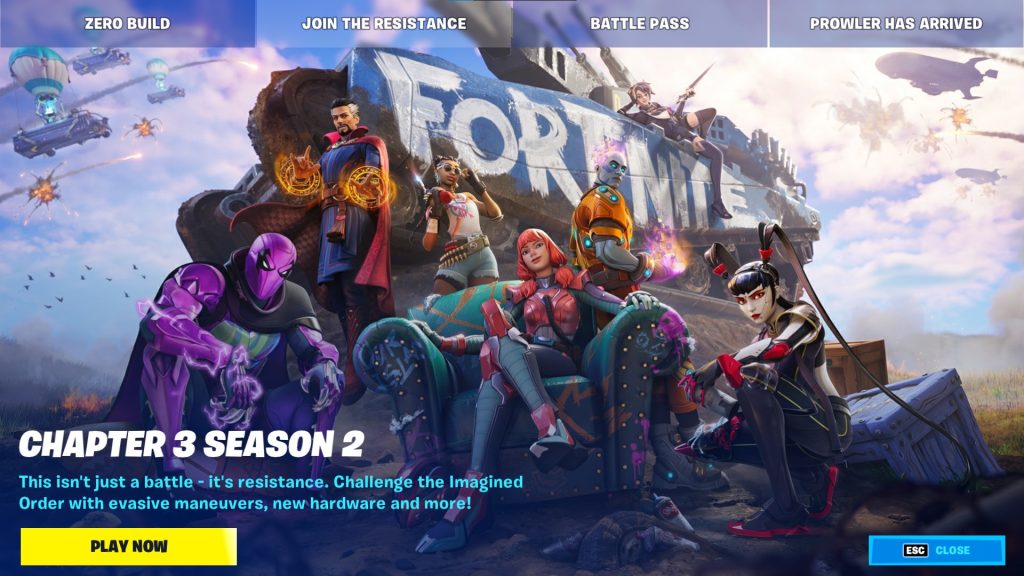 Season List:
One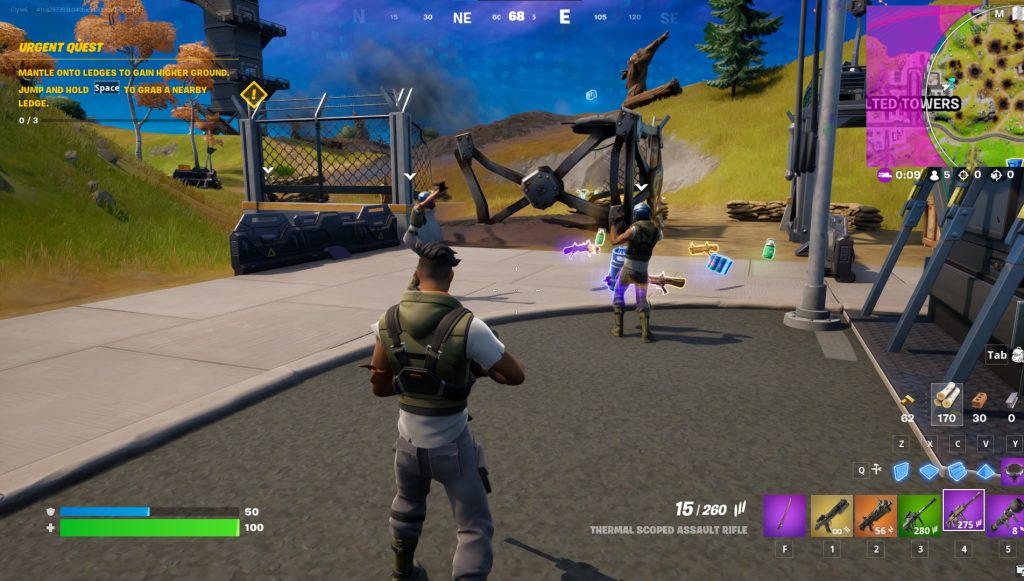 It was the initial iteration of player growth. It includes the inclusion of seasonal tasks that could be performed for bonus points.
Two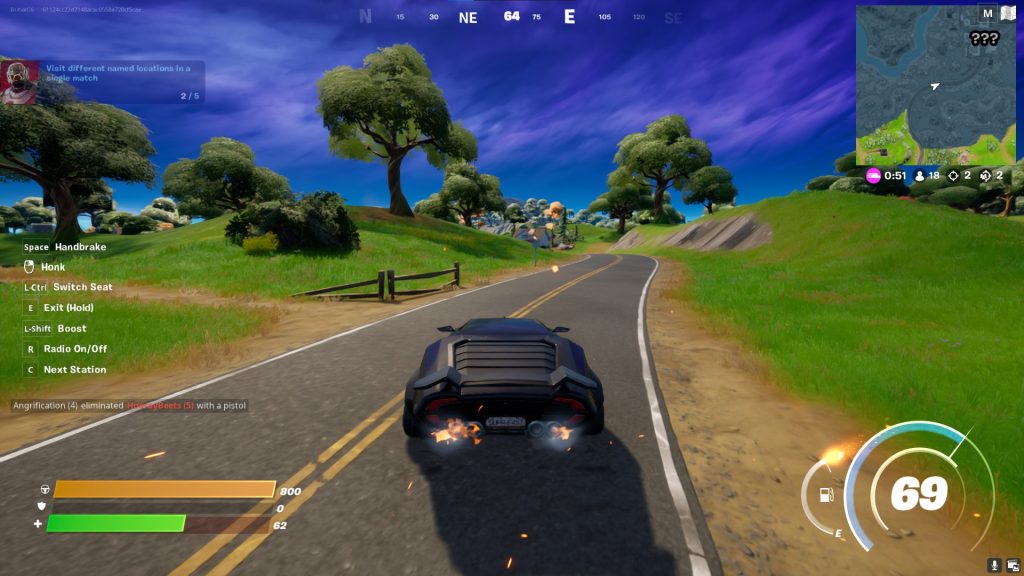 Added The Battle Pass, which replaced Seasons 1 shop. Instead of earning the option to purchase products as they were unlocked through Tiers of experience, this offering allowed users to pay a lower cost up front in order to obtain prizes.
The cosmetic item set Fort Knights comprised 11 items that appeared during this time period and centered on heraldic iconography.
Three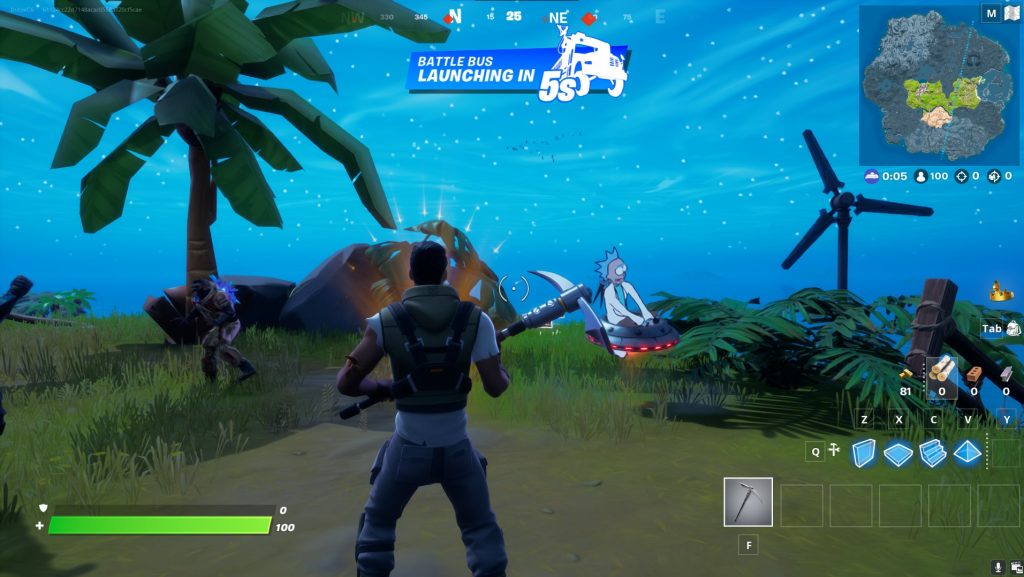 Between February 22nd and April 30th, 2018. The Season's theme was outer space, and the cosmetic item set Space Explorers, which was available during the season, included no fewer than 15 things. Lucky Landing was added to the Battle Royale Map, just in time for Chinese New Year.
Four: Brace For Impact
It ran from May 1 until July 11, 2018. The themed is around super heroes, super hero films, and gritty metropolitan environments. With the full destruction of Dusty Depot, the Meteor conspiracy that played such a crucial role.
Along with the fortnightly improvements and updates to the map, new areas like Risky Reels and other points of interest like Villain Lair, Mansion, and Open Soccer Stadium were introduced.
Five: Worlds Collide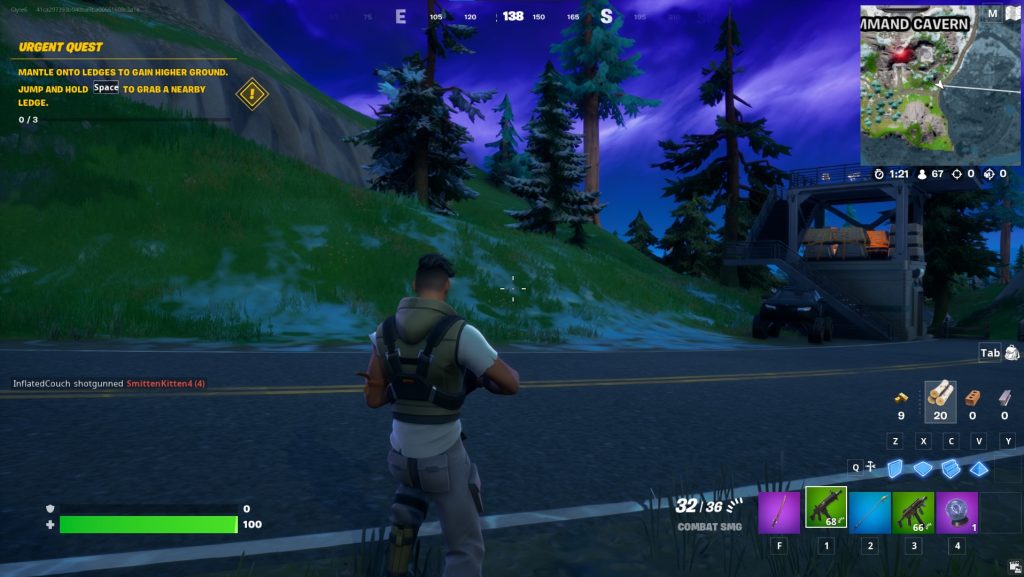 Seasons 5 theme is a mix of real-world era crossover after the rifts generated pulled out various artifacts from the island and summoned a few real-world objects that were virtually converted to play a role in Battle Royale.
progressive tasks will no longer be limited to a single season and will be performed at the player's own leisure.
Six: Darkness Rises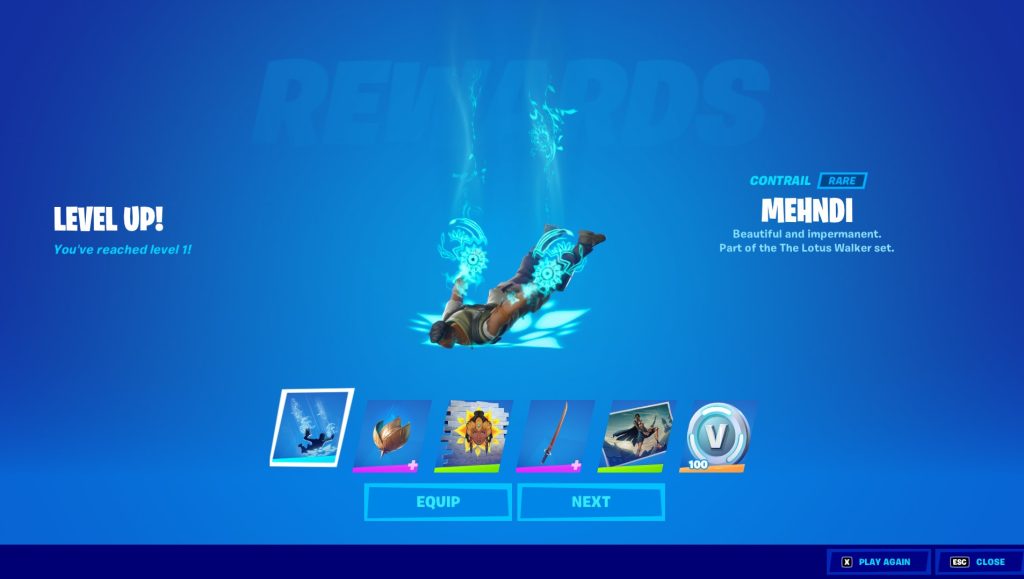 Features map changes include a Haunted Castle, Corrupted Areas, a Floating Island, and Corn Fields. New weapons, items, a new vehicle, new traps, and other objects have been added to Battle Royale.
Seven: You Better Watch Out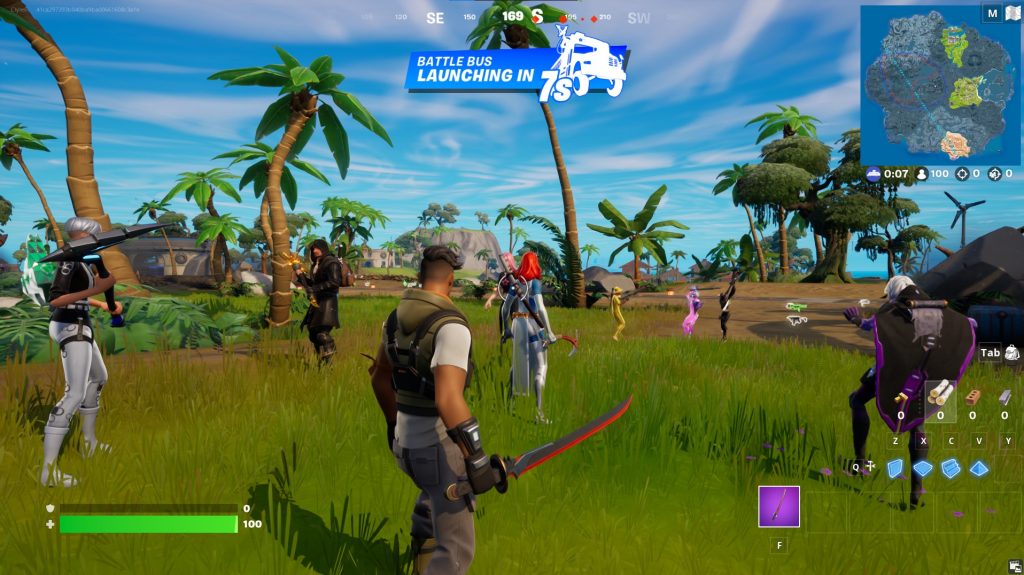 Notable map modifications include additional POIs, Ziplines, a new vehicle called the X-4 Stormwing, and an iceberg crashing with the map engulfing Flush Factory and Greasy Grove, enlarging the island size in the southwest that was slowly approaching.
Eight: X Marks The Spot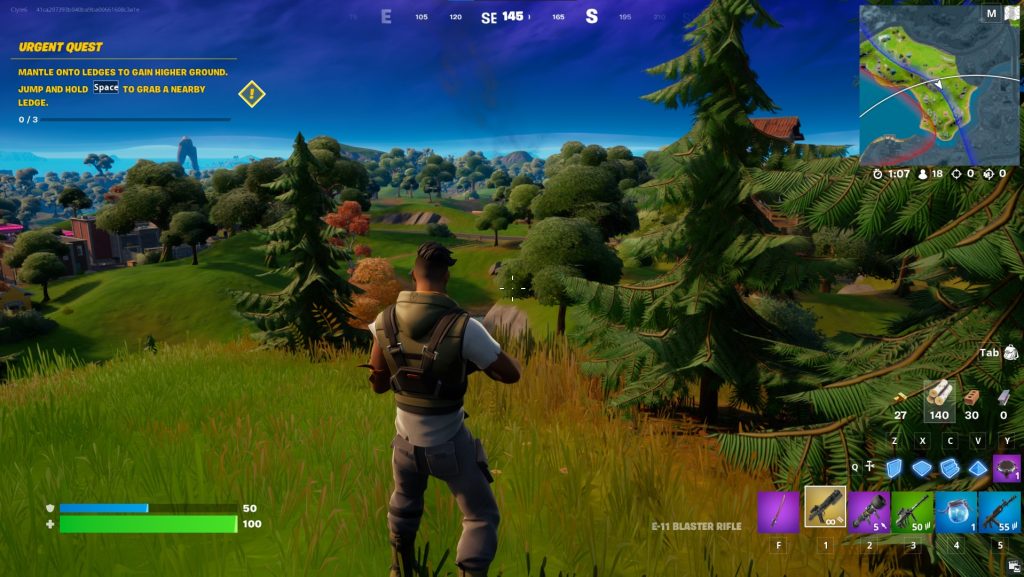 The area has undergone significant alterations this season, including the addition of a new jungle biome, a massive volcano, lava, Pirate Cannons, pirate campsites, and more. Cosmetic Skins, Harvesting Tools, Emotes, and Gliders were among the thematic sets produced.
Nine: The Future Is Yours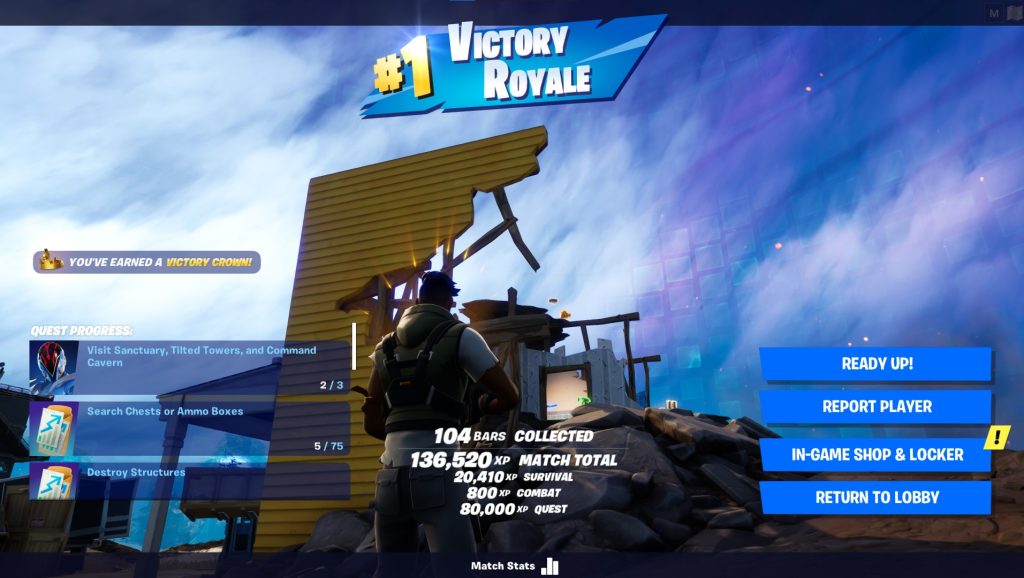 The map has seen a lot of improvements, including revamps of Retail Row and Tilted Towers, as well as slipstreams, sky platforms, and more. Every day, a new task and LTM would be provided, with the completion of the challenge resulting in a free cosmetic item. In addition, new things would be added to the Item Shop every day, and a vaulted weapon would be temporarily unvaulted.
Ten: Out Of Time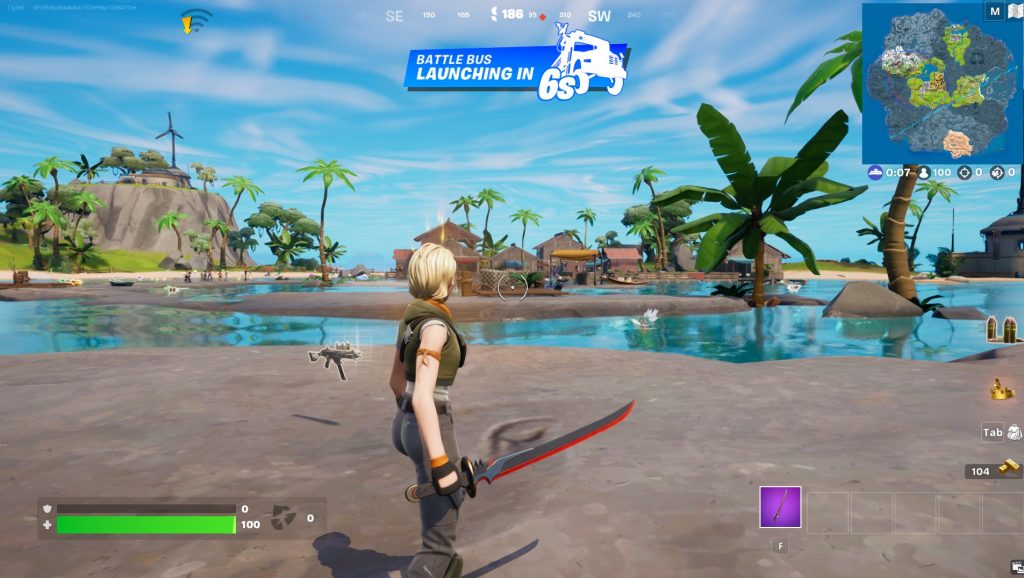 A massive "frozen" asteroid, the return of Dusty Depot and the Factories, giant mech suits, and much more were all part of the season's map improvements. Missions are a brand-new battle pass feature that consist of a series of themed objectives with corresponding prizes. You'll earn Stars, XP, and rare cosmetic items as you fulfill these objectives.
Eleven: New World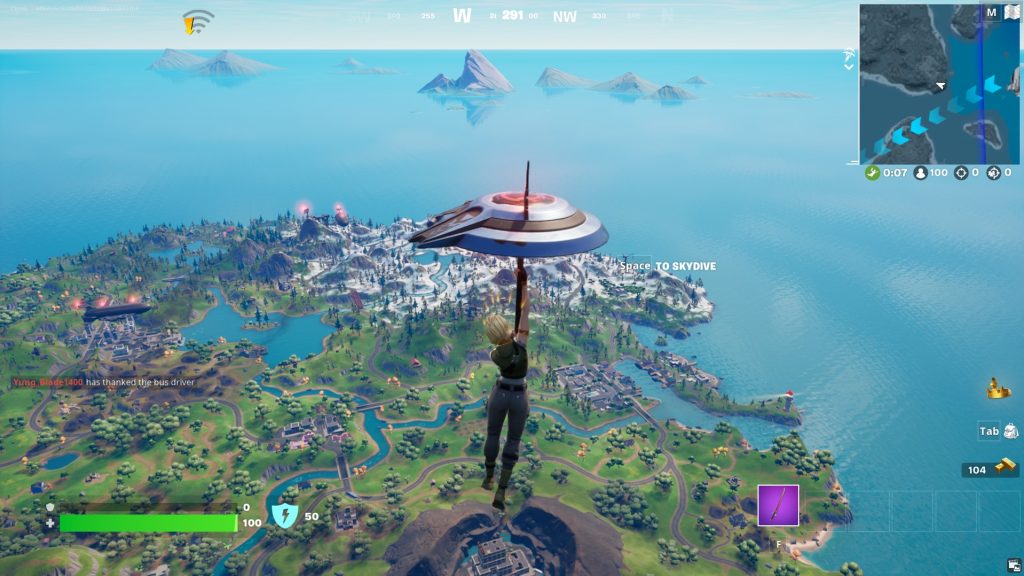 There are major improvements to practically every aspect of gameplay, including a new map with new places, new weapon and equipment, a revamped challenge system, and much more.
Twelve: Top Secret
Five different spy "hideout" POIs have been added to the map, all of which have henchmen patrolling the vicinity. Aside from the henchmen, each new POI adds an AI boss from the Battle Pass skins, who when defeated drops Mythic versions of weapons.
The Battle Pass page has been redesigned ,with the interactive screen serving as a spy hideaway.
Thirteen: Splashdown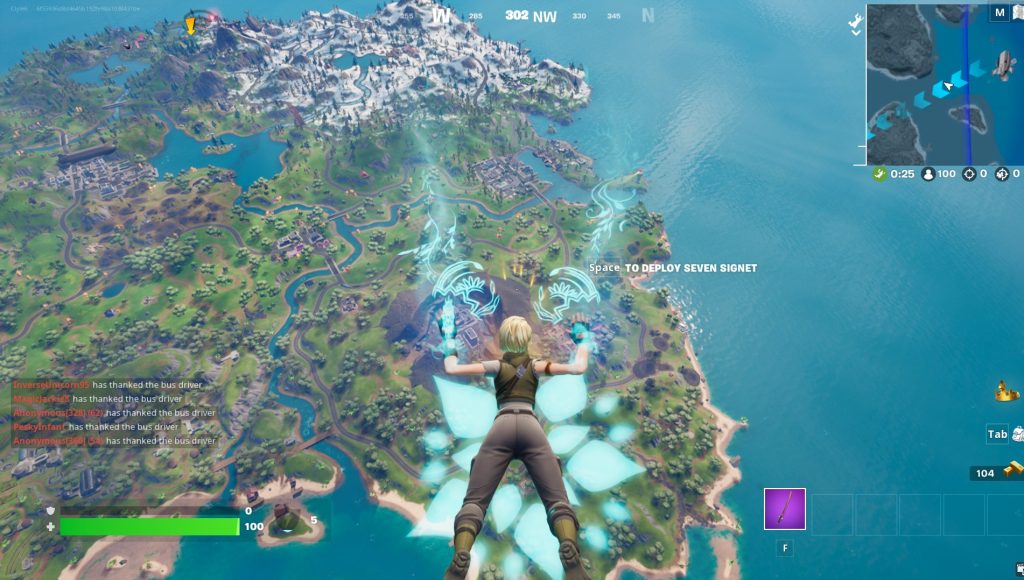 More than half of the upper part of the island was severely flooded over the first several weeks, according to the new updated map. New seasons, however, bring new mechanics, POIs, and weaponry. In-game, new bosses with new Mythic weapons can be found.
Fourteen: Nexus War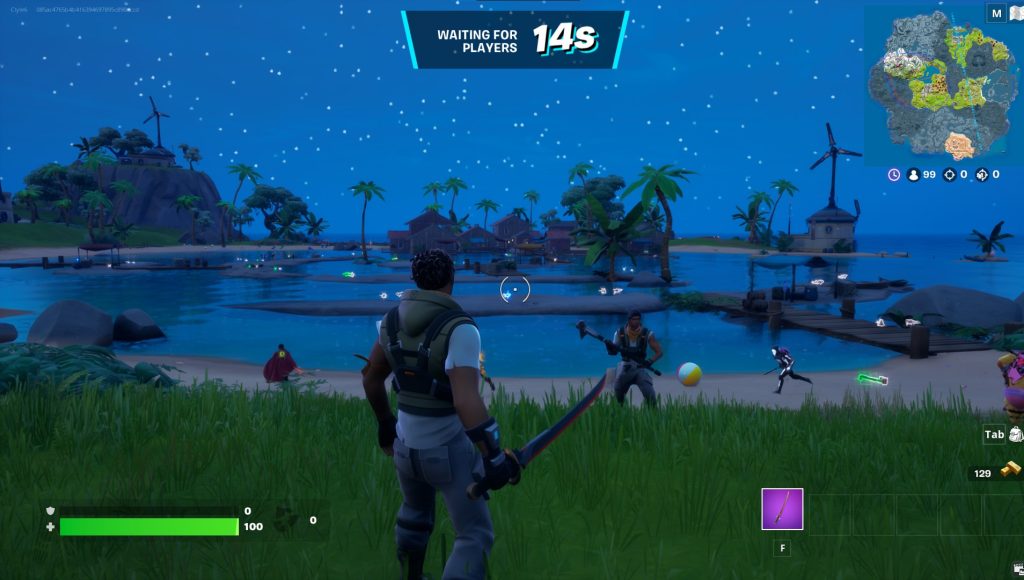 Nexus War/Marvel was the season's theme. The personal fortilla has been replaced by a Marvel base inside the helicarrier on the Battle Pass Tab.
Fifteen: Zero Point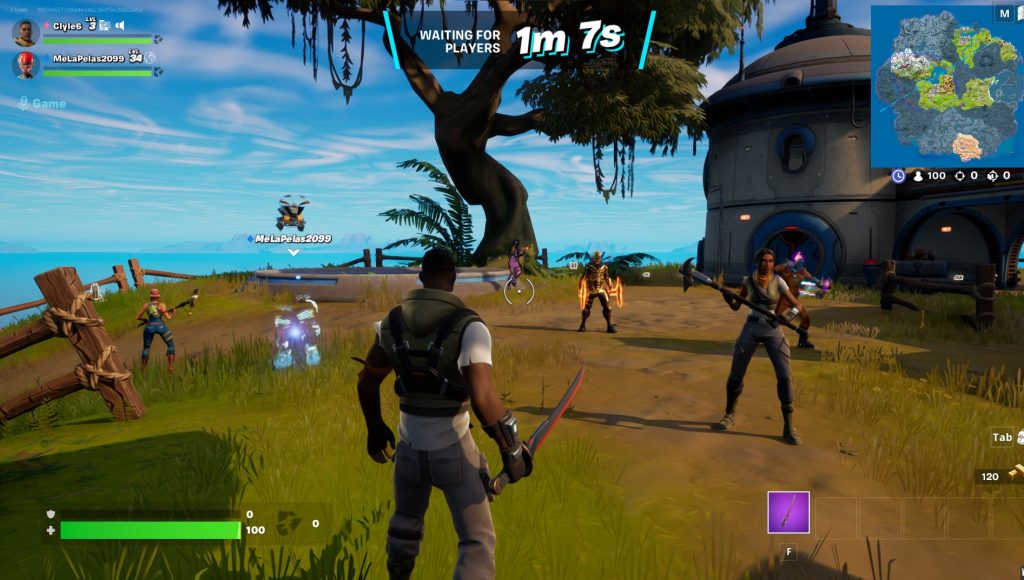 The plot centers around Agent Jonesy enlisting bounty hunters from many realities in order to prevent anyone from exiting the Loop via the recently revealed Zero Point.
The Battle Pass tab has been replaced by the Helicarrier Battle Pass tab, as it was in Chapter 2 Season 1. The challenges table has been moved from the Battle Pass page to the lobby screen.
Sixteen: Primal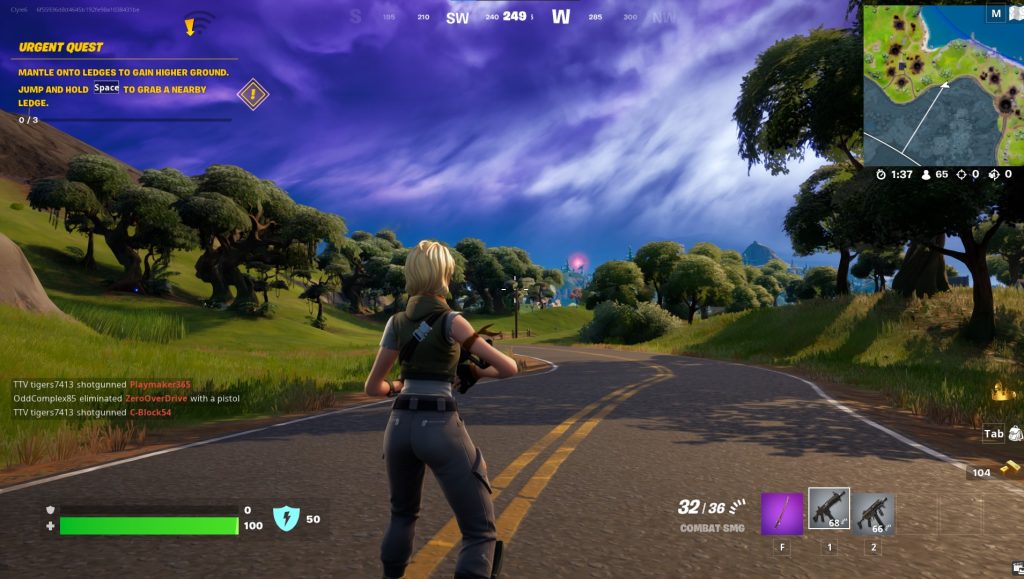 The story is around continuing to contain The Zero Point, while the theme revolves around wildness. Wolves, Boars, Chickens, and Frogs were all introduced, as well as the Crafting system.
The Battle Pass tab is the same , however instead of the IO logo on the backdrop, it has a growing flower.
Gameplay modes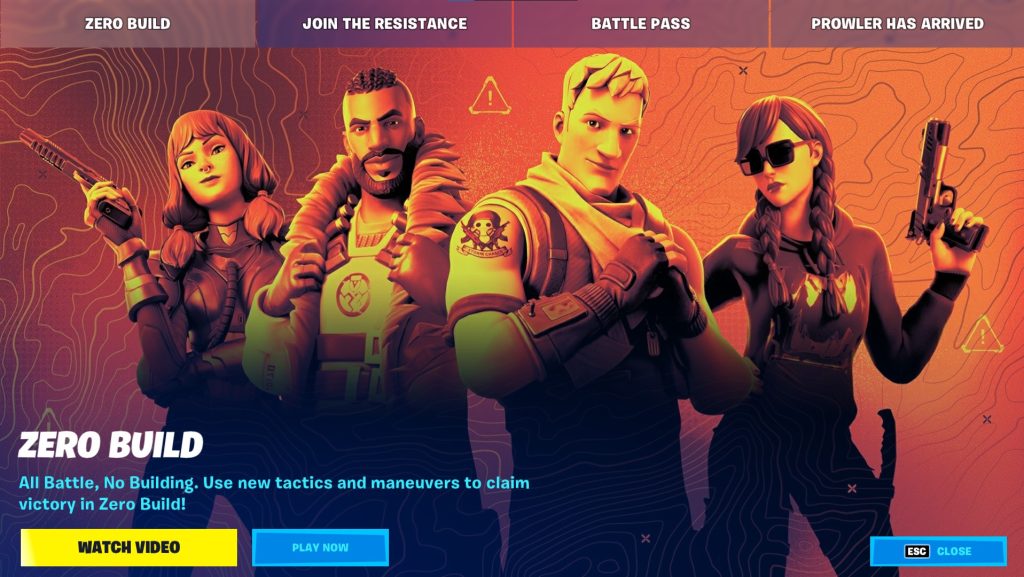 Gameplay modes are important in Fortnite: Battle Royale, as they provide players with a range of options. Save the World, Battle Royale, and Creative are the three main mode.
Save The World mode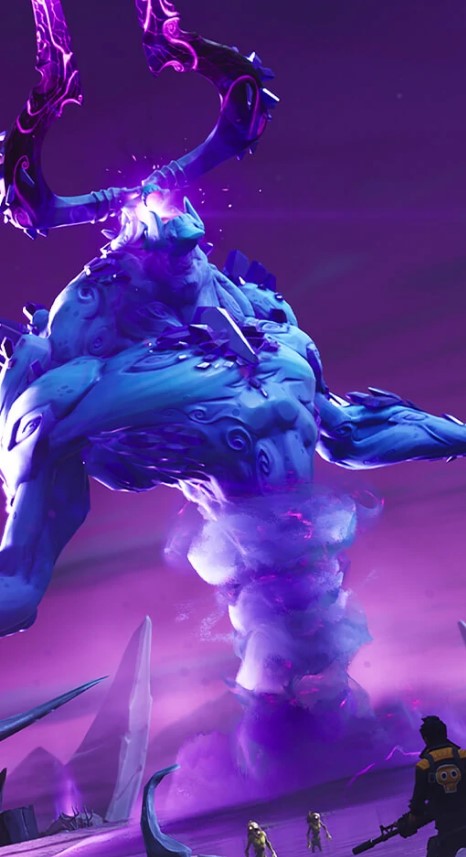 is a cooperative action-building Player versus Environment (PvE) campaign. You and your pals fight monster hordes while exploring a massive, destructible world with no two games ever being the same. Build massive fortifications, make weapons, loot, and level up your heroes. Until its official release, it was only available through numerous Founder's Packs. currently available in the Battle Royale Item Shop as a Limited Time Offer. The Mecha-Pop Pack is the current Limited Time Offer.
You and up to four other players will lead the world's last Heroes in a battle to save survivors and repel monster hordes.
The player assumes the role of a Hero, tasked with fighting The Storm, rescuing Survivors, constructing structures, and upgrading and growing a Storm Shield to safeguard the area. The tasks are simple because they largely consist of guarding and building around a structure. However, gamers can choose from several degrees of growth to help them achieve their goal. The missions can be completed individually or with up to three friends.
Battle Royale mode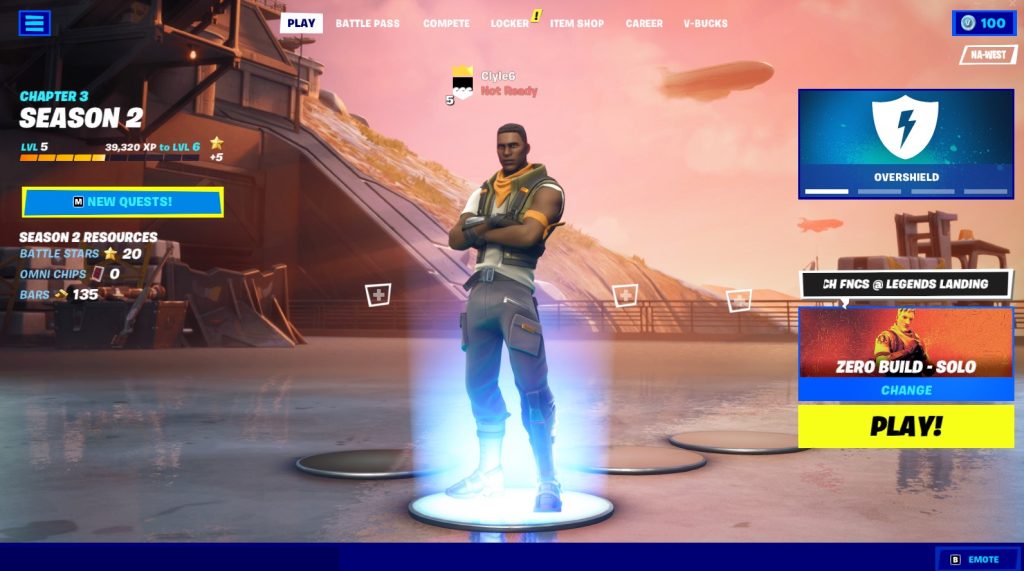 Is a game mode in Fortnite that is one of the game's three main modes. It is the most popular of the three modes, and it is also Fortnite's primary mode.
This mode pit the player against 100 players in an attempt to be the last one standing and win the game. Players can participate solo or with a squad of one, two, or three players to help them in combat.
Players are given merely a Glider and a Harvesting Tool when they exit the Bus. Once on the ground, players must scavenge for weapons and stuff in buildings, their surroundings, and chests. To win the game, players must first survive all of their opponents. The Storm will eventually spawn, acting as a barrier that drives players to relocate into the "Safe Zone." The Storm will hurt you if you enter it, potentially killing you, therefore it is critical that you keep an eye on it.
Players can also obtain Materials to construct constructions and defend against enemy damage. In most cases, excelling at building and editing at high speeds can lead to victory.
Creative mode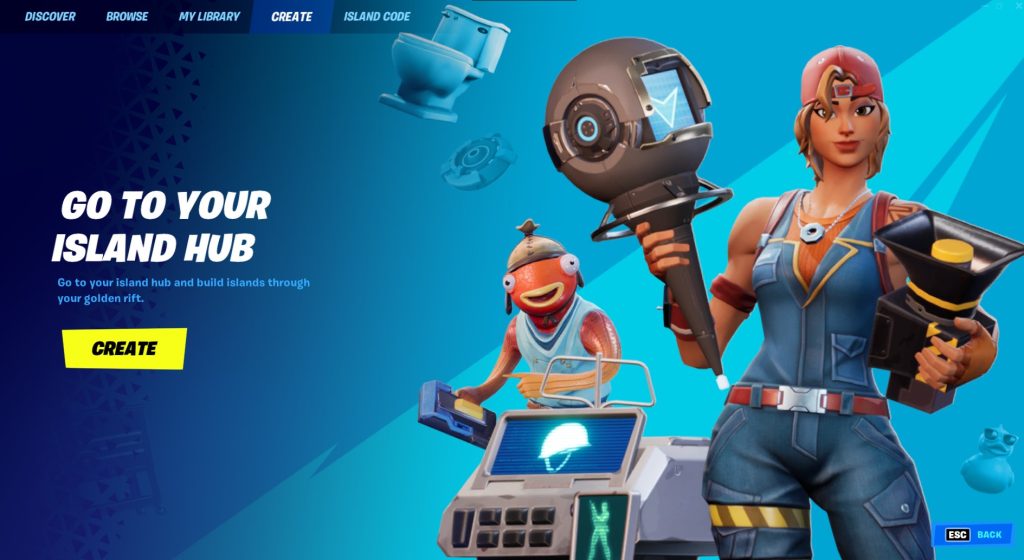 One of Fortnite's three primary game modes is Creative. It's a free-to-play sandbox where players may make their own personalized islands or explore community-made islands.
You will first be in the current Featured Hub when you join a Creative game, where you can play featured islands, community-created islands, or work on your own island. These islands can be accessed by various Rifts, with the golden rift leading to your own personal island.
You'll be given a selection of alternatives for which Island you wish to use if you interact with the small screen to the right of your rift.
You can either navigate to the main menu or your inventory once you've arrived on your island. You'll find an option called Island Settings on the main menu. You can choose the settings and effects for your island, as well as who has access to edit it, through this menu. Prefabs, Galleries, Devices, Weapon, and Consumables are the four tabs in your inventory. Each of these tabs will present you with a variety of possibilities from which to chose for your inventory. From the main menu, you may access your primary Island Settings.
Memory will be consumed by placing props and constructions. Most islands have a maximum population of 100,000 people. The XL Islands are sixteen times larger and are organized into grids of 100,000 people each.
From the Lobby, you can access a variety of creative games. The Discover page organizes Creative games by subject (Party, Deathrun, Deathmatch, and so on). Each island has its own 12-digit map code (example 0133-4357-8701).
Because the island founders left it free, there is no predetermined mythology or lore in Creative. Each Creative island, however, has its own set of realities.
Other game modes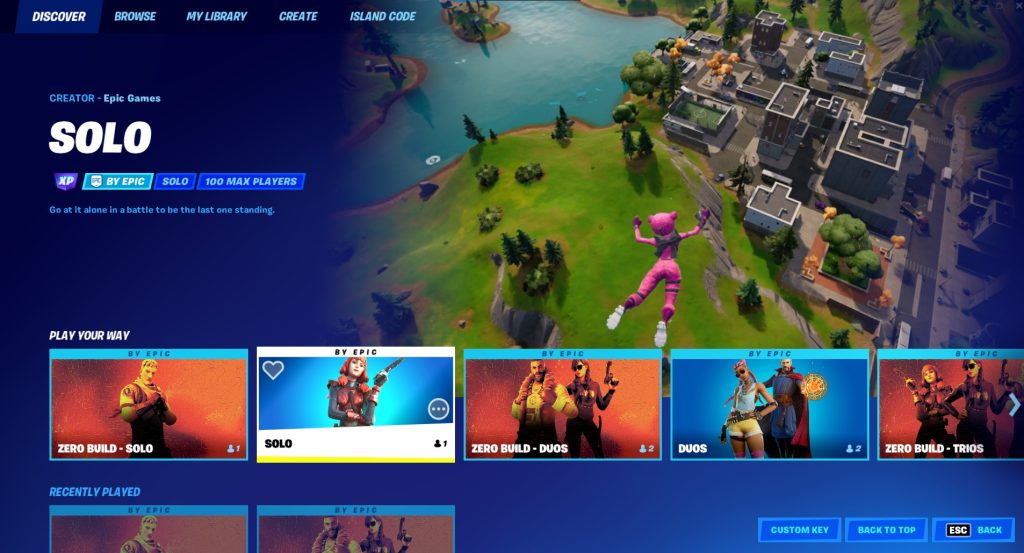 Solos – Compete against the clock to be the last person standing.
Duos – Team up with a friend and take out everyone else.
Trios – is a three-person squad BR game.
Teams – Form alliances and outlast all other squads vying for victory.
Zero Build (Solo, Duos, Trios, Squads) – No building allowed! As they struggle to be the last one remaining, players now have a charging overshield for increased defense.
Impostors- The Bridge is being attacked by impostors. The Order's Agents must complete their Assignments or identify the Impostors in order to keep The Bridge safe.
Battle Lab – Jump into your own island and make your own rules! Choose from popular limited time modes loot pools, create combat scenarios with the new Bot Grenades, and make your own mode by adjusting gravity and fall damage.
Arena (Solo, Duos, Trios) – Compete against other player in this competitive mode. You acquire Hype by achieving high placements or eliminating opponents during each encounter.
Team Rumble – In this action-packed mode, two big teams compete for the Victory Royale. The first team to reach the goal number of eliminations wins!
Battle Pass
The Pass is a seasonal cosmetic item in Fortnite that provides players over 100 items in return for Seasonal XP. There are two versions of : a paid version and a free version, with the free version delivering fewer goodies but no V-Bucks.
There are 100 different awards, with some of them granting numerous cosmetic items or styles. To unlock every basic reward in the pass, players must level up 100 times. Players can level up past 100 to gain access to more goodies. Players with the free version of the pass will be able to level up normally, but will be limited to 100 levels and only be able to acquire certain things.
The premium pass costs 950 V-Bucks, whereas the free pass costs nothing. In the commercial edition, players receive 1,500 V-Bucks, whereas in the free version, they receive 300. For 1,850 V-Bucks, you can purchase an Epic one-time Special Offer in the Item Shop. In the current Pass, it will provide 25+ levels (125 Stars). Levels can also be purchased for 100 V-Bucks per level up to 200 V-Bucks.
Fortnite Known Issues and Solutions
You will very certainly encounter these issues such as game lag, freezing, crashing, or launch issues while playing the Fortnite game. We'll go over some of the most frequent issues you might run into while playing Fortnite game, as well as the troubleshooting actions you'll need to do to resolve them.
Issue #1 Keeps Crashing
Fortnite keeps crashing, like all other games, crashes for a variety of causes. There are several reasons why you can't play Fortnite for long periods of time due to frequent or random crashes, or if the Fortnite crashes shortly after loading.
Updating graphics driver
Simply type Device Manager in the search bar on your desktop and then click the Device Manager icon that appears in the results. This will open device manager.
Click the Display adapters icon. he list of display adapters will be expanded.
Right-click the dedicated graphics card you are using to play and then select Update driver. This will allow to update your driver.
Choose Search automatically for drivers. This will search for any new drivers.
Verify Fortnite files
Open the Epic Games Launcher.
Click on Library.
Find Fortnite then click the three dots.
Click Verify on the drop down menu.
Issue #2 Network Connection Lost Error
If you're playing Fortnite on a Windows computer and you get a network connection lost error, you can attempt any of the possible solutions to fix the problem. The first thing to do before doing the troubleshooting steps below is to check if the Fortnite server is down by going to this site: https://status.epicgames.com/
Check your internet connection
Open a browser.
Go to speedtest.net.
Press the Go button.
Restart computer and network devices
Turn off your computer.
Unplug your Modem and Router from the power source.
Wait for a minute then plug your modem and router back into the power source.
Wait until the lights turn back on.
Turn on your computer.
Reconnect your computer to the internet.
Issue #3 Stuck on White Screen
When any leftover files or cached data fragments in the Epic Games web cache folder get corrupted, the white screen issue arises.
End task Epic Games launcher
Click Start/Windows icon then type Task Manager.
Click the Task Manager app from the search results.
On the Task Manager window, select EpicGamesLauncher and click End Task.
Delete Web Cache Folder
Click the Start/Windows icon on the status bar at the bottom and then type Run.
Click Run app on the search results.
On the Run app's text field, type in %localappdata% and press Enter.
Find the Epic Games Launcher folder and then click or right-click to open it.
Locate the Web Cache folder and then delete it from there.
Frequently Asked Questions
What are some codes for Fortnite?

MakaMakes' Mini BR Solo City – 8566-1472-7195

What is the rarest skin in Fortnite?

The Aerial Assault Trooper Skin is a Fortnite Outfit that is extremely rare. The Aerial Assault Trooper was first introduced in Fortnite Season 1 Chapter 1.

Is Fortnite dying?

No. It's still the most popular game.

What is the rarest emote in fortnite?

The most rare emotes in the game will most likely be those from the Season 2 Battle Pass.

Can you get free skins in fortnite?

You need to buy skins.