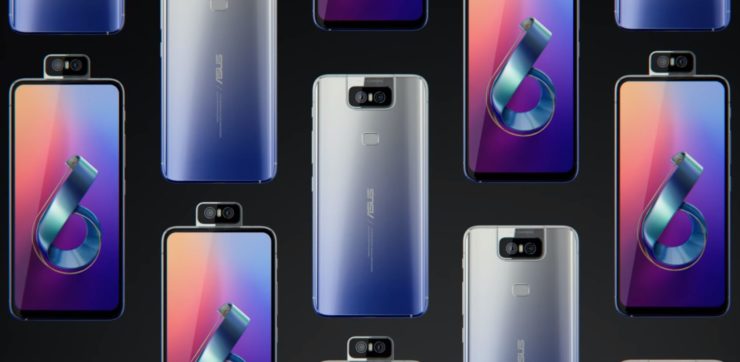 ASUS' brand new flagship, the ZenFone 6 is already available in several Asian and European markets, although it's yet to reach American shelves. However, the company might be hinting at a July release for the smartphone thanks to a new competition opened up on its website. This will give U.S. and Canadian customers a chance to win the ZenFone 6 when it becomes available in the region.
We must mention, though, that ASUS hasn't yet confirmed the July release date. But with July 15 being the last date of entry and July 19 being the date of the random draw to determine the winner, it's not a stretch to imagine that the handset will reach U.S. and Canada (except residents of Rhode Island and Quebec) at around the same time, perhaps by the end of July.
The ZenFone 6 is an interesting smartphone with a clever design that completely removes the need for a front camera, utilizing the 48MP + 13MP dual rear cameras for selfies instead. This is a flip camera, which means switching back and forth between the rear and front camera is relatively easy, just as it is on any other smartphone. The ZenFone 6 also comes with a 6.4-inch 2340 x 1080 display along with the octa-core Snapdragon 855 SoC (7nm), 64/128GB of storage, 6GB of RAM, Android 9.0 Pie, and a 5,000 mAh battery under the hood.
In terms of hardware alone, it's clear that the ASUS ZenFone 6 will be pretty hard to beat in the U.S. Enter the company's website below to enter the sweepstakes. Are you looking forward to the arrival of the ZenFone 6 in the U.S.?
Source: ASUS
Via: Phone Arena