If you are new to the party and you've only played Fortnite at this time, you may not be aware that it allows gifting a skin and other items or cosmetics to other players. The process is straightforward and simple although there are some hidden limitations that you need to be aware of. 
The Gifting feature in Fortnite has been around but not all players are into spending V-Bucks, the in-game currency, or even changing the default look or skin of their characters. Still, it's a nice addition to know that you have the option to gift your favorite squadmate or friend with even as simple as a new skin.
In this article, we'll show you how easy it is to send skins as gift in Fortnite.
Requirements before gifting a skin in Fortnite
If you want to gift a skin to your friend or squadmate, there are a few things that you need to be mindful of. These stuff are limitations set by Epic Games to avoid fraud as well as potential abuses that might spring from their gifting system.
These Fortnite gifting skin requirements had been implemented since the gifting feature became available in 2018 so these have been around. If you are new to Fortnite and you have no idea how gifting works though, continue reading below.
Is gifting skins in Fortnite available in all platforms?
All platforms except iOS support Fortnite Gifting skin feature. The platforms that allow gifting are the following:
Android
PC
PlayStation
Nintendo Switch
Xbox One
Your account must attain level 2.
To discourage account abuses or scams, Epic Games require players to at least play the game for some time before their account can send gifts such as skins and other items. So, if you haven't played Fortnite yet, or if your account has been newly created, just spend some time reaching level 2 first.
Account must have enough V-Bucks.
Sending gifts in Fortnite is typically not free so make sure that you have the necessary V-Bucks to purchase the item you want to gift before heading to the Item Shop.
Keep in mind that V-Bucks bought in a certain platform cannot be used in other platform. For example, if you mainly play Fortnite in a Nintendo Switch and you bought your V-Bucks using that console, those V-Bucks cannot be spent in, say, your smartphone, PC, or another console. This means that you can't use those V-Bucks to purchase gift skins in your PC, smartphone, PlayStation, or Xbox.
Enable Two-Factor Authentication or 2FA.
Another way to lessen the chances of potential account fraud, Epic Games require accounts to activate 2-Factor Authentication.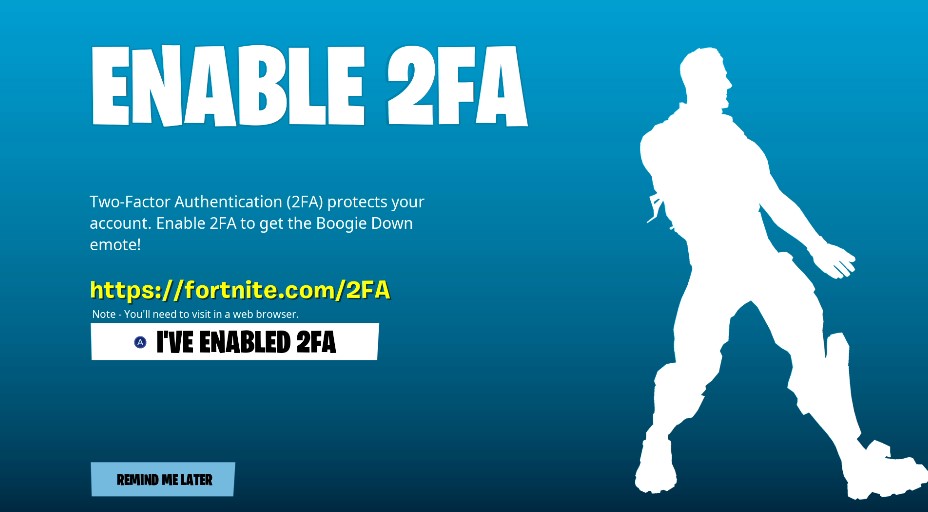 Account who'll receive the gift must be friends for 48 hours.
Wondering why you are unable to send gift skins to your new friend? Well, make sure that you've been friends for at least 2 days first before sending your gift skins again.
What Skins are eligible for gifting?
Not all skins in the game can be sent as gift. Fortnite does not have a trading feature yet so the skins that are in your own inventory can't be given to your friends or to other players.
Only skins available in the Item Shop are eligible for gifting. If you are into gifting skins a lot, you'll have to shell out a lot of V-Bucks for them.
You also can't gift battle passes, items that are part of a battle pass bundles, and V-Bucks.
Also, keep in mind that you can only send 5 gifts within 24-hour period. If you've exceeded the allowed number of gifting, you must let a day to pass before you can do it again.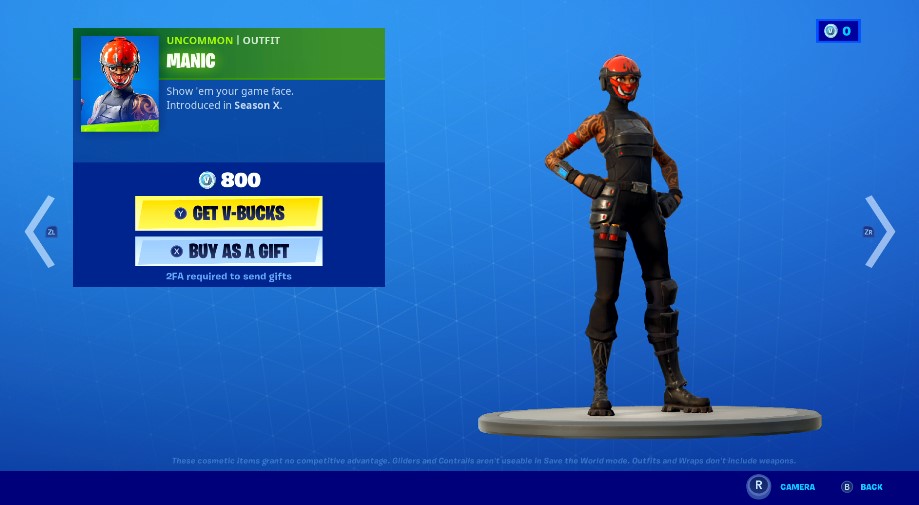 Easy steps to gifting a skin in Fortnite
The steps to gift skins in Fortnite is easy. Here's how:
Go to the Fortnite main lobby.
Open Item Shop.
Select the item that you want to send to your friend as a gift.
On the purchase screen, select BUY AS A GIFT.
Select the friend from your Friends List. Press the button to continue. Make sure that you select the correct friend from the list as purchased items are non-refundable.
If you want to, you can also customize your gift by choosing one of the gift boxes.
You can attach a personal message if you want, or you can simply press the button to Send.
That's it! Your friend should receive a prompt that says "someone wonderful sent you a gift" the next time they'll open Fortnite.
How to receive skins in Fortnite?
If you are expecting a gift such as skin or any items from a friend, you must ensure that you set your account to receive. Simply head over to Settings>Account and Privacy and ensure that CAN RECEIVE GIFTS is set to ON.
FURTHER READING:
Visit our TheDroidGuy Youtube Channel for more troubleshooting videos and tutorials.