One of the common issues reported about Fornite is about the game freezing and sometimes, even crashing randomly. In this troubleshooting guide, we'll show you the fixes that you can try if Fortnite keeps crashing on you.
How to fix Fortnite keeps freezing on PC?
If you want to play Fortnite but it's frequently freezing, crashing, or lagging on you, below are the troubleshooting steps and solutions that you can try. Make sure that before you do anything, the game and the Epic Games launcher must all be updated to their latest version. The Epic Games launcher is set to automatically check and download updates for Fortnite but in some cases, the game may continue to run even if a new version is available for installation.
Fix #1: Check if your PC supports Fortnite.
Fortnite may perform poorly, which is usually indicated by low FPS and random freezes if your PC is barely meeting the minimum system requirements. In some cases, Fortnite won't launch at all even if the game is installed correctly.
Below are the minimum and recommended system requirements for Fortnite.
Fortnite minimum system requirements
OS: Windows 7/8/10 64-bit or Mac OS Mojave 10.14.6
GPU: Intel HD 4000 on PC or Intel Iris Pro 5200 or equivalent AMD GPU on Mac
CPU: Core i3-3225 3.3 GHz
RAM: 4GB
Fortnite recommended system requirements
OS: Windows 10 64-bit
GPU: NVIDIA GTX 960, AMD R9 28,0 or equivalent DX11 
GPU Video Memory: 2GB VRAM
CPU: Core i5-7300U 3.5 GHz
RAM: 8GB
If you plan on playing Fortnite in higher display settings, you should consider upgrading your hardware to meet the recommended specifications.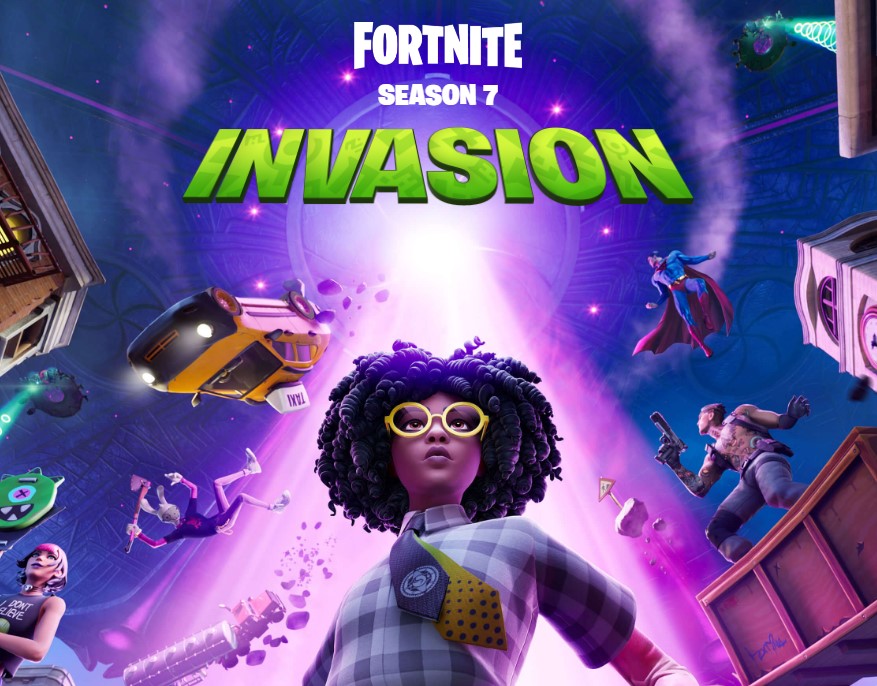 Fix #2: Run Fortnite as administrator.
For some users, the reason why their Fortnite game may not be working as expected is the lack of access of either the game client or the Epic Games launcher. Make sure that both apps are running in an elevated access (administrator) in order for them to have full access to required files and folders.
Below are the steps to run a program as Administrator. We'll use the Epic Games launcher as an example. Simply do the same steps for Fortnite later.
Press the Windows key on the keyboard or click the Start button in the taskbar.
Type in "epic games"
Once the Epic Games app is displayed, right click on it and select Run as administrator.
Fix #3: Check for the latest GPU drivers.
Fortnite may be freezing because of outdated drivers of your graphics card. To fix the problem, you need to make sure that your PC downloads and installs the latest graphics drivers at this time.
To manually check for your graphics drivers, follow these steps:
Right click the Start button located at the bottom left of the screen.
Select Device Manager. You can also access Device Manager by accessing the Control Panel.
Select Display Adapters.
Then right click the adapter found under the Display Adapters category.
Select Update Driver. Wait for a few minutes to complete the process. Once completed, the performance when you play the games on your Windows PC should also improve.
Alternatively, you can use the correct link below to update your own graphics card driver:
Fix #4: Repair the game files.
Corrupted or damaged Fortnite game files may cause freezing issues as well. This can sometimes occur after a failed system update, or when the files are deleted or changed by malware. In some instances, a user may also unknowingly move or delete some game files.
To ensure that you have an intact Fortnite game data, you can use the Verify tool in Epic Games launcher. Here's what you need to do:
Open the Epic Games Launcher.
Click on Library.
Select the three dots below the Fortnite tile.
Click Verify.
Launch Fortnite and check for the freezing problem again.
Fix #5: Close other background apps.
If your PC is not designed for gaming, it may be running out of resources when Mass Effect Legendary Edition is running. In order to give all available resources for the game when you're playing, make sure that you close other apps that you're not currently using such as web browsers, video editing software, launchers, etc.
Fix #6: Increase the virtual memory of your PC.
If your PC barely meets the minimum system requirements and it's constantly running low on RAM, you may be able to fix freezing issues on Fortnite by adding the paging file size. Here's what you need to do: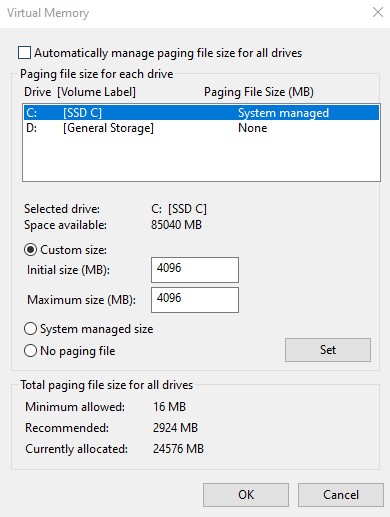 Press the Windows key on the keyboard or click the Start button in the taskbar.
Type in "system settings."
Click on View Advanced System Settings.
Under the Advanced tab, go to the Performance section and click on Settings.
Click the Advanced tab.
Click the Change button.
Uncheck the box next to Automatically manage paging file size for all drives.
Click your drive where your Windows OS is installed (normally it's the C drive).
Click the button for Custom size, then type 4096 in the text box next to Initial size (MB) and Maximum size (MB).
Click Set, then OK to save your changes.
Fix #7: Delete and reinstall Fortnite.
If none of the solutions in this guide has helped so far, you need to see if the cause of the problem can be addressed by deleting and reinstalling the game. This often works if the main reason for your trouble lies deep within the software that basic troubleshooting can't fix.
OTHER INTERESTING ARTICLES:
Visit our TheDroidGuy Youtube Channel for more troubleshooting videos and tutorials.