Call of duty warzone is one of the best Battle Royale game out there and the best first person shooters that is available today. Call of Duty Warzone reaches 6 million players at launch making this one of the most successful Call of Duty game franchise published by Activision which was developed by Infinity Ward and Raven Software.
If you are a fan of first-person shooters game, then you will have heard of Call of Duty Warzone but for new players and other players that want to know how good the game is then you have come to the right place. In this article, we will give you a Call of Duty Warzone review which you will learn why this is better than other Battle Royale games such as Fortnite and Apex Legends.
Call of Duty Warzone Battle Royale better than other Battle Royale games?
Call of Duty: Warzone is a free-to-play Battle Royale video game for PlayStation 4, PlayStation 5, Xbox One, Xbox Series X/S, and Microsoft Windows. With a mobile version in the works as well. Call of Duty Warzone was developed by Infinity Ward and Raven Software and published by Activision. In a single match, it can accommodate up to 150 people online in multiplayer battle, with some limited-time game modes accommodating up to 200 players. Plunder, Rebirth: Resurgence, Buy Back, Payload, and Clash are some of the other available game modes in this competitive game.
Battle Royale and Plunder are the two primary main mode in the Call of Duty Warzone match. Call of Duty Warzone introduces a new in-game cash system that can be used by players to purchase items at "Buy Stations" located across the battlefield map. Players can trade Cash for limited access to their custom classes through custom "Loadout" drops. Players can also buy "killstreaks" and gas masks with Cash. Looting buildings and killing players with cash on them are both good ways to find money. There is also a ping system in this game, Every player has access to this highly effective tool. Your Squad may not all be able to converse with you verbally. Or maybe you'd like to use your squad's HUD to efficiently point out a key region or object. As a result, pinging is a vital tool for players. Warzone only has Trios, a three-player squad, at the time of its early release. Solos, Duos, and Quads have all been added which players will enjoy more time playing.
Call of Duty Warzone game mode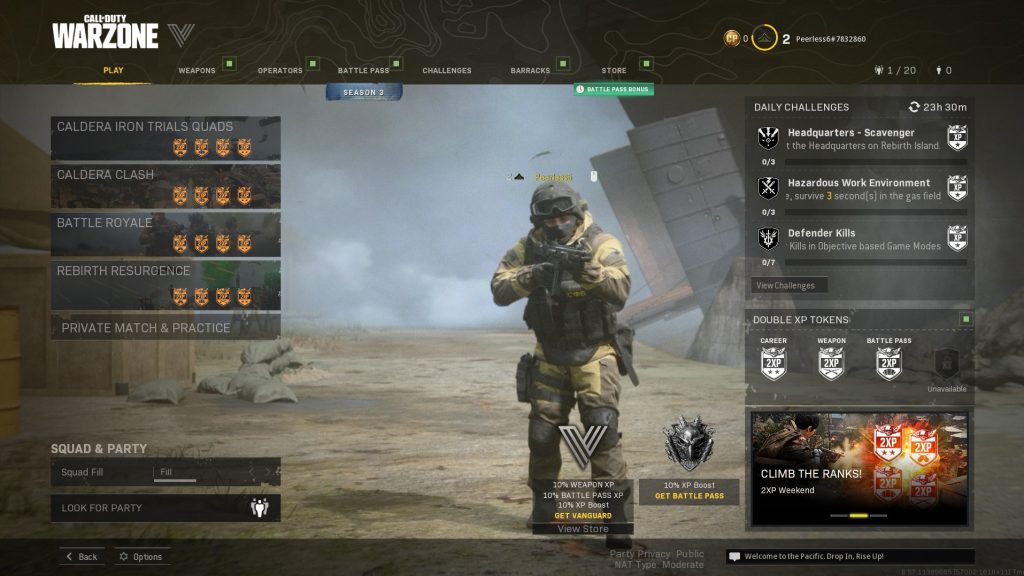 Season 3 of Call of duty warzone has just started this April 26, 2022 and this are the 4 modes that is currently available you can play.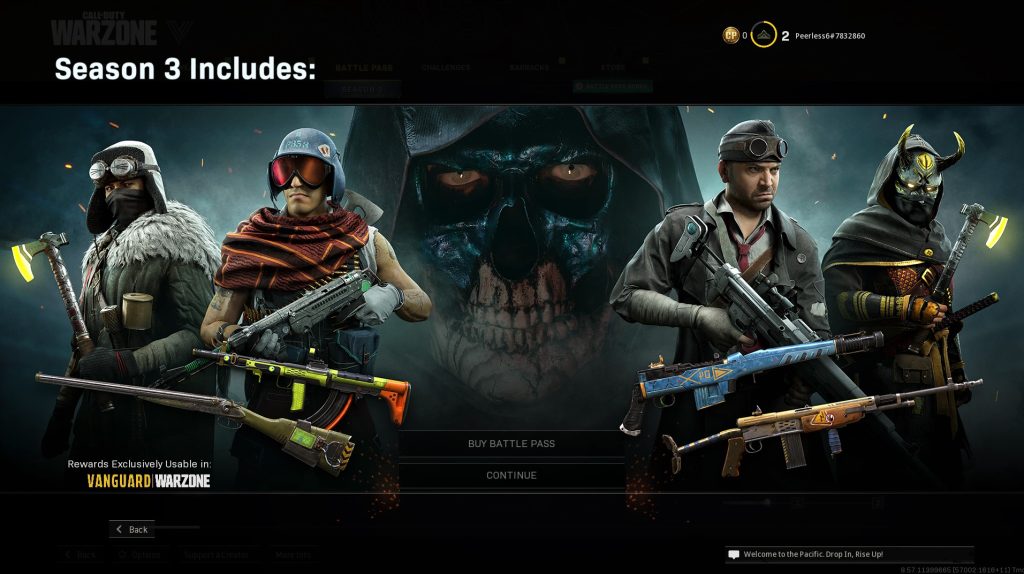 Battle Royale mode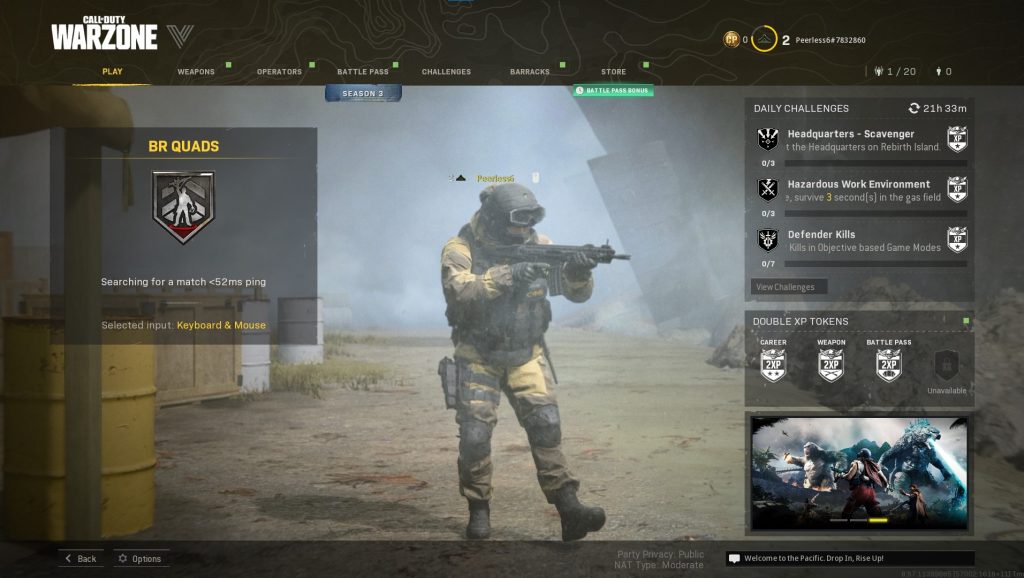 The Battle Royale mode is similar to other games in the Battle Royales genre, in which the entire game, players compete with opposing enemy squad to be the last person or squad standing on a constantly shrinking map. Players are dropped onto a big map with a loadout drop of weapons and must battle with other players. The playable area shrinks over time into a final circle, forcing the surviving players into a smaller safe zone. Danger zone places in Warzone become tainted with yellow deadly gas, which will deplete health and eventually kills the player if they do not return to a safe zone. Unlike other Battle Royale great game, Warzone puts a stronger emphasis on vehicles and offers a unique in-game cash system that the players can buy upgrades and gadgets with enough cash to help them win the match. The player can open and close their parachute a limitless number of times while in the air. COD Warzone initially featured trios, with the option to disable squad filling. Subsequent updates included four-player squads and Solo BR modes, while Duos was added at the end of Modern Warfare Season 3.
In contrast to other games, character death in Battle Royale does not always result in player defeat. Instead they get a second chance, the mode employs a respawn system that players can use in a variety of ways. Players who are killed are taken to the "Gulag," where they fight another defeated player one-on-one with the same armament. The guns that the players are given are either incomplete or without attachments. The gulag is only accessible after a player's first death in a match. The victor of this fight is respawn back. Other respawn options are accessible through the in-game cash system.
Rebirth: Resurgence Mode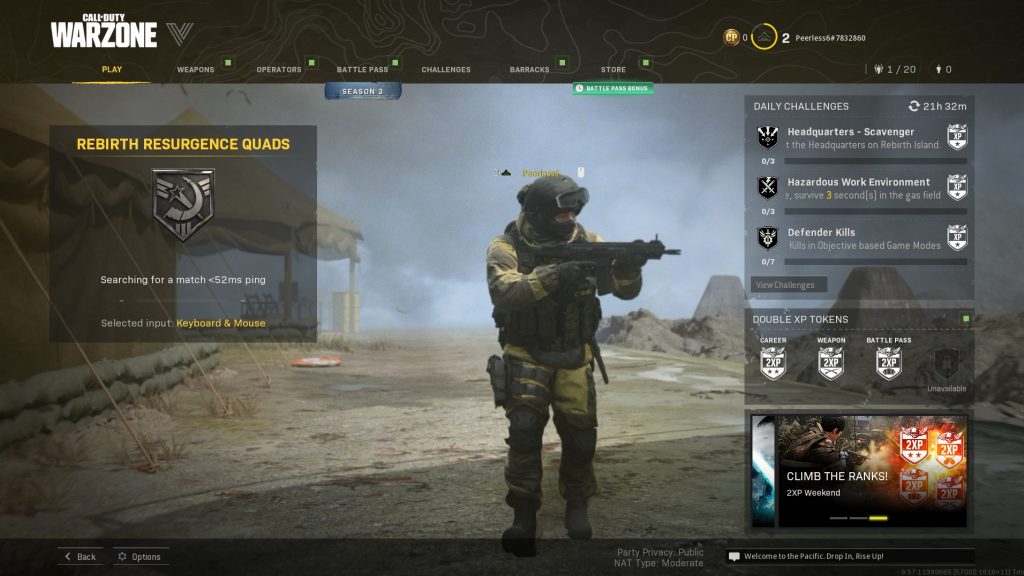 Rebirth Resurgence allows you to partake in fast-paced combat, you can use whatever rifle, perk, or piece of equipment you want. Here's how the Rebirth Resurgence mode works. Unlike the usual Battle Royale experience, Resurgence differs from what you're used to on Caldera. Rebirth Resurgence, features a smaller battlefield area, fewer players per lobby with a single match can include up to 40 players. , and a respawn mechanism that replaces the Gulag.
You can shorten the rebirth timer by killing enemies and opening supply chests. Floating in the air endlessly will not help you reduce the redeployment cooldown because the period begins only after you successfully land.
In Resurgence, there is no Gulag. Instead, as long as someone on your squadmate is still alive, you and your colleagues can revive after a set period of time. The respawn timer will be sped up by taking out and killing opponent players.
If you don't want to wait for the respawn timer, you can buy players back at the Buy Station and it's game over if you and your teammates die. Every new match begins with a Self-Revive. After the fourth circle is formed, the Resurgence Timer immediately stops, preventing players from respawning.
When you kill someone from an opposing team, a ping will appear on the minimap, indicating the position of the other enemies from that team. Only you and your teammates will see it. The ping will be removed if you use the Ghost perk.
During the round, a fire sale happens, lowering the prices of products available for purchase at the Buy Station. Self-Revives are always freely available.
Caldera Clash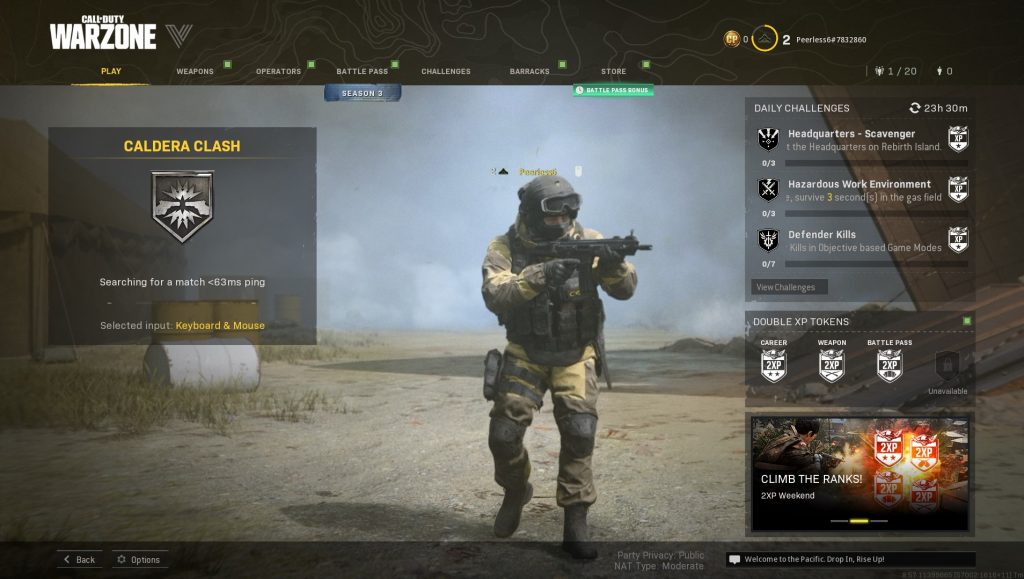 Since its release in February 2022, Caldera Clash has been one of the most popular modes. It is a mode in which players compete in a deathmatch to see who can get the most kills. It combines components from classic Battle Royale with parts from another mode, Plunder, and ties it all together with a 50v50 to produce an experience that the community loves.
Caldera Clash is a large-scale TDM-style that takes place on the Caldera map and features two teams.
For starters, Caldera Clash is an excellent for fast leveling up weapons. Players appreciated the noticeable boost from Caldera Clash gameplay, given how sluggish Vanguard weapon levels develop.
Caldera Clashed offered far more forgiving gameplay, especially compared to Warzone's regular battle royale format, was the second main factor that helped people actually love it. Caldera Clash gave casual gamers a new way to enjoy.
Since Caldera's introduction in December 2021, Caldera Clash has proven to be a welcome change of pace for those who have become tired of the Vanguard Royale and BR playlists. In general, this is one of the most popular mode for Call of Duty Warzone.
Caldera Iron Trials Quads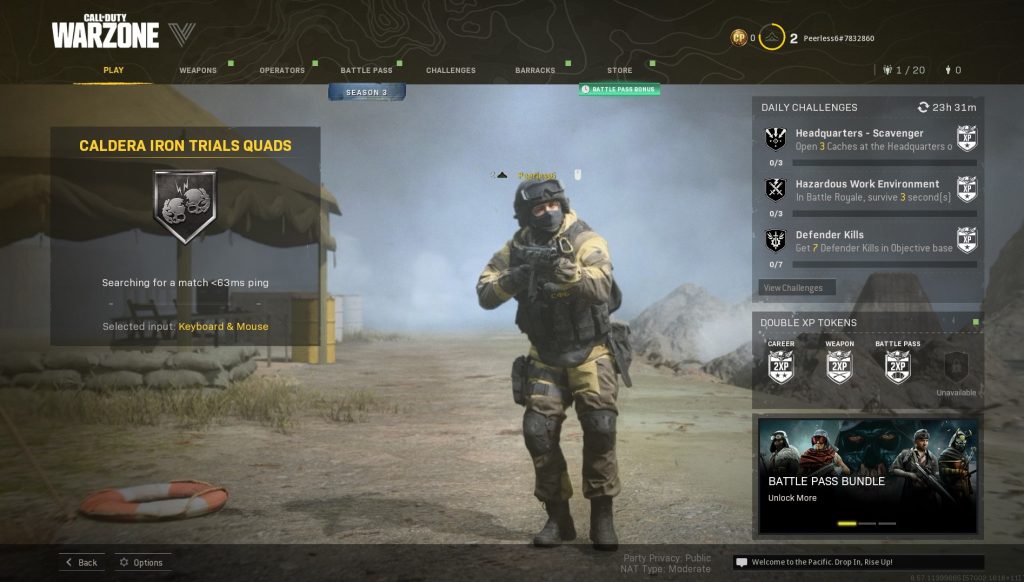 Caldera Iron Trials Quads is the game's "hard mode" for the most competitive players. With speedier circle closures, higher player health, equipment modifications, and more, this mode radically alters the atmosphere of Warzone.
Iron Trials is still a BR game featuring circle closures, looting, and unintentional journeys to the Gulag. The player's health is one of the most noticeable differences in Iron Trials. The base health of the players has increased from 100 to 250.
The health regen delay timeframe has been raised from five to seven seconds, while the regen per second rate has been reduced from 120 to 40. In this setting, players have a lot of health, but it doesn't replenish rapidly if they take damage in a fight.
Iron Trials matches are also lot faster. The duration of the match and the speed at which the circle collapses are changed, with round timings being reduced and the speed of the circle collapse being raised.
What is Call of Duty Warzone Battlepass?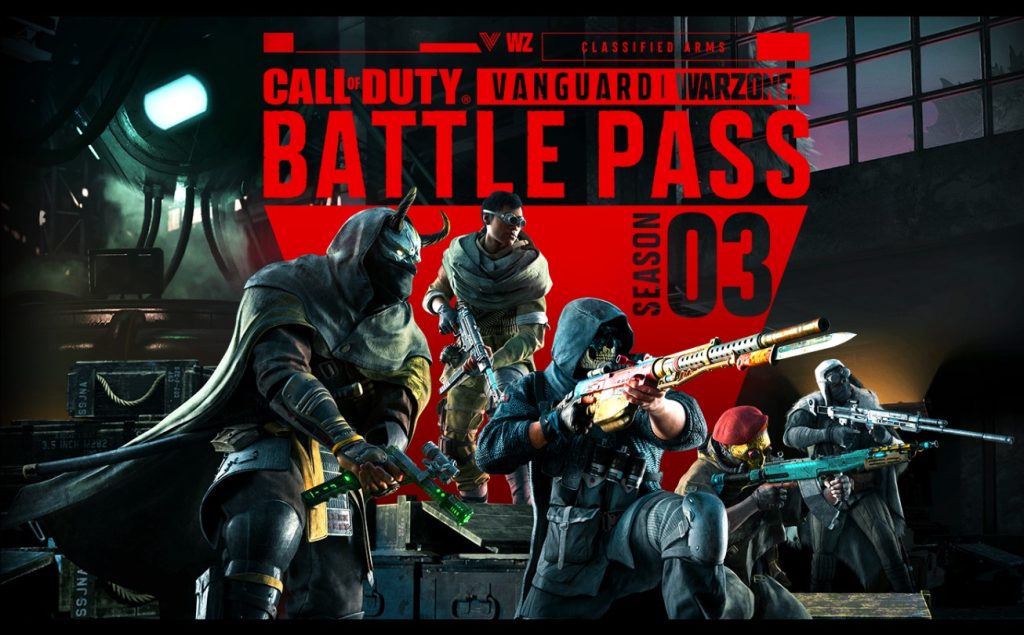 The Battle Pass is a tiered reward system that gives players stuff as they go through Warzone. In Season Three unlocks 100 Tiers of additional content, ranging from secret armaments and gear to expensive items.
When you upgrade to the complete Battle Pass, you gain access to all 100 Tiers as well as Tier 0, which has a collection of special items for players.
Players who wants customization can buy this Pass which can be bought for 1,000 COD Points or 2,400 COD Points (the Pass Bundles), which unlocks 20 Tiers automatically.
Call of Duty Warzone known issues and its solution
For the PC, COD Warzone is known for its technical hitches, the first thing to do if your having issues with Call of duty warzone is to check the listed minimum system requirements and recommended system requirements needed to play the COD Warzone. Your computer should at least meet the minimum system requirements for you to avoid any issues.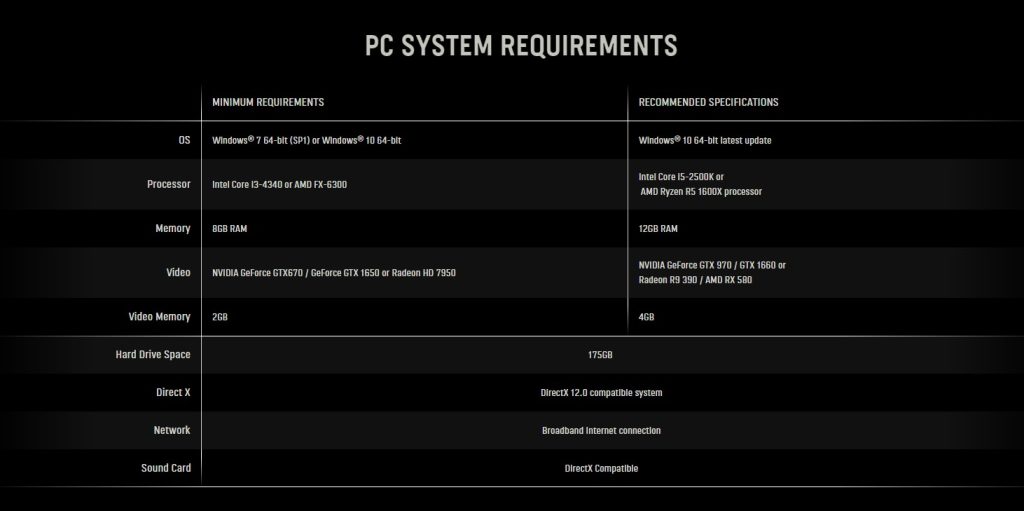 Minimum System Requirements
OS: Windows® 7 64-bit (SP1) or Windows® 10 64-bit
Processor: Intel Core i3-4340 or AMD FX-6300
Memory: 8GB RAM
Video: NVIDIA GeForce GTX670 / GeForce GTX 1650 or Radeon HD 7950
Video Memory: 2GB
Hard Drive Space: 175 GB
Direct X: DirectX 12.0 compatible system
Network: Broadband Internet connection
Sound Card: DirectX Compatible
Recommended System Requirements
OS: Windows® 10 64-bit latest update
Processor: Intel Core i5-2500K or​ AMD Ryzen R5 1600X processor
Memory: 12GB RAM
Video: NVIDIA GeForce GTX 970 / GTX 1660 or​ ​Radeon R9 390 / AMD RX 580
Video Memory: 4GB
Hard Drive Space: 175GB
Direct X: DirectX 12.0 compatible system
Network: Broadband Internet connection
Sound Card: DirectX Compatible
Issue #1 Game Crashes
One of the most common technical hitches that players will experienced is Call of Duty keeps crashing during in-game or in the game's main menu. To resolve this issue follow the steps below.
Update graphics card driver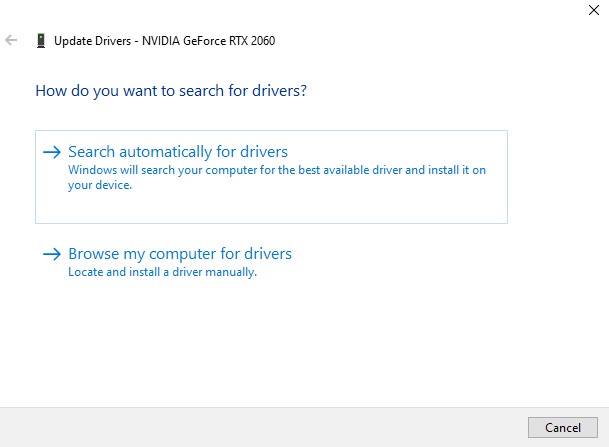 It's very likely that game crashes are caused by out-of-date graphics card drivers. Make sure your graphics card is up to date, as this will bring many performance and bug improvements that will aid in the resolution of The Planet Crafter game crashing issues.
Step 1: Simply type Device Manager in the search bar on your desktop and then click the Device Manager icon that appears in the results. This will open the device manager.
Step 2: Click the Display adapters icon. The list of display adapters will be expanded.
Step 3: Right-click the dedicated graphics card you are using to play and then select Update driver. This will allow you to update your driver.
Step 4: Choose Search automatically for drivers. This will search online for any new drivers and install it on your computer.
Scan and Repair COD Warzone files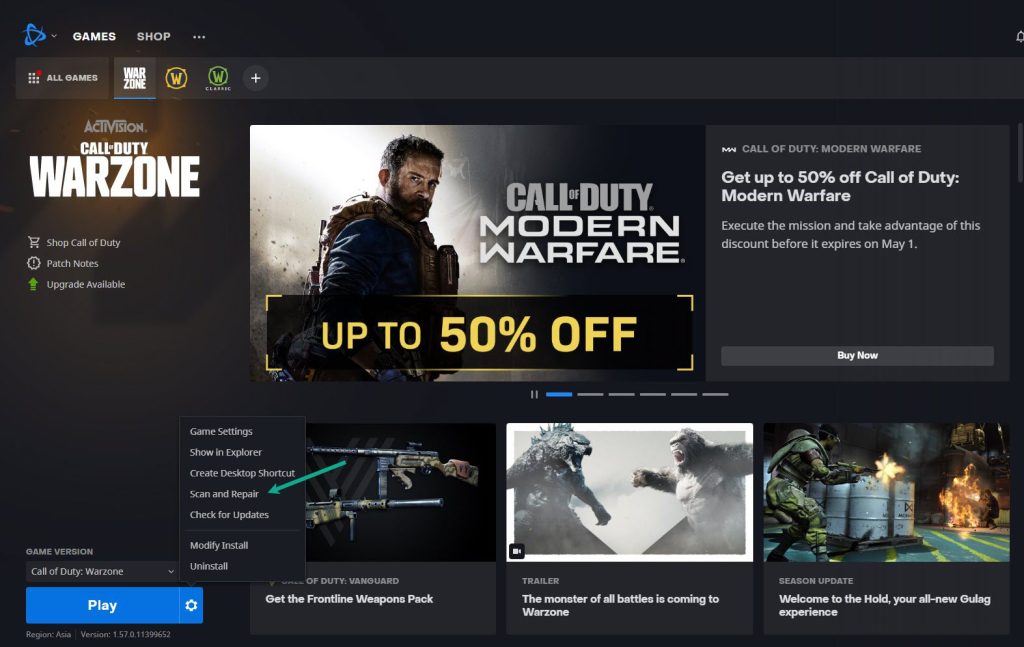 A corrupted COD Warzone folder or missing file are two possible causes of the crashing issue. To repair this, you'll need to use the Battle net client to scan and repair Call of Duty Warzone. If any file issues are identified as corrupt, the client will download or replace the files automatically.
Step 1: Open Battle.net client.
Step 2: Find the COD Warzone icon.
Step 3: Select Options.
Step 4: Select Scan and Repair.
Step 5: Click Start Scan.
Disable Antivirus software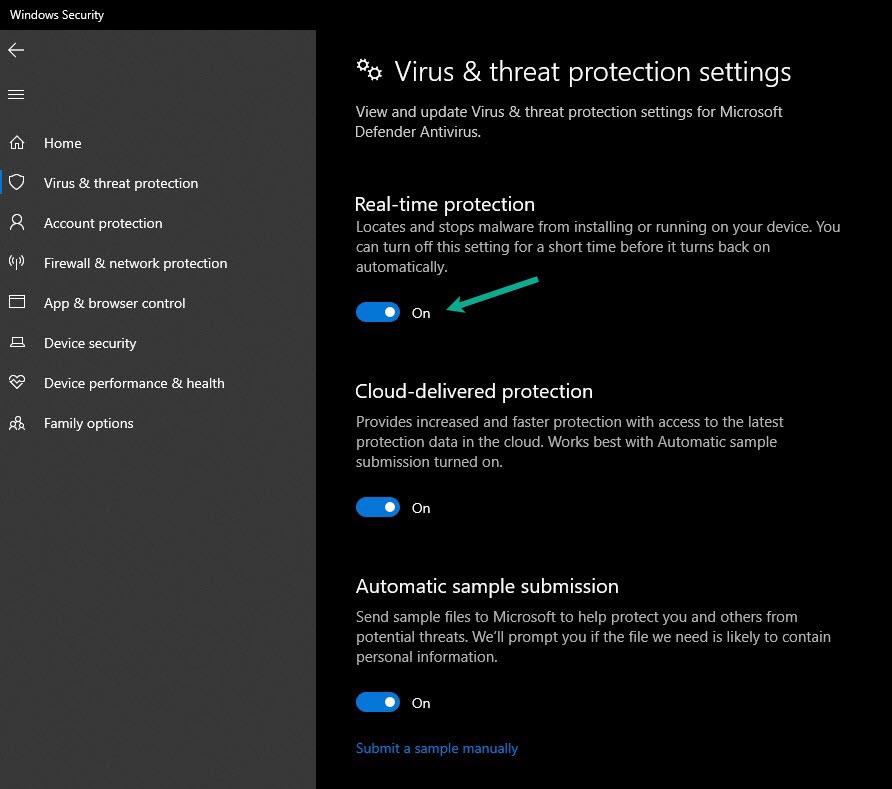 If your antivirus program is constantly checking the Call of Duty Warzone files, it may cause crashes. You can see if this is the problem by temporarily turning off your computer's antivirus program and then play Call of Duty Warzone. If it will not crash while the antivirus program is disable, you'll need to add it to the antivirus software's exemption list to resolve the crashing issue. Remember to turn back on your antivirus.
Step 1: Press Windows Start menu key.
Step 2: Click Settings.
Step 3: Click update & security.
Step 4: Click Windows Security.
Step 5: Click Virus & Threat protection.
Step 6: Click Manage settings.
Step 7: Turn off real-time protection.
Adding COD Warzone to the antivirus exclusion list
Step 1: Click the Start Menu button.
Step 2: Click Settings.
Step 3: Click Update & Security.
Step 4: Click Window Security.
Step 5: Click Virus & threat protection.
Step 6: Click Manage settings.
Step 7: Click Add or remove exclusions.
Step 8: Click Add an exclusion.
Step 9: Click Folder.
Step 10: Locate and select the COD Warzone folder.
Issue #2 High CPU usage
Disable Background programs
If you have a lot of background programs active while playing COD Warzone, you may experience high CPU usage. This will typically consume all of your RAM, GPU, and CPU resource, leaving fewer resource for COD Warzone. To fix this issue, you should allocate as many resource as possible.
Step 1: Right click on the Start button. This can be found on the left pane of the screen.
Step 2: Select Task Manager. This will open Task Manager.
Step 3: On the pop up window, Click processes tab. This will allow you to show the running program.
Step 4: Right-click on the running program then select end task. This will allow you to close unused program.
Disable Overlay
Overlay programs are helpful, but they operate in the background and use system resources which will make you have high CPU usage. Disable overlay software and Xbox bar to avoid High CPU usage.
Disable NVIDIA GeForce Experience overlay
Step 1: Open NVIDIA GeForce Experience.
Step 2: Click Settings or the gear icon.
Step 3: Turn off In-game overlay.
Disable Xbox bar
Step 1: Click the Start button.
Step 2: Click Settings.
Step 3: Click Gaming.
Step 4: Turn off the switch for Xbox Bar
Issue #3 Call Of Duty Warzone Dev Error 5761, Dev error 5759 and Dev error 6164
One of the most frequent DirectX issues that PC gamers experience is Dev error 5761, Dev error 5759 and Dev error 6164 which can occur in Call Of Duty Warzone. As a result, other platforms such as PlayStation (PS4|PS5) and Xbox (One | Series X|S) do not have this problem.
Update Windows system
You encounter these issues with COD Warzone if your Windows OS is not up to date. The new updates will contain significant performance improvements as well as bug fixes such as Dev error 5761, Dev error 5759 and Dev error 6164. Check for new Windows updates and install them if they are available.
Step 1: Right click the Start button.
Step 2: Select Settings. This will open Windows settings.
Step 3: Select Windows Update found on the bottom left menu of the new windows that appears which will take you to the Windows Update section.
Step 4: Select Check for updates.
Frequently Asked Questions
What exactly is Warzone?

Warzone is Call of Duty's huge battle arena, available for free to all players across all platforms.

Is the Battle Pass required to play Warzone?

No. The Battle Pass is an add-on to your Warzone experience that you can purchase.

Is it possible to purchase a Battle Pass from a previous season?

No. A Battle Pass for a single season is only valid for that season.

Is PlayStation Plus a requirement to play on PlayStation 4 or PlayStation 5?

No.

Does Warzone offer cross-platform support?

Yes. Warzone requires players to log into an Activision/Call of Duty account in order to participate in crossplay. If you don't already have an Activision/Call of Duty account, you can sign up for one here or in the game when you first connect online.