Many Call Of Duty Warzone and Modern Warfare players are experiencing game crashes for a variety of reason. In today's troubleshooting guide, we'll address one of the common but annoying bug in the COD Warzone known simply as Fatal Error Unknown Function error code. The full error reads:  
Fatal Error. Unknown function. To contact customer service support, go to http://support.activision.com/modernwarfare
If your Call Of Duty game is crashing because of this error, learn what are the solutions that you can try to fix it below.
How to fix COD Warzone Fatal Error?
If you can't access the Call Of Duty Warzone game because it keeps crashing and showing the Fatal Error Unknown Function error code, there's a set of troubleshooting steps that you can do to identify where the bug lies.
The Warzone Fatal Error has been around and it usually goes away on its own, especially after an update so it can be a game coding issue.
For some players, Fatal Error in both the Call Of Duty Warzone or Modern Warfare can be an indication of damaged game files, outdated graphics drivers, corrupted Battle.net cache, or even a connection issue.
For a few others who has COD Warzone or Modern Warfare fatal error randomly, it can also be a sign that their PC may have issues running the game because of an incompatible DirectX version.
Check out the solutions that you can try below to fix this bug.
Fix #1: Restart the game.
Before you do any advanced troubleshooting, make sure to check if the Fatal Error Unknown Function error will go away if you refresh the game. To do this, make sure that you close all game processes including the processes for the the Blizzard's Battle.net launcher with the Task Manager.
Fix #2: Repair the game files.
In case the bug is being caused by damaged game files, you can use the Scan and Repair tool in the Battle.net launcher. Many players who encountered the fatal error in both Call Of Duty Modern Warfare and Warzone fixed it by following these steps: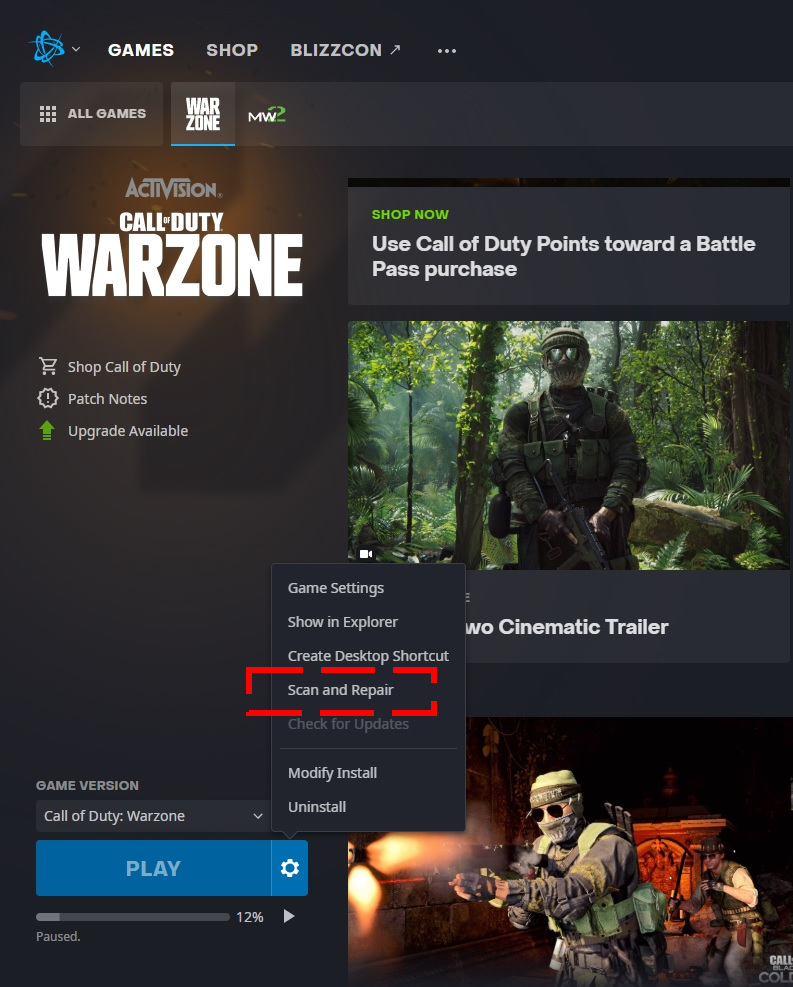 Open the Blizzard Battle.net desktop app on your PC.
Find the COD Modern Warfare or Warzone icon and click it.
Click on OPTIONS (middle of the screen, COG/GEAR icon).
Click on Scan and Repair.
Click Begin Scan.
Wait for the repair to finish.
Fix #3: Refresh the Battle.net cache.
The other thing that you can do with your game launcher is to ensure that its cache folder is cleared. This can work if the game crashes randomly, or performs poorly before eventually crashing with the same error.
Follow these steps to clear your Battle.net cache folder:
While the Blizzard Battle.net app is running open the Task Manager by pressing Ctrl + Shift + Esc .
Go to the Processes tab.
Locate the Battle.net Update agent or agent.exe and click End Process.
Press Windows key + R to open the Run dialogue box.
Type in "%ProgramData%" into the Run field and press Enter.
Find the Blizzard Entertainment folder and right click on it.
Select Delete.
Once you've deleted the Blizzard Entertainment folder, open the Battle.net app again and try to check if you're still experiencing game crashes.
Fix #4: Check for graphics driver updates.
Having the latest graphics drivers is very important to avoid issues when gaming. If your PC runs old graphics drivers, they may not work properly or encounter bugs when rendering games. Make sure that you install the latest drivers before you launch Warzone again.
You can either manually check and install drivers, or let automated software do the job for you.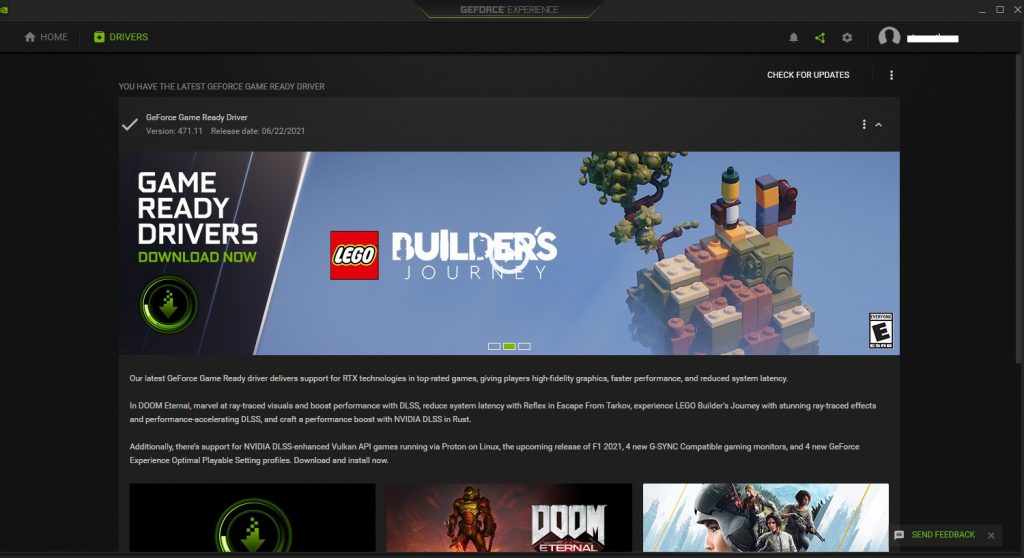 If you want to manually check for updates, here's how:
Right click the Start button located at the bottom left of the screen.
Select Device Manager. You can also access Device Manager by accessing the Control Panel.
Select Display Adapters.
Then right click the adapter found under the Display Adapters category.
Select Update Driver. Wait for a few minutes to complete the process. Once completed, the performance when you play the games on your Windows PC should also improve.
Alternatively, you can use the correct link below to update your own graphics card driver:
Fix #5: Use DirectX 11.
If your PC is using DirectX 12 when playing Modern Warfare or Warzone, you can force it to use the older but more stable DirectX 11 instead. Here's what you need to do:
Open the Battle.net app.
Open the CoD Warzone and navigate to Options > Game settings.
Check Additional Command Line Arguments and type -d3d11.
Click Done and restart the game.
OTHER INTERESTING ARTICLES:
Visit our TheDroidGuy Youtube Channel for more troubleshooting videos and tutorials.