Are you experiencing crashes when playing Call of Duty Warzone Season 5 on your PS4? In this guide, we'll show you the solutions that should help in dealing with random and persistent crashes.
How to fix COD Warzone Season 5 crashes on PS4?
If Call of Duty Warzone keeps crashing on your PS4, these are the solutions that you should try to fix the bug:
Fix #1: Restart the game.
Have you tried this simple yet sometimes effective way? Restraining your Warzone game may work if you've been running it for a long time at this point. At times, bugs and errors may occurs in the PS4 that's been playing for a long stretch of time.
In order to force close Warzone, follow these steps:
While Call of Duty Warzone is running, go to your Home screen by pressing the PS button on the controller.
Highlight the Warzone game icon but do not select it.
On your controller, press the OPTIONS button.
Select Close Application option.
Press OK to confirm.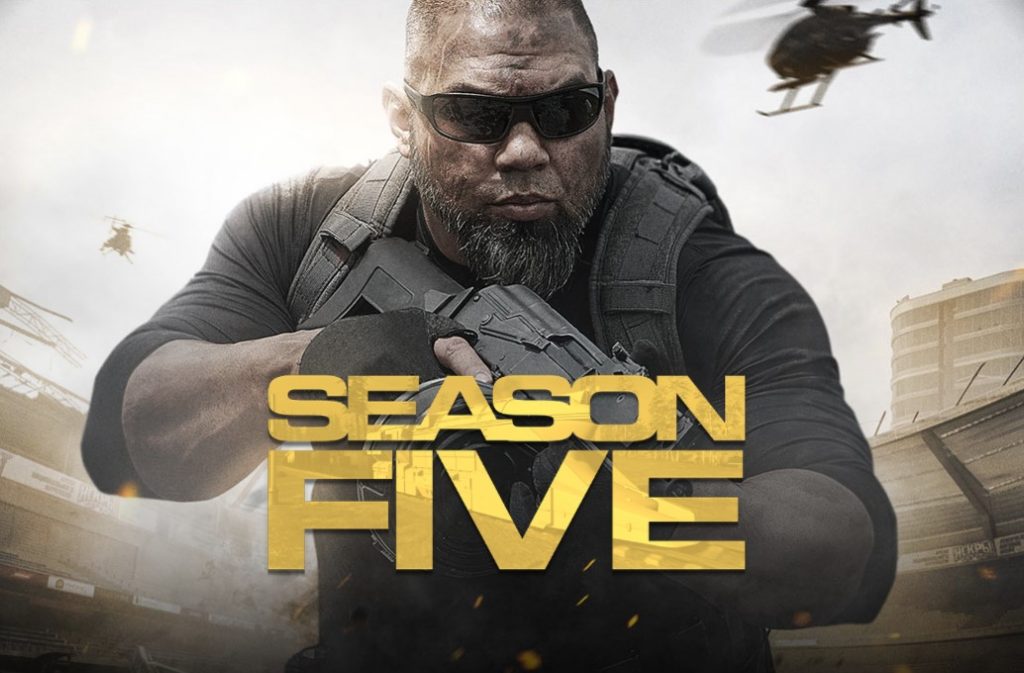 Fix #2: Refresh the PS4 system cache.
If a quick game restart did not help, your next move is to clear the system cache of your console. To do that, you need to shut down the PS4 and unplug it from the power outlet for about 30 seconds. This should be enough time to clear the console's memory.
Once the 30 seconds has lapsed, turn on the PS4 again and launch Warzone to check.
Fix #3: Check for PS4 firmware update.
Keeping your PS4 software updated is important as some of the updates include new drivers and patches for known bugs. By default, your PS4 should check for updates automatically but you can always manually check and trigger the download anytime. Here's how to do that:
Go to the PS4 Home screen.
Select Settings.
Go to System Software Update.
Sometimes, software downloads including updates may get stuck. You can check if there's an on-going download that's not working by doing these steps:
Go to the PS4 Home screen.
Select Notifications.
Highlight the update file and press the OPTIONS button.
Select Delete.
Fix #4: Ensure your PS4 is not overheating.
If your PS4 is overheating, the system will not work properly and may lead to apps and games to crash. Some of the signs of an overheating PS4 are random shut downs, general poor performance, and crashes.
To prevent your console from overheating, make sure that it's located in a well ventilated area or open space that allows air to go around the sides. There's no need to dedicate a fan to cool it off. Your PS4 is designed to work normally in room temperature but if you can place it in a colder environment, that can work as well.
If it's been awhile since the console has been cleaned and you think that there's too much dust that accumulated inside, consider opening the console up to remove the dust.
Fix #5: Delete saved game data.
The other possible reason for game crashes on the PS4 is corrupted saved game data. If you haven't fixed your Warzone crashing issue at this time, consider deleting the saved game data.
Keep in mind that this procedure will permanently delete your game progress and other game data. You can create a saved game data backup ahead to time to prevent losing them.
Now, to delete your saved game data, follow these steps:
Go to your PS4 Home screen.
Open the Settings menu at the top of the dashboard.
Select Storage > System Storage.
Select Saved Data.
Choose a game to access the game's saved data.
Press the Options button and select Delete.
Choose the saved data files to delete, then select Delete.
Fix #6: Check the PS4 database.
If you have other games crashing aside from Call Of Duty Warzone, it's possible that the reason for the problem is the database. You can try to refresh the database in order to make the system run faster and to eliminate possible bugs that causes apps and games to crash.
Turn off the PS4 by pressing and holding the Power button for about 3 seconds. The LED light on the console will blink before the PlayStation 4 shuts down.
Once the console has powered down, press and hold the Power button in front again.
Make sure to hold the Power button for about 7 seconds until you hear two beeps–the first beep should occur after you press the button and second after 7 seconds.
After the second beep, release the Power button.
Once you're in Safe mode, connect the PS4 Dualshock 4 controller with the USB cable and press the PS button on the controller.
Select Option 5 [Rebuild Database].
Press the X button to start the rebuild.
Wait for the process to finish.
Fix #7: Delete and reinstall.
Consider reinstalling COD Warzone Season 5 if you continue to experience crashes. This should help if the cause of the problem lies with the software, or if there's a coding glitch that does not work with your console's software.
OTHER INTERESTING ARTICLES:
Visit our TheDroidGuy Youtube Channel for more troubleshooting videos and tutorials.