The Warzone Season 5 has finally arrived! While Season 5 brings new contents such as perks, guns, and a modified Verdansk map, some players are reporting trouble such as lag and crashes. In this troubleshooting article, we'll show you the ways to fix crashes on COD Warzone Season 5.
How to fix COD Warzone Season 5 crashes?
If you're experiencing crashes in the new Call Of Duty Warzone Season 5, these are the solutions that you can try: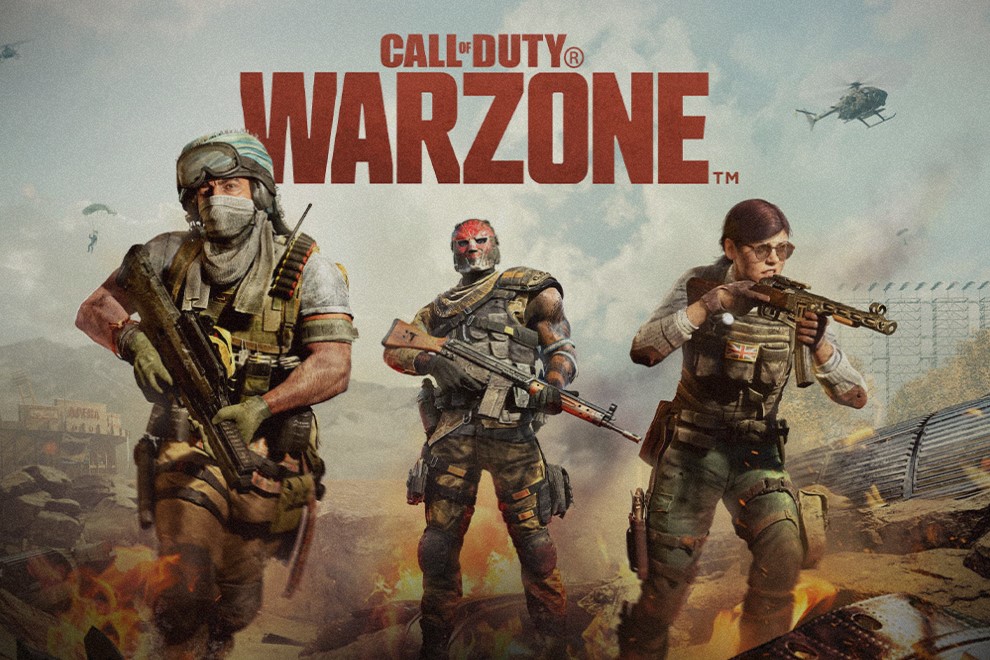 Fix #1: Check for updates.
Updating the game and the Blizzard Battle.net game launcher is one of the basic things to do to keep bugs away. Updates not just contain patches for known problems but also cosmetic and other under-the-hood changes of course so you should grab them as soon as they become available.
Fix #2: Restart the Blizzard launcher.
If COD Warzone keeps crashing after an update, the next thing that you want to do is to restart the launcher. Open the Task Manager (CTRL+SHIFT+ESC) and close both the game and everything that belongs to Blizzard, which includes the Battle.net launcher.
Fix #3: Reboot your PC.
Fix #3: Check if the PC supports the game.
If you are new to COD Warzone Season 5, or if you just installed the game, make sure to check if it can run it. The game may be blocked from launching successfully by the system as the hardware is not sufficient. You have to ensure that your PC has met the minimum system requirements of the game.
CPU: Intel Core i3-4340 or AMD FX-6300
RAM: 8 GB
OS: Windows 7 64-Bit (SP1) or Windows 10 64-Bit (1709 or later)
VIDEO CARD: NVIDIA GeForce GTX 670 / NVIDIA GeForce GTX 1650 or AMD Radeon HD 7950
DEDICATED VIDEO RAM: 2048 MB
If you're planning to have better performance when gaming, we highly recommend that you get a more powerful PC than the one above.
Your PC must achieve the recommended system requirements for Warzone in order to minimize chances of slow performance issues. Check out these recommended specs:
CPU: Intel Core i5-2500K or AMD Ryzen R5 1600X Processor
RAM: 12 GB
OS: Windows 10 64 Bit (latest Service Pack)
VIDEO CARD: Nvidia GeForce GTX 970 4GB / GTX 1660 6GB or AMD Radeon R9 390 / AMD RX 580
DEDICATED VIDEO RAM: 4096 MB
Fix 4: Close other third party apps.
Sometimes, other applications may cause a problem with other programs. If your PC meets the system requirements of COD Warzone, or even exceeds them, but the crashes continue, the next good thing that you can do is to check whether or not a third party app is behind the issue. Although this situation is not common, some people may experience crashing issues if a particular program is running when Warzone is playing.
Make sure to close everything, including your web browsers and see if that will fix the crashes. Then, try to load each of the programs that you normally open when playing and see which of them will trigger a crash.
Keep in mind that some antivirus and security software may also cause a similar situation. If you have an antivirus other than Windows Defender enabled, consider closing it temporarily to check for the problem.
Fix #5: Install graphics drivers.
Some game bugs may happen if your graphics drivers are old. Drivers are like mini-OS of a hardware component and if they're outdated, they may come into conflict with Windows Operating System. Running old drivers is one of the main reasons why some games fail to launch, or keep crashing in the middle of gameplay.
Fix #6: Repair Warzone game files.
One other possible reason why your Warzone game crashes is corrupted game files. To check if that's the case, you can use the Battle.net's Scan and Repair tool to refresh the game data. Here's how:
Open Battle.net.
Select Call of Duty: MW game.
In the middle of the screen, click on the gear icon to access Options.
Select Scan and Repair.
Click Begin Scan.
Fix #7: Stop overclocking.
Many gamers who overclock their CPU, GPU or both may sometimes encounter crashing issues with games. If you overclocked any of your hardware component, try to see if you can revert it back to its normal clock speed to fix the issue.
Fix #8: Delete and reinstall.
If COD Warzone continues to crash after doing everything in this guide, there must be something wrong with the installed copy of the game. Consider deleting and reinstalling the game to see if that will fix the problem.
OTHER INTERESTING ARTICLES:
Visit our TheDroidGuy Youtube Channel for more troubleshooting videos and tutorials.