Many Call Of Duty Warzone 2.0 gamers are reporting that their game keeps on crashing on their PS4 console. While the causes for this type of problem can vary, majority of cases are fixed by simply restarting the console.
Warzone 2.0 is a new game and it definitely has teething problems at this time. However, if your problem appears to be happening more often than normal, you can troubleshoot it to see to fix it. We'll show you how to do that below.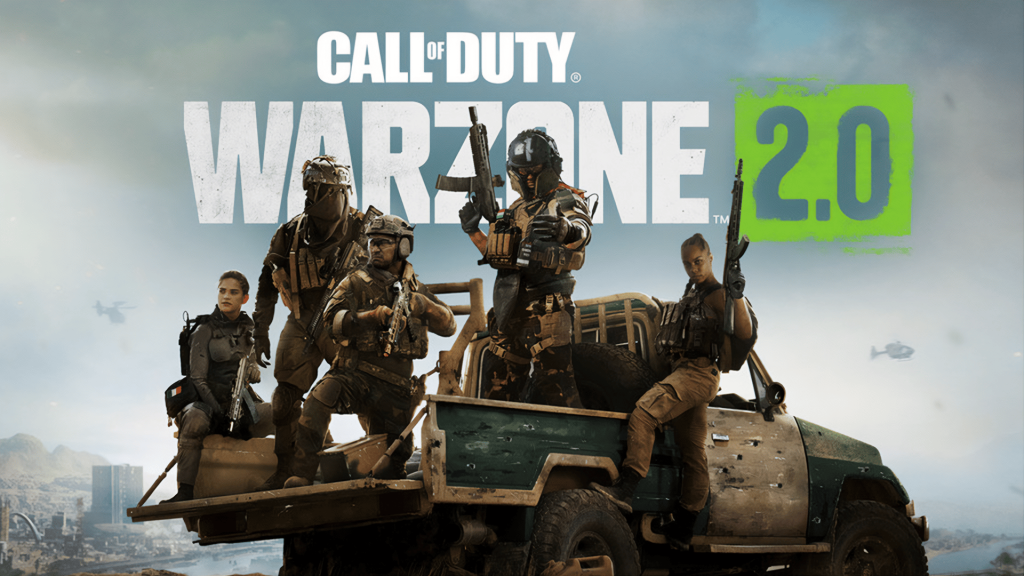 Reasons why Call Of Duty Warzone 2.0 keeps on crashing or freezing on your PS4
There can be a number of possible reasons why Warzone 2.0 keeps crashing on your PS4. You'll need to pinpoint the real reason for your case by eliminating the factors.
Random Call Of Duty Warzone 2.0 game bug.
If you're getting the PS4 CE-34878-0 error, it's possible that the issue is caused by a temporary bug that can occur randomly. Try restarting your PS4 to fix the issue. This is usually an effective solution for this particular error.
If Warzone 2.0 continues to crash or freeze after you have rebooted the console, the problem is most likely caused by something else.
PS4 firmware is outdated.
Game crashing or freezing issue can occur if the game you're playing loses sync with the console firmware. This usually happens if the system needs an update. To lessen the chances of your games crashing, make sure that you keep your PS4 updated all the time.
Dirty or damaged disc.
If you the physical version of the game, make sure that you wipe the disc with a clean, soft cloth to remove dust, fingerprint, or dirt that may block the system from getting needed data.
While your PS4 can tolerate scratches on discs, you want to avoid them as much as possible. If the disc has a lot of scratches, the optical reader on your console may not be able to read or load the game.
A cracked disc is the worst thing that can happen to your game. You must absolutely avoid damaging the disc as even a small crack can render the disc totally unreadable. If you noticed that the disc has a crack, try playing it on another PS4. If the second console also fails to load the game, or if the game loads but eventually crashes, the problem must be with the disc.
In this situation, you'll need to replace the disc. Alternatively, you can get a digital version of the game to avoid repeating the situation.
PS4 is overheating.
A less understood yet one of the common causes of game crashing issues on PS4 is overheating. By design, your console will shut down if its internal temperature is high. THis is to protect internal parts from being damaged.
Overheating is typically caused by poor or no ventilation.
Corrupted game data.
Sometimes, a corrupted game data will prevent the game from loading. In other cases, a game may work for some time before it eventually freezes or crashes. Try deleting your game data if nothing has helped so far.
How to fix Call Of Duty Warzone 2.0 crashing issue on PS4
Below are the solutions that you can try to fix Call Of Duty Warzone 2.0 crashing issue on your PS4.
Reboot the PS4.

Restarting the console may fix the problem if the game only crashes sparingly, or if you're getting either of these errors sometimes: "CE-34878-0" or "An error has occurred with an application or system software."
Reboot the console by doing it on your controller first. Alternatively, you can try pressing and holding the Power button in front to restart the system. 
If it doesn't respond, unplug it from the wall outlet or power strip and wait for about 1 minute before turning it back on.

Update PS4 firmware.

Random game crashes may happen on your PS4 if the firmware is not up-to-date. Make sure to check for new system updates with these steps:
-Open the Settings menu by pressing the Home button in the center of the controller.
-Scroll up and select Settings.
-Select System Software Update.

Check the game disc.

As mentioned above, using a damaged or dirty game disc can lead to problems. Make sure that you only insert a clean game disc. 
The proper way to wipe the non-label part of the disc is to start from the middle going outwards. 
To confirm if you have a game disc problem, try playing with it using another PS4.

Check for overheating.

Overheating can cause the PS4 to crash randomly. Make sure that you place your PS4 in a cool place with a lot of ventilation. 
If you noticed that the console has become too hot and causing the system to crash, turn it off for about 1 hour before using again. 
If overheating happens frequently, even when it's well-ventilated, bad hardware may be to blame. You should contact Sony to have the console repaired.

Clear the system cache.

A corrupted system cache can interfere with the system and games. To refresh this cache, follow the steps below:
-Turn off your PlayStation 4. Do not enter Rest Mode.
-Once the indicator light on top of your PS4 is off and has stopped blinking, unplug the power cord from the back of your console.
-Wait at least 30 seconds.
-Plug the power cord back into your PS4 and turn it on.

Deleting saved game data.

The other possible reason for game crashes on the PS4 is corrupted saved game data. If you haven't fixed your Warzone 2.0 crashing issue at this time, consider deleting the saved game data.
Keep in mind that this procedure will permanently delete your game progress and other game data. You can create a saved game data backup ahead to time to prevent losing them.
Now, to delete your saved game data, follow these steps:
-Open the Settings menu at the top of the dashboard.
-Select Storage, then select System Storage.
-Select Saved Data.
-Choose a game to access the game's saved data.
-Press the Options button and select Delete.
-Choose the saved data files to delete, then select Delete.
What to do if Warzone is still crashing on your PS4?
If none of the solutions above has helped, there might be a problem with your PS4 console. This means that there's a deeper reason why the game keeps on crashing. It's likely a hardware fault so the best thing that you can do is to get help from professionals. Contact PlayStation support to get help.
Suggested readings:
Get help from us.
Having Issues with your phone? Feel free to contact us using this form. We'll try to help. We also create videos for those wanting to follow visual instructions. Visit our TheDroidGuy Youtube Channel for troubleshooting.