Although not as common as other error codes, the Warzone Dev Error 6080 can be very frustrating for those who have no idea regarding its causes and solutions. If you are experiencing dev error 6080 right now, check out the solutions we've compiled for you in this guide.
How to fix Call of Duty Warzone Dev Error 6080?
The Call of Duty Warzone Dev Error 6080 is usually a sign that there's a problem with your computer's graphics card, graphics settings, or Windows OS. It usually comes up when loading Warzone but some players have reported experiencing it only when the game has already loaded and in the middle of a match.
These are the solutions that you can try to fix Warzone dev error 6080: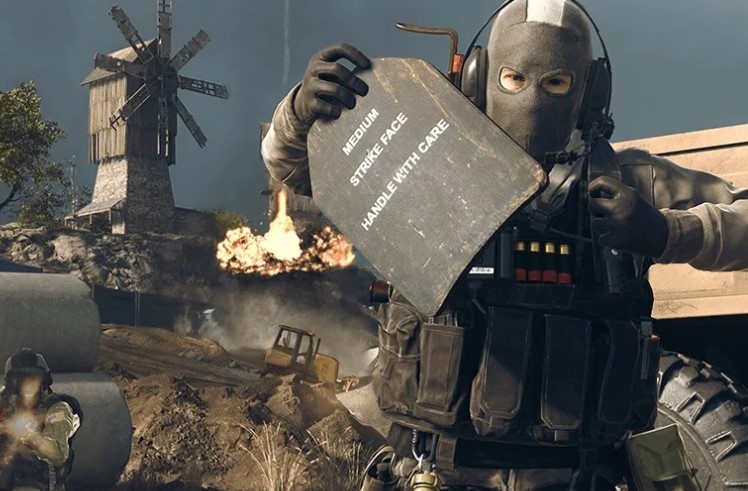 Fix #1: Reboot your PC.
Most cases of Dev error (deviation error) in Call of Duty Modern Warfare and Warzone are temporary and minor. Many people fix dev errors all the time by doing simple things such as updating their software and rebooting the system. If you haven't refreshed your system yet, now is the best time to do it. Close Warzone and the Battle.net launcher, then restart your PC. Afterwards, launch the game again and see if the Warzone dev error 6080 has disappeared.
Fix #2: Update the GPU drivers.
If a quick reboot did not fix the Warzone dev error 6080, the next good thing that you must do is to ensure that your PC is running the latest graphics drivers. This is an important task that any PC gamer must do whether there's an issue or not. Drivers are like mini-OS of a hardware component and just like a regular operating system, they need to be updated from time to time in order to work properly.
You have two options to update your graphics drivers. One is by doing the easy route by utilizing the software that comes with your graphics card such as the NVIDIA GeForce Experience.
Alternatively, you can manually check if your graphics drivers are updated using the Device Manager. Here's how to do that:
Press and hold the Windows key + R keys to open the Run dialog box.
Type in "devmgmt.msc".
Click OK.
When in Device Manager, expand the Display adapters.
Find your device and right click on it.
Select Update driver > Search automatically for drivers.
Fix #3: Check for Windows updates.
Another important way to keep the software environment of your PC in top shape is by updating Windows Operating System regularly. Make sure to check if there's an OS update you are yet to install at this time by going to Windows Settings>Update & Security>Windows Update.
Fix #4: Force Warzone to run with DirectX 11.
Some gamers discovered that Call of Duty Modern Warfare and Warzone runs better with DirectX 11 than with DirectX 12. So, if Warzone dev error 6080 continues at this point, the next solution that you should try is to change the DirectX version for Warzone. Here's what you need to do:
Open the Blizzard Battle.net client.
Select COD Modern Warfare > Options.
Select Additional Command Line Arguments and type "-d3d11" in the command line.
After changing the DirectX version, run the game again and see if the error code is now gone.
Fix #5: Don't overclock.
For others, their Warzone dev error can be due to an issue with their overclocked graphics card. You can find out if that's the case for you by reverting your GPU clock speed to normal.
This suggestion obviously applies to those who are running an overclocked system. If you don't know what overclocking is, or if your rig is not overclocked at all, then simply skip this solution.
Fix #6: Tune down the graphics settings.
Some players resolve Call of Duty Modern Warfare and Warzone dev error 6080 by tuning down their graphics settings a bit. This is highly recommended especially if your PC is showing signs of poor performance during gameplay as well as other types of errors. The general idea is to lessen the resource demand of the game by tweaking the graphics settings such as texture. You can also use a lower FPS number of 60.
Fix #7: Repair the game files with Scan and Repair.
To ensure that your COD Warzone game files are in good shape, you can run the Scan and Repair option in the Battle.net launcher. This may help you fix the Warzone dev error 6080 issue if it's being caused by corrupted game files. Here's how:
Open the Battle.net (Blizzard application).
Select the Call of Duty: BOCW game in the left panel (Below PARTNER GAMES).
Click on OPTIONS (middle of the screen, COG/GEAR icon).
Click on Scan and Repair.
Click on Begin Scan.
Launch the game again and check if Warzone dev error 6080 returns.
Fix #8: Delete and reinstall.
The final fix that you can try for Warzone dev error 6080 is to delete and reinstall the game. You only need to do this if you've already exhausted every solution in this guide. Warzone Dev error 6080 can be a sign that the game needs to be deleted and added again. 
OTHER INTERESTING ARTICLES:
Visit our TheDroidGuy Youtube Channel for more troubleshooting videos and tutorials.