We have been getting reports from  some players about an issue in Warzone preventing them from playing online. In today's troubleshooting article, we will show you how to fix Call Of Duty Warzone connection failed error on the PS4. If you are experiencing this problem and you have no idea how to fix it,  make sure to check the solutions below.
How To Fix COD Warzone "Connection Failed" on PS4?
Call Of Duty Warzone connection failed error can be caused by a number of factors. Because there are several possible reasons for this problem there are a number of troubleshooting steps or solutions that you can try. Check out the solutions in this guide below.
Fix #1: Restart your Call Of Duty Warzone game.
The first solution that you want to try is to ensure that you restart your Call Of Duty Warzone game. Sometimes, this obvious and simple troubleshooting step is skipped by many players. Make sure that you refresh the game before heading to the two other troubleshooting steps below.
In the event that the game has crashed or become frozen, simply take out the disc from the system ( if you have a physical disc of call of duty Modern Warfare).
Fix #2: Reboot your PS4.
Another simple solution that you can try is to refresh your PS4. This is an alternative step that you can do if restarting the game won't help. To do that, you want to clear the PS4 cache. Sometimes, this cache may become corrupted after an update or when there is a problem with your PS4 database.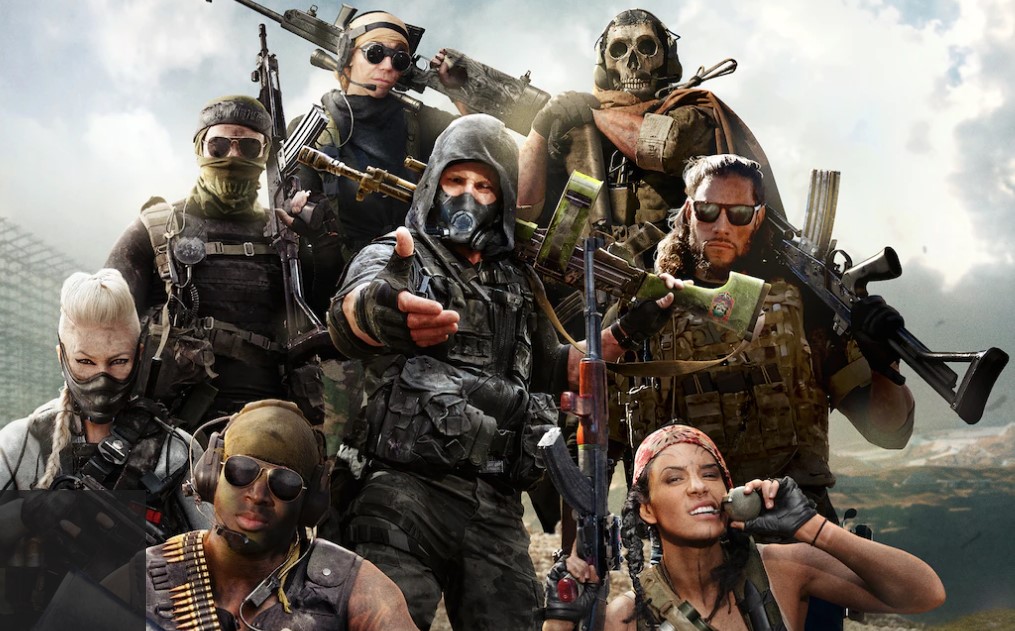 To refresh the PS4 cache, follow these steps:
Turn off the PS4 normally.
Then, unplug the cable from the power source.
Wait for 30 seconds.
Turn the PS4 back on.
Once the PS4 has been restarted, launch the Call Of Duty Warzone game again and see if the problem returns.
Fix #3: Check the server status.
If restarting the game or the device did not help, the next good thing that you can do is to ensure that the cause of the problem is not from the server side of things. Sometimes, game servers may go down due to high traffic, outage or maintenance.
You can visit the official playstation network website to see if there is an ongoing PSN server outage or maintenance. 
Alternatively, you can visit the official Activision page or you can follow their social media pages for any real-time updates and news.
Fix #4: Switch from wireless to wired.
If you're using wi-fi, it's possible that the cause of the problem is due to wireless connection signal. Wi-fi is less reliable than wired connection so if possible consider using an Ethernet from your PS4 to your router. Sometimes connection failed error can be caused by my wi-fi signal dropping randomly. If you cannot connect your PS4 directly to the router, move the PS4 console near the router.
Connection failed error message can be an indication that the connection failed between your PS4 and your network device such as a router. This can happen due to wi-fi signal interference.
Fix #5: Power cycle the router.
If you're not using a wireless then the next step to troubleshoot the connection failed error message is to ensure that the router is refreshed. Ideally, you want to restart the router everyday but if you cannot do that then rebooting it at least once every few days is enough. If the cause of the problem is a minor network bug this might help.
In order to power cycle the router, you need to turn it off normally first. once the router is off make sure to unplug the power cable from the power source and wait for 30 seconds. Afterwards, turn the router back on and check for the problem. Doing this will clear the router's cache and hopefully fix the minor network glitch.
Fix #6: Run a speed test.
Another thing you can try is to check if your PS4 is running with good internet connection speed. it is possible that the main cause of the problem is that your PS4 console is not having the necessary download and upload speeds. To know, run a speed test on your console and check the results. If the download and upload speeds are below 5Mbps, this can be the reason for the problem. Anything lower than 5Mbps  may result to connection problems. 
Fix #6: Try another internet connection.
Last but not the least,  you want to try another internet connection. Some players have reported that this worked on them. So for example, if you've been using your home internet connection to play Call of Duty Warzone,  try to check if the game works normally if you connect to another mode of network connection such as a mobile hotspot.
OTHER INTERESTING ARTICLES:
Visit our TheDroidGuy Youtube Channel for more troubleshooting videos and tutorials.