The new Call Of Duty Warzone 2.0 is undoubtedly one of the popular Battle Royale genre games right now in terms of high player count. And while the game works great for most people, there are instances when it drops players randomly because of the server disconnected error.
If you're experiencing the problem and you have no idea what to do, these are the solutions that you must do.
How to fix Warzone 2 Server Disconnected error?
If Warzone 2 is not working due to server disconnected error, there's a number of solutions that you can try to fix it.
Check out the fixes and make sure to follow them in the order shown in this guide.
Fix #1: Verify Call Of Duty Warzone server status.
Server instability is one of the common reasons for Call Of Duty Warzone 2 issues. If you were able to play the game before without any problem, the most likely reason why you cannot at this time is likely a server-related problem.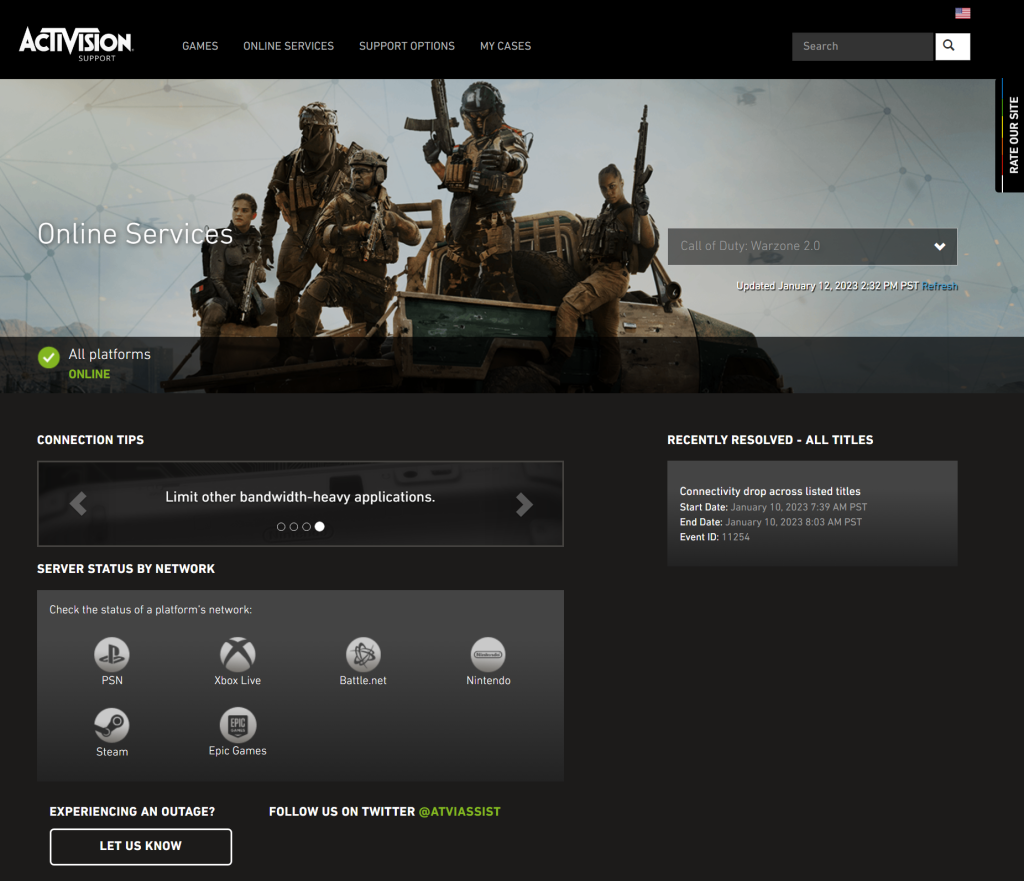 Make sure to check if you can access online services of Warzone 2 by visiting the official website. If the site indicates connectivity trouble at this time, it's likely the reason why you're experiencing the Warzone server disconnected error right now.
What you must do is to wait until the issue is fixed before trying to play again.
Fix #2: Restart Warzone game.
For some people, the reason why they may be getting the connection failed or server disconnected error is not server-related but rather an issue with the game client or the device.
In some situations, getting rid of a minor game bug such as this is simple — by closing and restarting the game.
So, if you're still getting the Warzone server disconnected error at this time, be sure to quit the game, if you have it running, close the launcher, and run the game again.
If you're playing on a console, just close the game and relaunch it to fix the issue.
Fix #3: Reboot your PC or console.
Raven Software recommends restarting your system if you're getting the Call Of Duty server disconnected error.
If there's no issues with the servers, restarting your PC or console might fix Warzone server disconnected error.
If you're playing on PC, a regular restart should do. However, if you play Warzone on PlayStation or Xbox, make sure that you power down the console and unplug it from the power source for 30 seconds. This should clear the system cache and hopefully clear the bug that causes the problem.
Fix #4: Troubleshoot your internet connection.
Connection troubles is another common reason for some issues with Call Of Duty Modern Warfare servers problem. To fix Warzone server disconnected issue, be sure that you restart your modem or router first. Other players have found that refreshing their network this way was enough to get them back to gaming normally.
Simply switch off the router and disconnect it from the power outlet for 30 seconds to do this. This ought to be sufficient to clean the system and, hopefully, remove any problems.
Another thing that you need to check is your internet connection download and upload speed.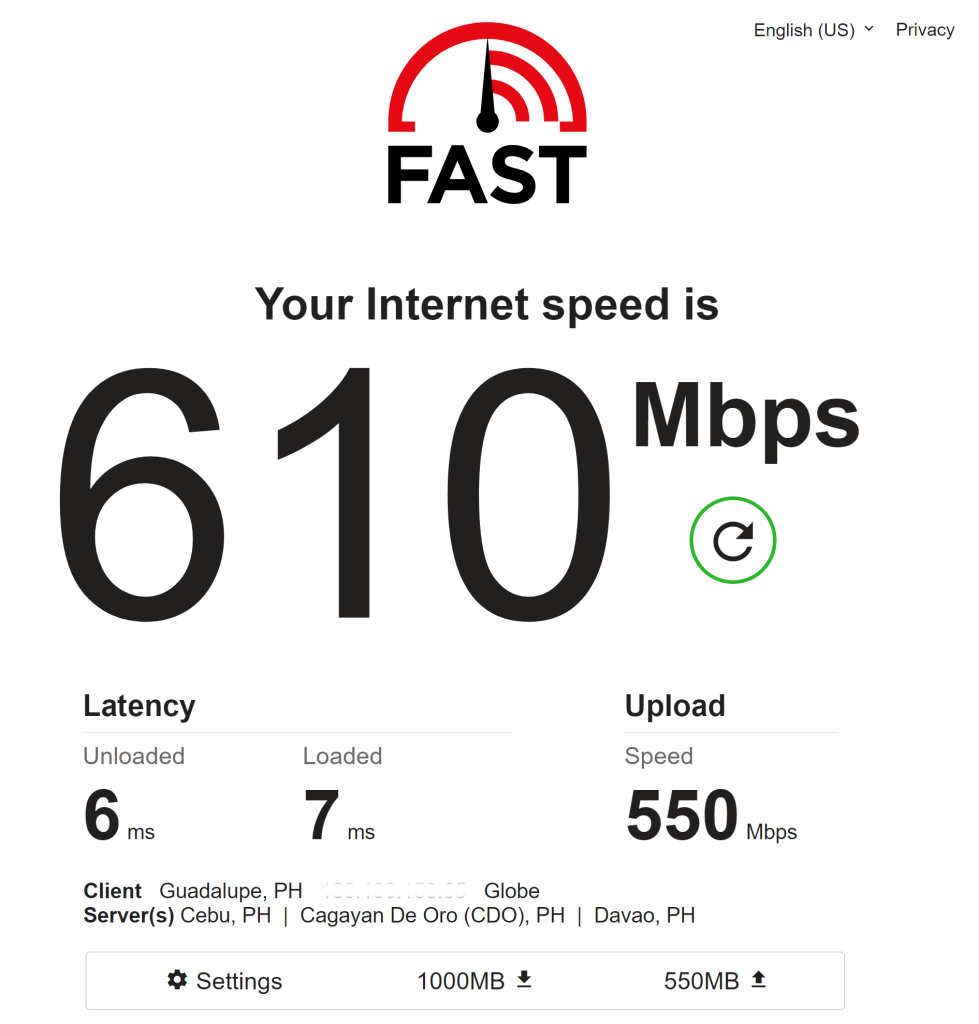 Open any web browser on your PC and navigate to fast.com to check your download and upload speeds.
Simply navigate to your console's network settings and perform a speed test from there if you're playing Warzone 2.0 on a console.
When playing Warzone 2.0, you need have a minimum download and upload speed of 5 Mbps. Anything more slowly than that may result in connection problems or network latency.
It's possible that there are just too many devices accessing the internet at the same time when you play. To determine whether the COD Warzone 2.0 connection failed problem is fixed, unplug all devices from your network or wifi except for your computer or console.
Fix #5: Install game updates.
Keeping your game updated is important, even when you're not experiencing any issues. Be sure to check for updates before you try to play Warzone 2 again.
Fix #6: Run game on wired connection.
If you've been disconnected from Warzone 2 multiple times and you have no idea why, it may be due to your wifi. If you're playing on a wireless connection, be sure to check if changing to a wired connection might eliminate the issue.
Fix #7: Update your firewall settings.
For some players, the main reason why they are unable to connect to Warzone 2 servers is their own firewall, such as the default Windows Defender Firewall. To check, you can either disable the firewall entirely while troubleshooting, or change some settings such as Outbound Rules.
Doing the first option is temporary but if you want to ensure that you let your firewall work normally but still allows Warzone 2 to work, here's what you must do: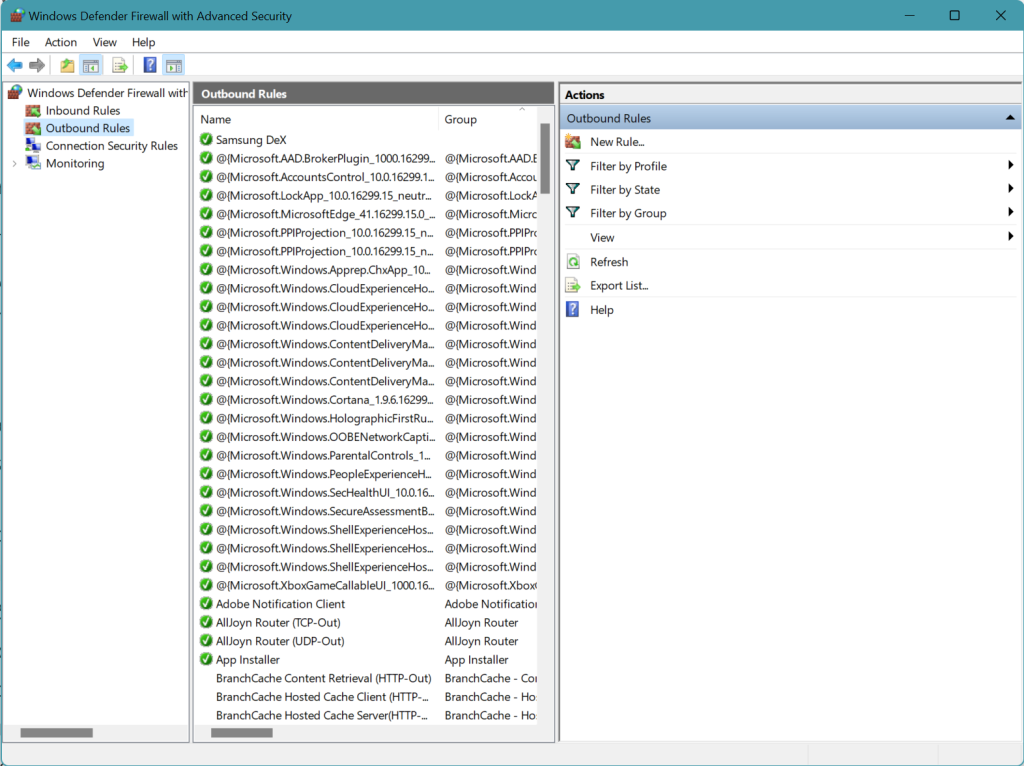 Press the Windows key on your keyboard to open the Start Menu
Search for Windows Defender
Click Advanced Settings.
Select Outbound Rules
Search for Call of Duty Modern Warfare on the list
Select on Properties
Click on Allow Connection
Fix #8: Delete and reinstall Warzone 2.
If none of the previous fixes work at all, the issue can be brought on by corrupt game files. You must uninstall the existing game and install it again from scratch to solve the issue start menu.
FAQs
Why do I keep on getting the server disconnected error on Warzone 2?

Why do I keep on getting the server disconnected error on Warzone 2?
There can be many different reasons for the Warzone 2 server disconnected issue. Usually it's all about the server but some people may get it due to their unstable internet at home, bad modem or router, or even bugs.

How do I fix Warzone 2 server disconnected error?

If there's no server issues that affects Warzone 2 right now, then the main reason for the problem is likely a bug with the game, device, or even the software. Check out the solutions above to fix the issue.