Some Warzone players are reporting that their game won't launch regardless of what they do. This problem may occur due to a wide variety of reasons. If you're experiencing the same exact problem, check out the solutions in this guide.
How to fix Call of Duty Warzone won't launch on PC?
There are several factors that can come into play if your COD Warzone game is not launching on your computer. These factors can vary depending on your machine, configuration, and software environment. Below are the known effective solutions that we've collected ever since Warzone players have started reporting launching issues.
Fix #1: Restart COD Warzone.
Some games may appear to be running even though some of its background services have stopped working. At other times, the opposite can be true and the game may refuse to load at all because a service or services are already running but are not working properly. Either of these situations can happen on Call Of Duty Warzone and by far, they are the most common reasons why the game fails to launch.
Fortunately, fixing any of these cases is easy. You simply need to restart the game, ensuring to check that all Warzone related apps such as the Blizzard Battle.net launcher and other associated apps are closed as well. You can do that by checking the Task Manager. Here's what you need to do exactly:
Open Task Manager by pressing CTRL+ALT+DEL.
Select Warzone and other processes tied to it (such as the Battle.net launcher) and select End Task. You must do this for each of the processes.
After you've forced quit the game and other processes, launch COD Warzone again and check for the problem.
Fix #2: Reboot your PC.
If force quitting Warzone did not help, the next solution that you must do is to refresh your PC. Some minor game bugs may develop if the PC is left running for an extended period. A quick reboot of your computer will help clear the bugs away and hopefully allow the game to work normally again afterwards.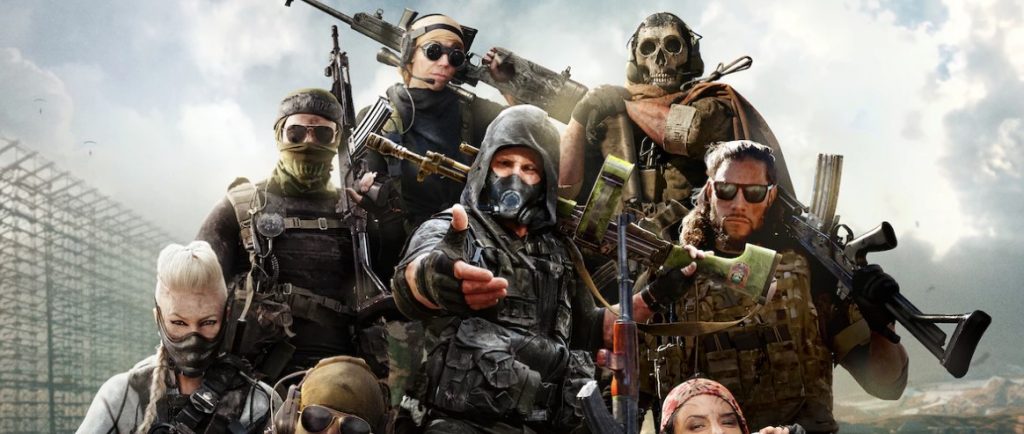 Fix #3: Install the latest drivers.
If you haven't checked for drivers, particularly for your graphics card, for some time, now is a good time to do so. Drivers are special software needed by a hardware component in order to do tasks such as rendering games (for the GPU). If the GPU drivers are not updated, your computer may run into issues especially when it tries to load a new game.
To manually check for your graphics drivers, follow these steps:
Right click the Start button located at the bottom left of the screen.
Select Device Manager. You can also access Device Manager by accessing the Control Panel.
Select Display Adapters.
Then right click the adapter found under the Display Adapters category.
Select Update Driver. Wait for a few minutes to complete the process. Once completed, the performance when you play the games on your Windows PC should also improve.
Alternatively, you can use the correct link below to update your own graphics card driver:
Fix #4: Double check if your PC meets the minimum system requirements.
Call Of Duty Warzone is a demanding game so you need to make sure that your PC meets its system specifications. If your computer is not designed to handle video games, it may struggle to run the game, or may even prevent the system from launching the game at all. Below are system requirements for Warzone:
Warzone minimum system requirements
OS:  Windows® 7 64-bit or Windows® 10 64-bit
CPU: Intel® Core™ i3-4340 or AMD FX-6300
GPU: NVIDIA® GeForce® GTX 670 / NVIDIA® GeForce® GTX 1650 or AMD Radeon™ HD   7950 – DirectX 12.0 compatible system
RAM: 8GB
Warzone recommended system requirements
OS:  Windows® 10 64-bit
CPU: Intel® Core™ i5-2500K or AMD Ryzen™ R5 1600X Processor
GPU: NVIDIA® GeForce® GTX 970 / NVIDIA® GeForce® GTX 1660 or AMD Radeon™ R9 390 / AMD Radeon™ RX 580 – DirectX 12.0 compatible system
RAM: 12GB
If you want to play the game on the highest video settings, you should consider upgrading your hardware to meet the recommended system specifications or higher.
Fix #5: Run COD Warzone as Administrator.
If Warzone still won't launch at this point, make sure to run the game as an administrator. To do that, follow these steps:
Press the Windows key on your keyboard or Start button on the taskbar.
Type in "warzone" and right click on the Call Of Duty Warzone app.
Select Run as administrator.
Play the game and check if it opens.
Fix #6: Repair the game files.
Another solution that you can try is to check if Warzone game files are damaged. To do that, you can use the Battle.net repair tool.
Open the Blizzard Battle.net desktop app.
Click the Call Of Duty Modern Warfare icon.
Click Options.
Click on Scan and Repair.
Click Begin Scan.
Wait for the system to finish updating or repairing the files.
Fix #7: Delete and reinstall Warzone.
The final and drastic solution that you can do is to delete the game. You must only try this if none of the solutions in this guide has helped at all. Sometimes, a game may require reinstallation to fix deeply embedded bugs that won't go away.
Keep in mind that reinstallation of Warzone can take a long time due to its massive installation package. You can redownload the game overnight, especially if you have a slow internet connection.
OTHER INTERESTING ARTICLES:
Visit our TheDroidGuy Youtube Channel for more troubleshooting videos and tutorials.