The #Samsung #Galaxy #S6 is a 2015 flagship model that boasts of several great features. The most visible of which is its glass and metal construction which makes the device elegant. While it doesn't have a microSD card slot, removable battery, and waterproofing this phone has proven itself to be a reliable daily driver. There are however instances when certain issues can occur on this phone which we will be addressing today. In this latest installment of our troubleshooting series we will tackle the Galaxy S6 won't power on after charging issue & other related problems.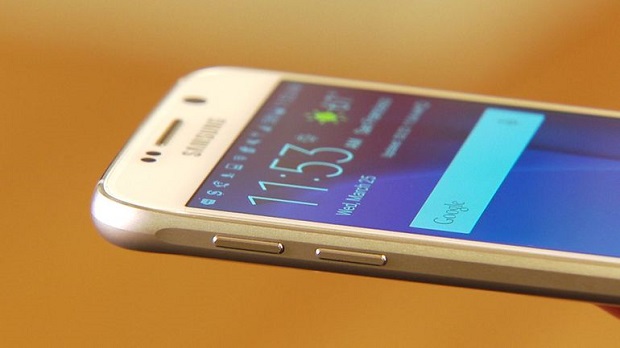 If you own a Samsung Galaxy S6  or any other Android device for that matter then feel free to contact us using this form. We will be more than happy to assist you with any concern that you may have with your device. This is a free service we are offering with no strings attached. We however ask that when you do contact us try to be as detailed as possible so that an accurate assessment can be made and the correct solution can be given.  
If you would like to browse the previous parts in this series then check out this link.  
You may also reach us at our Facebook and Google+ social media accounts.
S6 Won't Power On After Charging
Problem: My S6 won't turn on. I had it charged last night and the battery was in 40%. The next day, when I tried to switch it on, it just wont power on. I also tried to charge it thinking that maybe it has empty battery. But it doesn't also charge and there's no red LED indicator flashing at the upper right.
Solution: What you will need to do first in this case is eliminate the possibility that the charger is causing the problem. Try charging your phone using a different charging cord and wall charger for at least 20 minutes. It's also best if you clean the charging port of your phone first using a can of compressed air before charging it.
If you still get no response from your device then try simulating a battery pull. Unplug the phone from its charger then simultaneously press and hold the power button and volume down button for at least 10 seconds. If all goes well your phone should restart.
If the above steps fail to fix the problem then I suggest you bring your phone to a service center and have it checked.
S6 Power Button Not Working
Problem: Recently my side power button on my Samsung Galaxy S6 has stopped working. Everything was going fine until my phone died and it can't turn on without the aide power button. So I got some instruction from online and it told me to hold volume down button and home button then connect USB cable to a computer. It worked and the phone turned to a blue screen with a download mode. The instructions then told to press the volume down button and that will allow me to restart my phone but it's stuck on this blue screen. I don't know what to do at this point. Please help. Thanks!
Solution: There's really not much you can do right now unless the power button is repaired. This is important as it allows you to restart the phone or access the recovery mode for instance. I'd recommend that you bring your phone to a service center and have the power button fixed.
S6 Turns Off Quickly Then Goes To Boot Loop
Problem: Hello and thank you in advance. I have a Samsung Galaxy S6 Active. Out of nowhere it stopped holding a charge. When I plug it in to charge the battery indicator goes from 0% to 100% very quickly but turns off completely and is unresponsive when unplugged. Also, the phone will reach the att globe but never reaches the home screen before restarting. It continues to restart over and over but never gets past the att symbol. I've done soft resets, safe mode, and a heart breaking hard reset but to no avail. Thanks again
Solution: This particular issue appears to be caused either by a faulty battery or faulty power IC. To pinpoint the exact cause of this problem I recommend that you bring the phone to a service center and have it checked.
S6 Charger Is Connecting And Disconnecting
Problem: Hi a problem just started. at first the phone started being a bit glitchy. then the charger started disconnecting, like connecting for a couple of seconds then disconnecting. so I thought i'd try to power down the device and start it back up again. when I turned it off it went to a download screen which didn't change. It also had a little rom info in the top left corner. not sure what the problem is, the phone is still under factory warranty, should I just send it back or can I correct the problem myself?  Thanks
Solution: You can try troubleshooting this problem first by starting with a battery pull. Simultaneously press and hold the power button and volume down button for at least 10 seconds. Your phone should restart after this. If the phone still starts in download mode then try to check if you can start the phone in recovery mode. From here there are two things that you can do.
Wipe the cache partition of your phone. This erases the temporary system data which could be causing the problem.

Factory reset your phone. Take note that all of your data will be erased if you do this so make sure to have a backup copy.
Regarding the charging issue you can try cleaning the charging port of your phone using a can of compressed air. You should also try using a different charging cord and wall charger when charging your phone.
If the above steps fail to fix the problem then you should now consider sending the phone back.
S6 Will Not Turn On Using Power Button
Problem: Phone Samsung S6 will not turn by using the power button. Also, while on the charge the phone only shows 82% battery life. Phone will not stay on when disconnected from the charger. I have done a hard/soft factory reset and rebooted in safe mode nothing seems to have worked unless the phone stays on the charger. I was using Google search while at the store and it just cutoff . Ever since then the phone will not turn on by itself. Phone will not do any updates.
Solution: Since you have already done troubleshooting on the software then this issue is either caused by a faulty battery or faulty power IC. If this is the case then I recommend that you bring your phone to a service center and have it checked.
S6 Not Turning On
Problem: Hello I have a Samsung galaxy s6. The phone is nearly a year old and all of a sudden my phone went from 40% to 0% and died. I plugged it in, I have used a couple different chargers. The screen shows it is at 34% and leave it for a while and turn it on and it dies immediately. I tried to do a soft reset with no results. Has my battery just gone bad? Help!
Related Problem: I have the Black Samsung Galaxy S6, and I have had it for about a year now and it wont charge or turn on. It started out showing power and a certain percent then it drop dramatically and when I put it back on the charger it would go back up. Then I turned it on and it shut off and it wouldn't charge again.
Related Problem: my phone one day just shut off then when I went to plug it in the phone would show its charging but then glitch out and the screen will go black. Then it will go through that cycle until I take it off the charger. When I turn it on it will show the Samsung logo then glitch out and turn black then do the charging cycle. I can get the phone to go to download mode but only when on charger. I have tried soft and hard reset but it's not working. Please help
Solution: It looks like the phone could have a faulty battery. This, or the power IC of the phone is failing to work properly. I recommend that you bring your phone to a service center and have it checked.
S6 Turns Off On Its Own Even If Fully Charged
Problem: My phone turned off on its own last night even though it was fully charged. This morning I unplugged the phone from the charger but the "battery charging" light stayed on for 1 1/2 hours. The phone won't turn on and won't respond to any buttons pressed.
Solution: Can you try starting the phone in recovery mode. If you are able to access this mode then I suggest that you do a factory reset. Take note that the reset will erase your phone data. If the phone remains unresponsive then I suggest that you bring it to a service center and have it checked.
Feel free to send us your questions, suggestions and problems you've encountered while using your Android phone. We support every Android device that is available in the market today. And don't worry, we won't charge you a single penny for your questions. Contact us using this form. We read every message we receive can't guarantee a quick response. If we were able to help you, please help us spread the word by sharing our posts with your friends.