Here's another list of #GalaxyS6 issues and solutions these holidays. As usual, the incidents reported here are taken from reports of users who contacted us. If you don't find any similarity to your own issue, or wish to see similar articles, kindly visit our main Galaxy S6 troubleshooting page.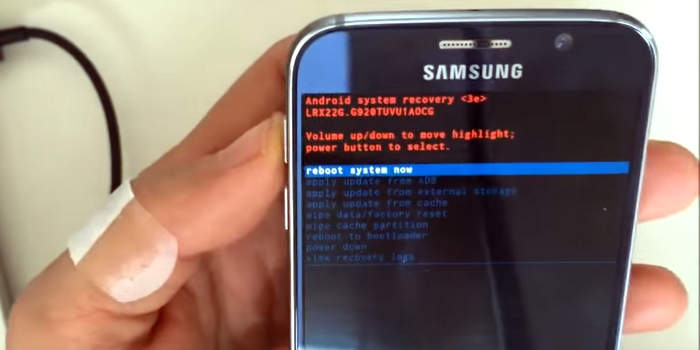 Below are the specific topics we bring to you today:
If you are looking for solutions to your own #Android issue, you can contact us by using the link provided at the bottom of this page, or you can install our free app from Google Play Store.
When describing your issue, please be as detailed as possible so we can easily pinpoint a relevant solution. If you can, kindly include the exact error messages you are getting to give us an idea where to start. If you have already tried some troubleshooting steps before emailing us, make sure to mention them so we can skip them in our answers.
---
Problem #1: Accidentally dropped Galaxy S6 screen won't turn on
I dropped my phone awhile ago, and there my screen has problems. After it dropped, the screen turned to black, and the indicator light is a steady blue (no flashing or blinking. It's just on). The tabs button and the back button was also steadily on with no flashing or blinking either. I held down the power, home and volume down buttons for quite around a minute. The tabs button and the back button is now turned off, and tapping on them has no response. Every time I try to do the power, home and volume down button trick, I notice a straight vertical flash of white usually occurs. The phone also periodically heats up, and I cool it down by placing it in front of my air conditioner for about a minute A I think my LCD is damaged, and possibly the LED light too. Can you confirm or do you have another diagnosis? I'm currently waiting for my battery to drain, so I can start the phone again. — John
Solution: Hi John. You don't need another confirmation for this one as you clearly have a hardware failure. All you need to do is to have the hardware serviced so a technician can determine whether the phone can still be saved by replacing some components, or if it's better to just get a new one. There's no amount of troubleshooting that you can do on your end to fix the issue. If you are near a Samsung service center, we recommend that you bring the device there so qualified technicians can work on your phone. Dropping your phone constitutes customer misuse so you can't expect a free repair but having Samsung do the check is better than having some third party shop do the job.
Problem #2: Galaxy S6 Edge Plus won't charge and won't power back on
Hi. Phone: Samsung Galaxy S6 Edge Plus (Gold) Carrier: AT&T ( with Net10 SIM card). Owned since March 2016. Never been dropped or exposed to water damage. I have a Samsung Galaxy S6 Edge Plus. Just last night the device was working properly and I had charged it the previous day and left it unplugged through the night. This morning I left for work with the battery around 35%. once i arrived to work and took the phone out of my hoodie pocket it appeared to be dead. I pressed and held down the power button down to power it on but the only thing it would do is flash the Samsung logo with "powered by android" then it would shut off and flash the logo again. It did this continuously until it eventually just got stuck on the power up screen. I was able to plug the phone into the fast charger and at that point the battery logo appeared ( just the grey logo with the lightning bulb in it, no green "juice") and it would continuously flash on and off just like the power up logo. I checked my charging cables and everything seemed fine. I let it sit on the charger like that for about 1.5 hours and nothing changed. I'm worried that the battery is shot and I'm just needing more advice. I attempted to do the hard reset (holding down power, home and vol. up button) but it does nothing but flash the logo screen over and over again with no reboot. When i do the same with Vol. Down button it pops up with the Custom OS screen just fine, but nothing else. Thanks. — Blair
Solution: Hi Blair. We encounter an issue like this day in and day out in our blog and we know that the best way to determine if hardware is to blame is by sending the device to a service center. It can be a bad battery and replacing it can easily fix the problem. Lithium-ion batteries like the one in your phone can sometimes fail due to numerous reasons. It may have reached its end-of-life, or may be suffering from unknown damage so it's good if you can have it checked.
Sometimes, even a damaged hardware button can cause boot issues too so it's all the more important that you want to bring the phone to a service center. This may be the reason why you are unable to boot the device to Recovery mode so you can try wiping the cache and doing a factory reset.
If your S6 is still within warranty, contact Samsung and let them check it. Try to avoid bringing the phone to a third party shop is possible.
Problem #3: Galaxy S6 issues with receiving and sending calls | Galaxy S6 needs more storage space to install update
Hi. I have been having trouble with the receiving and sending phone calls. When I do receive them the person on the other line is unable to hear me periodically throughout the call. This is very frustrating. I am trying to get the software update on my phone so I can try wifi calling, if that service is available on my device after the update, but it says I do not have enough space. I then deleted several apps and photos and after I deleted most of my downloaded apps it increased the amount of space my apps were using on my device; it did not decrease to amount of space the apps were using?! I found that very strange. I am now thinking of restoring the phone settings or something, but I was wondering if you had any suggestions for me to help stop these issues. I thank you very much for your time and your help. I hope you have a good day. Thanks. — Mary
Solution: Hi Mary. First of all, we should not be the first party you run to when you encounter calls issues. We have no idea what network services you're using and whether or not there's any outages in your area that affects calls. In other words, you should contact your carrier first so they can help you first hand. There are a lot of important factors that can cause calls issues that only your carrier knows.
Secondly, if your phone keeps telling you that it needed more space to install an update, you must delete files and apps in your phone's internal memory (not the SD card). You must keep on deleting until you have more than enough space to install the update. If that won't work still, factory reset the device, then install the update right away afterwards. For reference, these are the steps on how to factory reset your S6:
Turn off your Samsung Galaxy S6 Edge.
Press and hold the Volume Up, Home and Power keys together.
When the device powers on and displays 'Power on logo', release all keys and the Android icon will appear on the screen.
Wait until the Android Recovery Screen appears after about 30 seconds.
Using the Volume Down key, highlight the option, 'wipe data/factory reset' and press the Power key to select it.
Press the Volume Down button again until the option 'Yes — delete all user data' is highlighted and then press the Power key to select it.
After the reset is complete, highlight 'Reboot system now' and hit the Power key to restart the phone.
Problem #4: Galaxy S6 black screen issue | Galaxy S6 screen has jumping black stripes
Last night I had a video playing on my phone, thru YouTube. I had it on charger and it really drains fast. So, as I was putting my phone down on the table, the screen started going striped with black green stripes…moving up and down the screen. I tried to push the home button and the back button, only to find out that none of the buttons were working. Not even the power button. I tried restarting. Same thing. I could hear the phone was open. But still black screen. So… I left it alone. Put it on the charger. And 10 minutes later…my husband came home and asked me about it. Told him my phone had died…and he pressed the home button.. And there it was. The unlock pin screen back on. So the phone did OK yesterday. Youtube videos..applications..everything was running perfect. Today I woke up to find that my phone has the same issue. Black screen. And low on battery – I can hear it. Any thoughts at what is causing all this? Could it be that the battery needs to be changed? Or is it the end days of my phone? Any help will be appreciated. I am from Greece. Phones warranty is expired. I do not remember the Android version. — Sofia
Solution: Hi Sofia. That this same issue occurred again is a clear sign that there's a serious issue with your device. The problem can be on the hardware department or on the software so you try some basic software checks to help you narrow down the cause.
The first thing that you want to do is clear the cache partition. This will force the phone to build a new system cache. Sometimes, app installations or system updates can corrupt the system cache, resulting to apps behaving erratically. To ensure that your phone has a good system cache, follow these steps:
Turn off the device.
Press and hold the following three buttons at the same time: Volume Up key, Home key, and Power key.
When the phone vibrates, release the Power key but continue to press and hold the Volume Up key and the Home key.
When the Android System Recovery screen appears, release the Volume Up and Home keys.
Press the Volume Down key to highlight 'wipe cache partition.'
Press the Power key to select.
When the wipe cache partition is complete, 'Reboot system now' is highlighted.
Press the Power key to restart the device.
Another good step to do in this case is to observe how the device works in safe mode. Safe mode blocks third party apps and services from running so if the problem won't occur, that's an indicator that an app is responsible. Here are the steps on how to boot your phone to safe mode:
Press and hold the Volume Down and Power keys for 20 to 30 seconds.
Once you see the Samsung logo, release the Power key immediately but continue pressing the Volume Down key.
Your phone should continue booting up and you will be prompted to unlock your phone as usual.
You will know if the phone successfully booted in safe mode if the text "Safe mode" is displayed at the lower-left corner of the screen.
If both these software solutions won't help at all, don't hesitate to try factory reset (steps provided above). Not only will it eliminate possible software glitch that causes the problem but it will also reset all software settings back to their last known, working state, making the phone virtually new again.
If all these three software solutions won't fix the problem, you can assume that there's an unknown hardware issue at hand. Approach Samsung or any service center in your area so the phone can be examined.
Problem #5: Galaxy S6 LCD screen broken after phone fell to floor
I have a Samsung Galaxy S6 which was in use until it fell from my hand onto a tiled floor. Phone was still in use except for the cracked screen that was on the inside of the phone. The ink ran out to every corner of the screen leaving it blank. However it still powers on and the LED lights are still visible, except the one lights on the phone screen. Brought it in to a tech that explained that the ink ran on to the circuit board (which I doubt, cause if that was the case why does my phone still turn on and the LED lights still work except the screen that broke from the inside??? It's clear that I need a new screen). Anyway, he then used a tester to test it and saw the phone light flickering, so he then diagnosed a circuit board issue. however the thing is, the circuit board is dysfunctional which I'm aware of, but was working fine, storing informations until the screen cracked. So my question is, knowing that the phone screen cracked from the inside and the ink ran on to every corner of the screen leaving it blank, but still powers on with LED and touch pad lights visible is it possible that my screen needs replacing?
Secondly, is it even possible at all for a phone screen ink to even run on to a circuit board because I've seen the making and I don't think so but is it?. R.S.V.P ; as soon as possible.thank you P.S: his happen 5 days ago. — Jae
Solution: Hi Jae. The ink that you're referring to here is a set of special liquid crystals that composed an LCD screen, and yes, it's possible that it can overspill to the circuit board if its container is leaking. If the accidental drop was enough to punch a tiny hole in the container that holds the liquid crystals, then it's only a matter of time before they flow to the circuit board and cause other damage.
Keep in mind that the screen assembly is composed of three major parts — the digitizer, the flex cable, and the LCD. The digitizer is component that converts your touch commands to digital signals. These digital signals are routed via the flex cable down to the motherboard. The LCD is the monitor that displays the images you see on the screen. If any of these major components is damaged, there's usually a way to replace one without touching the others. However, in most cases, repair of this kind is tricky and usually results to more problems down the line, especially if the replacement is not done properly. There's also the chance that the motherboard will get shot after such repair so we would advise you to pick your service center properly. We've even received reports of some users having problems after a Samsung repair so the chance of causing other issues after a repair is real, even if done by Samsung technicians.
Problem #6: Galaxy S6 has multiple apps not working properly
Hi there. I have a Samsung Galaxy S6 and am constantly getting the "Unfortunately, Touchwiz Home has stopped" error message. It comes up anytime I enter the home screen, either by putting my password pattern, or pressing the home button. It also happens when I try to hit the "apps" button. When this happens, it goes back to whatever app I just had opened. Because of this, I cannot access my apps at all, except through the multi-tasking tab, which I have been using as a workaround. However, not all my apps are accessible from here. I also get messages that say "Unfortunately Google Play services has stopped" and "Unfortunately Google Maps has stopped."
These seem to come up randomly, even when I don't have these apps opened. I have tried clearing the cache and data for the Touchwiz Home app and Google play services, turning off all motions/gestures setting, uninstalling the last app I added (wunderground), uninstalling Facebook and facebook messenger, and doing a soft reset. None of these have worked. I'm hoping you might be able to help! Thanks so much!
I also have AVG antivirus installed (the free version), and lately I very often seem to get notifications from it saying "an application has tried to access your information. This attempt has been blocked" — Kristin
Solution: Hi Kristin. Because you're dealing with multiple app issues at once, we don't think wiping each app's cache and data will work in this case. There may be a general software glitch that causes some apps to act erratically. As such, try wiping the cache partition first (steps provided above). If refreshing the system cache won't help, try to boot the device to safe mode and observe it. As mentioned above, safe mode will prevent third party apps from running. If one of the third party apps is to blame, safe mode will demonstrate that.
Finally, if both steps won't help, do a factory reset. There's no better way to clear a software glitch than a factory reset. Just make sure to create a backup of your files before you do so.
---
Engage with us
If you are one of the users who encounters a problem with your device, let us know. We offer solutions for Android-related problems for free so if you have an issue with your Android device, simply fill in the short questionnaire in this link and we will try to publish our answers in the next posts. We cannot guarantee a quick response so if your issue is time sensitive, please find another way to resolve your problem. 
If you find this post helpful, please help us by spreading the word to your friends. TheDroidGuy has social network presence as well so you may want to interact with our community in our Facebook and Google+ pages.