If you're looking for a good Battle Royale game to play on Android, you might want to considered the famed Fortnite or PUBG. Traditionally, these games were available over on PC and various console platforms; however, they've made their way to mobile platforms as well, including Android. So yes, you can now continue your Fortnite or PUBG addiction on the go with Fortnite Mobile and PUBG Mobile. Whether you're travelling by train, air, taxi or a stroll through the park, you can take to the worlds of Fortnite and PUBG right on your phone!
But, the question is: which one should you dedicate yourself to? Both are extremely fun, but both are competitive as well. It's best to dedicate yourself to one so that you can eventually take part in tournaments and win yourself some cash.
Follow along below, and we'll help you make a decision!
Fortnite Mobile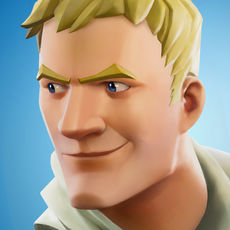 First up is Fortnite Mobile. PUBG launched before this game, but Fortnite takes an interesting spin on the whole Battle Royale idea. In the game, players are on a flying bus who have to land on an island and begin collecting resources all while keeping a careful eye on enemy players so that they don't destroy you. The ultimate goal is to be the last one alive, and if you're the last one alive, you win the game.
It can be a fairly complex game because you have to collect resources and building materials, which you can use to help defend yourself (or hide from) enemy players. Not only this, but in your quest for materials, you also have to find weapons. You hit the ground with no weapons, so you have to find one as fast as possible in order to defend yourself.
Throughout the game you have to collect these resources and weapons, all while defending yourself against enemy players. You have to strategically figure out a way to fight players, as you can end up dead and having to join another game within minutes of starting your first round.
Overall, it's a super fun and competitive Battle Royale game, and having to control your character on a touchscreen makes it all that more competitive, as it brings in a whole new area of difficulty to the game. The game isn't available on Android yet, but will be in a couple of weeks — for now, it is iOS only.
Download it now: Fortnite
PUBG
Next, we have PUBG, also known as PlayerUnknown's Battlegrounds. There are a lot of Battle Royale-type games out there, but the credit can be given to PUBG for starting this hot trend that everyone so dearly loves. PUBG is a lot simpler than Fortnite, as it doesn't have the building aspect to it.
Players fly into a map, all landing on different corners and locations of the map. The goal is to either go solo or stick with a team. Either way, once you land, you have to find armor (i.e. kevlar), guns, ammo, bandages and other resources that can tactically help you throughout the game. There is a gas that surrounds the map, and pushes players into a tighter circle, forcing them to engage in combat with each other (this feature is here so that PUBG rounds don't last forever).
Just like in Fortnite, you have to be really tactical with how you engage with other players, otherwise you can lose in just a couple of minutes. Being out in the open in PUBG is a quick way to die. In the game, you can use vehicles to traverse the map as well, which gives you a little more protection when trying to reach another location from shelter against the ever tightening gas.
As you might already know, the last player or last team standing is the winner of the game, and that's why tactical and strategic moves are so important. If you don't use strategy, you won't be even getting close to first place in this super competitive Battle Royale game.
Download it now: Google Play
Verdict
So, which one should you dedicate yourself to — Fortnite Mobile or PUBG? We recommend going with Fortnite, as the game is backed by studio Epic Games. With that in mind, it has a ton of support behind it and will be updates for years to come. Epic Games is known for its eSport-friendly titles as well, such as Paragon and Gears of War. With that in mind, you might be more likely to find tournaments if you get good at Fortnite. Not only that, but Fortnite feels a whole lot more competitive with the building aspect thrown in — it can make for some seriously fun combat engagements in the game!