The Daily Spin is among the most coveted features in NBA 2K24's MyCAREER mode. This allows players to spin a prize wheel once per day for free rewards like VC, boosts, clothing items, and more. However, unlocking the Daily Spin is not as simple as loading up MyCAREER. There are several steps players need to take first before gaining access to this useful feature.
This guide will walk through everything you need to know to unlock the Daily Spin in NBA 2K24.
The Trouble with Unlocking the Daily Spin
Many players have expressed frustration with unlocking the Daily Spin this year. A Reddit user made a post describing his painful experience trying to gain access to the Daily Spin as a solo player:
"I don't have any friends who play 2K. It's just me. I want to join an affiliation to unlock daily spin and occasionally play online. However, it just is so frustrating. I'll stand on a spot on the Rise courts for the entirety of a game, just to be booted off the spot by a squad. When I do get people to join me it will be guys that ball hog the entire game and go 1/14."
He explains how difficult it is to get games as a solo player, often waiting long to get matches only to be paired with selfish teammates. Many players can relate to this frustrating experience of trying to unlock online features without a reliable squad to play with. It paints a vivid picture of how inaccessible and tedious unlocking the Daily Spin can be for players who prefer to play NBA 2K solo.
How to unlock Daily Spin in NBA 2K24
Here are the steps to unlock Daily Spin in NBA 2K24.
Step 1: Join an Affiliation
The first requirement for unlocking the Daily Spin is to join one of the two factions in MyCAREER called "Affiliations." These are the Elite and the Rise factions, each with their courts and rewards.
To join an Affiliation, you must travel to the Affiliation Representative located on the beach of The City, as pointed by the green arrow below.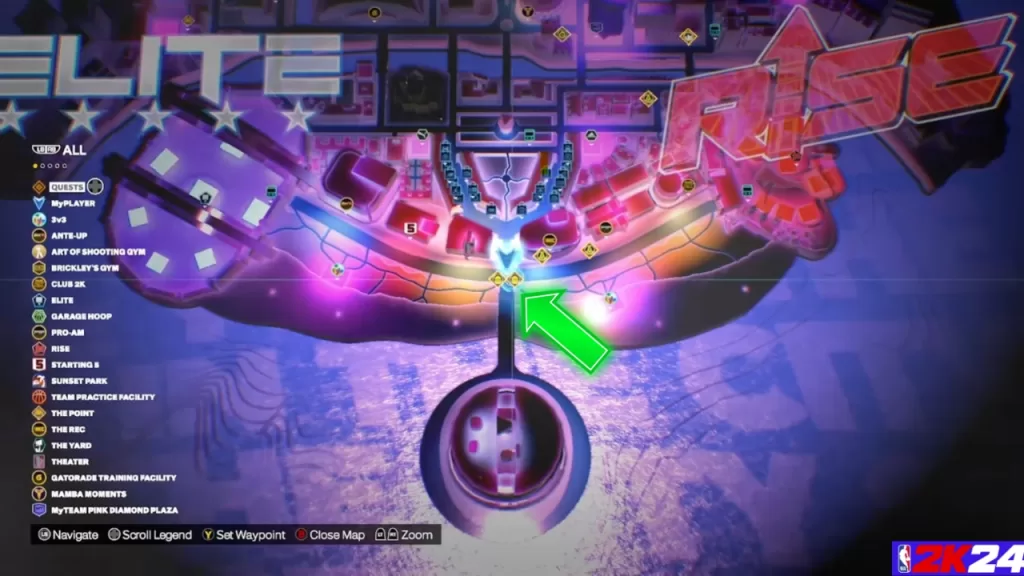 For Elite, speak with Chris Manning on the west beach near the Elite statue. For Rise, speak with ShakeDown on the east beach near the Rise statue.
After initiating a conversation, you will get the option to join their Affiliation. Choose whichever you prefer based on your position and play style. This officially makes you a member of that Affiliation.
Step 2: Complete the Initiation Objectives
After joining an Affiliation, you now need to complete the Initiation Objectives. These are specific goals tailored to each Affiliation that you must accomplish before gaining full access to their rewards.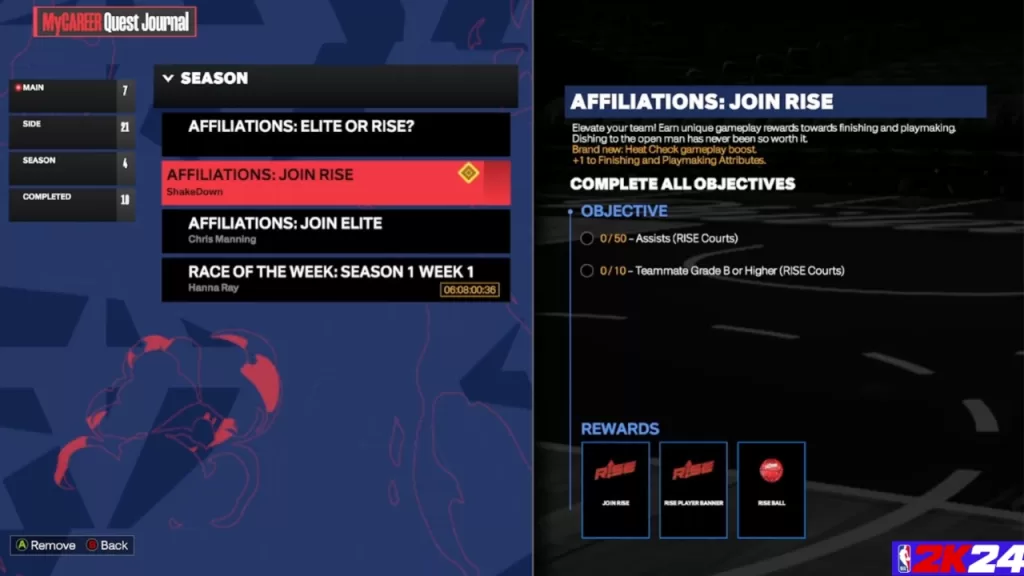 For Elite, you must:
Win 10 Park games on Elite courts
Score 100 total points on Elite courts
For Rise, you must:
Earn 50 assists on Rise courts
Achieve 10 teammate grades of B or higher on Rise courts
These objectives encourage you to play within your Affiliation's courts to prove your worth. Try to build chemistry with random teammates by passing often and playing defense. Winning 10 games as a solo player can be very difficult, so you may need to party up with others in your Affiliation to speed up the process.
Focus on your Initiation Objectives whenever you play Park/Pro-Am games. It may take several hours to complete them all. Be patient and persistent.
Step 3: Locate the Daily Spin
Once you complete the Affiliation Initiation, Daily Spin will automatically become available. You can locate the Daily Spin wheel at the giant statue in the beach area that represents your Affiliation: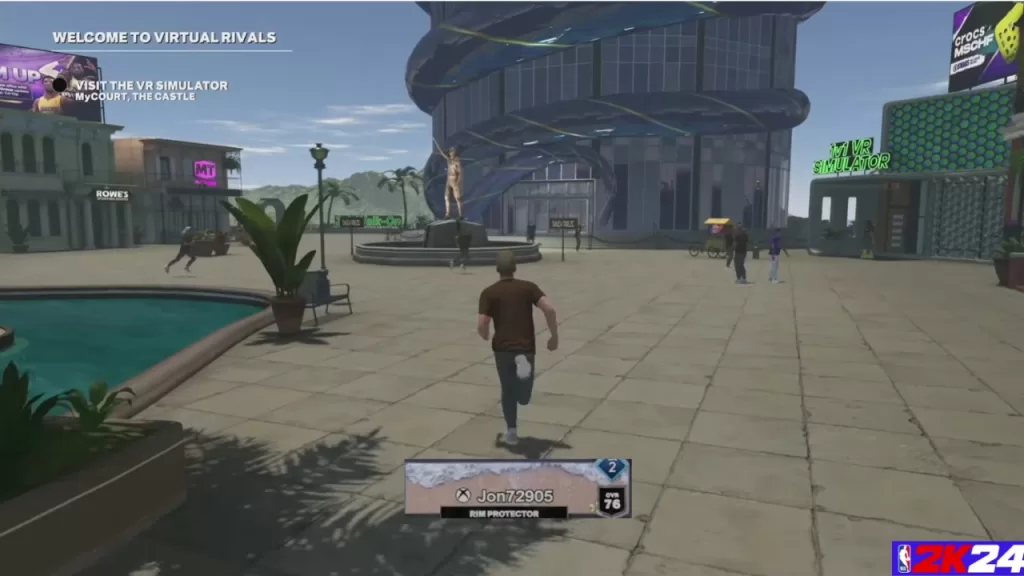 For the Elite Daily Spin: Blue Elite statue near the theater
For the Rise Daily Spin: Red Rise statue near the Rec Center
To claim your daily prize, approach the statue and interact with it. Then head to the rewards counter in the MyCAREER menu to retrieve your freebie!
How to make the most of Daily Spin in NBA 2K24?
Here are some tips to help speed up the process of unlocking Daily Spin:
Play on No Squads courts: Stick to the specific Park courts designated for solo players to avoid getting kicked off spots by full squads.
Join a MyCAREER Discord: You can find teammates to party up with who are also trying to complete Affiliation objectives. Good communication is key.
Play during peak times: Park/Pro-Am lobbies are more populated during evenings and weekends. You'll have an easier time matchmaking.
Use consumables: Equip boosts like Gatorade to maximize your attributes when completing the initiation challenges.
Play smart: Focus on efficiency over stats. Make safe passes for assists, play tough defense, and take smart shots.
Don't ragequit: Even if you are losing badly, finish out games to make progress towards your goals. Quitting early will just delay your progress.
Unlocking the Daily Spin as a solo player is an exercise in patience and commitment. But with the right strategy, it is achievable. Stick to No Squads courts, build chemistry with randoms, and chip away at the objectives each day. In time, you'll be spinning for great rewards.
The Payoff: Daily Spin Rewards
Once unlocked, the Daily Spin offers a chance at some amazing in-game rewards every 24 hours. Here are some of the possible prizes: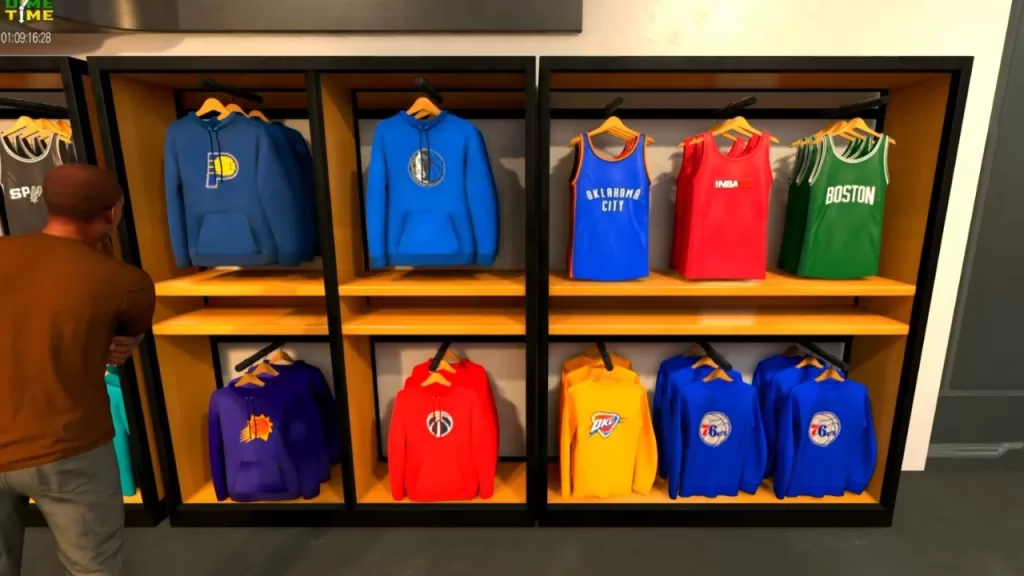 VC (up to 100,000 VC)
Boosts (Gatorade, Skateboard, etc.)
Clothing Items
Badge Points
Animations
Bikes/Skateboards
The prizes are randomized each day. One day, you may get 5,000 VC, and the next day, you could win a Legendary Shorts clothing item. There is also a small chance at the jackpot Grand Prize of 100,000 VC!
Having a free chance at such great items every day is well worth the effort of completing the Affiliation initiation. The Daily Spin will become part of your daily routine. And if you miss a day, your next spin will accumulate to 2 days worth of rewards!
So be diligent, grind out those objectives, and soon, you'll have a Daily Spin with possibilities of amazing rewards. Just getting access is an accomplishment, given how restrictive the unlock requirements are. But with the right dedication and community, any solo player can proudly spin the wheel in NBA 2K24.
Final Thoughts
Unlocking the NBA 2K24 Daily Spin as a solo player requires patience and grinding. Join an Affiliation, complete the initiation objectives, and locate your Daily Spin. With helpful tips and finding teammates to party up with, the process can be made easier. Once unlocked, you can spin every day for a chance at fantastic rewards. The Daily Spin is worth the effort for free boosts, clothing, VC, and more. Just stick with the grind, and you'll collect your daily prizes in no time.