My Hero Ultra Rumble, the new free-to-play battle royale game based on My Hero Academia, has not even been out for a week yet but some upcoming new characters may have already been leaked.
Leaked Characters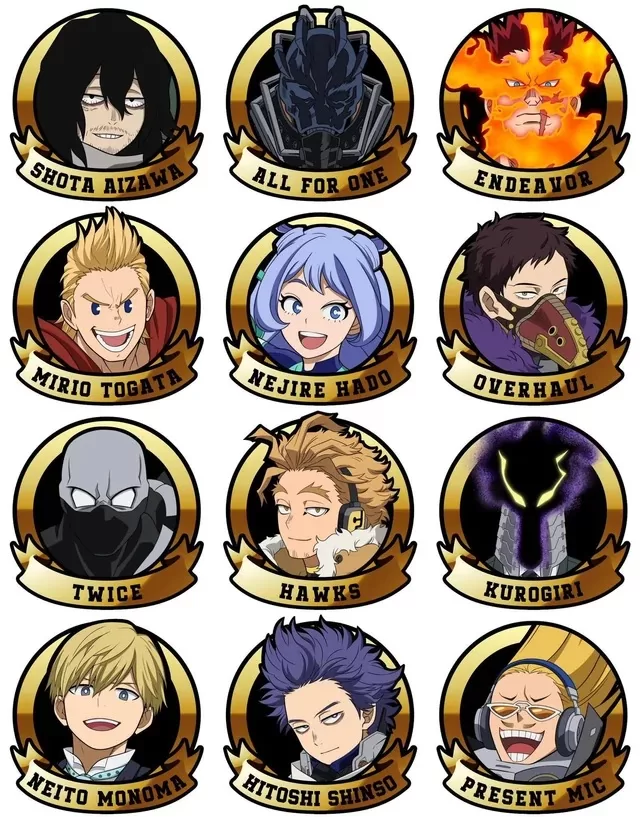 A recent post on the r/MyHeroUltraRumble subreddit appears to reveal 12 upcoming playable characters through their achievement icons. The leaked heroes include Mirio Togata, Nejire Hado, Hawks, Present Mic and Eraserhead. The leaked villains include Overhaul, Twice, Kurogiri, and All For One. Rounding out the list are Neito Monoma from Class 1-B, Endeavor and Hitoshi Shinso from General Studies.
While these leaks have not been officially confirmed yet, fans seem confident in their validity based on hidden game files. Some users even claim there are 50-100 character slots available for future additions down the road.
Fan Reactions
Fans on the subreddit and elsewhere are excited about the leaked roster. Many are happy to see favorites like Mirio, Nejire, Hawks, and Twice showing up soon. However, some are disappointed that certain characters are missing from the initial leak like Tamaki Amajiki, Fat Gum, Mirko, and Stain.
Here are some example fan reactions:
"Where is bunny girl???:( miriko:( " – u/coooooooolda
"I'm also waiting for the bunny 🙁 " – u/Rpfuta
"Where the fuck is Mirko. She's the one I wanted." – u/RyuseiDateSRX
"Very excited for Nejire and Mirio, but I really wish Tamaki was there to round out the Big 3" – u/Forstride
"Wasn't gang orca teased or did I imagine that?" – u/SynthGreen
"I need Daddy Cop or don't want it" – u/Toricitycondor
What This Means for the Game
While the leaks may dampen some of the surprise, they have created even more hype and speculation around My Hero Ultra Rumble's future roster. This bodes well for keeping players engaged long-term as they look forward to their favorite characters.
With 50-100 potential character slots data-mined, the developers clearly have plans to steadily expand the roster over time. More fan-favorite heroes and villains will surely make their way into the game eventually.
For now, players will have to wait for official reveals to confirm if these 12 leaked characters are indeed coming soon. But the prospects of Mirio, Nejire, Overhaul and others joining the battle has given fans plenty to be excited about.