We continue to receive #GalaxyS5 assistance requests from our readers around the world so here's another post that provides solutions to some of them.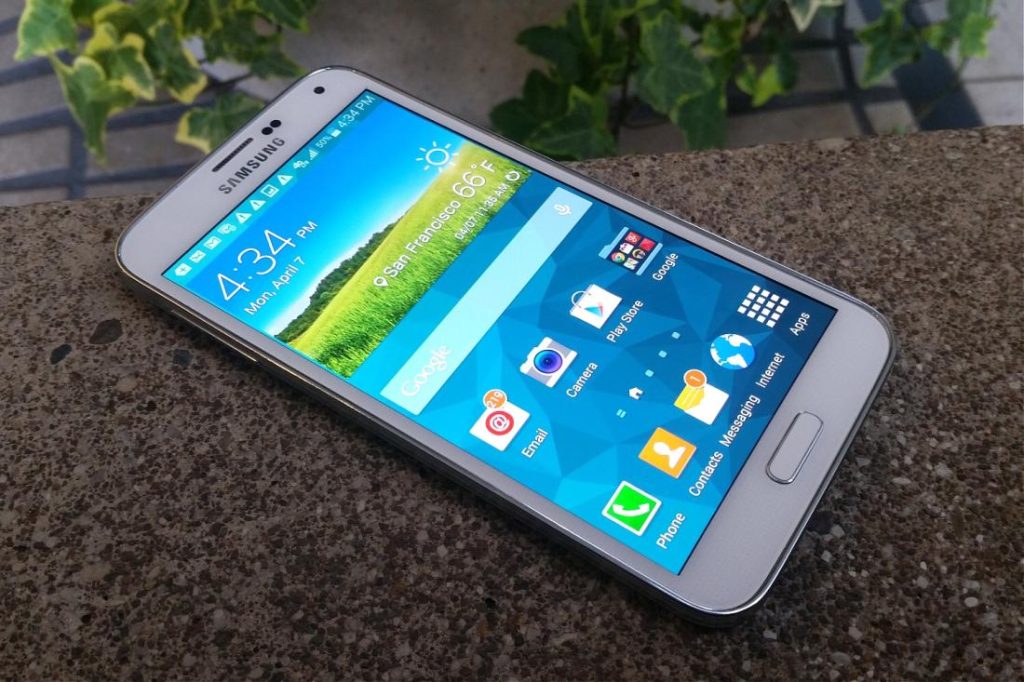 Below are the specific topics discussed in this material today:
If you are looking for solutions to your own #Android issue, you can contact us by using the link provided at the bottom of this page, or you can install our free app from Google Play Store.
When describing your issue, please be as detailed as possible so we can easily pinpoint a relevant solution. If you can, kindly include the exact error messages you are getting to give us an idea where to start. If you have already tried some troubleshooting steps before emailing us, make sure to mention them so we can skip them in our answers.
---
Problem #1: How to fix Galaxy S5 SD card corruption issue
I have a Samsung S5. I have had it for almost two years. About a month ago I started having problems with my SD card. I had a 32GB SanDisk in it. The phone "updated" to Marshmallow and all my problems started. As soon as it updated, the phone told me that my SD card was incompatible. Why all of a sudden did that happen?
So I went to Verizon and talked to them. They said it was because it was a SanDisk SD card and that I needed a Samsung. That the S5 was having problems with the SanDisk SD cards. OK so I went out and bought a Samsung 32GB EVO micro SDXC card. Well… that didn't work either. So back to Verizon I went. Now they said my phone was bad so they sent me a "new" one. Everything worked fine until a couple of days ago when pictures started to gray out and then boom, the phone told me I had a corrupt SD card again.
I took that card out and put it in my desktop to see if it was really bad and I couldn't do anything with it. I tried to format it but after waiting two days while it was working I gave up. I tried several things with the card in my desktop but it just wasn't working.. (too slow or wouldn't see it) So i believe that the card is really corrupt.
So what exactly is going on with this phone and SD cards? I put another SanDisk 32GB card in it for now and it seems to be working (for the moment) I'm at a loss. I've looked at some of your blogs and I can't seem to find anything close to what I am experiencing. Any ideas? — Bryan
Solution: Hi Bryan. If your SD card keeps getting corrupted in at least 2 phones, we don't think your S5 is the problem. It's either something that you do or a third party application that uses it on both devices. SD card corruption can happen due to a number of reasons but the most common cause is usually how a user mishandles or care  for it. We've talked in length about this issue in our previous post, so kindly visit this page.
SD cards from reputable companies like Sandisk or Samsung can live longer if you take care of them properly. Make sure that you follow our tips from the other post.
Problem #2: Galaxy S5 lost Whatsapp messages from Kies backup
I was having performance issues. I made a back up on Kies then reset factory settings then restored the back up and it was all good except for the old Whatsapp messages which were all lost. I had some important information on them so I needed the old messages.
I repeated the same process again but after the factory settings reset, and before the restore from Kies, I left the phone for some time so it downloaded the 6.0.1 update. I was about to sleep then I hit install update so by the morning it is ready for the restoration from Kies.
Problem is after this update, Kies is not able to restore most of information, including memos (*.nmm file of the regular memos application, not the Samsung notes) which are even much more important to me.
Plus checklist application with many to do list items that was saved on it.
Plus indeed the whatsapp which is all lost. I am not sure yet what else was lost that I need to restore but I was just shocked to lose all the backup like this. only contacts restored with problems and messages. everything else is gone, like lock screen, desktop, settings, …etc.
HELP! — LZ
Solution: Hi LZ. When it comes to backups, what you see right now are exactly what you get. Most backup apps like Kies don't create an exact image (clone) of a phone's software. If you thought you would be able to create a clone of your phone's software during the backup process, then you are mistaken. Creating a clone of an operating system or disk image requires a special software and procedure. Obviously, Kies does not create a clone of your phone's software. It only saves three types of phone data: Personal information (such as contacts, memo, planner, call log and message), Content (video, music and photo), and Account information and settings (like Wi-Fi names and passwords, email information, other preferences you've set). It doesn't save the core files that consists apps since you can simply redownload and reinstall them later on.
If the Kies Restore data feature did not give you what you want, then most those missing items must had been left out. Unfortunately, there's no way to recover them.
Whatsapp messages, like Facebook messages, are stored in the cloud. That means that you can access them in any device as long as you can log in to your account. We are not sure what messages you're referring to though so if you need more support, kindly ask Whatsapp developer team.
Problem #3: Galaxy S5 screen showing purple hue
I went to bed with a working just fine phone, low battery, so it died before morning. I plugged it up and once it charged, turned it back on. In the upper left corner were these dark shadow looking marks with almost a purple hue around them. My phone still functions normally but this dark purple shadow of marks that looks like everywhere I have ever swiped my phone has been spreading and now covers my entire phone. My screen is much darker even with the brightness turned all the way up. I have taken the battery out and even took the screen protector off thinking that may be it. Because the marks remind me of when you press too hard on a screen? I am also beginning to see the previous page left behind in the background of the screen but it usually fades after a few seconds. Please help, my screen is very hard to see under certain lights now and I really need my phone! Feel free to email me for any further info! 🙂 — Sarah
Solution: Hi Sarah. Your phone's LCD may be failing at this time. To check, try to boot your phone in download mode since the screen would look different from normal mode. If the screen will look the same even when in download mode, you can then assume that you have a hardware issue at hand. The only way to resolve it is to have the phone repaired or replaced. To boot your phone in download mode, follow these steps:
Turn off the device.
With the device turned off, press Volume Down, Home and Power Buttons simultaneously.
Once you see the warning message, release all buttons.
Press Volume Up to enter download mode.
Now your device should be in download mode.
Should the screen change and the purple hue is absent in download mode, a factory reset might help you. Follow these steps to wipe the phone via factory reset:
Turn off your Samsung Galaxy S5.
Press and hold the Volume Up, Home and Power keys together.
When the device powers on and displays 'Power on logo', release all keys and the Android icon will appear on the screen.
Wait until the Android Recovery Screen appears after about 30 seconds.
Using the Volume Down key, highlight the option, 'wipe data/factory reset' and press the Power key to select it.
Press the Volume Down button again until the option 'Yes — delete all user data' is highlighted and then press the Power key to select it.
After the reset is complete, highlight 'Reboot system now' and hit the Power key to restart the phone.
Problem #4: Galaxy S5 won't come back on and has bootloop issue
The screen goes black after it times out and won't come back on. The power is still on the phone as it responds to touch with vibration and sound. No damage has occurred to the phone.
I have taken out the battery as recommended and that worked for a little while but the problem started again.
Then I took out the SD card and it worked for about 10 minutes but started again.
I tried clearing the cache in the Android version of BIOS (whatever it is called.) This did not help.
I then turned the phone on in safe mode and it works for a little while and then stops. I used safe mode to do a factory reset and it's still not working.
When I turn it on, the screen displays "Galaxy S5" in an infinite loop. Sometimes it also displays the "Verizon."
Once it is fully powered on, it goes black. — Reianna
Solution: Hi Reianna. If factory reset did not change anything, try to manually install a stock firmware to your phone. This is the last thing that you can do before you should consider having the phone replaced. For instructions on how to flash a stock firmware to your device, use Google to search for a guide.
Make sure that you use the correct firmware version in order to prevent bricking the phone. If your phone's screen continues to turn itself off while in Odin mode, then you will most likely not be able to complete the flashing issue. In this case, simply have the phone replaced.
Problem #5: Replacement Galaxy S5 charging port not working
Hello. My USB charging port broke and I couldn't charge the phone. Tried to change it with a new one but due to my limited knowledge, equipment and experience I must have done something wrong because when I finished it didn't want to turn on. Since I used a gas lighter/torch to heat up the old USB port in order to remove it (although I put aluminum .tape to protect from overheating the other components), I think I must have fried the EMM Nand memory chip.
I kept on trying to turn on the phone and to charge it.
The battery was empty and I decided to charge it on external charger. I did that for about 20min.
Then I kept on trying to turn on or charge from laptop USB and suddenly the charge indicator on the screen appeared. The battery was 1/3 full but what was showing was not a constant charging indication but instead kind of a flashing Charging Indicator.
Then I removed the charging cable, started knocking on the phone and pressing it in different points while trying to turn it on and ANDROID logo appeared. The phone booted normally. There was no sim and external memory stick in it at that time. I tried to save my contacts and since I could not connect I tried to transfer them via Bluetooth, but the Bluetooth didn't want to turn on.
After some time my battery was empty again and my phone shut down due to lack of battery.
All my attempts after that to power on the phone or charge it with the USB cable were in vain. I charged again the battery from the external charged to about 3.84V and continued to try to turn on the phone but in vain.
My question is: do I have any chance to revive my phone? I soldered the USB pins a few times to make sure they are in tack and I am pretty sure they are ok.
 Thank you very much in advance for your help and advice! Best regards. —  Angel
Solution: Hi Angel. The answer to your question depends on the true state of your device, or the affected hardware. Frankly, there's nothing much that we can say. In order to identify where the problem lies, a full hardware check must be done on your device. We can't obviously do that.  We can speculate on many things here but nothing will really fix your problem unless we take a look at the problem. Also, since your own hardware replacement procedure did not seem to produce positive result, it's probably time that you let a professional handle the job.
---
Engage with us
If you are one of the users who encounters a problem with your device, let us know. We offer solutions for Android-related problems for free so if you have an issue with your Android device, simply fill in the short questionnaire in this link and we will try to publish our answers in the next posts. We cannot guarantee a quick response so if your issue is time sensitive, please find another way to resolve your problem. 
If you find this post helpful, please help us by spreading the word to your friends. TheDroidGuy has social network presence as well so you may want to interact with our community in our Facebook and Google+ pages.