The #Samsung #Galaxy #Note4 is one of the few devices released in 2014 that's still being used by a lot of people today. One reason behind this is because its hardware is still very much capable of smoothly running any app available over at the Google Play Store. Combine this with the regular software updates that it gets and you have a reliable phone that's great for use as a daily driver. Just like any other electronic device though this phone also has its fair share of issues. One of the issues that we will be addressing today is the Galaxy Note 4 keeps turning on and off issue & other related problems.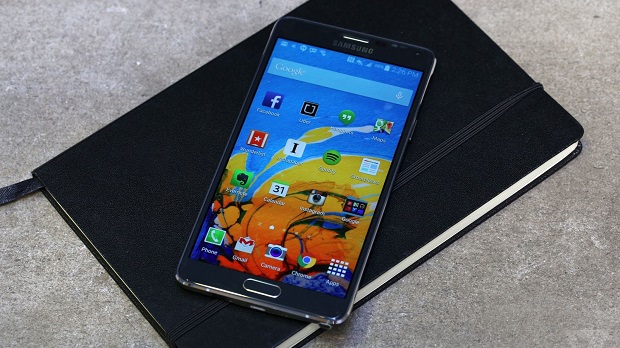 If you own a Samsung Galaxy Note 4  or any other Android device for that matter then feel free to contact us using this form. We will be more than happy to assist you with any concern that you may have with your device. This is a free service we are offering with no strings attached. We however ask that when you do contact us try to be as detailed as possible so that an accurate assessment can be made and the correct solution can be given.  
If you would like to browse the previous parts in this series then check out this link.  
You may also reach us at our Facebook and Google+ social media accounts.
Note 4 Keeps Turning On And Off
Problem: At first my note 4 was having power troubles. It kept turning on and off. I thought maybe battery problem. I let it slide and got a new battery. That helped but not for long. Again it started powering off and i took battery out let the power drain and put battery back in and it would work for a little while again. And then it just went blank. All black. No matter how much i charge it or do all the resetting techniques nothing worked. I took to a repair place to get looked at. At first they said display issue but then when they fully checked it out they said sorry we can't do anything about it. So i have no idea what's wrong. Before it went blank it had a page. It said downloading do not turn off target could not do normal boot
Solution: You should try checking if using another battery in your phone will fix this problem. If it doesn't then it's possible that the problem is already caused by a component inside your phone that is failing to work probably the power IC or the charging IC. You will have to bring your phone to a service center if this is the case.
In case your phone responds and works with a new battery there's still a possibility that the issue might occur again since it did when you previously replaced the battery. What you should do then is eliminate any possible software glitches that could cause this problem. I recommend that you backup your phone data then do a factory reset.
Note 4 Will Recovery Mode Erase Data
Problem: Hello there,  I was on one of your websites encountering for my Samsung note 4 and would like to know if I put my phone on recovery mode if it will remove all my memories, audio, apps etc.    Thank you for your time
Solution: If you put your phone in recovery mode you won't lose any of your data. If you wipe the cache partition of your phone from the recovery mode then you still won't lose your phone data. What gets deleted is just the temporary system datao of the phone. Once you perform a factory reset in recovery mode THEN you will erase all of the data stored in the phone as it will revert back to its original state like when it was new.
Note 4 Not Charging Using Wall Charger Only Charges Using Computer
Problem: Hi l quick question need help l have a Samsung note 4 when l try to change it in the wall it doesn't change but when l use my laptop to change it works l try different plugs and cables to plug in my wall but had no luck of you can get back to me asap that will be good
Solution: What you should do in this case is to clean the charging port of the phone using a can of compressed air. Make sure that any dirt or debris stuck in the port is removed. Once this is done do the following troubleshooting steps listed below.
Try using a different charging cord ( make sure that this cord works with other devices) to charge your phone.

Try using a different wall charger.

Try replacing your battery with a new one.
If the above steps don't fix the problem then it's possible that this issue is caused by a faulty pin in the charging port ( the pin responsible for fast charging). You have your phone checked at a service center. It's possible that you will need to have the charging port of your phone replaced.
Note 4 Turns Off When Battery Reaches 10%
Problem: Hi I have a Galaxy note 4, my problem is that when my battery reaches 10% the phone will shut off. I try to restart it but it shuts off. I plug it in and it starts up and says 10%. I have done the soft reset ,cleared the cached and nothing has changed. It is up to date and so are the apps. It is the original battery but this started all of the sudden.
Solution: The initial troubleshooting steps that you did were good however since the problem still persists what you should do next is to backup your phone data then do a factory reset. This will allow you to check if the issue is caused by a glitch in the phone software. Once the reset is complete try to check if the issue still occurs. If it does then the next step if to get a new battery and see if this fixes the problem.
In case the above steps don't work then you should bring the phone to a service center and have it checked.
Note 4 Shuts Off When Using Camera Flash
Problem: My Note started shutting off when I'd take around 5 picture in a row or with the flash on. When it would reboot it would keep recycling through over and over. The only way to fix it is to plug it up to a charger. Lately if I send text or just go to the camera (without taking a pic) it would shut off and recycled through non stop. Also if my battery gets down to 20% it restarts. Taking the battery out doesn't fix it. Only plugging it up. I've tried clearing the cache.
Solution: If the issue does not occur when your phone is plugged to its charger then it's possible that the battery is already faulty. Try replacing this with a new one. If the problem still occurs even after replacing the battery then you should have your phone checked at a service center as this could be caused by a malfunctioning power IC. Before bringing your phone for servicing though you should backup your phone data then do a factory reset to eliminate any possibility of this problem being caused by a software glitch.
Note 4 Only Turns On When Connected To Charger
Problem: It only comes on when it wants to and only while it's on the charger I've purchased the new battery and it is still doing the same thing and if you try to turn it on when it is off the charger the samsung intro screen comes on and off continuously and vibrates until the battery is removed.
Solution: You should try doing a factory reset to check if dome software glitch is causing the problem. Make sure to backup your phone data before doing the reset. If the issue still occurs even after doing the reset then this could already be caused by a faulty internal component possibly the power IC. I recommend that you bring your phone to a service center and have it checked if this is the case.
Note 4 Keeps On Rebooting
Problem: Phone keeps rebooting itself the last 2 days. Also freezes in apps. Tried taking out battery to reset but it's still not working right. Still didnt start up correctly, and rebooted up to 3x before i could do anything. Ended up taking out the Sim card last night, and it seems to be working better, but I'm still wary. Not sure why my phone started acting this way, but it's very irritating. Need help..do I need a new phone or battery? I just don't know.
Solution: Do you have a microSD card installed in your phone? If you do then try removing it. In case the issue still occur even after removing the microSD card or if your phone does not have a card then there are two troubleshooting steps that you need to perform in this particular case. First, do a factory reset. Make sure to backup your phone data before doing the reset. This reset will allow you to check if a glitch in the phone software is causing the problem. Second, you should try to replace the battery with a new one.
If the problem persists even after performing the steps listed above then you have to bring your phone to a service center and have it checked.
Note 4 Battery Needs To Be Removed To Turn On Phone
Problem: IN SPITE OF HAVING BATTERY 85% MOBILE GETS SHUT DOWN. ON RESTART MOBILE START WORKING PROPERLY.(TO RESTART BATTERY NEEDS TO TAKE OFF AND AGAIN HAVE TO INSERT BATTERY) BUT IF MOBILE IS PLUGGED FOR CHARGING SAME IS GETTING HANGED. VISITED TO SAMSUNG SERVICE CENTER BUT THEY INFORMED SOMETHING PROBLEM WITH CIRCUIT AND IT WOULD COST ALMOST 50% OF PHONE VALUE. PURCHASED NOTE 4 ON NOVEMBER 2014 NOW ITS ALMOST 2 1/2 YEAR. NEED TO KNOW IS IT POSSIBLE TO GET ISSUE WITH CIRCUIT IN 2 1/2 YEAR.
Solution: It is possible for certain electronic components to get damaged in two years or even less. This particular problem is not isolated to the Note 4 but other Galaxy models as well. In most of the cases the problem is caused by a faulty power IC which should cost around $15. The cost of servicing for having this part replaced will depend on the service center though.
Feel free to send us your questions, suggestions and problems you've encountered while using your Android phone. We support every Android device that is available in the market today. And don't worry, we won't charge you a single penny for your questions. Contact us using this form. We read every message we receive can't guarantee a quick response. If we were able to help you, please help us spread the word by sharing our posts with your friends.