Banished is indie-city builder developed by Shining Rock Software, but are there any other best games like Banished. While it lacks for any sort of long term goals, it does implement a strategic design into this city building process, where you must plan ahead of time, and balance between multiple pros and cons; however, perhaps without any long term goal or objective, you don't feel any desire to continue playing. So, you could be looking for another city builder to draw your attention.
* If you buy through links on our site, we may earn an affiliate commission. For more details, please visit our Privacy policy page.
That said, we've compiled this exhaustive list of our favorite city builder games like Banished. Here are some of our favorites:
Best Games Like Banished
Stronghold is a real time strategy game developed and published by Firefly Studios, and it has tons of different titles in the seires. Within Stronghold 2 specifically you will create and simulate castle life to its fullest potential — everything from small estates, to massive castles with four different sections of walls.
Stronghold gives you a diverse amount of buildings to work with, the ability to hold feasts, and tournaments. Most importantly, you can maintain and manage your castle to ensure your castle prospers, and set out to conquer your foes.
Stronghold 2 brings you into a castle sim in which you, and a few loyalists to the king, must hold the territories of medieval England from traitors, Norse raiders, and a Scottish warlord. If conquering is your business, not city building, they also implemented a large series of siege scenarios where you will travel western Europe conquering all the way to the Scottish capital of Edinburgh.
Another city building economy sim game, Anno 2205 lets you colonize and build a massive city, managing its resources to ensure that your people stay, and pay taxes. You can create a standing army to ensure your people's safety, strategically analyzing the position of the cities in which you build, all these things boil down and can make for an amazing game if you give it a try. With the many diverse city building sims in this list, you might enjoy the simplicity that Anno 2205 has to offer.
Build massive cities that go on for miles! Or construct various tribes to settle themselves separately, go on to colonize other islands as you explore the map laid before you, and continue to build cities to rival any other.
SimCity provides you with the perfect opportunity to be the master, and mayor of your very own SimCity. Construct massive detailed and intricate cities that support one another, or make one completely dependent upon itself, the choice is yours. In SimCity, you will construct these massive cites and deal with the day to day problems facing the city, you must manage taxes, money, resources , electricity, and ensure that the occasional natural disaster does not incinerate your city.
Beware of massive monsters, they could destroy your city and, in turn, ruin your economy for all of your cities. Top all these things together with the easy to understand information thrown your way, SimCity can prove to be a exciting city builder, just watch out for dinosaurs.
In Tropico 5, take your place as the dictator of an economic powerhouse. You will have many opportunities for industrialization in Tropico 5, only increasing your empire. As you move through this easy and simple to understand game, you will advance your technology, and while not much of this is shown majorly visually, it is quite enjoyable to not have to worry about the completely natural monsters that some of these cause you to prepare for.
With historical events such as World War 2 causing you and your city influence, either side trying to get you to send them an infinite number of supplies and resources, you will have to find equilibrium to avoid angering either side into hindering you and your economic success.
Much like the other city builder sims on this list, you will have to manage and care for the citizens of your trade empire, be careful or your people might rebel and cause even more problems for you.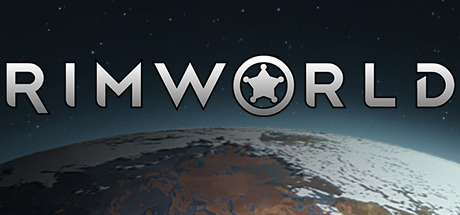 RimWorld is another fun, top-down construction game. It's based in a Sci-Fi setting. You will essentially be managing your own colony. You will get to build and plan your colony, but you'll actually get to control a lot of the individual minions. This game is essentially the more modern, Sci-Fi version of Dwarf Fortress, which will keep you playing this game for hours on end.
On top of planning a colony and building structures, you'll also have to defend your colony from pirates, tribes, mad animals, giant insects, and so much more. On the more friendlier side, RimWorld has a really interesting trading system, too.
Buy it now: Steam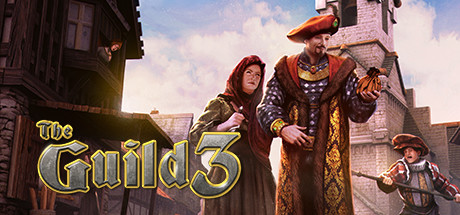 Coming up last, but certainly not least, we have The Guild 3. Taking place in the late Middle Ages, you will take on the role of a citizen, acquire businesses and mansions, produce goods and trade them, start intrigues in politics and society, and more. There's so many elements and layers to this trade and life simulation game that you'll stay entertained for weeks at a time.
You're creating your own family dynasty, a la the Medici family. Overall, this game is a mixture of economic simulation, strategy, and, of course, histories as well.
Buy it now: Steam
7) Cities: Skylines
Lastly, we have Cities: Skylines. This game allows you to create extreme and massive cities using very useful tools and abilities to construct a metropolis. As you continue to enlarge and create your cities, you will begin to notice the needs of your citizens continue to increase rapidly, such as the need for water, garbage disposal, electricity, housing, traffic and plenty more!
Be careful about how you design your city, if you are not careful you might end up causing a city wide traffic jam, or a massive power outage or, fill the entirety of your water system with tons of sewage and poison the entirety of your city!
Being moddable, you will find plenty of enhanced gameplay should you investigate the modding community further. All together, Cities: Skylines is a great peaceful city builder sim.
Verdict on The Best Games Like Banished
As you can see, there are a lot of excellent games like Banished, city building games that have objectives and goals in mind. What's your favorite city building game? Sound off in the comments below.
* If you buy through links on our site, we may earn an affiliate commission. For more details, please visit our Privacy policy page.