Wondering how internet-sharing works on your Samsung smartphone? This post shows how to activate mobile hotspot on the Galaxy M62. Read on if you need help transforming your Samsung smartphone into a portable modem and share its internet connection to your other devices via hotspot.
Samsung Hotspot Feature
Samsung mobile devices do integrate a mobile hotspot feature that allows other devices to use or share internet connection. This feature is a real lifesaver when in a place with no Wi-Fi available.
When enabled, your smartphone will serve as a portable modem or wireless router where other devices can connect to.
In order to use a hotspot, you must have a tethering plan subscription on your account. The source device must also have ample battery life.
If you're wondering how to activate and use this internet-sharing feature on the Galaxy M62, I've mapped out this quick walkthrough for you to follow.
Easy Steps to Enable and Set Up Mobile Hotspot on Galaxy M62
Make sure that your phone is sufficiently charged. Using the hotspot feature can speed up battery draining on your phone. Once everything is set, follow these steps to activate mobile hotspot.
1. To get started, access the main settings menu by tapping on the Settings icon from the Home screen or Apps viewer.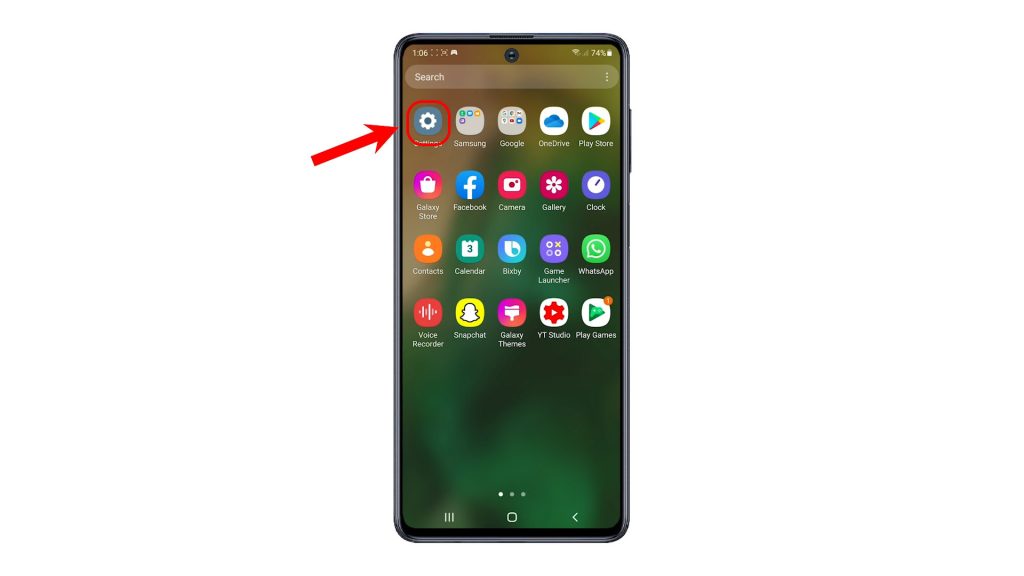 2. While on the Settings menu, tap Connections. Doing so will launch another screen with network connectivity features.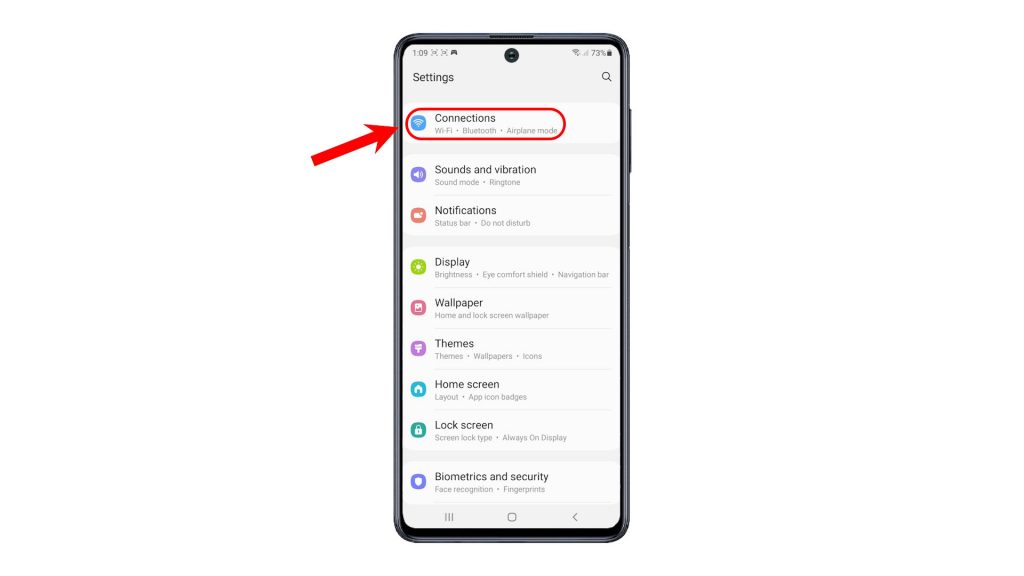 3. To continue, tap Mobile Hotspot and Tethering.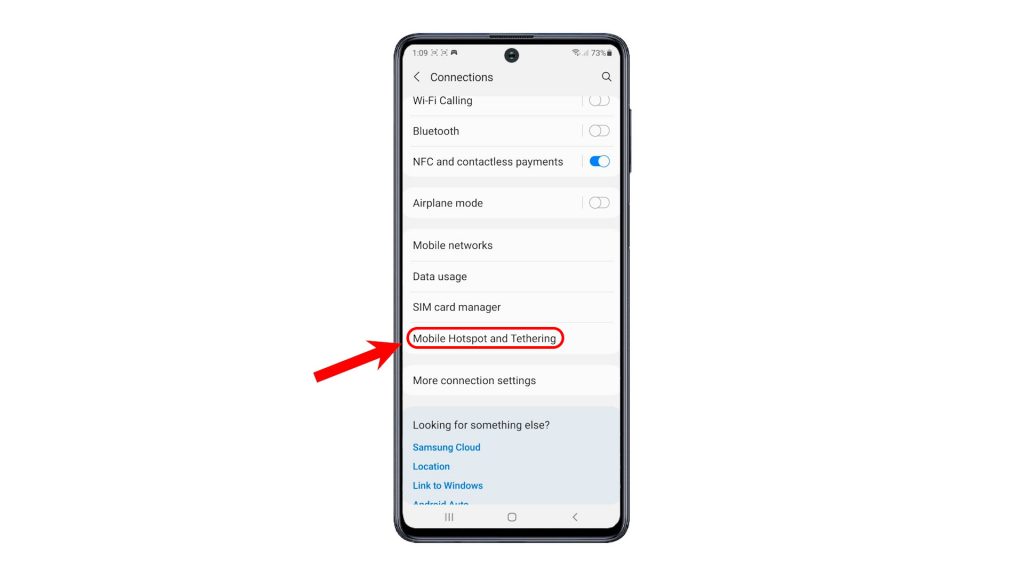 4. On the next screen, toggle to turn the Mobile Hotspot switch on.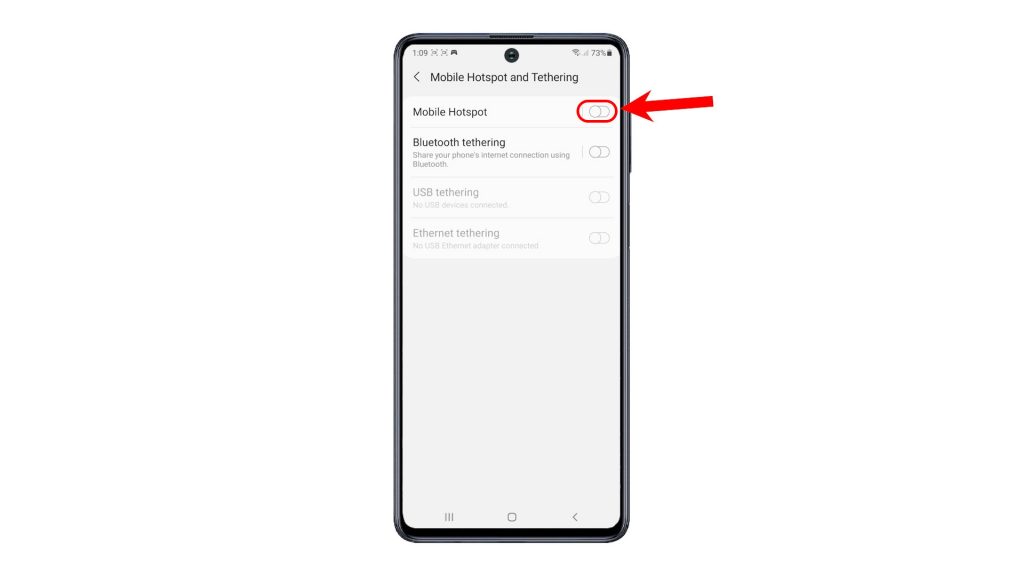 5. If prompted, tap the option to Turn off Wi-Fi. Wi-Fi must be turned off in order to use Mobile Hotspot. After that, the mobile hotspot switch turns blue, an indication that the feature is enabled.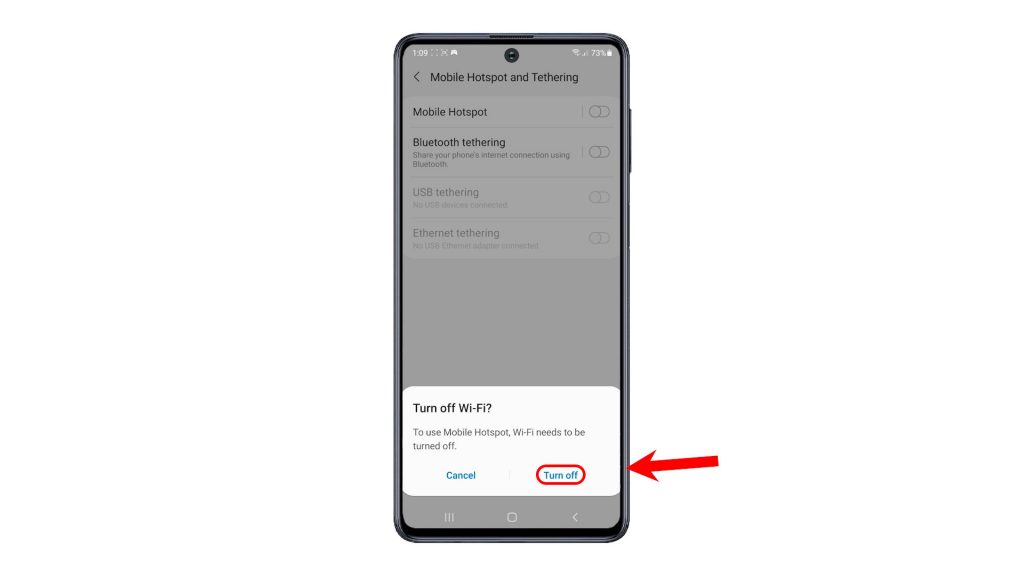 6. To configure mobile hotspot, tap Mobile Hotspot and then tap the option to Configure. Doing so will launch the mobile hotspot settings menu. Here, you can change the network or hotspot name, password and network band. The network band options available may vary between device models and network service providers.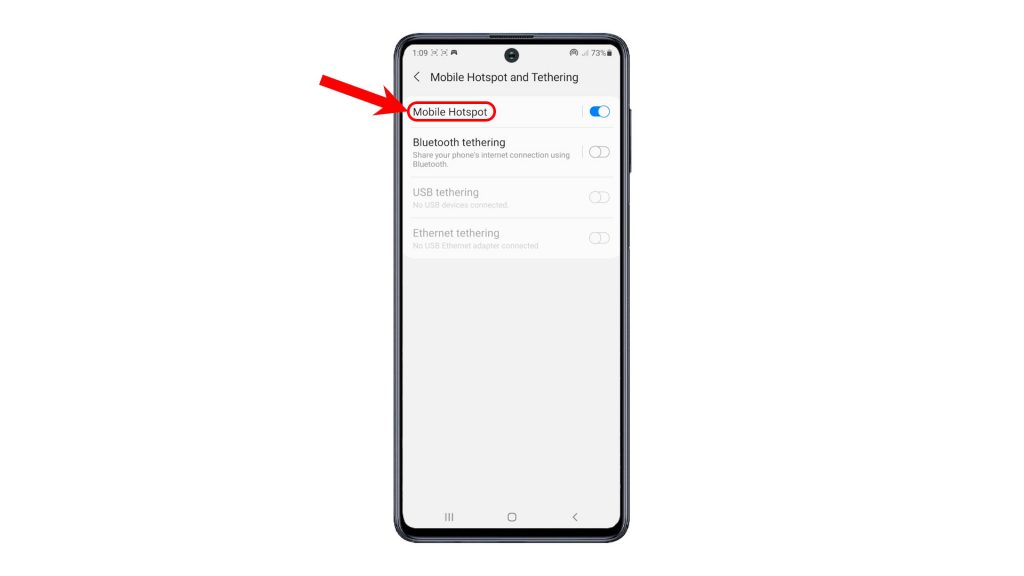 7. After making necessary changes to your mobile hotspot settings, tap Save.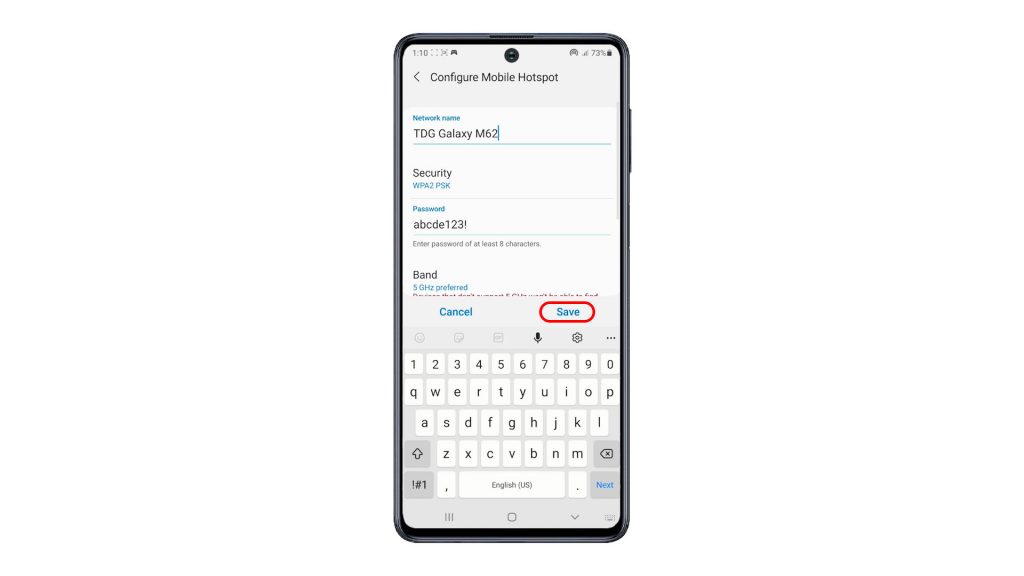 8. To view and manage advanced hotspot settings, tap Advanced then make necessary changes. Again, don't forget to tap Save to apply the recent settings changes you've made.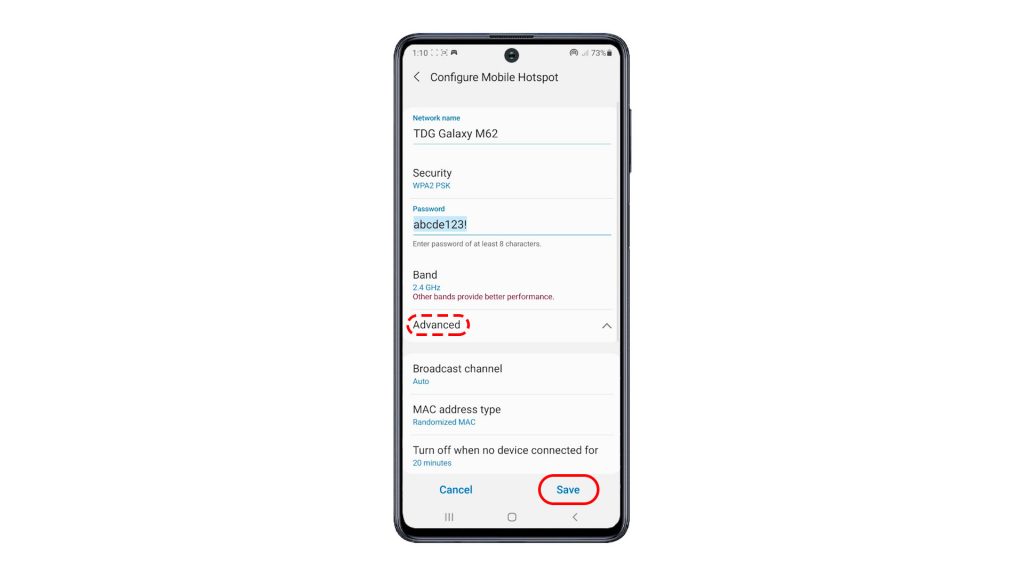 The recent changes will then be applied. By then, your phone should be all set to share its internet connection to your other device. 
Enable Mobile Hotspot via Notification Panel
Alternatively, you can turn mobile hotspot on or off through the notification panel. Just open the panel by swiping downwards from the top center of any home screen. While on the panel, look for the mobile hotspot icon and then tap on it. If the icon appears blue, it means that hotspot is enabled. Otherwise, the icon is greyed out.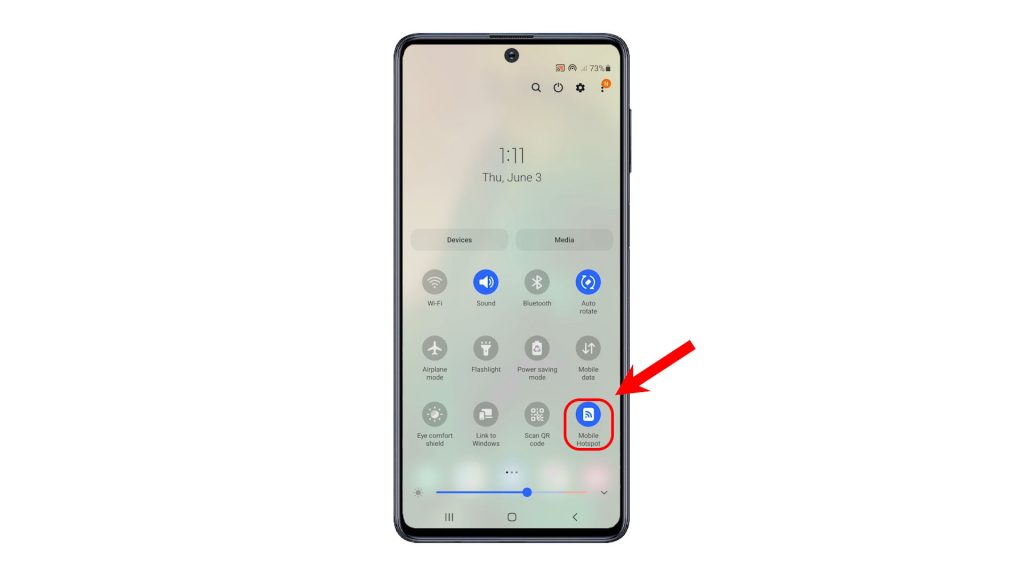 You can also access and manage the hotspot settings including the network name and password by tapping on the Mobile Hotspot icon again.
How to Connect to Hotspot?
The process of connecting to a mobile hotspot is similar to joining a Wi-Fi network. The only difference is that you will connect to your Galaxy M62 instead of a wireless network.
Once your other device is connected, you can start browsing the web and use online services using your phone's internet connection.
Once you've done using the internet, be sure to turn off mobile hotspot on your Galaxy M62 to save battery and internet data.
Again, you can turn mobile hotspot off either through the notification panel or through the settings menu of your phone.
And that's how to enable and manage mobile hotspot on the Galaxy M62.
Important Note:
To avoid incurring extra data charges, talk to your carrier before using your phone's hotspot's data services.
Check Out TDG Video Tutorials
To view more comprehensive tutorials and troubleshooting clips on different mobile phones and tablets, feel free to visit The Droid Guy channel on YouTube anytime.
You might also want to read: