With the large amount of information that we process everyday it's no surprise that we may forget our WhatsApp account number. This might not be a problem to tech savvy users however some who are technologically challenged will find it difficult to remember if the WhatsApp number being used is from your old phone number or from your new sim card.
WhatsApp is a free multiplatform messaging app that allows users to send text messages, images, audio, or video to other WhatsApp users. It primarily relies on Wi-Fi connection to send and receive messages and calls for free. This service started in 2009 and later on acquired by Facebook in 2014. Today, it boasts of more than 2 billion active monthly users worldwide.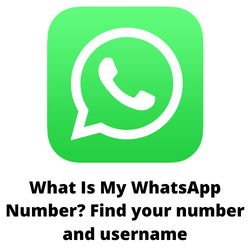 Find My WhatsApp Number and Username on Android and iOS
One of the issues that you might encounter if you are constantly using WhatsApp is finding out what your WhatsApp number and WhatsApp username is. Don't worry as we will be helping you find out this information.
Find WhatsApp number and WhatsApp username on Android phone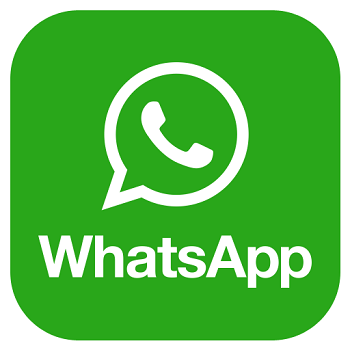 If you are using your WhatsApp account on your Android phone then here's what you need to do to find out this information.
Time Needed : 2 minutes
Find WhatsApp number and WhatsApp username
Open WhatsApp app.

You can click on the WhatsApp icon found on your smartphone home screen.

Tap on the three dots.

The vertical dots can be found on the upper right side of the WhatsApp app.

Tap Settings.

This will show you various settings options available for you to use and configure.

Tap your name and profile picture.

This can be found on top of the WhatsApp app of your android smartphone.
You will now see your WhatsApp phone number as well as your WhatsApp name. The phone number you see is the registered phone number of your account which is linked to your SIM number or mobile number.
Take note that you can only use one phone number for your WhatsApp account. You will not be able to create two accounts on the same smartphone even if your phone as a dual SIM card feature. There are however ways to bypass this such as if your phone has a dual apps feature.
Find WhatsApp number and WhatsApp username on iPhone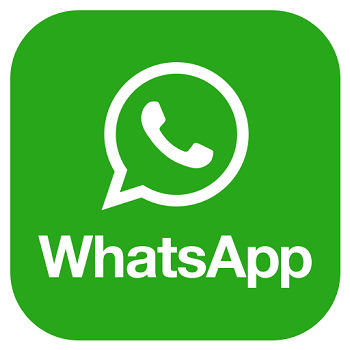 If you are using your whatsApp account on your iPhone then here's what you need to do to find out this information.
Open WhatsApp on your iPhone or iPad.
Click on Settings at the bottom right corner.
Tap your name next to the profile picture at the top.
It will now show your WhatsApp mobile number and username.
Changing phone number on the same phone
If you have a new phone number, such as when you get a new SIM card, then you will need to make sure to change your WhatsApp number as well.
Insert the new SIM card with the new number on your phone.
Open WhatsApp.
Tap More options.
Tap Settings.
Tap Account.
Tap Change number.
Tap Next.
Enter your old number in the first field then your new number on the second field. Make sure to enter it in international format.
Tap Next.
Tap Done.
You will then be prompted to register your new phone number.
Changing phone number on a new phone
If you want to transfer your chat archive to a new phone then you will first need to archive your entire chat on the old phone using Google Drive or iCloud.
Backup your entire chat history
Open WhatsApp.
Open More options.
Tap Settings.
Tap Chats.
Tap Chat Backup..
Choose the Google Account that you want your chats backed up to.
Tap BACK UP.
After the backup has been saved, you can remove WhatsApp from your device and install it on your new device.
Restoring your backup
Ensure that your new Android device is linked to the Google Account where your backup is saved.
Install and open WhatsApp, then verify your number.
Tap RESTORE when prompted to restore your chats and media from Google Drive.
Tap NEXT. Your chats will be displayed once initialization is complete.
WhatsApp will continue to restore your media files after your chats are restored.
How to find out if your WhatsApp number is blocked
There are various ways to check if someone has blocked your number on WhatsApp.
Look at the last seen information under the user's name. If this hasn't changed or you can't see it, they might have blocked you.
If a user blocked you, you won't receive any updates. A lack of updates on an account might mean you've been blocked.
If you send a message to a user who blocked you they won't receive the message. You will still see a checkmark that you've sent it. If that checkmark does not turn into a double checkmark then there's a chance you have been blocked.
If you try to call the person who blocked you, the call won't go through.
Try adding a person to a group chat. If you receive an error message prompting that you're unable to add someone, they have most likely blocked you.
Frequently Asked Questions
Is your WhatsApp number the same as your registered phone number?

Not necessarily. Your WhatsApp number must be associated with a phone number that you have access to. This may or may not be the same phone number that you are currently using.

Can I use WhatsApp without a phone number?

The answer to this question is No.

How can I know if someone already has a WhatsApp account?

Install WhatsApp then when it prompts you for a phone number enter the number of that person. If the number is already being used with a WhatsApp account it will tell you.

Can I hide my phone number from my WhatsApp contacts?

Unfortunately no.

How do I get my WhatsApp verification code?

The code is sent via SMS to your phone number.