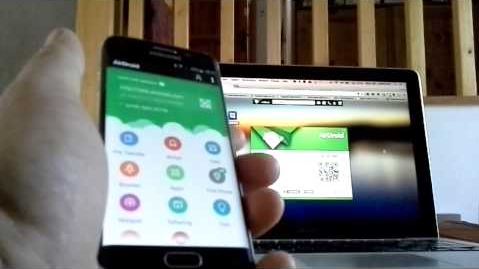 If you've been around for some time in Android world, you may have experienced a situation wherein a computer fails to read, or even detect, your Android phone. Our post today addresses this problem with a #GalaxyS6. We also cover some other unrelated problems but if you want to check previously published posts for the Galaxy S6 series, please go to this page.
If you are looking for solutions to your own #Android issue, you can contact us by using the link provided at the bottom of this page, or you can install our free app from Google Play Store.
When describing your issue, please be as detailed as possible so we can easily pinpoint a relevant solution. If you can, kindly include the exact error messages you are getting to give us an idea where to start. If you have already tried some troubleshooting steps before emailing us, make sure to mention them so we can skip them in our answers.
---
Problem #1: Bluetooth adapter not working properly after updating Galaxy S6 to Marshmallow
S Voice. Here is the problem that I have. I am a motorcycle rider and I have a Sena Bluetooth adapter for my motorcycle helmet. When the Bluetooth connects to my phone, it enables the S Voice app to be used  for voice commands for the Bluetooth. Before the recent upgrade of the Android operating system on this device it was working perfectly. But now the S Voice app does not work correctly. So what happens is I press the talk button on the Bluetooth adapter, and the device launches S Voice. However, when I say call my wife at work or just simply say call wife work it does not recognize that number and says she is not a contact. It also does the same thing with other contacts in my address book but not all. This is very strange and I'm hoping somebody could help me figure out what the problem is. Thank you very much and hope to hear from someone soon. — Scott
Solution: Hi Scott. If the problem started happening a recent operating system update, the first thing that you can do is wipe the cache partition. Doing so will wipe the system cache which can sometimes get corrupted after a major Android update. To do that, just follow these steps:
Turn off the device.
Press and hold the following three buttons at the same time: Volume Up key, Home key, and Power key.
When the phone vibrates, release the Power key but continue to press and hold the Volume Up key and the Home key.
When the Android System Recovery screen appears, release the Volume Up and Home keys.
Press the Volume Down key to highlight 'wipe cache partition.'
Press the Power key to select.
When the wipe cache partition is complete, 'Reboot system now' is highlighted.
Press the Power key to restart the device.
If deleting the system cache won't help, we recommend that you do a factory reset. Before doing this drastic solution though, you can also try to contact Samsung first as S Voice and the S6 are their products.
Problem #2: Windows 7 computer not detecting Galaxy S6
I have transferred photos from this device to my computer before, in the past about couple of weeks, and now my computer does not recognize this phone. There are no error messages. It simply does not show the phone icon in the computer prompt.
Recently my phone has asked me to set a time to "install updates", and it did this a couple days ago by my setting a time for it to download.  That is the only thing that has been different. 
I have not installed Windows 10 yet, and am operating on Windows 7. I was waiting to the last minute to install Windows 10, and I really hope this is not the issue. 
When I try to download the "USB driver update"  which I've never had to do before, it has this ad about Windows 10 attached to it, and like I said, I am not ready to install Windows 10. Why has this all of a sudden quit working for me? — Donna
Solution: Hi Donna. The first thing that you want to check is to ensure that MTP option is selected when you plug in your S6 to your computer. Usually, a notification icon will normally show in the notification bar when you connect your device to a computer and you can choose whether to use MTP or PTP. If that doesn't show up, you can try to go to Settings>Storage, then tap the more options icon (at the upper right hand part) to access USB computer connection. Make sure that your S6 is connected to the computer when you check this.
If the USB computer connection section is not available, that means that your computer may have a driver problem. To fix the problem, go to Control Panel, then to Printers and Devices section. If you see a device under "Unspecified", that's an indication that you may have to manually install the necessary driver via Device Manager. In Device Manager, look for your connected device, click it to show more options, then right click on Galaxy S6. After right clicking it, one of the options should say Update Device Software. Click it and wait for the computer to download and install the driver.
Problem #3: Galaxy S6 showing Facebook app error after trying to sign in to a different account
The other day, I logged out of my primary Facebook account to sign onto a different account (which I had to recover the password for because I forgot it).  Once I recovered the password, I tried to log onto Facebook with both accounts and got the following error message:
Login Failed. Sorry, an unexpected error occurred. Please try again later. (NullPointerException. Attempt to invoke virtual method 'com.facebook.comnistore.CollectionName$Builder com.facebook.omnistore.Omnistore.createCollectionNameBuilder (jav a.lang.String)' on a null object reference).
I have tried signing in to other accounts and got the same thing. If I go into my app manager, it only asks if I want to deactivate it and if I do, it says it may mess with other apps since it is a built in app. — Krysti
Solution: Hi Krysti. If nothing else was changed other than to log in to your Facebook account, we suggest that you wipe the cache partition first. After that, wipe the cache and data of the Facebook app under app manager then try again.
It seems illogical how a sign-in attempt can mess up a good working app but if nothing else works, simply do a factory reset. Here's how:
Turn off your Samsung Galaxy S6 Edge.
Press and hold the Volume Up, Home and Power keys together.
When the device powers on and displays 'Power on logo', release all keys and the Android icon will appear on the screen.
Wait until the Android Recovery Screen appears after about 30 seconds.
Using the Volume Down key, highlight the option, 'wipe data/factory reset' and press the Power key to select it.
Press the Volume Down button again until the option 'Yes — delete all user data' is highlighted and then press the Power key to select it.
After the reset is complete, highlight 'Reboot system now' and hit the Power key to restart the phone.
Problem #4: Galaxy S6 messaging apps stopped working after Marshmallow update
I recently updated my software to 6.0.1 from (i'm not sure what exactly it was before, but it was Lollipop). After that I'm getting an issue with many apps including the original in-built messenger. It opens up the messenger but when i try to open up any message inside, it collapses stating, UNFORTUNATELY, MESSENGER HAS STOPPED. The same issue with quite many games and various other messengers.
Should the information be of any use that i bought it from China and I'm using it in Pakistan now?
I do get a lot of pop-up ads stating 'there's virus in my phone that needs to be cured so download xxxxx software' while using the in-built internet browser. This issue also only happens while using it in Pakistan. I never faced such issues while using it in China. — Ali
Solution: Hi Ali. There's no way to know for sure what the exact cause of the problem is but the general rule of thumb when a user encounters issues after an update is to do two things — wipe the cache partition and restore all settings by doing a factory reset.
A lot of (negative) things can happen after an update. There are just so much variables to consider that not all developers can anticipate problems at once. Marshmallow is a developing operating system and it can be expected to stir considerable amount of issues before the bugs can be ironed out to make it stable. Keep in mind that outdated third party apps can also cause problems, especially if they are incompatible with the new operating system. Make sure that you update all your apps. If you can't update them, consider uninstalling them until their developer can release an update.
The popups on your browser may or may not indicate a virus infection. Keep your phone safe from potential malware infection by installing apps from reputable developers. Do that after doing a factory reset to ensure that you wipe the phone from any virus or malware. Remember, your mobile phone is a portable computer and can get infected quite as easily as any laptop or desktop if you're not careful. When it comes to computer security, having a paranoid mentality is good. While an average user can't completely insulate his/her mobile from any malware, making sure that you minimize the chances of infection from happening is totally within your control.
Problem #5: Galaxy S6 Yahoo Mail app stopped working after wiping its cache
Tried to "clear cache" on my Yahoo Mail and now all I see is a white screen with an arrow in the middle that goes around in a circle. I tried deleting yahoo email and re installing but when I go to yahoo mail I get the same thing. This has been going on for 2 days now. I see the last 3 emails I got before I tried clearing cache but haven't received any since directly on the yahoo email app. I do see new yahoo emails on another email app that is, apparently, synced with yahoo. I say apparently because I am NOT very tech savvy so while I see my yahoo email on this other app I am not sure how or why it happens. How can I get my Samsung Galaxy S6 back to "normal" so I can see my yahoo email ON the Yahoo email app? Thanks. — Dean
Solution: Hi Dean. If clearing the Yahoo Mail app cache did not do anything, try to also clear its data. If that won't help either, consider reinstalling the app from Google Play Store. The issue may be isolated to the Yahoo Mail app only so a complete reinstall should easily fix your issue.
Problem #6: Galaxy S6 lags for several seconds before it completes a task
Hello there uhm i wanted to ask something about my phone. It is like some days now that while i use it it crashes om whatever app i use and then i have to wait like at least 6 seconds or i can press the power button go into the lock screen and try to unlock it although it doesn't really matter cause i got to wait those seconds i told you. I don't have any problem with SD or cache partition i read all the tips and i have something more when it is about to lag it suddenly like touches in different parts of the screen or opens another app without me touching the screen..then it follows with the lag..i checked all my apps i have done a factory reset but its like the same ..it happens not all the time yet like now this message I've been writing it for 7 minutes so i don't know when it laggs …nothing to do with the apps though it happens with everything even while i am in home screen or even settings and the lock screen that's all i guess any help? Thanks sincerely. — Filip
Solution: Hi Filip. If the lag problem did not change a bit even after doing a factory reset, you can safely assume that a hardware error is behind the problem. It can be a malfunctioning processor or any chip that handles or contributes to input processing. There must be a bottleneck in the way computing is handled somewhere, resulting to the slowing down problem.
If the phone is still under a warranty, call Samsung and have the phone replaced.
---
Engage with us
If you are one of the users who encounters a problem with your device, let us know. We offer solutions for Android-related problems for free so if you have an issue with your Android device, simply fill in the short questionnaire in this link and we will try to publish our answers in the next posts. We cannot guarantee a quick response so if your issue is time sensitive, please find another way to resolve your problem. 
If you find this post helpful, please help us by spreading the word to your friends. TheDroidGuy has social network presence as well so you may want to interact with our community in our Facebook and Google+ pages.