Do you have a Samsung TV black screen of death issue? When turning on Samsung TV, you may also notice a black TV screen with sound or Samsung black screen without sound, which can be caused by a glitch on Samsung TV screen, a bad update on Samsung TV firmware, a power cable issue, a power outlet issue, or a bad driver board hardware failure. To fix Samsung TV black screen of death error, you'll need to go through a series of troubleshooting steps.
The Samsung Group, or simply Samsung, is a South Korean global industrial corporation with its headquarters in Samsung Town, Seoul. It is the largest family-owned business conglomerate in South Korea, with multiple related businesses, the majority of which are grouped under the Samsung brand.
Samsung began producing and exporting color televisions in Asia in 1977. By 1978, the business had produced more black-and-white televisions than any other company in the world, with over 4 million sold. By 1982, Samsung had sold over a million color televisions and ten million black-and-white televisions around the world. Despite the fact that black and white technology was regarded obsolete in North America and Europe at the time, there was still a significant demand for televisions of any sort in many growing Asian and South American countries.
Samsung was credited with creating the world's largest LCD TV displays, measuring 30 inches, in the late 1990s. In 1998, the firm began producing flat-screen televisions, as well as the world's first digital television line. Samsung has continued to lead the television market in the early twenty-first century, with innovations such as the world's thinnest TV in 2002 and the first double-sided LCD screen in 2006. Samsung is the eighth greatest worldwide brand as of 2020.
Samsung TV black screen of death? Here's how to do basic troubleshooting steps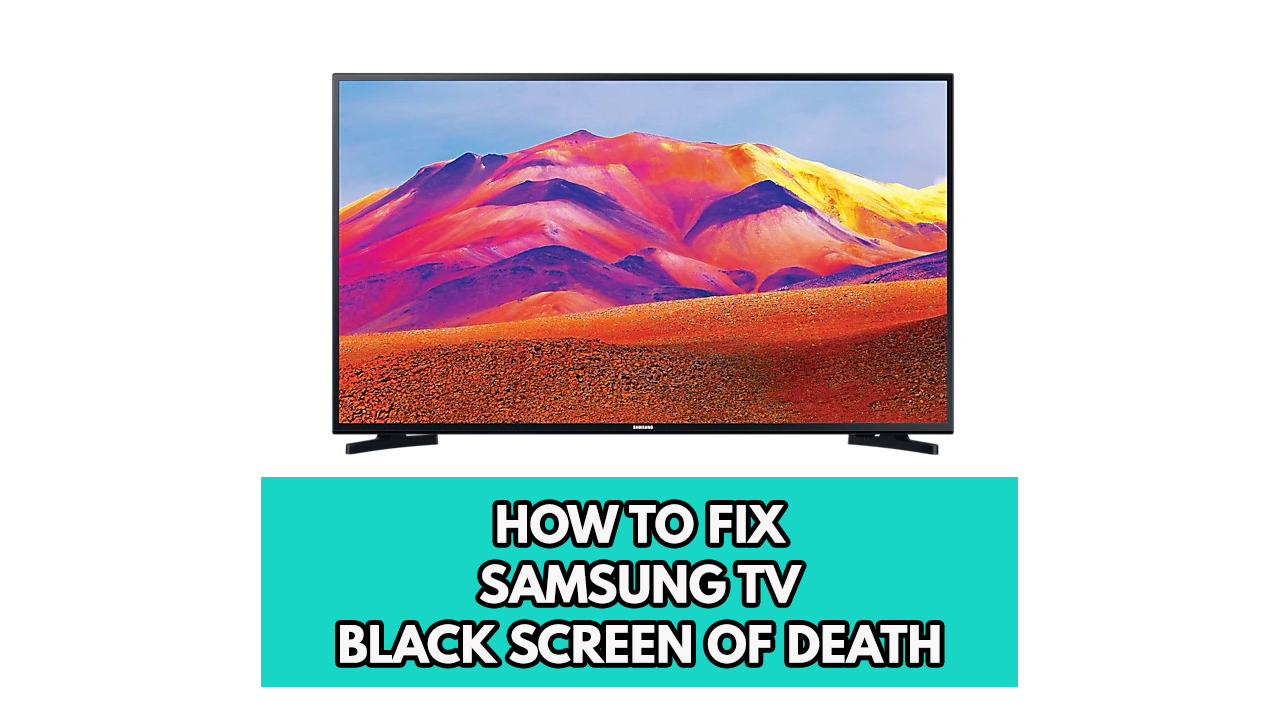 One issue you may encounter with your Samsung TV screen is that it displays a black screen or when you are watching the Samsung TV screen turns black. This might be frustrating, especially if all you want to do is relax and watch your favorite TV show or movie.
Here's what you should do to fix the Samsung TV black screen of death.
Fix #1 Check all the cable connections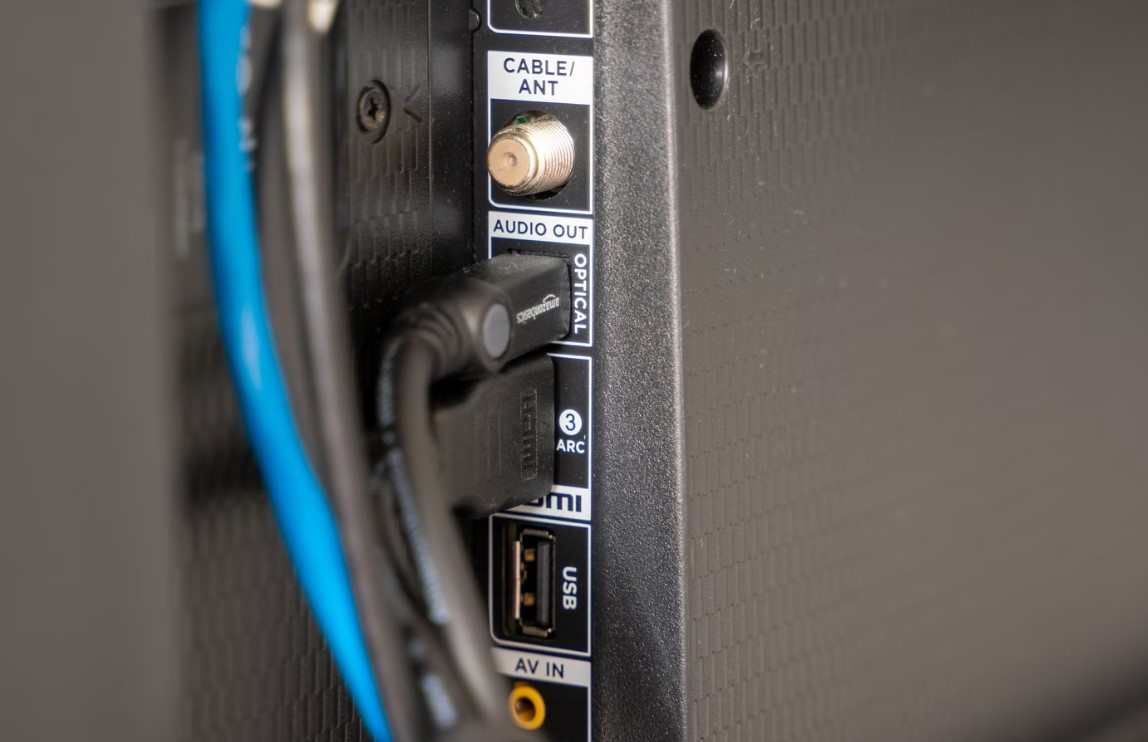 Check all the cables such as the coaxial cable, input cable, power cable, DVD player cable, and wires of your television for any issues. Examine the back of your television to ensure that all of the wires connected to it are properly connected to the relevant ports. In addition, if any loose or partially attached connections or wires are discovered, reconnect them to the port. Check to see whether the black screen is still present after you've double-checked all wires and circuits. After you have checked cable connections, whether you find a damaged cable, replace it and then check to see if your Samsung TV black screen of death issue is fix.
Fix #2 Power cycle Samsung TV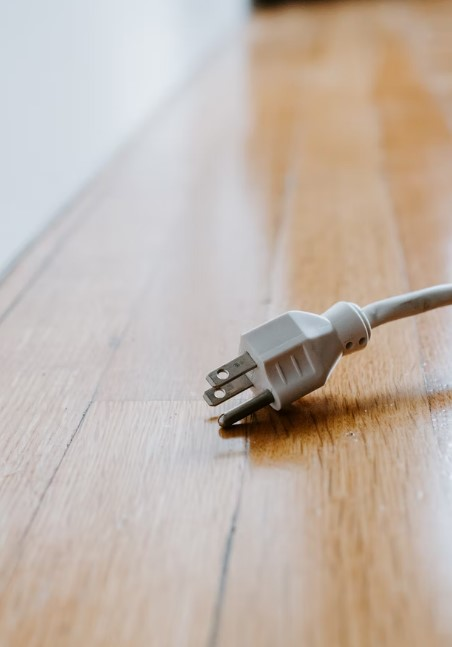 If you're having issues with your TV screen, such as the picture not displaying, we recommend power cycling or power resetting it using the instructions below. If your TV is connected to an external USB device, unplug it before resetting it. This is the first and most fundamental step in resolving the Samsung TV's black screen of death. Many Samsung TV owners were able to resolve the problem; if you wish to fix your Samsung TV black screen of death, simply power cycle or power reset it using the instructions below.
Power cycling Samsung TV
Step 1: Turn off your television using the power button on your Samsung TV remote control, then wait 15-30 seconds before turning it back on.
Step 2: If the black screen remains, switch on your television and unplug it from the wall outlet. Wait 60 seconds before proceeding.
Step 3: Reconnect the power cord to the outlet and turn on your television for 60 seconds to see whether it works.
Fix #3 Try other power socket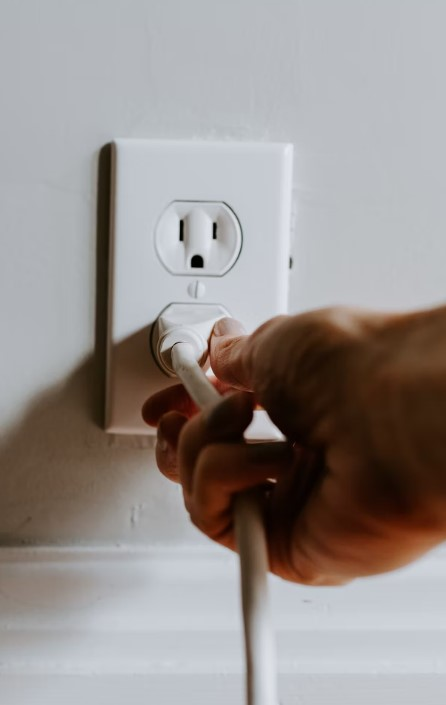 It's possible that your outlet is faulty and your television isn't receiving enough power if your remote works perfectly and all of the wires and connections that connect to the Samsung TV are properly attached. Finding a nearby outlet and plugging the cord into that outlet is preferred to fix Samsung TV black screen of death issue.
Fix #4 Check Samsung TV remote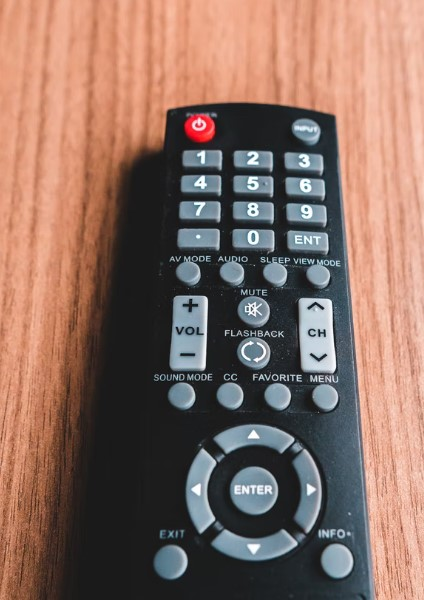 Open your smartphone's camera app. Push any key on your Samsung remote while holding the signal indication in front of the camera. If a light starts to flash, your remote is in fine working order; if it doesn't, your remote batteries may have run out of energy, or you may need to buy a new one. Now all you have to do is replace the old batteries with the new ones. Then try the procedures again to see whether your remote works. If it does, press the power button to turn the television back on. Check to see if Samsung TV black screen of death issue is fix.
Fix #5 Check Energy saving mode or power saving mode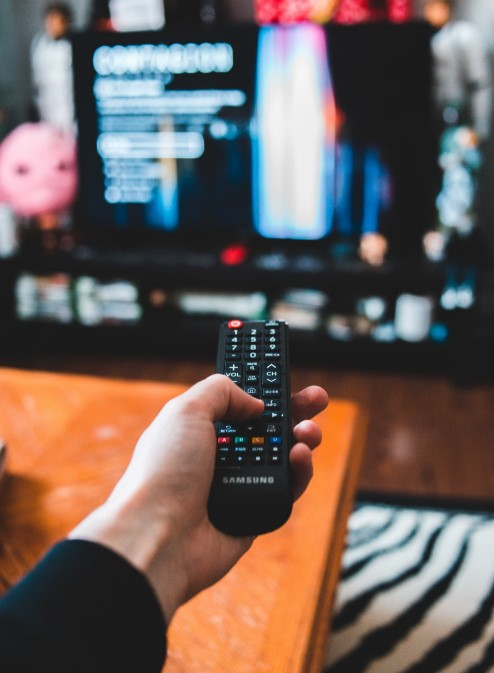 It's also possible that you mistakenly activated the sleep timer/power saver mode/energy saving mode. Because of sleep timer your TV may switch off after a predetermined period of time. As a result, the energy saving mode on your Samsung smart TV could be a source of the Samsung black screen error.
If your Samsung smart tv includes a sleep timer or power saver option, disabling these features may help you resolve the Samsung TV Black screen of death problem.
To switch off the sleep timer and power saver mode of Samsung TVs, use the following instructions:
Turning off sleep timer
Step 1: Take your television remote control and press the Menu button.
Step 2: Select System manager from the pop-up menu, then Time from the drop-down menu.
Step 3: Select Sleep Timer from the displayed menu, then tap the OF" option.
Turning off power saving mode or energy saving mode
Step 1: On your TV remote, press the Menu button,
Step 2: Choose Settings from the list of options.
Step 3: Select Energy Saving Mode from the drop-down menu and turn it OFF.
Fix #6 Use voltage management devices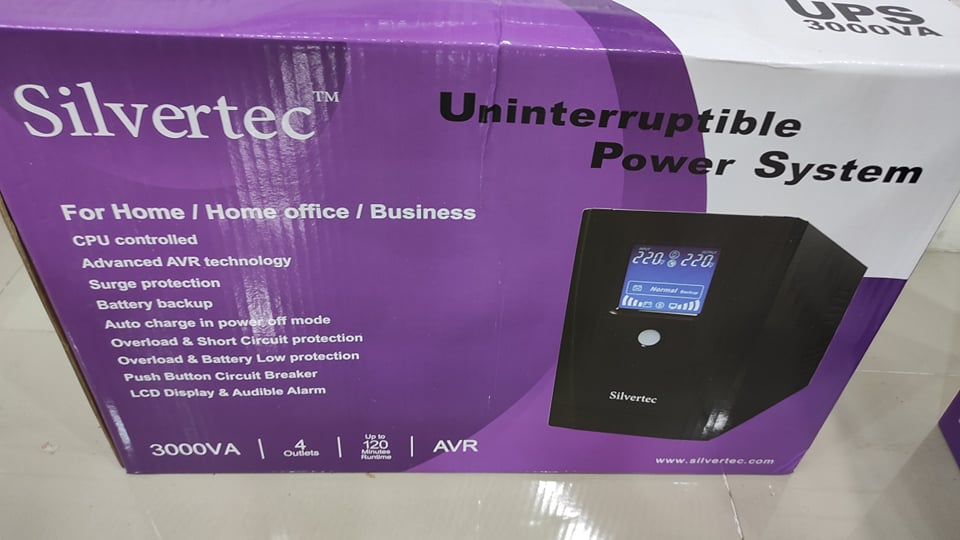 The most common cause of hardware difficulties is a fluctuating power source. It may cause your Samsung TV to overheat or malfunction in the display. You may experience a black screen of death as a result of this. Many more difficulties can be caused by excessively unstable voltage supplies.
To ensure a balanced supply to your Samsung smart TV, consider using a UPS. A UPS (uninterruptible power supply) or stabilizer aids in power continuity. As a result, you limit the likelihood of fluctuating power and can maintain a stable connection.
Fix #7 Check Smart TVs input source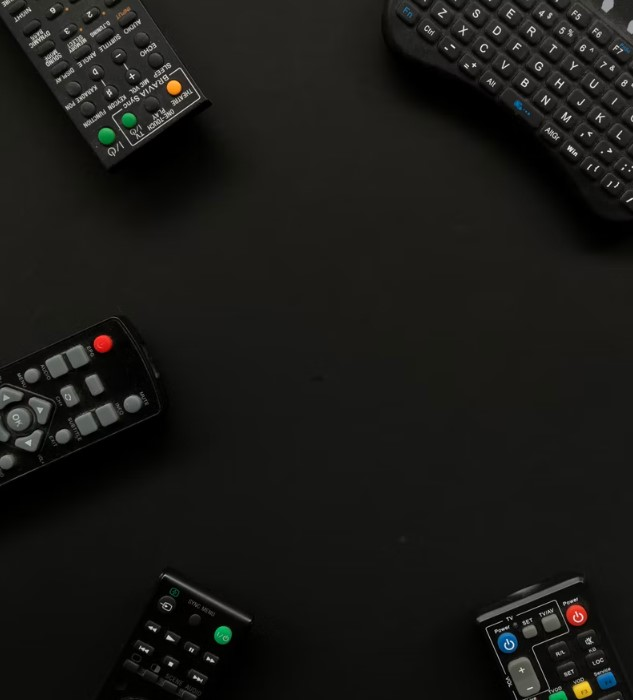 A TV input source is a streaming device that you use to watch something on your Samsung TV, such as a set-top box, sat box, Roku TV, or Amazon Fire Stick.
The issue maybe with your TV inputs source rather than the television. Check the input device's connectivity. Make sure it hasn't been damaged or isn't disconnected.
Check if the device cords are connected properly. A lack of connectivity could also be a factor. For example, if you're using an Amazon Fire TV Stick, make sure you're connected to the internet.
If the issue isn't with your Samsung TV, this step will help you narrow it down. As a result, you can take the appropriate actions.
Checking Smart TV input settings
Step 1: On your remote, press the Source button to display all possible inputs.
Step 2: Check that all of the input settings are proper.
Step 3: Verify that every component is connected to the correct input by switching to all inputs at the same time.
Fix #8 Set correct input device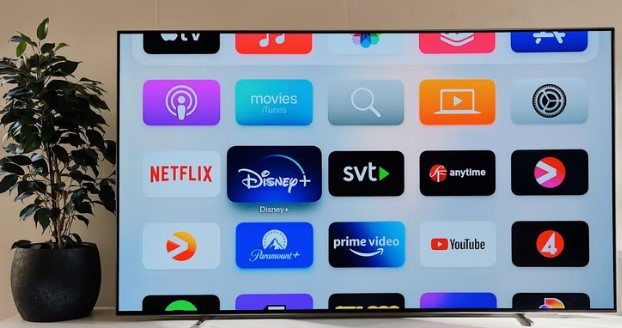 The ability to choose an input device on your Samsung Smart TV is likely a great feature. It enables you to connect several different input devices. Then you can select one as an entertainment source.
If the wrong input is selected, you can get a black screen of death error. If the TV settings were altered automatically in some circumstances. If another input device was turned on and subsequently turned off, this may occur. In any case, these procedures will help you check all the TV inputs.
Setting TV's input
Step 1: Press the External Power Source button on your TV remote.
Step 2: This will bring up a menu of choices on your television. Select Input Settings from the drop-down menu. Check to see if all of the necessary inputs are turned on.
Step 3: Remove any devices that you no longer use from the list. Save the input settings.
Fix #9 Check Samsung TV's firmware
Samsung TV black screen of death is due to an outdated firmware. You will most likely be able to resolve the Samsung TV black screen of death if you update your Samsung TV. Samsung TV firmware can be updated in a variety of ways. If the black screen is only momentary and appears only sometimes. Then, from the settings, you can quickly make the update. Keep in mind that the TV will only detect and download updates if you have an active WiFi connection
Updating outdated TV firmware
Step 1: Go to your TV's Settings and look for the Support option.
Step 2: Scroll down to the Software Update area. It's available for use.
Step 3: To check for updates on the TV, click Update Now.
Fix #10 Hard Reset Samsung TV
Samsung TV are prone to failure during power outages or surges, which is a common issue. If you conduct a hard reset, the problem will be resolved from the TV's memory, and you will not lose any of your downloaded content or settings. Many individuals have reported that resetting their television solved their problem, so if you want to fix your Samsung TV's black screen of death, follow the steps below:
Hard resetting Samsung TV
Step 1: Turn off the TV and any other devices and cable connections that are attached to it.
Step 2: Remove the power cord and cable connections of television.
Step 3: For 30 seconds, press and hold the television's power button.
Step 4: Leave the TV unplugged for a further 10 minutes.
Step 5: Reconnect the television, cables and other external device and make sure they are properly connected to the power supply.
Step 6: Turn on the television.
Fix #11 Factory Reset Samsung Smart TV
If the Samsung TV's black screen of death persists, there may be a problem with the internal settings. Perhaps the software update was corrupted during an update. A third-party app could possibly be the source of the issue. A factory settings reset is one of the most reliable techniques to resolve any software issue.
This can assist you in resolving a variety of issues. It's also a fast process. Keep in mind that a factory reset will wipe out all the settings, backlight settings, display settings, any downloaded material, saved preferences, and TV's data but if you have a Samsung account, you can save these settings. This method, on the other hand, is the most effective to fix Samsung TV black screen of death.
Factory reset process
Step 1: Use the TV's remote controller then press Menu button to access the Samsung TV setting.
Step 2: Select Support and navigate to the Self Diagnosis option section. The Reset option can be found there on the Self diagnosis option.
Step 3: If prompted for a security pin, enter the one you created. If you don't know the pin security, try the default pin 0000 or 1234. Usually, one of these works.
Step 4: You may be asked if you're sure you want to reset the television. Select Yes to confirm.
I hope these article fix Samsung TV black screen of death.
Feel free to visit our YouTube channel for additional support video and troubleshooting guides on various devices