This post shows how to reset network settings on Xiaomi Redmi Note 8 Pro. Read on if you need help restoring the default network configuration on your Xiaomi Redmi Note smartphone.
MIUI Network Reset
Every Xiaomi smartphone has its very own set of reset commands that are ready to tap whenever things go wrong and restoring defaults seems to be the only solution. One of the said commands is the network settings reset. As the name implies, this reset works by clearing out all custom network settings on the phone.
Among the information that will be deleted in this reset include network configurations such as APNs, Wi-Fi networks, Bluetooth connections and mobile data settings on the phone.
As a result, network defaults are restored and the phone obtains a fresh connection. Network-connectivity issues that are attributed to some erratic network configuration will likewise be rectified from the reset. This reset does not affect any user data saved on the internal storage, so backing up files is not needed.
Depicted in this quick walkthrough is the standard process of performing a network settings reset on the Redmi Note 8 Pro, through the settings menu.
Easy Steps to Reset Network Settings on Redmi Note 8 Pro
Before you begin, take note of your Bluetooth and Wi-Fi passwords because you will need to re-enter them later, in order to set up Bluetooth connections and reconnect to your Wi-Fi network to get back online.
1. Once you've got everything set, find then tap the Settings icon from the Home or Apps screen of your phone.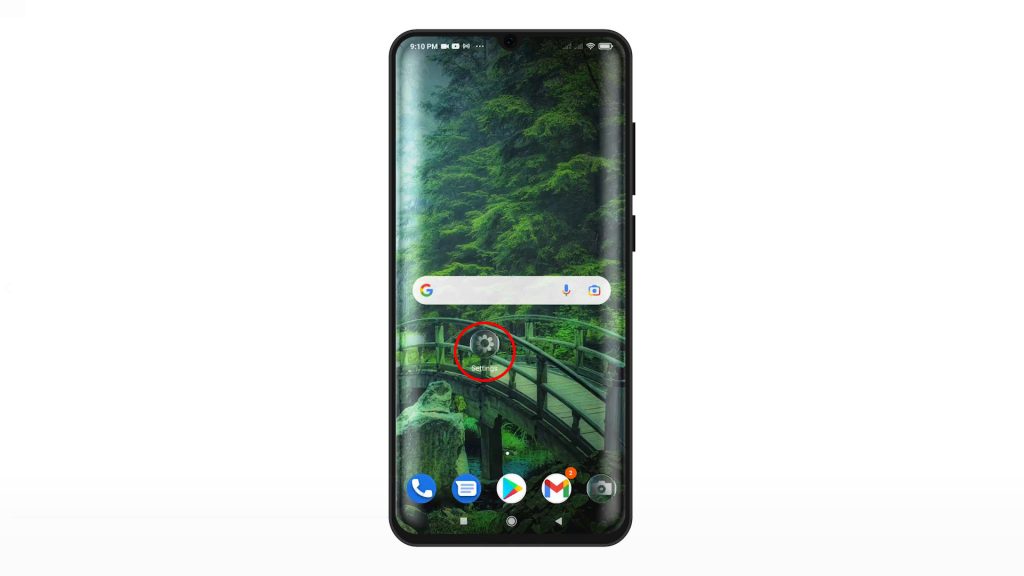 Doing so will let you access the main settings menu, where basic and advanced features are listed.
2. Locate and then tap Connection and sharing to continue.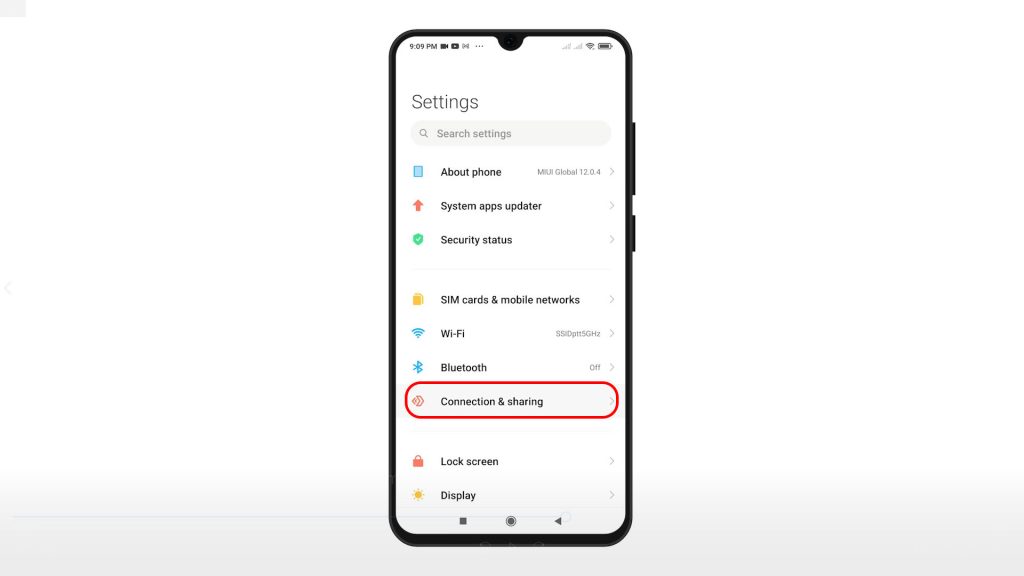 Another menu opens, prompting relevant options and features.
3. Scroll down to the bottom of the screen. Then, tap the option to Reset Wi-Fi, mobile networks, and Bluetooth.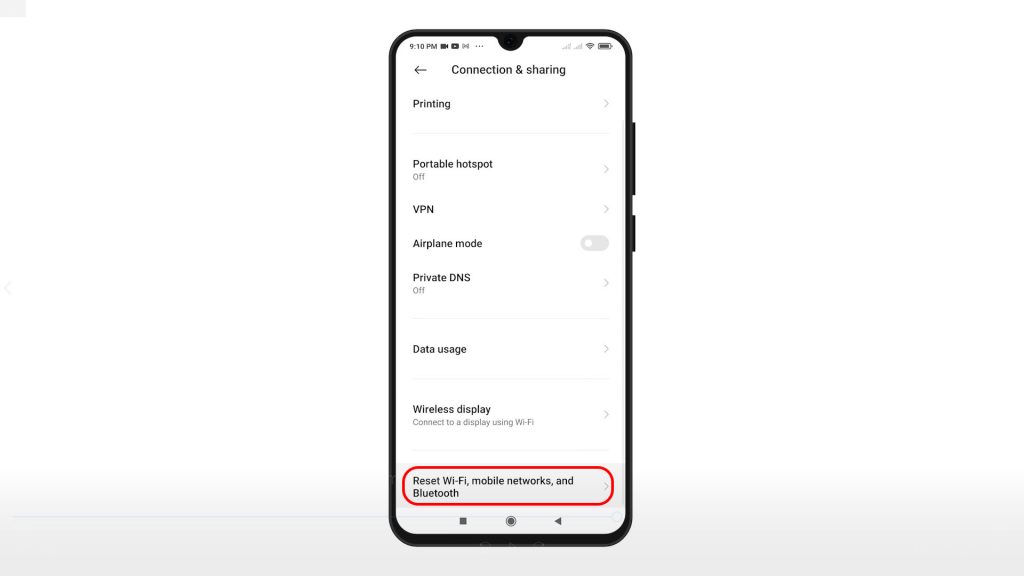 On the next window, you will see more details of what the network reset does on the phone.
4. Read and review the details. Then, tap Reset settings at the bottom to proceed.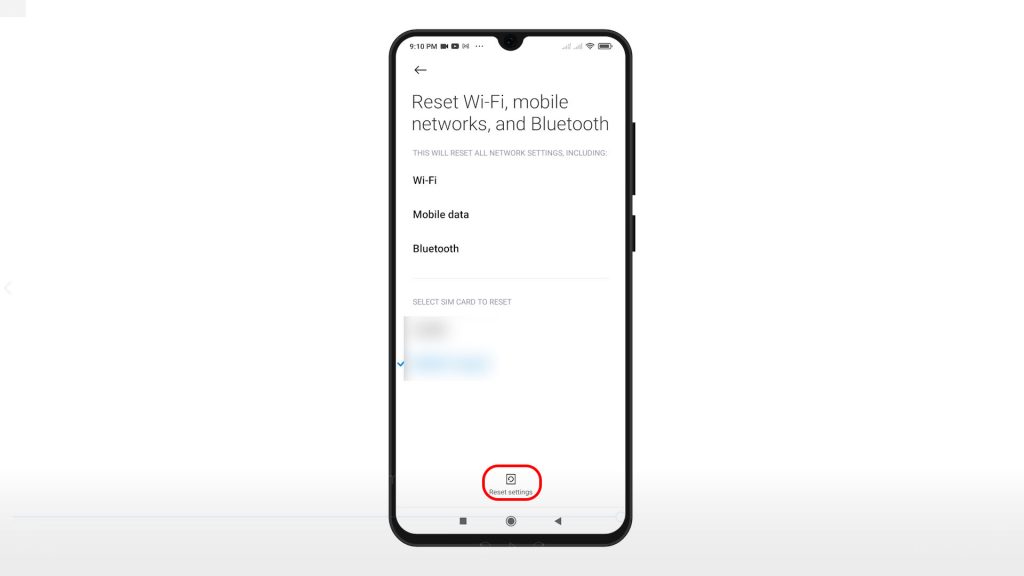 Enter your device PIN or pattern, if prompted.
5. A pop-up menu will then appear beneath the display. Read the final notes and then tap OK to confirm.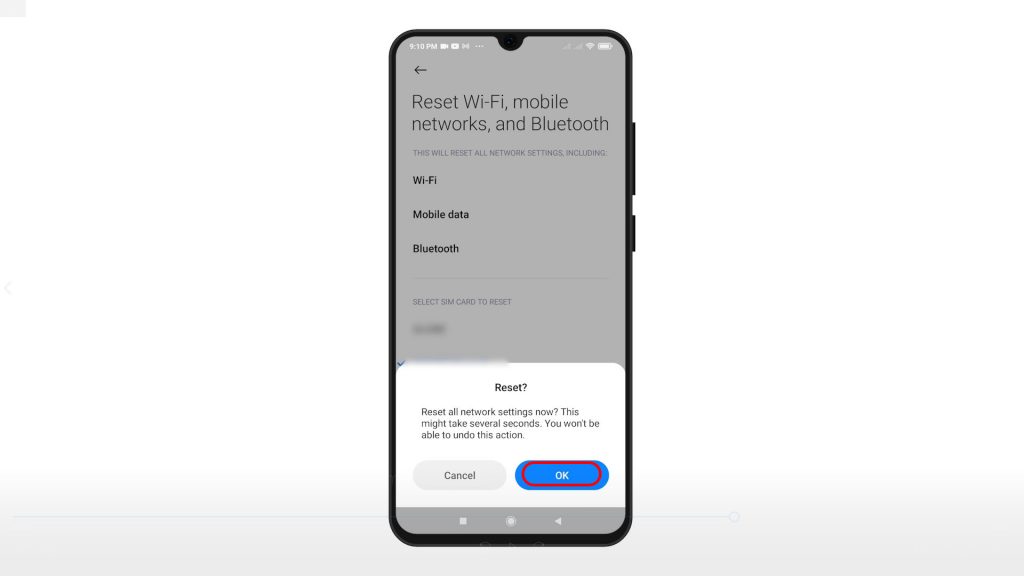 The phone will then start erasing all custom network settings including saved Wi-Fi networks and Bluetooth devices. Custom APNs and cellular options are likewise deleted.
The entire process may take several seconds or minutes to complete. When the reset is finished, the phone reboots by itself. Just wait for it to finish restarting.
As soon as it's done, default network settings are already restored. That said, you will need to set up the internet and reconnect to your Wi-Fi network like the first time.
And that's how to perform a network settings reset on the Redmi Note 8 Pro smartphone.
More Video Tutorials
To view more comprehensive tutorials and troubleshooting clips on different mobile phones and tablets, feel free to visit The Droid Guy channel on YouTube anytime.
You might also want to read: