Do you have an issue with Amazon Prime Video stuck on loading screen or just spinning circle on the loading screen? This issue can be caused by several things, including a bad internet, server outages, and software issues, to mention a few. You will need to do several troubleshooting steps to resolve this Prime Video issue.
Amazon Prime Video, sometimes known as Prime Video, is a streaming service that offers free access to thousands of videos for Amazon Prime subscribers. The service mainly makes available Amazon Originals, which are movies and TV shows produced by Amazon Studios and MGM Holdings or with a license from them. In addition, it offers video rentals and purchases, content from other sources, content add-ons, and live sporting events. There is a vast library of films and TV shows available on Amazon Prime Video, all of which can be viewed in up to 4K Ultra HD quality, HDR, and stored for offline viewing on mobile devices.
Amazon prime video app stuck on loading screen? Here's how to fix the endless loading screen issue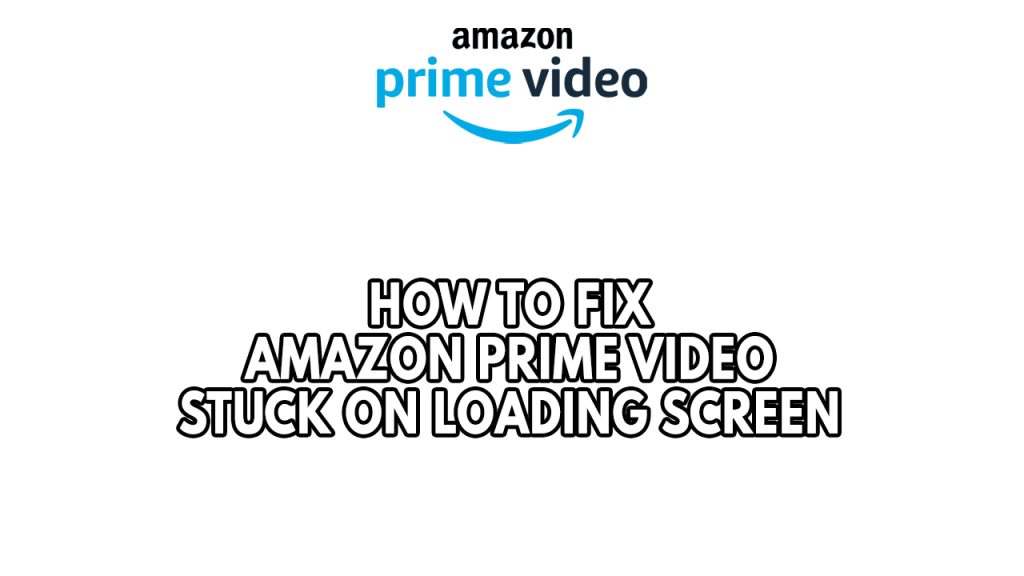 One of the common issues that you might experience when using Amazon Prime Video is when you are stuck on the prime video loading screen or the loading screen is spinning circle only. Here's what you need to do to fix prime video stuck loading screen.
Fix #1 Check internet connection
The first thing you need to do when your Amazon Prime Video just stays on the loading screen is to check the internet. You need to make sure that the streaming service has access to a fast internet speed so that it can properly load.
You can check your internet connectivity using some of the popular online speed checker tools.
Time Needed : 3 minutes
Checking internet speed
Open your browser on your smart TV, computer or mobile phone.

Choose any preferred internet browser you want.


Type speedtest.net to have your net speed check.

Speed test site is one of the most popular web tools to check your connection speed.


Press the Go button.

Pressing Go button will start the speed test.


Wait for the results of the speed test to be completed.

Find out how fast is your download and upload speed.

Your network speed results should match your subscription plan from your internet service provider.
Prime Video recommends a minimum download speed of 1MB/s for SD content and 5MB/s for HD content. Based on the available bandwidth speed, Prime Video will provide the greatest quality streaming experience possible.
For access to Amazon Prime Video, Prime video users must have a reliable internet. By restarting your network device or Wi-Fi router, you can determine whether slow, intermittent, or no internet is the result of a problem with the device. If you are having problems with Amazon Prime Video, a network reset can be useful.
Step 1: Unplug the power cords from the power socket on your Modem and Router.
Step 2: Reconnect your modem and router to the power supply after a minute and turn on the devices.
Step 3: Wait for the lights to come on again.
To have a stable internet signal with your Wi-Fi router, Prime Video users can do the following steps:
Step 1: While using Prime Video app, try to disconnect any other devices that are connected to the WiFi router. This allows the gadget to utilize the maximum amount of internet bandwidth.
Step 2: Bring the gadget or television closer to the router. This will allow the gadget to receive a significantly stronger Wi-Fi signal.
Step 3: If you have a dual-band router, try connecting the streaming device to the 5GHz channel rather than the 2.4GHz band.
Fix #2 Check for Amazon prime video outages
One of the reasons why you have Amazon Prime Video loading screen issue is if there is a Prime Video outage. You can check the status of the server by going to a third party server checker such as DownDetector.
If there is a reported Prime Video outage then you will have to wait for this to be resolved.
Fix #3 System Restart
A simple technical glitch in the app or the device itself may occasionally be the root of the issue. Try restarting the device that has the Prime Video to fix the issue, and then see whether the Prime Video app is working again.
Restarting (Sample: Samsung smart TV)
Step 1: Press and hold the power button on your remote until the TV turns off and on again. This should only take about 5 seconds.
Step 2: Unplug your TV from the power socket for 30 seconds, and then plug it back in.
Fix #4 Clear data and cached data
Streaming problems may also be caused by outdated cached data on your streaming devices. A corrupted app cache data is also one of the main reasons why the Prime Video is stuck on loading screen. You must clear the cache and data of the Prime Video app in order to get rid of this corrupted data on. Remember that after completing this step, you will need to re-login your Prime Video account.
Clearing data and cache on app
Step 1: Go to Settings on your Smart TV or device.
Step 2: Select Applications.
Step 3: In Manage Installed Applications, select the app you are having trouble with, in this case the Prime Video app icon.
Step 4: Select Clear Cache, and then Clear Data.
clearing browser data and cache
Step 1: Open Chrome browser, then click the three dots in the upper right corner.
Step 2: Open More tools.
Step 3: Select Clear Browsing Data and then select what you want to delete.
Step 4: Choose browsing history, Cookies and other site data, Cached images and files, then click the clear data button.
Step 5: Close Chrome browser then relaunch the browser and access Prime Video.
Fix #5 Deactivate any VPN or proxy servers
If you are using a VPN or proxy servers while using the Prime video app streaming services, this might have an effect on the prime application when you watch movies. Try to disable the VPN and see if this fixes the loading screen issue with Prime video.
Fix #6 Reinstall Prime video app
Sometimes a faulty app installation is the root of the issue. You will need to uninstall the Prime Video app and then download the latest version of Prime Video app in order to fix this. The Prime Video app is available on a range of televisions, Amazon devices, mobile devices, Blu-ray players, games consoles and streaming media devices. In a way the process is almost the same to uninstall and reinstall prime video.
Uninstalling Prime video
Step 1: Go to Settings on your Smart TV or device.
Step 2: Select Applications.
Step 3: Select Prime video then uninstall.
Installing Prime Video
Step 1: Open your smartphone's app store, play store, or content store of your Smart TV to download and install the Prime Video.
Step 2: Open the Prime Video app.
Step 3: Register your device by selecting Register on the Amazon website. You will be given a code to enter on a given website.
Step 4: Some devices show the option to Sign in and Start Watching, using your Amazon account information.
Try to check and see it fix Prime video stuck on loading screen issue.
Frequently Asked Questions
Why is my Prime Video stuck?

This issue can be caused by several things, including a bad internet, server outages, and software issues, to mention a few.

How Do I Cast Prime Video to My TV?

From the app > select cast icon >then select the chromecast device > select title you wish to watch title will appear on the display of chromecast. In addition to the Casting option, if you have a Chromecast with Google TV device, you can use the remote control and the Prime Video on that device.

Is Prime Video free with Amazon Prime?

A Prime subscription comes with Prime Video benefits. On your preferred devices, you can access hundreds of TV shows and movies with your membership.

Why am I being charged for Prime Video if I have Amazon Prime?

Your Prime subscription does not include Prime Video Channels. You can add the content you desire from premium third-party networks and other streaming entertainment channels with these extra, paid subscriptions.

Can you have multiple users on Prime video?

Within Prime Video, you can have up to six user profiles on a single Amazon account (the basic primary profile plus up to five other profiles, which can be either adult or kid's profiles).