Do you want to know how to cancel amazon prime membership? You might want to cancel it because you don't want to pay the monthly fee anymore, you don't like the service or is just not into what the Amazon prime offers. Don't worry in this article we will be showing you the easy steps to cancel Amazon prime memberships.
Amazon Prime is a paid subscription service from Amazon that is offered in many countries. Users of Amazon Prime have access to additional services that would otherwise be either unavailable or priced higher for other Amazon customers. A few of the services offered are same-day, one-day, or two-day deliveries of items as well as streaming services for movies, music, e-books, games, and groceries. According to Amazon, there are more than 200 million Prime members globally as of April 2021.
Cancel your Amazon prime membership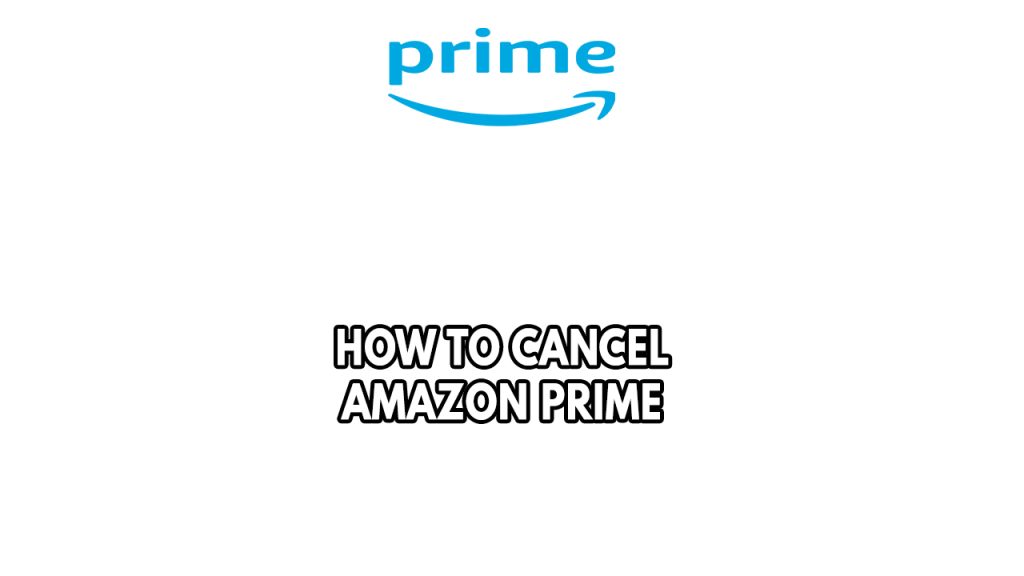 Getting a Amazon Prime subscription will provide you with a wider set of movies and TV shows to be watch. That means a more enjoyable experience when you have an Amazon prime subscription but if for some reason you want to cancel your membership, you have come to the right place as we will show you the easy steps to cancel your subscription. You can end membership or cancel your Amazon prime membership with this method.
Keep these in mind before you end membership:
Once your Prime membership expires, the associated additional subscriptions won't renew.
If your Prime membership is tied to a service you get from another business (like Sprint), get in touch with them to manage your subscription.
Cancel your amazon prime membership
Using a web browser, Prime Video subscribers can manage and cancel their subscriptions. You can do this with a tablet, smartphone, or computer. The good thing is that whether you cancel using a PC or a smartphone, the process is almost the the same. To cancel the subscription in each situation, you must go into your Prime account. Follow the step by step guide below:
Cancelling prime membership subscription
Step 1: Open any browser.
Step 2: Go to Amazon website.
Step 3: Go to Account & List in the upper right corner then select prime membership.
Step 4: Select Update, Cancel, and more, and follow the on-screen instructions.
Cancelling prime benefits using the Amazon app
Step 1: Visit the Amazon Shopping app on your iOS or Android device.
Step 2: The hamburger icon may be found in the top-left corner of Android and the top-bottom corner of iOS. Click on it.
Step 3: Now navigate to Your Account and select Account Settings from the list.
Step 4: You'll find Manage Membership in this area. After tapping it, select Manage Membership.
Step 5: When you select the Membership menu, a new page will load, allowing you to select End Membership.
If you have cancelled your annual Prime membership within three business days of getting the subscription, Amazon will give you a full refund your whole membership fee providing you haven't already used any of the Prime membership benefits. Additionally, if you decide to end your annual membership at any other time, Amazon will only issue a credit note and refund the whole membership amount if you haven't made any Eligible Purchases or used any Prime feature since your previous Prime membership charge.
Frequently Asked Questions
Do Amazon Prime members get free audiobooks?

As part of their membership, users can access free Audiobooks content.

Do Amazon Prime members get free music?

Your subscription comes with free access to Amazon Music. More than a thousand playlists and stations that were created by Amazon's music experts are among the 2 million songs it offers.

Is Amazon cloud free for Prime members?

Subscribers will receive 5GB of free cloud storage, which can store 2000 photos, for both member and non member of the subscription. However, all files—including pictures, documents, videos, Excel files, etc.—are stored there. The monthly subscription charge is $12.99 plus any applicable taxes.

Do Amazon Prime members get free delivery from Whole Foods?

No, last year Amazon stop free delivery.

Do AARP members get a discount on Amazon Prime?

Yes, Amazon offers discount for AARP.