This post shows how to set up a password on Redmi Note 8. Read on if you need help adding a unique password to secure your phone and prevent access from unauthorized users.
MIUI Password Security
Aside from being a very good camera substitute, a smartphone can also be used as a portable storage where you can store all your important information. And for that very reason, it is very imperative to protect and secure the phone.
There are different security features available for every device. Among the most common options would include but not limited to screen lock pattern, PIN and password. More advanced security features or biometrics security such as fingerprint identification and face recognition are also available.
Any of these screen lock types can be activated during initial setup or anytime you want. And the setup process varies between devices.
Depicted in this quick walkthrough is the actual process of setting up a password as screen lock type on the Redmi Note 8. And here's how it's done.
Easy Steps to Set Up a Password on Redmi Note 8
Follow these steps to secure your MIUI smartphone with a unique password.
1. To get started, access the main settings menu by tapping on the Settings icon from the Home or Apps screen. Just look for the Gear-shaped icon and then tap on it to open the app.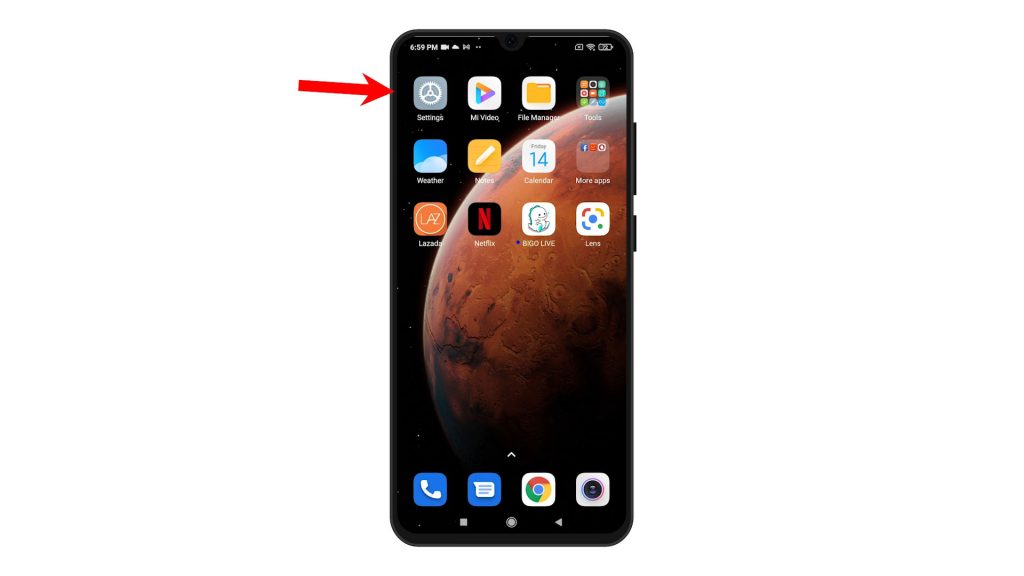 2. While on the Settings menu, scroll to find and then tap Passwords & security. On the next menu, you will see the passwords and security features of your phone.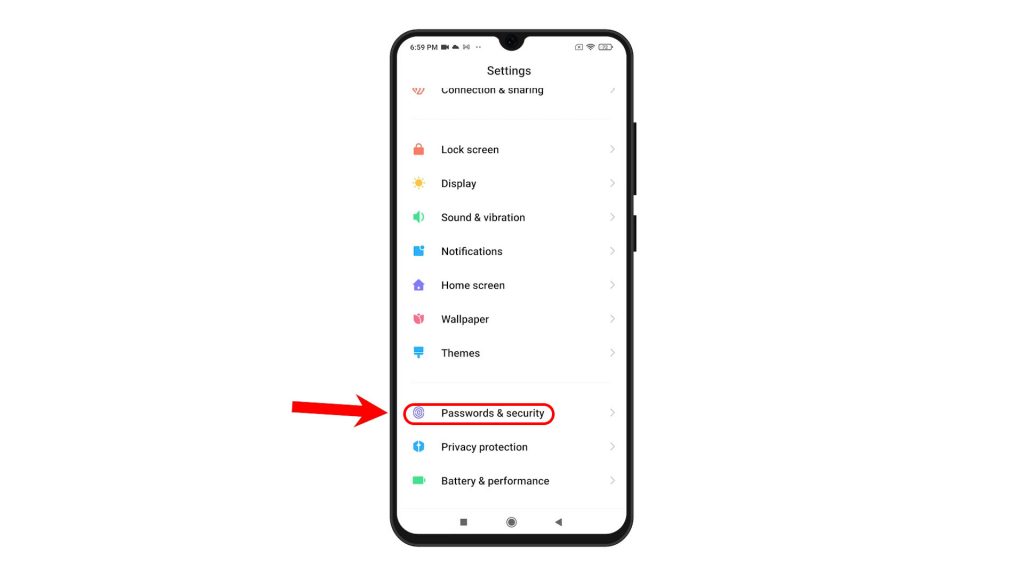 3. To continue, tap Screen lock. Available screen lock features will load up next.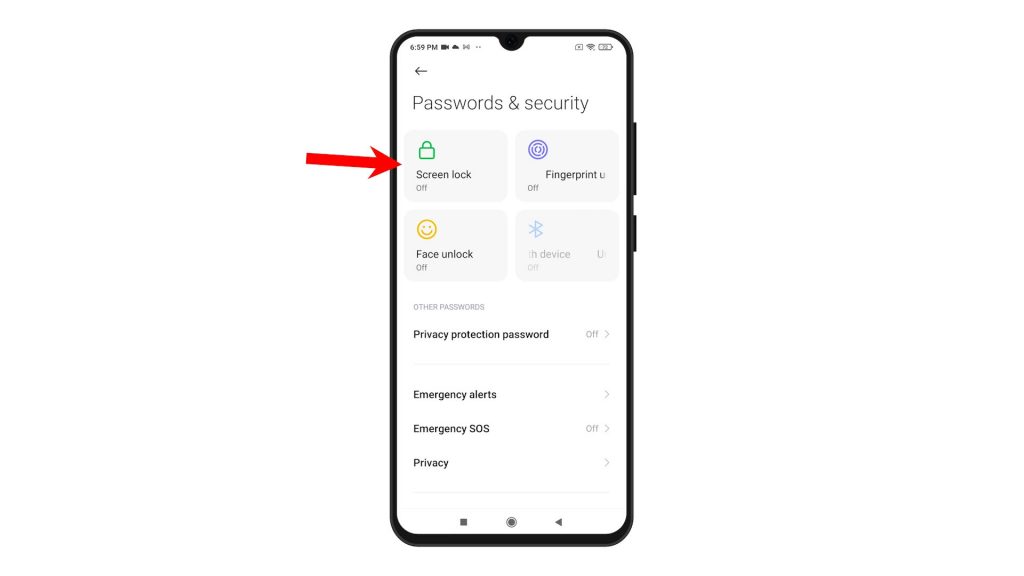 4. Tap Password to proceed. A pop-up menu will appear beneath the display.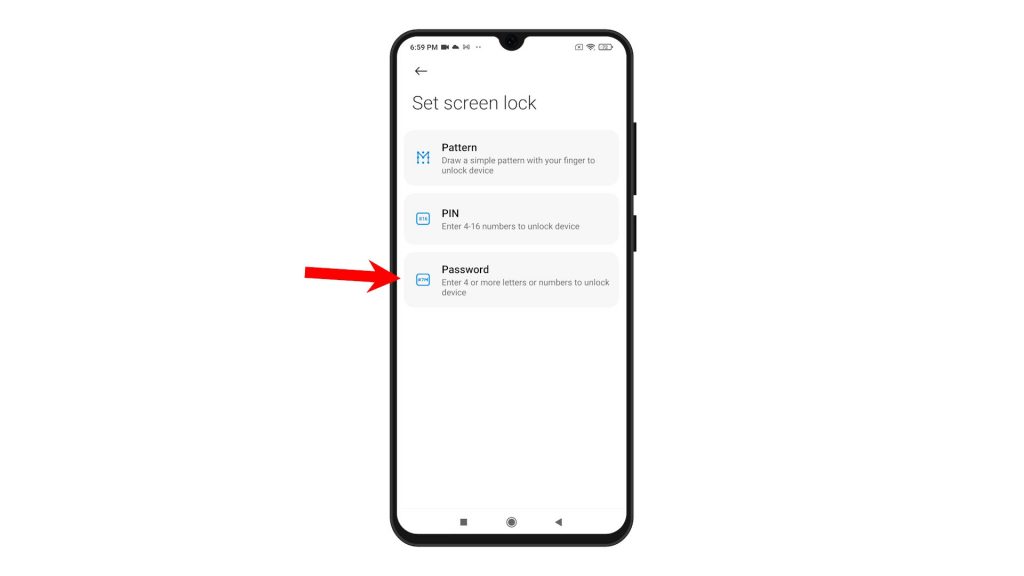 5. Read the message prompt then tap Got it to continue.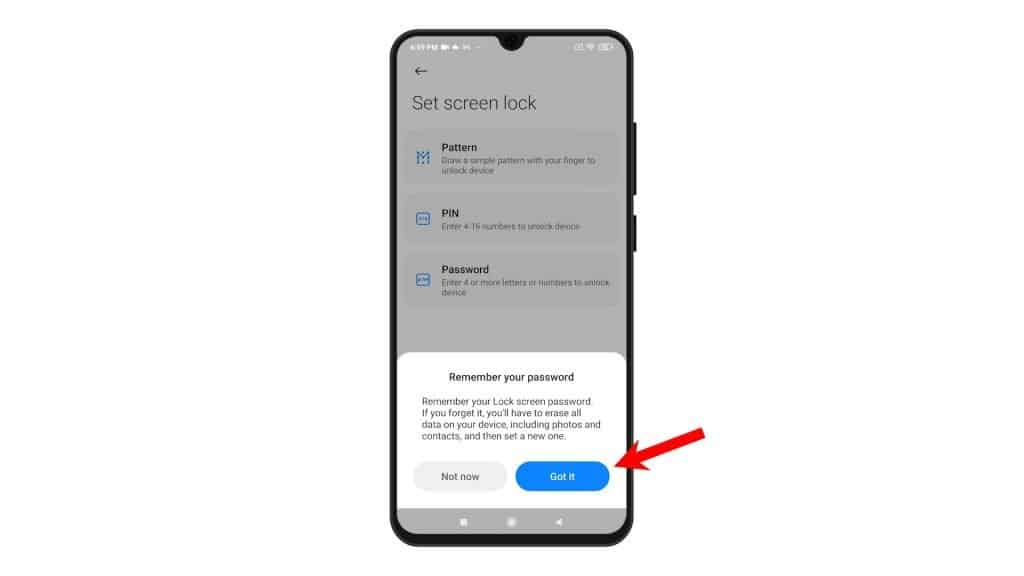 6. On the next screen, you will be asked to set your password. Just use the onscreen keyboard to enter your password. Then, tap Continue.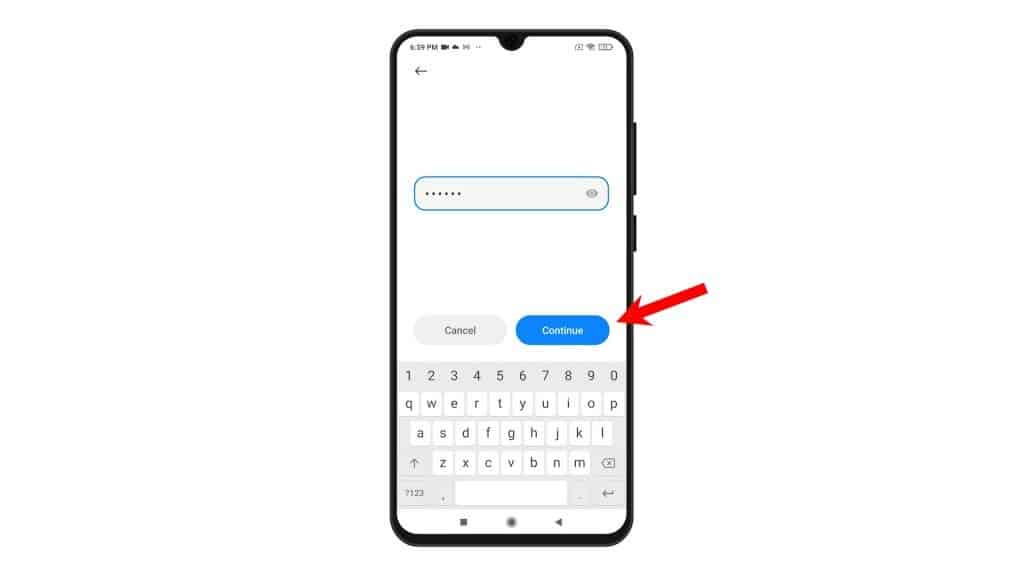 7. Re-enter the same password on the next screen and then tap OK to confirm.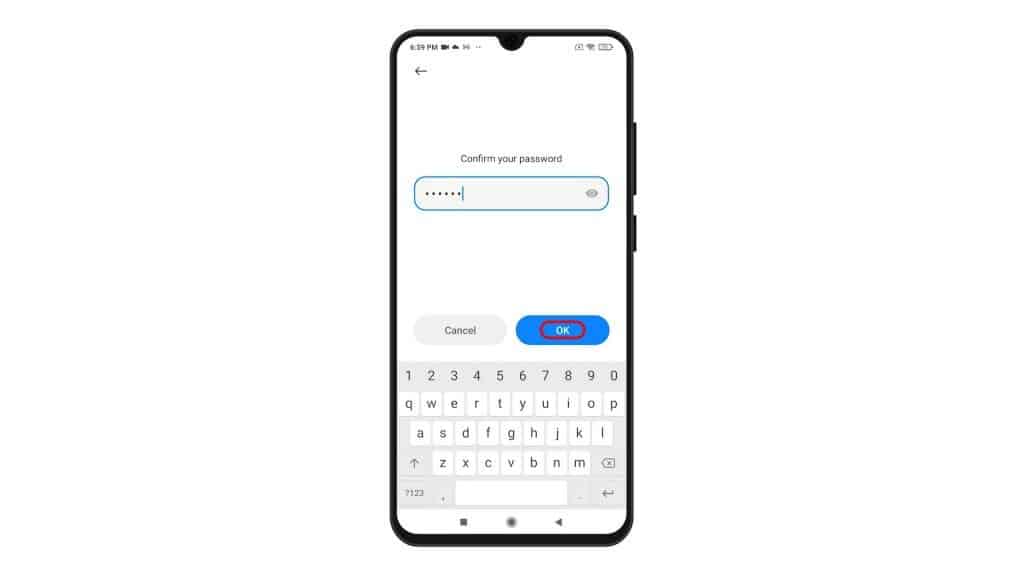 8. If prompted, you may opt to add a fingerprint by tapping the Add button on the pop-up screen. Otherwise, tap Cancel.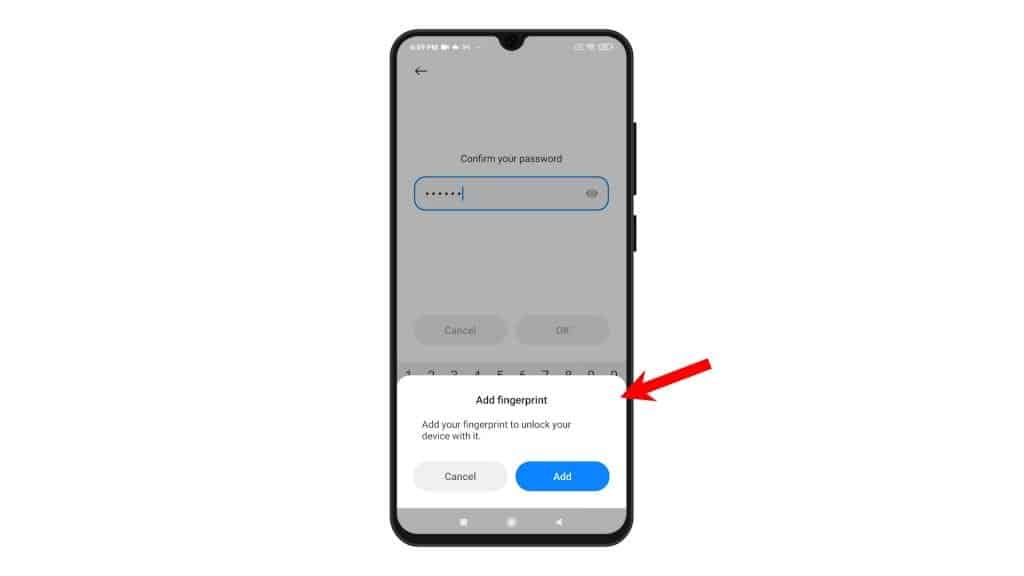 The new password will then be saved and used as the lock screen security on your device.
You can also change or update your password anytime you want. Just be sure to take note of it so you won't end up being locked out of your own phone.
Password Requirements
The standard requirement for a password is 4 or more characters. For higher security, use an alphanumeric password that consists of unique characters, easy for you to remember but hard for other people to guess.
And that's all about setting up a lock screen password on the Redmi Note 8 smartphone.
More Video Tutorials
To view more comprehensive tutorials and troubleshooting clips on different mobile phones and tablets, feel free to visit The Droid Guy channel on YouTube anytime.
You might also want to read: