Are you experiencing a black screen issue when playing Resident Evil Village on Steam? In this troubleshooting article, we'll show you the causes of this problem and the solutions that you can do to fix it.
Reasons why you're getting black screen in Resident Evil Village
If you're experiencing the Resident Evil Village black screen issue, it may be due to one of the following causes.
Outdated drivers.
When playing on a PC, it's important that device drivers are regularly updated. A driver is like a mini-operating system of a hardware device (such as a graphics card) needed by Windows OS in order to do a task like play a game. If a driver is outdated, your PC may encounter issues when it tries to use your graphics or video card to play a game. Issues like random crashes, freezing, lag, and unexpected black screen are usually caused by an outdated driver.
Corrupted game files.
Another likely reason why you may be getting the Resident Evil Village black screen issue can be damaged game data. Your game files may become corrupted if you interrupt the system while it's trying to save your progress, or when it's trying to install game updates. At other times, other local files may be affected if you turn off your PC when an installation of a game or another program is underway.
If you got the game via Steam, you can use a tool within Steam client to verify integrity of game files.
Interference from third party apps.
Some applications may conflict with other apps. Some players have reported having trouble with Resident Evil Village when they enable the Steam overlay feature while others said that third party applications with overlay functions like MSI Afterburner crashes it.
If you're running other apps while Resident Evil Village is active, it's worth checking if any of them is responsible for your black screen issue.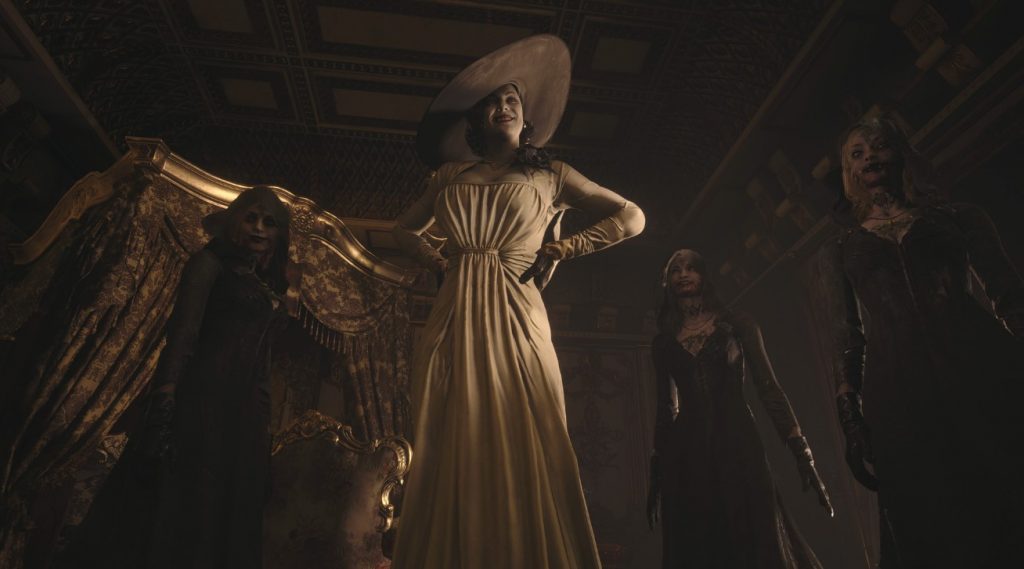 How to fix Resident Evil Village black screen
Below are the solutions that you can try if Resident Evil Village is stuck in a black screen.
Fix #1: Install driver updates for your graphics.
Keeping your computer's software environment updated, particularly your GPU drivers, is an important maintenance task for any PC gamer. If the game is stuck in a black screen, simply close it and its related processes using the Task Manager. Then, before you run the game again, make sure that you manually check if there's a need to update the driver of your GPU.
Use the links below depending on what type of graphics you're using:
Fix #2: Verify your hardware specs.
Some people install games on their PC without checking if it can handle them. If your PC is old and not designed for gaming, there's a chance that it may be ill-equipped to handle Resident Evil Village. Make sure that it meets the minimum system requirements before you launch the game again.
Fix #3: Repair game files.
Resident Evil Village black screen issue can be caused by damaged game files. To check if that's the case, you can use the Steam file repair tool to verify integrity of game files.
Fix #4: Terminate other apps.
If you have other applications running in the background when playing, try to see if any of them is responsible for the black screen issue. To do that, you need to allow Resident Evil Village to run alone. Use the Task Manager (press CTRL+ALT+DEL) to check any other processes and if needed to close them.
If you're on Steam, try to see if the Steam overlay feature is causing a problem by turning it off.
Here's how:
Close the game (if it's running).
Open Steam client.
Click Library.
Right-click on Resident Evil Village and select Properties.
In the General tab, make sure that Enable Steam Overlay while in-game box is unchecked.
Launch the game again and check for the problem.
Fix #5: Run the game in Windowed mode.
Another way to fix Resident Evil Village black screen issue is to run it on Windowed Mode. To do that, simply press ALT+ENTER while the game is running.
Alternatively, you can also try the following:
Open Steam.
Right-click on the game and select Properties.
In the General tab, look for the Launch Options box and type in either -window or -windowed (depends on which one works).
Fix #6: Delete and reinstall.
If the game remains stuck in a black screen after doing all the solutions above, consider deleting and reinstalling it. This can work if the cause of the problem is something within the game's data that none of the simpler solutions can't reach.
OTHER INTERESTING ARTICLES:
Visit our TheDroidGuy Youtube Channel for more troubleshooting videos and tutorials.