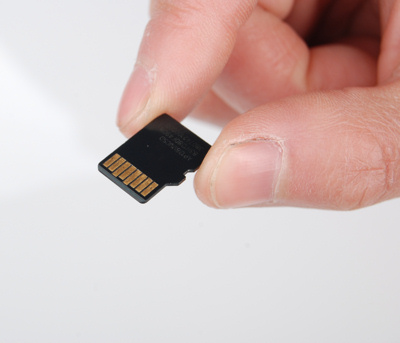 Looking for solutions on how to resolve SD card or phone memory issues? Keep on reading and you might learn something!
This post is intended to address questions on how to fix Samsung Galaxy S5 memory issues. If you emailed us before and you don't find your question here, don't worry as we would eventually publish it in the next posts.
For those who are yet to contact us, make sure to use the link provided at the bottom of the page.
---
Problem #1: Samsung Galaxy S5 cannot transfer audio/music files to SD card
Everytime I try to transfer my audio files/music to my SD card it says error and doesn't allow me to. — Jesse
Solution: Hi Jesse. Are you trying to move DRM-protected music files to your SD card? In case you are not aware, DRM(digital rights management)-protected files like videos, music, movies and other digital contents cannot be transferred to another memory unit other than the intended system. Most paid music files are DRM protected so that is the most likely reason for the error you're getting. Try to contact the source of the music files to verify if the contents are indeed licensed.
Problem #2: Black exclamation marks showing when viewing photos stored in SD card
Well, I got my phone. All was well. Pictures saved to SD card without any issues. Around 1 maybe 2 weeks ago (trucker had a bad week so can't recall exactly) I tried to take some pictures and the files were the black exclamation ones. I went through all the steps I've seen on your site. No joy then today I reset the camera app and that seemed to fix the problem… for around 5 pictures then back to exclamation point. If I try to send it says unsupported file and if I look for it on SD the files tend to not be there at all. Any help would be greatly appreciated. — Jim
Solution: Hi Jim. Those black exclamation marks you're getting when trying to view your photos are clear indicators of a corrupted file. When a file gets corrupted, the most likely reason is a bad or failing SD card. Try to unmount the SD card, reformat it, then save your photos again to verify its functionality. If you have the same problem after a reformat, try using a different one.
The lifespan of SD cards can vary depending on a lot of factors. The most common reason for these cards to fail sooner than expected though is usage, which also depends on individual users. Old SD cards are more prone to failing than newer ones simply because of wear and tear. Test a new one and see the difference.
Problem #3: Galaxy S5 detecting SD card as blank or has unsupported files after Lollipop update
After updating to this new OS, as soon as the phone rebooted after install, a message popped up stating "Blank SD card", "SD card is blank" or "SD card has unsupported files".
If I click on it the only option is to format and I don't want to do that of course.
Everything was fine before the update. Is this an isolated incident or would you have any Idea how I could solve this issue?
Thanks in advance. — Aaron
Solution:  Hi Aaron. Android Lollipop update was not supposed to affect the secondary storage device (SD card) so this must be an isolated case.
Have you tried inserting the SD card to another device to check if it still works? If the issue started to appear right after the update, something must have caused the firmware to detect the SD card as corrupted or unreadable.
We know that Lollipop can cause all sorts of problems because of a few factors so this must be negative effect of the update for your particular device.
Try to delete the phone's cache partition to force the phone to create a fresh cache. After that, access the SD card again to see what happens next.
There's no clear cut solution for Lollipop-related problems at this time and the only effective solutions we recommend (which are also the things Google and Samsung suggest) are to delete the cache partition, then perform a factory reset.
Problem #4: Samsung Galaxy S5 camera and Gallery app keeps on freezing
Hello, I'm having issues with camera freezing or stop working as well as my Gallery always freezing and stop working. I am unable to veiw my pictures most the time. When it does open it freezes. I love taking pictures and this really is a pain in the butt.. How do I fix this?? Please help thank you. — Angelia
Solution: Hi Angelia. Just like our recommendation above, you may be better off if you can test a different SD card first. Defective or malfunctioning SD cards can cause slow performance issues, freezing, and crashes if left unattended. Bad sectors in an SD card slows down the flow of information the phone's operating system are using to do tasks like opening an app, taking a picture, browsing the Gallery, etc. The camera app, Gallery, the phone's primary (internal) and secondary (SD card) storage units are all linked together so if any one of them is not working properly issues like you are experiencing right now happen.
While there are other possible causes for slow performance problems, we think that the SD card you have is defective. Try to either format it or simply replace it to fix the problem.
Problem #5: Galaxy S5 unable to download updates due to lack of memory
Hi. I have a Samsung Galaxy S5 with a memory card of 128 GB. However, I keep getting a message that there's no enough space to download my apps updates. I don't have that many apps installed. Can you help me with this, please? Do you have a solution for this, please? Thanks and regards. — Quinn
Solution: Hi Quinn. System and app updates are usually stored in your phone's primary storage unit (internal), not on the SD card. Clear out the internal memory and leave enough space and you should be good to go.
If you store photos and videos in the internal memory, consider moving them to another medium like a computer or upload them to a cloud service.
Problem #6: Galaxy S5 cannot update apps and system due to lack of memory
Hi, I have 2 issues with my Galaxy S5:
Charging. I have an OEM charger, at home and it works fine, but the one I have at work (also OEM) doesn't. It goes on and off like the charger is loose but the phone is on my desk and steady in one place, not moving. I replaced the charger and it was fine for 2 days. Now it's doing the same thing again. 
The other issue is the memory. I don't think I have that many apps but the memory is nearly at capacity and I can't upgrade as a result. I moved as many apps to my SD card, but still the same issue. Could there be something else hogging my memory?
Thanks! — Gloria
Solutions: Hi Gloria. Something must be wrong with the charging port of your phone. The tiny metal contacts in the USB port can get damaged overtime. If the phone is still covered by a replacement warranty, consider getting a new one. If it's out of warranty at this time, your best bet is to have it checked and/or replaced.
Note: iFixit website provides helpful guides on how to deal with hardware problems like how to replace the microUSB port on an S5. If you think you can handle it, just check out the site.
Your second issue is identical to Quinn's above. Simply make space in your phone's internal memory and you'll be set.
Problem #7: Samsung Galaxy S5 slow performance issue due to memory after Lollipop update
Hi. I have a Samsung Galaxy S5 phone. It was working perfect and fast until this dreaded new Lollipop update came. I have done the wipe cache partition, deleted all the apps I don't use and also I delete my photographs to save memory! I have done every step which the websites say. However my phone takes so long to open even my contacts or any task and this is really frustrating! I had high hopes while buying an Android but now I have lost all of it ever since this Lollipop update.
I would like to know if there is any solution to this? How do I speed up my phone?
I really would appreciate if this problem can be fixed. Thank you. — Suchita
Solution: Hi Suchita. Deleting the cache partition is one of the most effective solutions to rectify a slow performance issue but if nothing changes after doing it, another issue other than the phone's cache may be at fault here. Here are the things that you can try:
Restore the phone to its defaults via factory reset
Whether you've done it or not, try performing a factory reset to ensure the phone runs a clean firmware version. Afterwards, observe the phone for several hours without installing any application. This is important so you can narrow down the reason behind the problem as rogue or incompatible apps can sometimes slow down the phone significantly. If your S5 works normally without the third party apps, that's a hint that one of your apps is to blame.
To isolate the offending app, install yours apps individually, making sure to give the phone enough time to run so you can observe it. Do this until you have pinpointed the culprit.
Do not install unreliable, least known third party apps
Less popular or unknown third party apps are generally not profitable so there's little to no motivation for developers to update them further as new operating systems are released. This can cause compatibility issues and other problems.
While most third party apps are created to generate revenue, a few are designed to install malware or serve as backdoor access for more malware to be injected to a device at a later time. Stick to popular apps and be sure to read reviews in Google Play Store to get hints whether or not the app you are about to install is okay.
Check the SD card
A bad SD card can potentially cause problems so try using another one to see the difference. We are still gathering information to see if Lollipop update may cause potential SD card problems so in the meantime, make sure that your SD card is well maintained by doing a regular reformat every few months.
Problem #8: Galaxy S5 saves corrupted files to SD card everytime
Hi there I been reading all your post and they seem to be very helpful for others. I was wondering if you guys can help me with my problem?
I have a Samsung Galaxy S5 from AT&T, my problem is that when I move any file to the SD card (movies, pictures, applications you named everything ) the files get deleted or corrupted almost instantly. In the beginning I thought it was the memory card, but I did go through 5 cards and with all of them is the same problem. I tried the memory cards with another smartphone, an HTC eye, to be exact and the memory cards work great SO I assume that the problem is the phone.
I tried every single way to move file to the SD card ( from computer to phone, from Phone to card, from computer to card ETC. ) and the results are the same corrupted or deleted after I insert the card on the phone so I wonder if your guys  can  tell me what to do and help me out with this. I will appreciate if you can help me with this. By the way when I leave the files on the phone's internal memory they works great. thanks. — Norman
Solution: Hi Norman. Must surely be the phone. The phone may be messing up something somewhere along the line of saving the files to the SD card. The only thing that we can think of is factory reset as this would force the phone to revert to its defaults. If something changes in the firmware causing the files to be corrupted when being moved or transferred to the memory unit, a factory reset should easily rectify it.
Problem #9: Unable to save backup of phone memory as Windows computer won't detect the phone
Hello. Thank you for all of your tutorials/troubleshooters, they have been a great resource for all of my recent problems. I have recently encountered an issue that I can't seem to find a solution for.
I have a Samsung Galaxy S5 with the latest Lollipop updates. My memory was getting full so I decided to download/sync my pictures & videos to my computer (Toshiba Laptop Windows 7). In the past this has worked. Now I get an error message stating that Windows does not recognize the device, and I do not get the prompt from the phone showing connection. I do notice that it is charging though albeit not as fast though.
I have tried to sync on different computers, and have tried many different USB 2.0 & 3.0 cords. I don't know what prompted this issue, any help would be appreciated as I need to free up space on my phone.  Also, I tried a USB flash drive that flips from the micro USB to the full USB for easy transfer. Thank you again for your help. — Thomas
Solution: Hi Thomas. Make sure that debugging is enabled under Settings>Developer options. If developer options is not activated yet on your phone, you can enable it by tapping About device under Settings for at least 7 times.
If enable debugging option won't fix the problem, consider doing a factory reset.
---
Engage with us
If you are one of the users who encounters a problem with your device, let us know. We offer solutions for Android-related problems for free so if you have an issue with your Android device, simply fill in the short questionnaire in this link and we will try to publish our answers in the next posts. We cannot guarantee a quick response so if your issue is time sensitive, please find another way to resolve your problem. 
When describing your issue, please be as detailed as possible so we can easily pinpoint a relevant solution. If you can, kindly include the exact error messages you are getting to give us an idea where to start. If you have already tried some troubleshooting steps before emailing us, make sure to mention them so we can skip them in our answers.
If you find this post helpful, please help us by spreading the word to your friends. TheDroidGuy has social network presence as well so you may want to interact with our community in our Facebook and Google+ pages.