Wondering if it's possible to change  your age on TikTok and how to do it? If so, then this post might be able to help you out. Read on to learn how to change age on TikTok.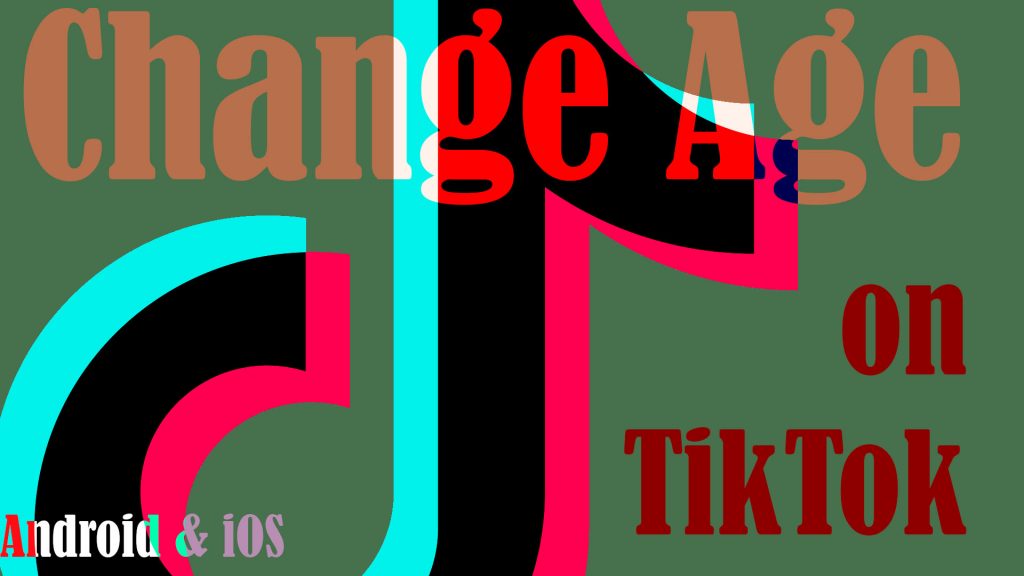 What is TikTok?
TikTok is among the online platforms that clinched global fame amidst the recent pandemic.
For starters, TikTok is a social app that allows registered users to create and share various types of videos including DIYs, funny stunts, life hacks, dance clips, filters, music snippets and other varying short clips. Longer videos recorded from outside the app can also be uploaded on TikTok.
In order to start using TikTok, you will need to register an account. You can do this on your computer, smartphone, or tablet.
Creating a TikTok Account
Should you become interested in learning how TikTok actually works, the first thing you need to do is to create a new TikTok account.
To sign up for a TikTok account, you can use your phone number, email address, Facebook, Google, Instagram, Twitter or Apple account.
To sign up for TikTok on an Android or iOS device with a phone number, just follow these steps:
Download and install the TikTok app (via Play Store or App Store) on your mobile device.
After installing the app, open it.
On TikTok's main screen, then navigate to Me.
Select your preferred sign up method (example, Use phone or email).
On the next screen, enter your birthdate.
Then, enter your phone number and tap Send code. A verification code will be sent to the phone number you entered.
You will need to enter that code in order to complete your TikTok account registration.
After entering the correct code, your account will be created. By then, you should be all set to start watching other videos, creating and sharing your own videos on TikTok. You can also follow other people you like on TikTok.
Important note:
The steps in creating a TikTok account through your email address and social media accounts vary but are very easy to follow. Just be sure to enter the correct account credentials to avoid bumping into some issues.
Changing Age on TikTok
A common question many people ask is if it's possible to change age on TikTok. And if it is, how to do it?
Unlike username and profile picture, changing age on TikTok is quite challenging. So far, the platform doesn't offer any direct option to change your age. This is the main reason why you need to be careful when entering your birthdate and other account information.
Nonetheless, other resourceful users have managed to find a way to get this done. And here's how they change their age on TikTok:
Log out of your TikTok account. After logging out, you will be redirected to the homepage of TikTok.
While on the Home page, click on the Me option and then select the option to Sign Up.
Choose the option to Use Phone or Email.
Once you're routed to the birthday page, enter a different birthdate that coincides your preferred age.
If prompted to log in through phone number or email, enter the same phone number or email address that you used to sign up for a TikTok account.
Doing so will update your age on your TikTok account.
If the above tweak doesn't work on your end, then you will need to go through the standard procedure, which is to contact TikTok's customer service for further assistance.
Contacting TikTok's Help Desk
TikTok advised users who want to update account information including age or birthdate to contact customer service. This is by far the only legit way for you to request a change to your birthdate on TikTok. So here's what you should do then:
Open the TikTok app on your device.
Tap Me on the app's main screen.
Tap on the triple-dot icon on the upper-right corner and then select Report a problem from the menu options.
Tap Account and Profile to proceed.
On the succeeding menu, tap Editing Profile.
Select Other.
Then, tap Still have a problem.
Please note that attaching any photos of your ID is NOT RECOMMENDED at this point.
Wait for the next day or two and you should get an email from TikTok support. Just check the email address that's associated with your TikTok account.
In that email, you will be asked to provide a photo of some government-issued ID as proof and references for your birthday.
You need to send the required documents so that TikTok can review and update your account information, particularly your age based on your new birthdate.
Other Suggestions
If all else fails and your age is still not changed even after submitting the requirements to TikTok's support desk, then your last option is to create a new account using the correct birthdate so as to have your age on TikTok corrected.
But before you create a new account, be sure to delete your existing account first. Here's how to delete an account on TikTok:
Open the TikTok app then go to Me.
Tap the triple-dot icon on the upper-right corner of the screen.
Tap Manage account.
Select the option to Delete account.
Follow the rest of the onscreen prompts to remove your account from the platform. Once your account is completely deleted, you can go ahead and create a new account using other credentials. Be sure to enter your correct birth date this time.
The main reason as to why users cannot update birthdate in the TikTop app interface is mainly to protect minors from accessing the platform and features that are only intended for adult users.
Hope this helps!
Please visit our YouTube channel to view different troubleshooting and tutorial videos that might be helpful to you.
You Might Also Want To Read: