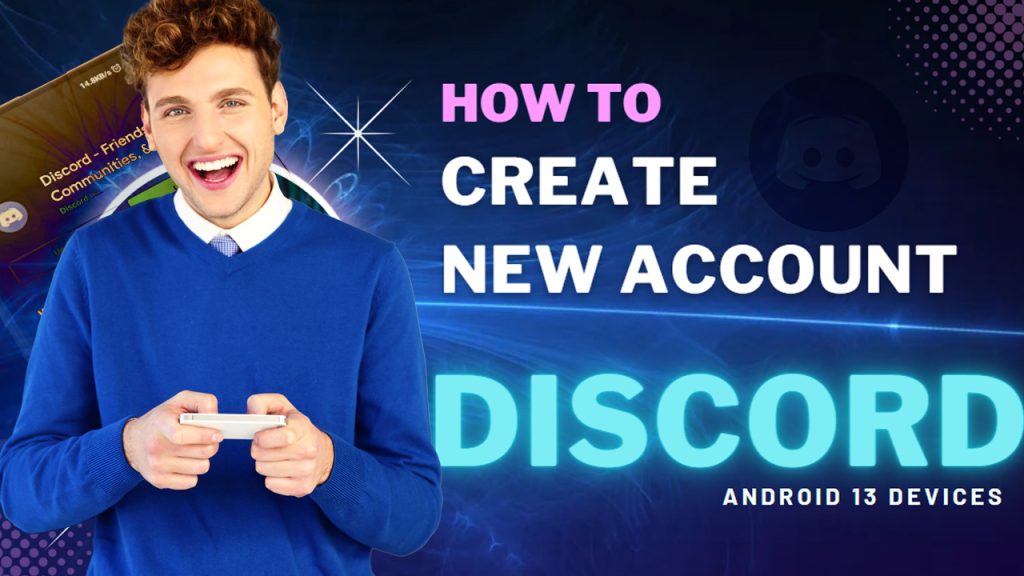 Discord is among the most popular communication platforms among online gamers in both PCs and mobile devices. In order to start using Discord, you will need to register and set up an account.
If you're new to this tool and need some input on how to create a new Discord account on an Android 13 device, this post will walk you through the entire process. Read on for more detailed instructions.
How does Discord work in Android?
Discord is a communication app that allows users to chat and interact with each other through text, voice, and video. It is often used by gamers, but it can also be used by anyone who wants to connect with others online.
In order to use Discord on your Android device, you need to download and install the Discord app from the Play Store. Once you have the app installed, you can create an account or log in to an existing account (if available).
Once you've signed into your Discord account, you can join servers or communities. These servers essentially refer to virtual chat rooms where people with similar interests can chat and connect with each other. You can also add friends and chat with them directly through private messages.
Discord also allows users to create and join voice and video calls, making it easy to have real-time conversations with others. It has a variety of features, such as screen sharing and file sharing, that make it a versatile and useful tool for communication.
Requirements to Set Up a Discord Account (2023)
Before you proceed, make sure that you're running the latest version of Discord app. If auto-update is not enabled on your device, you can manually update your Discord app by heading to the Google Play Store and then implement new updates available for the application.
If this is the first time using Discord, you will need to go through the registration process to create your account. In this procedure, you will be required to provide the following information:
A username
An email address or Phone Number
A password
Once you've secured all the required details, you can proceed with the succeeding steps to create an account and start using Discord on your Android device.
How to Create a Discord Account on Android (2023)
Creating a Discord account on an Android device is pretty straightforward. For as long you've got all the requirements set, you can go ahead and launch the app and instigate the account setup.
Quick notes:
In order to successfully set up an account and login to Discord, your device must have a stable internet connection either through a Wi-Fi or mobile data network. This is necessary given that Discord is an online application.
And if you haven't already, download and install the Discord app from the Google Play Store and then continue with these subsequent steps to start creating a new account.
1. First, open it and then tap Sign Up to create a new account.
2. Enter your email address and a username that you want to use on Discord. Be sure to choose a username that is not already taken.
3. Choose a strong password for your account and enter it in the Password field.
4. After entering your password, tap Sign Up to proceed with the Discord account creation and setup process.
5. If prompted, follow the onscreen instructions to verify your account. Typically, Discord will send you an email to verify your account. Just check your email and then click on the verification link provided.
Follow the rest of the prompts to complete your Discord account setup. You can also set up a two-factor authentication if desired.
Once your account is set up and verified, you can start customizing your Discord profile by adding a profile picture, changing your username and updating your status. Doing so will make it easier for others to recognize you and connect with you on Discord.
By then you can start joining a server or virtual community where people with similar interests can chat and connect with each other.
To join a server, simply tap on the Add a Server button located on the left side of the Discord app.
Once you've joined your preferred server, you can connect with your friends by sending them a friend request.
Having Trouble Creating a Discord account on your Android device?
There are many factors that may hinder you from setting up a Discord account. Among the things that you should consider ruling out are as follows:
Internet connection. Make sure that you have a stable internet connection and that your device is connected to the internet. If internet connectivity issues are transpiring, then you will need to deal with that so you can use Discord services.
Update app. Also ensure that you have the latest version of the Discord app installed on your device. Software updates released by developers usually embed some patches that are designed to correct/get rid of existing bugs and malware. You can manually check for pending app updates by heading to your Google Play Store account.
Try a different email address. If you are having trouble creating an account with your email address, try using a different email address to see if that solves the issue.
Check for errors. If you are seeing an error message when trying to create an account, take note of the error message and try searching for a solution online. Discord's help center and support forums may have solutions to common errors faced by Discord users in Android devices.
If you plan to use Discord for voice or video calls, then you may need to secure a working microphone and/or webcam that's compatible with your device.
And that's all there is to creating a new Discord account on an Android 13 device.