Some users have reported that their Twitch app won't launch on Windows 10. If you are routed to this page looking for answers on how to fix the same issue, then you are on the right track. Feel free to try some of the best solutions we have collated from Twitch users who were dealing with the same predicament before.
Causes of Twitch Won't Launch on Windows 10
Enumerated below are some of the common reasons why the Twitch application won't launch on the Windows 10 computer.
Outdated Twitch software.
Random bug.
Twitch server outage.
Conflict with other third-party applications running on your desktop.
Windows 10 system not updated.
Internet connection issues.
How to fix Twitch won't launch on Windows 10
If the Twitch app won't open on your computer, try some of these possible solutions discussed below.
Fix #1: Restart your computer.
Regardless of what device you are using, restart should always be the first immediate action that you need to do when an app is not working. This easy troubleshooting step is known to be effective and can fix simple Twitch app issues.
Fix #2: Ensure to update the Twitch app.
Most of the time, the main reason why errors are encountered with any app is due to the software being outdated. It is recommended to update the application regularly to prevent any compatibility issues and install any patches that are usually included to fix identified bugs and glitches. Here's how to update your Twitch app if downloaded from the Microsoft store.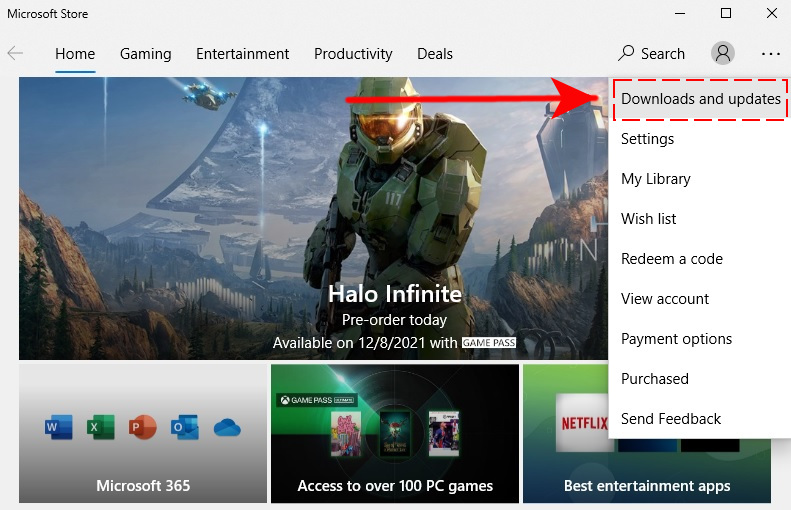 Click the Start button located at the bottom-left corner of your screen.
Select Microsoft Store.
Click the three dots found on the top right of the Microsoft Store page.
Then select Downloads and updates.
Search for the Twitch app and click Update.
Fix #3: Check for any Twitch app outage.
Always visit the official website when you are experiencing problems with the Twitch app as there might be an outage with their server.
Fix #4: Update your Windows 10 system.
Ensure to install the latest updates available for Windows 10 to receive constant patches and enhancements on your system. To check if your Windows 10 is updated, follow the steps below:
Click the Start button.
Select Settings.
Then select Update & Security.
Choose Windows Update on the left menu. A message should be reflected on this section if the Windows are up to date or not.
Select Check for updates and install if there is any available.
Fix #5: Troubleshoot internet issues.
Internet connection issues can affect the performance or in this case being unable to open the Twitch app. It is important to have a stable and reliable connection when using a streaming platform like Twitch. If you are experiencing an intermittent connection with your internet or it is very slow, try some of these troubleshooting suggestions: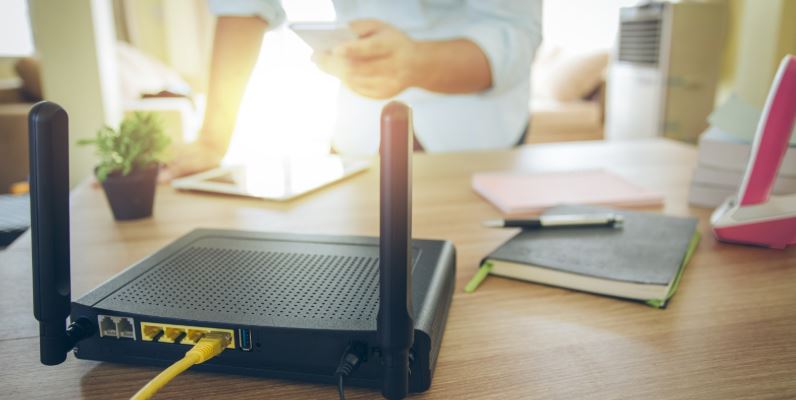 Restart your router and modem.
Try to connect to a different network if available.
Transfer any metal objects or wireless appliances away from that router as these things can interfere with the wifi signals.
Connect your computer directly to the router or modem using a LAN cable for a stable connection in order to launch the Twitch app successfully.
Manually change your DNS settings.
Fix #6: Close applications that are not being used.
Oftentimes, Twitch may fail to open because of a conflict with other third-party applications that are currently running on the PC. To resolve this, you need to close these unused active applications before relaunching the Twitch app.
Fix #7: Uninstall and reinstall Twitch app for Windows.
If the suggestions above have already been applied and still not able to fix Twitch, then uninstalling and reinstalling is the best next action needed. There might be some bugs that have developed which are not eliminated after the restart of the device. Refer to the steps below on how to uninstall and reinstall the Twitch app.
Uninstall Twitch App:
Press the Start button.
Type the word Twitch.
Right-click the app and select Uninstall.
Once the Program and Features window will pop up on your screen, select Twitch and click Uninstall.
Select Close to complete the process.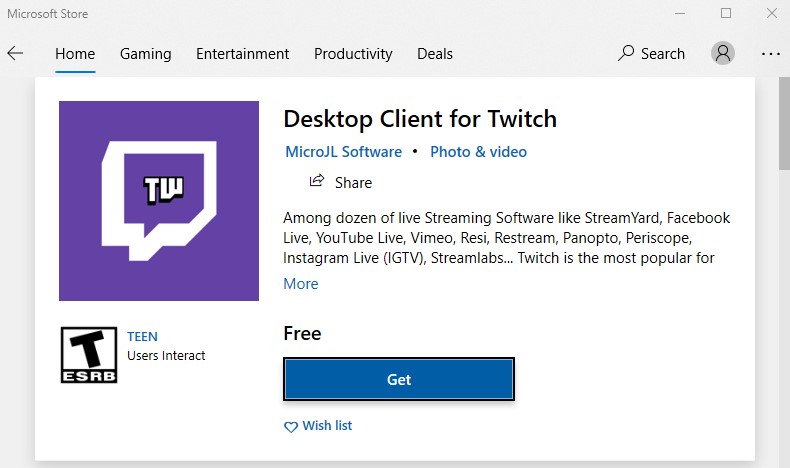 Download Twitch on your PC:
Press the Start button.
Select Microsoft Store.
Type Twitch on the search field.
Select the Twitch app intended for your PC and click Get. After you have successfully downloaded the app, click launch to begin using Twitch.
You can also download the app from the Twitch.tv website and ensure to select the software for Windows.
Fix #7: Use a web browser as an alternative to access Twitch.
In case you are still unable to open the app to stream or watch another Twitch user streaming games after uninstalling and reinstalling the software, you can use chrome or any web browser available to access Twitch instead. This is the last resort if you are still unable to launch the app after reinstalling it.
OTHER INTERESTING ARTICLES:
Visit our TheDroidGuy Youtube Channel for more troubleshooting videos and tutorials.