This post will help you download and install the latest software update available on the Galaxy S21 through the settings menu. Read on if you need help updating your new Samsung Galaxy smartphone via OTA firmware update.
Samsung Firmware Updates
Smartphone manufacturers strongly recommend users to keep their respective device's updated. That said, updating the software is recommended whenever a new version is available. Doing so will not only give your phone new features but more importantly address system instability. Updates also resolve potential problems by rectifying bugs and errors.
Just recently, a new firmware version was released to the Galaxy S21 series.
In case you need help getting this new update installed on your new Samsung smartphone, I've laid out a simple walkthrough for you to follow.
Here's how to install the latest firmware version on the new Samsung Galaxy S21 smartphone.
Easy Steps to Download and Install New Software Update on the Galaxy S21
Before you proceed, please note that the Galaxy S21 series no longer supports seamless update updating. This denotes the need for you to close or end any other apps and process because the firmware update does not install in the background or when the device is being actively used. Also ensure that your phone is connected to a stable Wi-Fi network and sufficiently charged.
1. Whenever you're ready, go to your Home screen and then swipe up from the bottom to access the Apps viewer.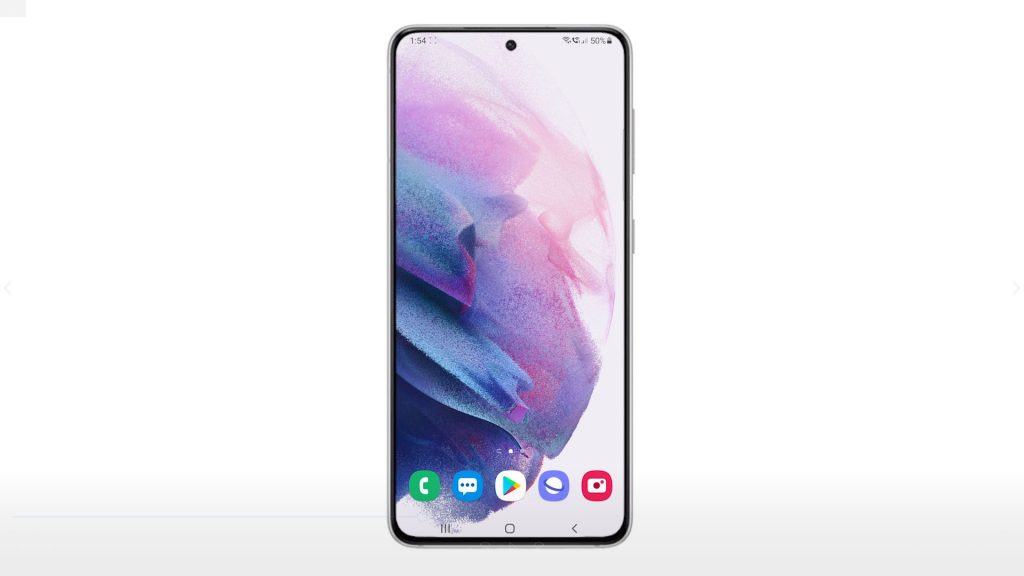 Different app icons or shortcut controls will populate the next screen.
2. Locate and then tap the Settings icon to proceed.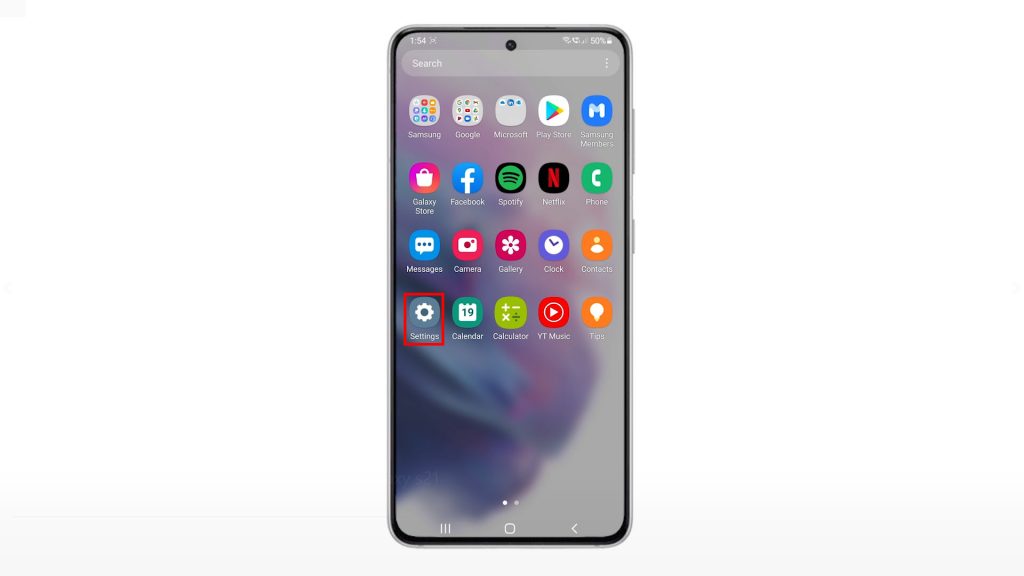 The Settings menu opens next. Here, you will see all the basic and advanced features you can use as well as settings to manage.
You should also see an update notification will show up on the Settings screen if a new firmware version is available. You can use the Update button and then tap Install Now on the following screen to go straight to the update menu.
3. To proceed with this demo, we'll just use the standard method which is tapping Software Update from the Settings menu. Just scroll down to the bottom section of the screen and then tap Software Update.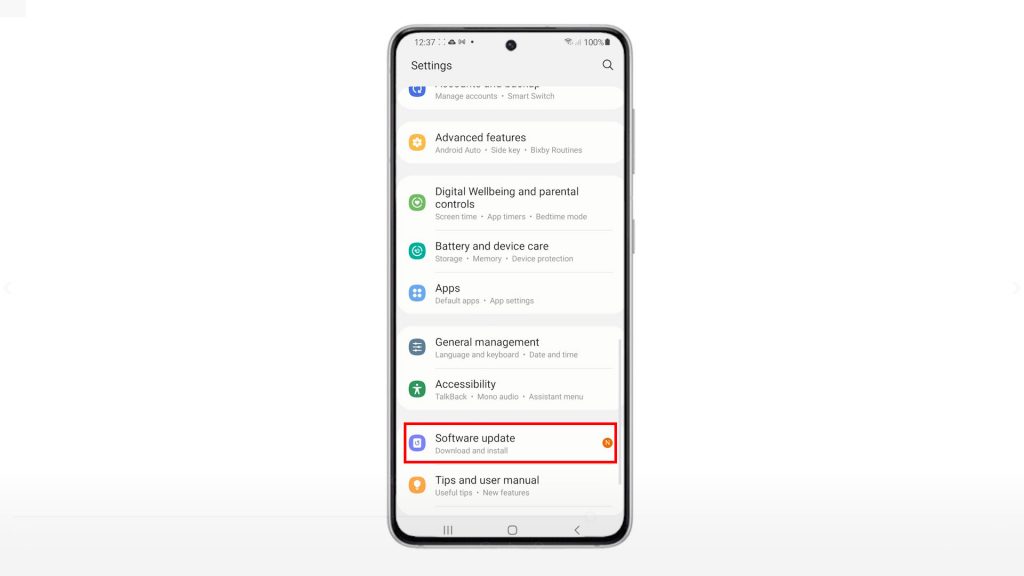 4. On the next screen, tap Download and install.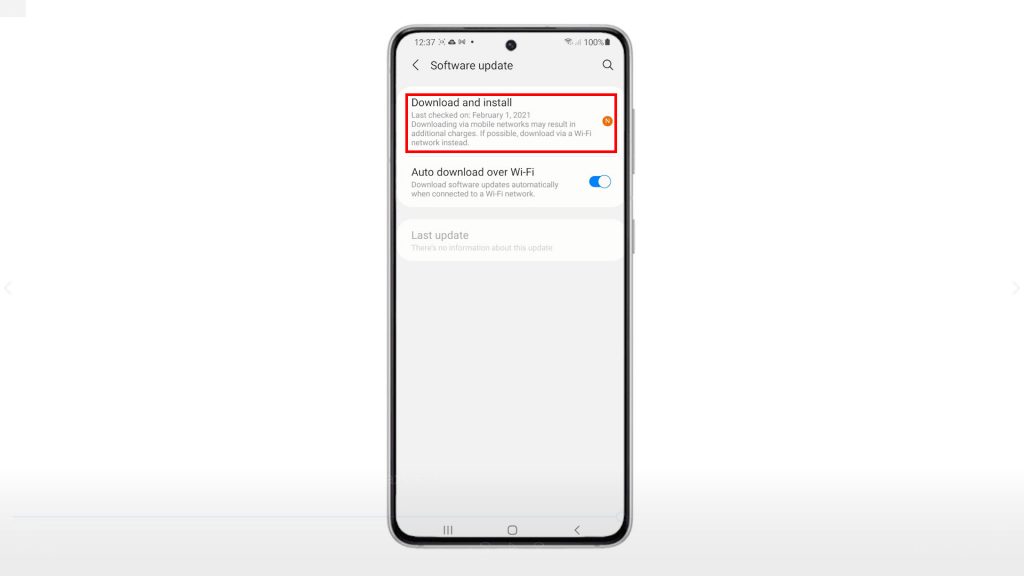 The software update screen will launch with a message saying that the update is ready to install. Beneath this note are more details about the new firmware version available.
5. Read and review the details so you will know what the new firmware has to offer. 
You're given with two options, either to Schedule install or Install now.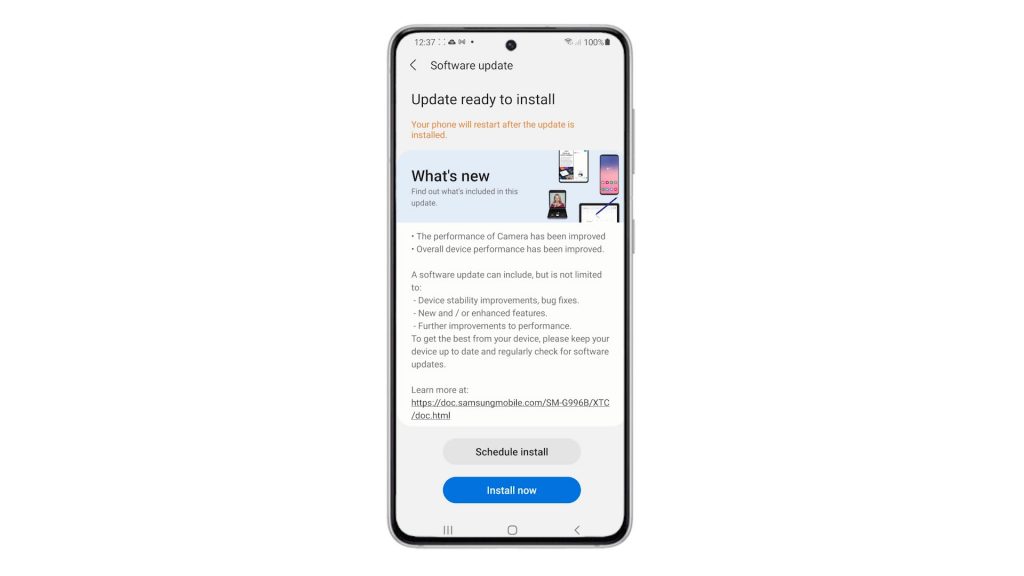 You can tap the schedule install button if you want to set the phone to automatically install the update at a later time.
6. To proceed with this demo, let's go and tap the Install now button.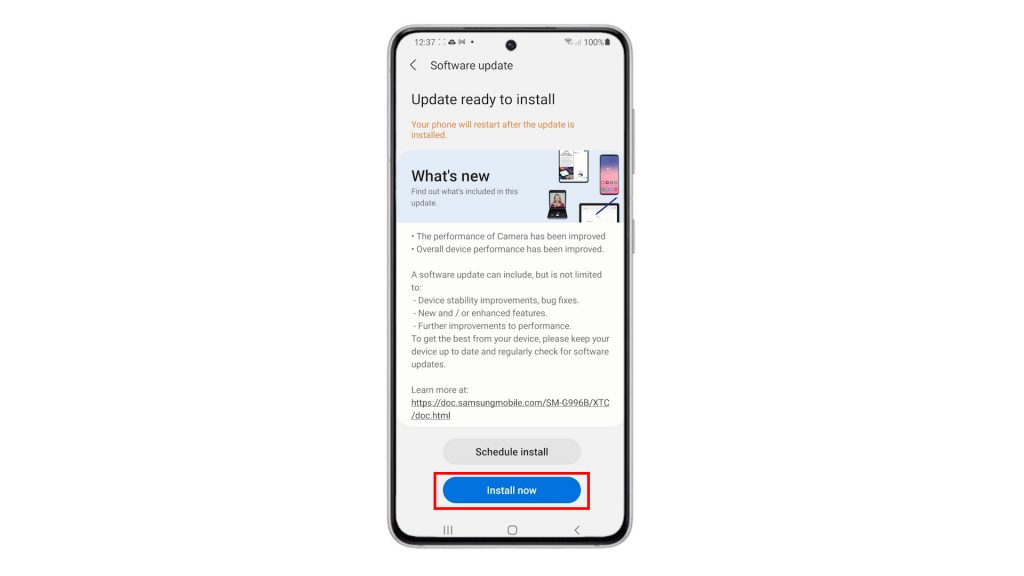 The device will then start downloading and installing the new firmware update.
The entire process will take several minutes so just wait patiently.
When the update is completely installed, the phone will reboot by itself.
7. After it reboots, you will be prompted with a pop-up message saying that your phone has been updated.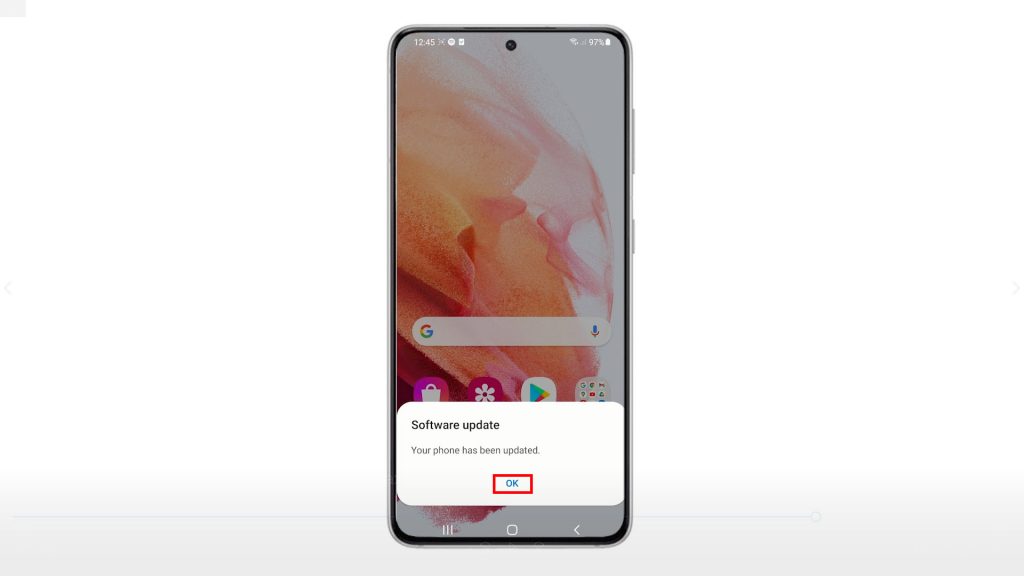 Simply tap OK to start using your phone again.
To check and confirm if the update is successfully installed, you can go back to the Software update menu and then tap Download and install.
The phone will then check for software updates and then prompts a message saying that your software is up to date.
Alternative Way to Download and Install New Firmware Update
Software updates can also be downloaded and installed using Samsung Smart Switch. This method requires the use of a computer with the latest version of Samsung Smart Switch software installed.
All user data is preserved so there's no need to worry about losing important information from the update. However, you still can back up all your files before updating if you want.
Among other requirements to update via Kies is a Samsung USB cable to connect the phone to the computer. Once connected, you can run the Smart Switch app and then click the Update button when prompted to update your device.
Should you encounter any issues after updating your Galaxy S21 to the latest software version, you can try wiping its cache partition to make sure that all system files on the phone are put back in order.
Hope this helps!
More Video Tutorials
To view more comprehensive tutorials and troubleshooting clips on different mobile phones and tablets, feel free to visit The Droid Guy channel on YouTube anytime.
You might also want to read: