Welcome to our first focused troubleshooting articles dedicated to software upgrade concerns on the Samsung Galaxy S4. As we already know, Samsung has already released the official Lollipop update for this device. There are however some owners of this phone who are not getting the notification for the update which is why their phone is still stuck with KitKat. While this version of Android is quite good it is still best to upgrade to the latest version.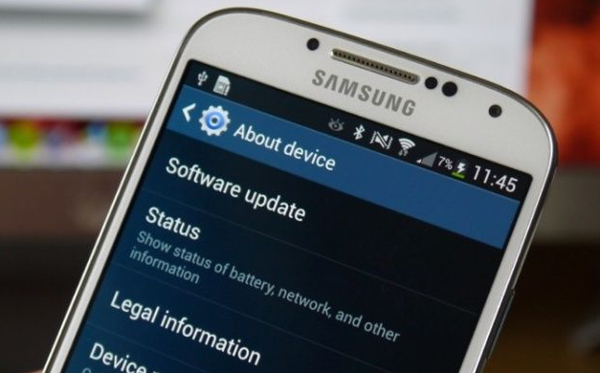 In this latest installment of the series we will tackle four problems sent to us by our readers regarding the software of their phones not upgrading.
If you own a Galaxy S4 or any other Android device for that matter then feel free to send us an email at [email protected]. We will be more than happy to assist you with any concern that you may have with your device. This is a free service we are offering with no strings attached. We however ask that when you do send us an email try to be as detailed as possible so that an accurate assessment can be made and the correct solution can be given.
If you would like to browse the previous parts in this series then check out this link.
Aside from sending us an email you may also reach us at our Facebook and Google+ social media accounts.
S4 Not Updating To Lollipop
Problem: Hello there, found your email online and thought it was worth a shot. I posted the following text on the GS4's subreddit page, and maybe you can glean some information from it and help me to fix the issue. I've had my S4 for two years now, and though I've wanted to grab the Lollipop download for a while now, I haven't been able to due to this nagging issue. For whatever reason, through the AT&T Software Update app, I'm able to download, but as soon as it reboots to start the install, it'll get to 27% or so, and then it fails. I've read in a lot of places that you need >3.00GB to finish the install and, after a lot of deleting, I've freed up 3.63GB of space. Still no dice. I'm wondering what else to do. I'm thinking of upgrading soon, but I'm currently unemployed so unable to actually purchase a new phone, so I'm hoping I can experience Lollipop a little before that time comes to pass. Any help you guys could offer would be much appreciated, and of course, I'm here to provide any more information, if needed. I'm really hoping to avoid having to perform a factory reset, as my original USB data transfer cable stopped working ages ago. All of my other cables are, sadly, charge only. Thanks! Thanks for any help you can muster!
Solution: If a factory reset is not an option then you may still gain some storage space by wiping the cache partition of your phone. This clears out the temporary data in your phone which could be using up a considerable amount of space.
Turn off the device.
Press and hold the following three buttons at the same time: Volume Up key, Home key, Power key
When the phone vibrates, let go of the Power key but continue to press and hold the Volume Up key and theHome key.
When the Android System Recovery screen appears, release the Volume Up and Home keys.
Press the Volume Down key to highlight 'wipe cache partition.'
Press the Power key to select.
After the the cache wipe is complete, press the Power key to select reboot system now.
Press the Power key to select. The phone will automatically restart after the cache is wiped.
S4 Firmware Upgrade Error
Problem: Hello, a friend gave me his phone with firmware upgrade encountered message appearing on the screen whenever I try to connect the phone to the charger or trying to power it up. First of all I tried to fix such problem using Kies  using " Firmware upgrade and initialization " but Kies can't identify my mobile serial number, note that I'm writing the letters in caps mode. After failing with Kies many time I tried using odin  and now the phone keeps on restarting whenever I connect it to the charge or trying to power it up, also note that i can't open phone recover system screen using Volume up key and i can't see Samsung logo the only thing that I can open in the mobile is the odin mode " volume down key" I tried you troubleshooting page but i didn't find any solution that helped 🙂 Kindly try to help me as soon as possible as long as I'm out warranty.
Solution: Is your phone still accessible via Odin? if it is then you should consider reflashing the device. You will need a copy of your phone firmware to do this. As for the instructions on how to perform this procedure just consult the popular Android forums online.
Another problem that you should consider getting fixed is the volume up button of your phone. This may be stuck or defective and may be causing this issue. Since this is a hardware related issue you will need to bring your phone to an authorized service center and have it checked.
S4 Unable to Update Software
Problem: I got your email while doing desperate researches on Google in other to get a solution to my problem. I have a Samsung GT – 19505 International model. I had earlier rooted the device with an app i found on playstore. Yesterday i tried to update my phone but i couldn't because of warranty reasons i was told. I then went through a forum where there was a tutorial on how to recover warranty. I  downloaded their files and tried the process through odin. Now my phone cant boot. It stucks with this message at the top left conner : " Kernel is not Seandroid enforcing". Please help me.
Solution: you should try to redo the process again. if the error message is still the same then you may be using a different firmware that is not compatible with your phone model. Get another firmware that is meant to be used for your phone ( try the sammobile website) then reflash it again.
S4 Not Turning On After Incomplete Software Update
Problem: Hi, This morning my galaxy s4 mini turned itself off half way through a system update. Now the phone wont turn back on. I've tried doing a master reset by holding volume up, the home button and the on button, but the phone just vibrates and then does nothing. Have you any idea on how to fix this? I've tried charging the battery, tried a new battery, but nothing works. Thanks
Solution: The system software may have gotten corrupt when your phone turned off in the process of updating. Try taking out the phone battery then press and hold the power button for at least a minute. Reinsert the battery then turn on your phone.
If the issue is still the same then your best option right now is to reflash your phone using Odin. You will need a copy of your phone firmware as well as Odin installed in your computer. Instructions on how to do this can be found at several of the popular Android forums online.
Feel free to send us your questions, suggestions and problems you've encountered while using your Android phone. We support every Android device that is available in the market today. And don't worry, we won't charge you a single penny for your emails. Email us at [email protected]. We read every email but can't guarantee a quick response. If we were able to help you, please help us spread the word by sharing our posts with your friends.