If you're having difficulty playing Dota 2 as it won't launch, you'll need to do a few troubleshooting steps to fix it. This issue is typically easy to fix and this guide will show you how it's done.
Reasons why Dota 2 won't launch
If Dota 2 is not loading when you click the Play button in the Steam launcher, it can be caused by one of the following causes below:
Outdated game client.
If Dota 2 requires an update, you may be blocked from joining a multiplayer match but there should be a corresponding error for it. The error usually shows up though once the game client is already open. However, if you're having an issue launching Dota 2 from the Steam launcher, the update error may not show up. This can confuse new players as nothing happens when they try to load the game.
App already running.
Dota 2 may not open at all if the application is already open in the Operating System. Usually, you'll get the app running error in this case but in some cases, the game simply won't run at all without any error message or other indications.
Corrupted game file or game cache.
Dota 2 game may also fail to start if its data is corrupted, damaged, or outdated. Like any other Steam game, you can use the Steam client data repair tool to ensure that there's no corrupted game file causing a problem.
Graphics card drivers needs updating.
Another reason why Dota 2 won't launch can be your drivers, particularly for your graphics card. As a PC player, one of the important things that you need to do is to ensure that install the latest drivers for your graphics card. Not doing so may result to issues with some games.
Steam launch options bug.
If you've previously tried a non-default launch options for Dota 2 before, it's possible that it may be blocking the game from launching properly. You can try to set a new launch option to see if there's any difference.
Conflict with other programs or apps.
Some programs may interfere with Windows or with other apps and block them from starting up. If you can't run Dota 2 while another program is active, you can try to close the third party app to see if that will fix the problem.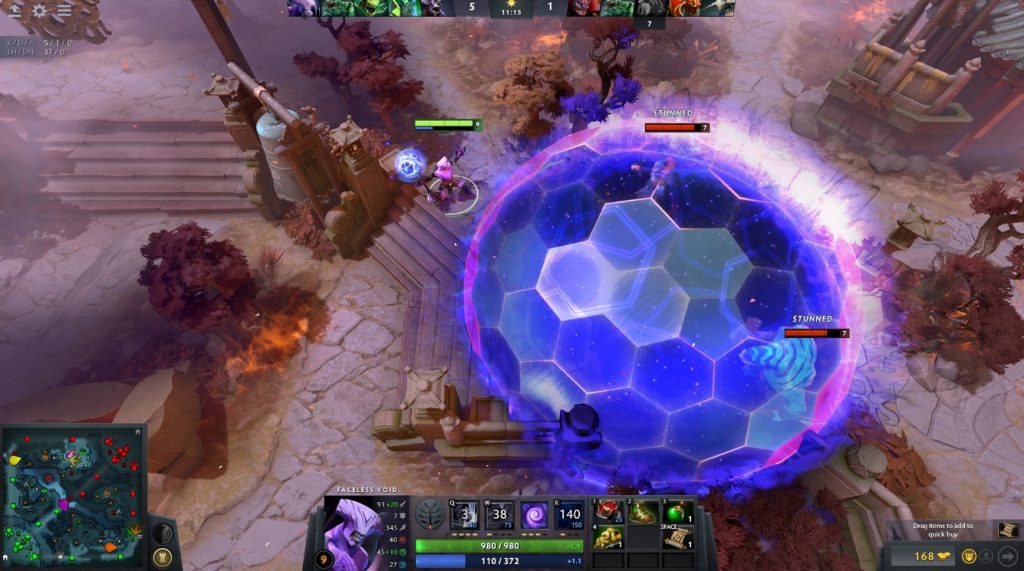 How to fix Dota 2 won't launch issue?
Below are the solutions that you can try if Dota 2 is having difficulty loading up.
Fix #1: Update your Steam game.
Dota 2 will not allow you to join an online multiplayer match or mode if the game client is not up-to-date. You will know if a certain Steam game needs an update by looking at your Steam Library. If Dota 2 requires an update, simply hit the UPDATE button before launching it.
Fix #2: Check if Dota 2 is already running.
If you share your computer with another user, it's possible that there's already a game instance running in the OS at this time. You can either ask the player to close Dota 2 under his/her account first, or you can simply restart your computer to close all active programs.
Once you've restarted the PC, try loading Dota 2 again to see if that works.
Fix #3: Repair the game cache or game file.
If Dota 2 won't start at all, or if it seems to launch but gets stuck in the loading screen, it's possible that you have a damaged game file issue. What you can do in this case is to use the Steam client repair tool to verify the game files.
Fix #4: Update the graphics driver.
Some games may crash, become stuck in the loading screen, or encounter launch issues due to outdated drivers. As a PC player, you must know how to update your graphics driver to ensure that your system can play games with the least chance of issues.
You also want to ensure that you check for Windows update at this time. Some devices may receive driver updates via Windows update.
Check out the links below on how to update the driver on your GPU:
Fix #5: Change the Steam launch option for Dota 2.
If Dota 2 has an incorrect launch option configuration, it may not launch properly or at all. You can manually change the launch option for this game by following these steps:
Open the Steam client.
Select Library.
Right-click on Dota 2 and select Properties.
Under General tab, look for LAUNCH OPTIONS box and type in
-autoconfig.
Restart Dota 2 and check if the game now loads normally.
Fix #6: Close other apps.
If the same problem occurs and Dota 2 wont launch still at this point, it's likely caused by another application. Try to close all the other apps running together with the game before launching Dota 2 again.
If you're using an antivirus or any security software, it may be misidentifying the game as a threat and blocking it from launching. In this case, try to disable your security software temporarily before opening Dota 2 again. If the game launches fine, then you'll need to tweak your security software to allow Dota 2 to run.
OTHER INTERESTING ARTICLES:
Visit our TheDroidGuy Youtube Channel for more troubleshooting videos and tutorials.