The long awaited PC port of Days Gone has finally arrived. For those of you who may not familiar with the game, Days Gone has been a PS4 exclusive for years so it's a welcome title for many who prefer to play on their computers rather than a PlayStation. While Days Gone is largely stable and does not have major game-breaking bugs, some players have complained of terrible low FPS in certain parts of the game. Others said that theirs is even unplayable due to sudden frame rate drops.
If you have a similar experience and you want to know how to fix it, this troubleshooting guide is for you.
What does low FPS or frame rate mean?
The simplest way to describe what "low FPS" issue is when your game no longer appears to run smoothly or normally; that it feels like you're watching a powerpoint presentation (with actions being portrayed in a few frames per second) instead of a continuous stream of frames. Most of the time, the frames may drop too low so as to make the game to stutter or to become jerky.
Low FPS are almost always an issue with the hardware and not by poor internet connection or network glitch.
Reasons why Days Gone has low FPS issue
If your Days Gone game seems to stutter or suffers from low FPS randomly or persistently, it may caused by one of the following:
Hardware issues.
Frame rate, which is measured in frames per second or FPS, is the speed count of frames that your hardware shows on the screen every second. There are three main hardware components that may affect frame rate namely, the GPU or graphics card, CPU or processor, and RAM. Together, they create the shapes, shadows, objects, lighting effects, and everything that you see on the screen while playing.
If any of these hardware components does not meet the system requirements of the game, the computer may encounter a bottleneck or slow down in drawing the objects and effects in the screen, which we perceive as reduced frame rates.
Coding issues.
Sometimes, low FPS can be caused by inefficient game codes. This means that there's an inherent problem with how the game was built in the first place. For instance, a lot of players have reported that a low FPS bug has been observed to occur when a character is riding a motorbike. Such a situation, if brought to the attention of the game developers, may be fixed with an update.
Outdated drivers.
New drivers are released by GPU makers from time to time to make their products work smoothly with new games. If your computer is still running an old driver version, it's possible that it may encounter errors when it tries to run a newly released game.
Incompatible display or video settings.
Low FPS issue in Days Gone may also occur if you select higher graphics settings than what your computer can handle. For example, if set the game's geometry option to its highest available setting as well as use the best quality graphics options, that can create a a much bigger workload than what your machine is capable of.
Fortunately, there are certain tweaks that you can do to lessen the demand for resources while playing.
Corrupted game files.
Last but not the least, the state of your game files. If your game data is corrupted, or if a particular save point of your Days Gone game was damaged for some reason, the game may crash, suffer from poor performance, or encounter low FPS issues.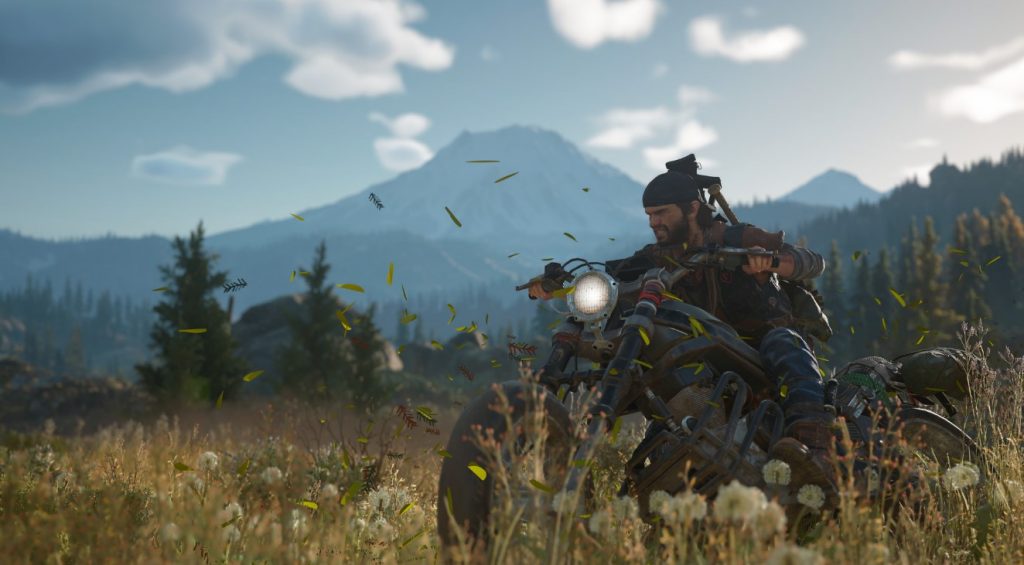 How to fix Days Gone low FPS issue?
If you have a low FPS problem with Days Gone on your PC, any of the solutions below should help. We hope that you can increase the FPS of the game after trying out these fixes:
Fix #1: Restart the game or your PC.
Closing the game or restarting the system may help in getting rid of a random low FPS bug.
Fix #2: Install updates.
Keeping the software environment of your computer in good shape is important when gaming. There are three important software components that you want to check:
Drivers
Game client
Windows OS
Make sure that your GPU has the latest drivers at this time using your manufacturer's utility software.
Check out the links below on how to update the driver on your GPU:
Fix #3: Ensure that the PC can run the game.
One of the most important ways to increase FPS in Days Gone, or in any game is to make sure that the hardware requirements are met.
Below are the minimum and recommended system requirements for Days Gone (PC/Steam version).
MINIMUM:
Requires a 64-bit processor and operating system
OS: Windows 10 64-bits
Processor: Intel Core [email protected] or AMD FX [email protected]
Memory: 8 GB RAM
Graphics: Nvidia GeForce GTX 780 (3 GB) or AMD Radeon R9 290 (4 GB)
DirectX: Version 11
Storage: 70 GB available space
Additional Notes: Though not required, SSD for storage and 16 GB of memory is recommended
RECOMMENDED:
Requires a 64-bit processor and operating system
OS: Windows 10 64-bits
Processor: Intel Core [email protected] or Ryzen 5 [email protected]
Memory: 16 GB RAM
Graphics: Nvidia GeForce GTX 1060 (6 GB) or AMD Radeon RX 580 (8 GB)
DirectX: Version 11
Storage: 70 GB available space
Additional Notes: Though not required, SSD for storage is recommended
Fix #4: Disable overlays.
If you're using any overlay, such as Steam overlay, Discord overlay, or NVIDIA GeForce Experience overlay, try turning them off to free up needed resources.
You also want to close programs that uses overlay as their main function such as MSI Afterburner.
Fix #5: Tweak graphics settings of Days Gone.
One of the ways to improve the performance of your PC is to use lower in-game graphics or video settings. This is an important consideration especially if your PC is barely meeting the minimum system requirements of Days Gone.
Some of the important items to tweak includes the following:
Geometry
Cloud
Fog
Lighting
Lower foliage draw distance
shadows
Try to experiment with the setup that you find acceptable to balance it with your FPS concern.
Depending on your GPU, you can also do some changes within your graphics card utility program.
NVIDIA Control Panel (for NVIDIA users)
Open the NVIDIA Control Panel
On the left panel, select the Adjust image settings with preview.
Choose Use the advanced 3D image settings.
Afterwards, click on Manage 3D settings to change the following:
Power Management : Prefer Maximum Performance
Texture filtering Quality : High Performance
Threaded optimization : On
Vertical sync : Off
Once you're done doing the changes above, click on Apply.
AMD Control Panel (for AMD users)
Right-click on an empty space in your desktop and open AMD Radeon Settings.
Select the Gaming tab and click on Global Graphics.
Set the Graphics Profile to eSport and make the following changes:

Radeon Anti-Lag: Disabled
Radeon Chill: Disabled
Boost: Disabled
Image Sharpening: Disabled
Enhanced Sync: Disabled
Vertical Refresh: Always Off
OTHER INTERESTING ARTICLES:
Visit our TheDroidGuy Youtube Channel for more troubleshooting videos and tutorials.