If you're one of the millions of basketball fans around the world, one of the video games that you'll love is the NBA 2K franchise. Not only did 2K Games create a realistic and exciting game every year, but it also manages to maintain a solid following of its games. NBA 2K21 is one of such games but just like any other games out there, this one comes with its own load of issues such as black screen problem that we're trying to address in this article.
Reasons why NBA 2K21 is stuck in black screen?
If NBA 2K21 is not working and keeps getting stuck in a black screen, it can be caused by one of these issues:
Random game glitch.
The unique environment of your PC may allow some bugs to develop and cause problems with certain games. For example, if your CPU is malfunctioning and no longer running normally, your PC may find it hard to load demanding apps like games.
The NBA 2K21 is working normally for majority of gamers around the world but if yours keeps showing an error message, crashing randomly, or getting stuck in a black screen for no apparent reason, there may be a randomly triggered bug in the system.
Corrupted game data.
Another reason why NBA 2K21 crashes on you, or maybe keeps freezing or becoming unresponsive, can be damaged game files. You may encounter this situation if you interrupt the game while it's trying to "save," or if you turn off your PC while its trying to install updates.
Old or incompatible drivers.
Unlike console players, those playing on PC has an added responsibility of making sure that their machine uses the latest software, especially the GPU drivers, all the time.
Thankfully, updating drivers no longer requires manual intervention for most people as special software from GPU makers are already doing the job most of the time.
For instance, if you have an NVIDIA graphics, it's very likely that you've also already installed the NVIDIA GeForce Experience app, which takes care of scanning for new drivers. All you have to do is to click on the notification in order to confirm that you want to install the update.
If you are the hands-on type though, you can still manually check for driver updates from time to time, either via a special software for your card, or by using the Device Manager.
Conflict from third party apps.
Although the NBA 2K franchise from 2K Games has been around for over 2 decades now, some app developers may still release programs that may interfere with these games from time to time.
Some basketball fans who plays older NBA 2K games reported that certain programs with overlay function may interfere with their games.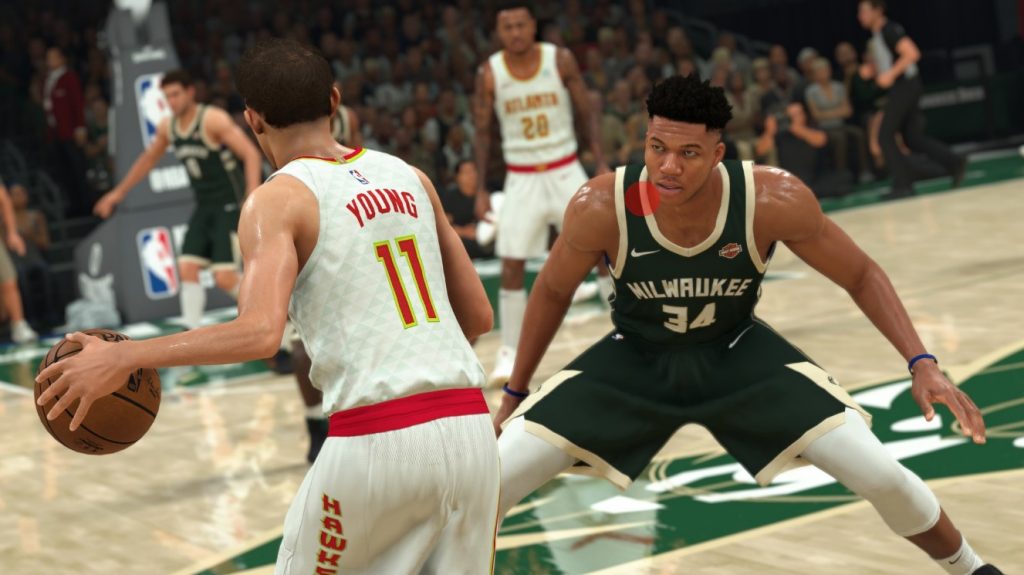 How to fix the NBA 2K21 Black Screen issue?
If you encounter black screen issues, or any other problem with NBA 2K21, you can try these solutions to fix them:
Fix #1: Check for game updates.
Keeping the game updated is an important first step in this situation. Sometimes, a Steam game may not load at all, or remain stuck in the loading screen if there's an available update that was not installed prior to launching it.
Fix #2: Double check if your PC supports the game.
One of the reasons why games fail to launch, or in this case, NBA 2K21 crashes and remains stuck in a black screen, can be your hardware.
If your PC is not primarily built for games, it's possible that it struggles to run when the game loads. This may be the reason for the silent crash, or total failure to launch.
Check out the minimum and recommended system requirements and make sure to upgrade your hardware if needed.
Fix #3: Install graphics drivers.
Games may suffer from errors, performance issues, crashes, stuttering, low FPS, or startup crash due to old or outdated drivers. To lessen the chances of problems and errors, make sure that keep the device drivers updated all the time.
Video games require special graphics settings so it's critical that devices being used such as the graphics card runs on an updated software.
Fix #4: Repair the game files.
In case the main cause of the problem is bad or damaged files, you can fix NBA 2K21 black screen issue by verifying the integrity of game data.
Fix #5: Close other apps.
If you're running another application while playing, try to see if closing the third party app will fix NBA 2K21 black screen issue. Some players mentioned popular apps like MSI Afterburner, Spotify overlay, Discord overlay, etc.
If the issue won't happen while playing without other apps, you can assume that one of the apps is to blame.
If you're not running any other app while playing but Steam overlay feature is enabled, try turning it off. Here's how:
Close NBA 2K21 (if it's running).
Open Steam client.
Click Library.
Right-click on NBA 2K21 and select Properties.
In the General tab, make sure that Enable Steam Overlay while in-game box is unchecked.
Launch the game again and check for the problem.
Fix #6: Reinstall the game.
If none of the fixes above has worked and your computer continues to experience the problem, or still keeps getting the same error messages, consider deleting and reinstalling NBA 2K21.
OTHER INTERESTING ARTICLES:
Visit our TheDroidGuy Youtube Channel for more troubleshooting videos and tutorials.