Hello Android community! Welcome to another #GalaxyS6 post. We've been getting more and more S6 issues so you can expect to see an increasing number of S6 posts like this one.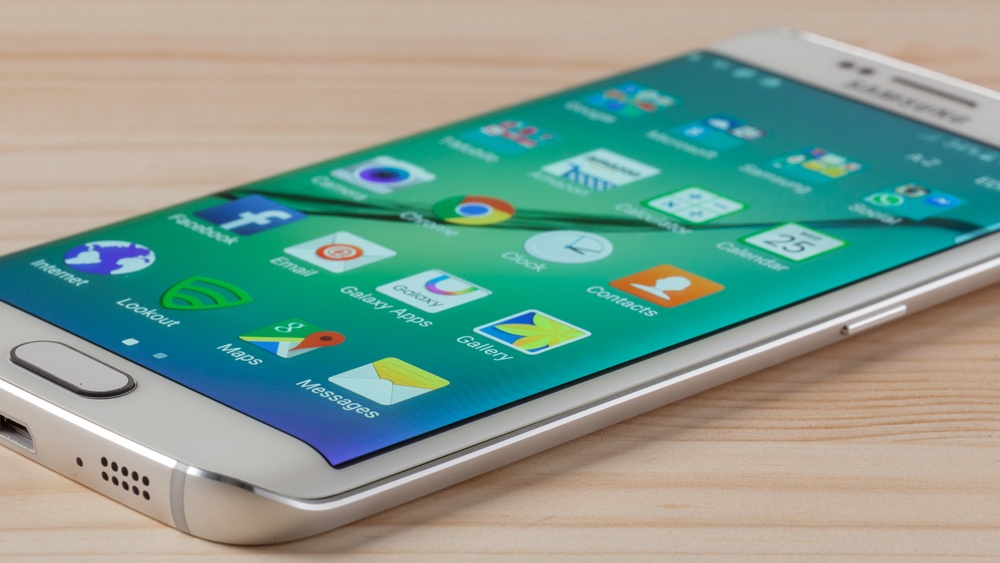 If you are looking for solutions to your own #Android issue, you can contact us by using the link provided at the bottom of this page.
When describing your issue, please be as detailed as possible so we can easily pinpoint a relevant solution. If you can, kindly include the exact error messages you are getting to give us an idea where to start. If you have already tried some troubleshooting steps before emailing us, make sure to mention them so we can skip them in our answers.
Below are specific topics we're bringing for you today:
Problem 1: Galaxy S6 stops making sound notifications after an update
Galaxy S6 32GB (Verizon)
Model Number: SM-G920VZKAVZW
My Galaxy S6's ringtone and text message tone keeps kicking off.  When this happens I go to my settings, under sounds and check the ringtone which does not work.  It also won't let me out of this setting. I then hit the center button on the front of the phone, (the home button), my screen turns completely black but my icons remain the same color.  My ringtone sound and text messaging won't work until I restart my phone.  I have to do this a few times a day.
Also, when I restart my phone, I no longer have have a Samsung Startup Sound.  There was a major software update on 4/27/17 (G920VVRS4DQD1) and since then, I lost not only my startup sound but when someone calls me, there's no ringtone and when I receive a text, there is also not sound.
I went to the Verizon where I bought the phone and they can't help me.  Can you please assist me as to what is wrong with my phone?  What is the use of having a phone if I have no sound? My phone just vibrates. Can you please help me. Thank you. — Cathy
Solution:  Hi Cathy. Try to see if a third party app is causing the problem. This is done by restarting the phone to safe mode. Safe mode blocks third party apps and services from working so if this issue is caused by one of the third party apps, it shouldn't occur. Below are the steps on how to start your S6 to safe mode:
Turn off the phone.
Press and hold the Volume Down and Power keys for 20 to 30 seconds.
Once you see the Samsung logo, release the Power key immediately but continue pressing the Volume Down key.
Your phone should continue booting up and you will be prompted to unlock your phone as usual.
You will know if the phone successfully booted in safe mode if the text "Safe mode" is displayed at the lower-left corner of the screen.
If the issue remains when the phone is on safe mode, your next move would be to wipe the cache partition. This will ensure that the system cache is refreshed. System cache sometimes get corrupted after an update or installation of apps so you want to ensure that it's refreshed. Here's how to do that:
Turn off the device.
Press and hold the following three buttons at the same time: Volume Up key, Home key, and Power key.
When the phone vibrates, release the Power key but continue to press and hold the Volume Up key and the Home key.
When the Android System Recovery screen appears, release the Volume Up and Home keys.
Press the Volume Down key to highlight 'wipe cache partition.'
Press the Power key to select.
When the wipe cache partition is complete, 'Reboot system now' is highlighted.
Press the Power key to restart the device.
Finally, if nothing changes after doing the two procedures above, you should consider doing a factory reset.
Create a backup of your important files such as photos, videos, contacts etc. You can use Smart Switch for this task.
Turn off your Samsung Galaxy S6 Edge.
Press and hold the Volume Up, Home and Power keys together.
When the device powers on and displays 'Power on logo', release all keys and the Android icon will appear on the screen.
Wait until the Android Recovery Screen appears after about 30 seconds.
Using the Volume Down key, highlight the option, 'wipe data/factory reset' and press the Power key to select it.
Press the Vol Down button again until the option 'Yes — delete all user data' is highlighted and then press the Power key to select it.
After the reset is complete, highlight 'Reboot system now' and hit the Power key to restart the phone.
Problem 2: PC won't detect Galaxy S6 edge plus after rooting
Hello. I appreciate you guys hearing me out on my issue since I've pretty much exhausted all options on how to go about it. I have two SM-G928T Galaxy S6 Edge plus that I've own for two years now and both have been rooted before and pretty much have been running the same apps as well.  Now at the time that was rooting the phones I encountered several unstable roots that would cause all sorts of problems.  Finally, I was able to find a very stable root and went with it. Out of the blue, however, one of them began having battery issues like the charging port flickering on and off as if I was plugging it in and out very rapidly or sometimes I would seize to charge all together. Then I realized that it wasn't even being detected by my PC even though it had been doing so before. 
So I did some research and started by using a different charging cable because apparently there was two types of charging cables one strictly for charging only and another for data transfer. So I've used several with no success, then I read that third party apps can sometimes cause operating systems issues so I deleted most apps and still no results. Eventually, I unrooted the phone by full factory reset.  Now, the charging port works for charging and it can now detect USB drive via OTG cable but it still won't be recognized by my PC or any other PC for that matter.  And yes I failed to mention that the developers mode is on and the USB dubugging is on but still not working and worst off, my gear VR won't recognize it either. My other phone is working perfectly. I also tried updating the firmware to 7.0 Nouggat and still nothing.  So this is where I'm at and any feedback is very much appreciated.  Thank you. — Anonymous
Solution: Hi Anonymous. First off, we want to make it clear that we assume you're aware of the risks that can come out of rooting or modifying your phone's software.
Although there are a lot of excellent root and custom software in the wild, majority of them have not been validated in all Android devices. A lot of these rooting and custom software are buggy so many users are continually experiencing troubles with them. In some cases, flashing everything back to stock can fix issues, while some systems may not be able to shake them off completely. If you've already tried flashing the original firmware version before contacting us without any positive result, you're out of luck. You'll have to accept the fact that you may have just damaged your phone's software for good.
Secondly, the only suggestion that we provide in this blog are basic software troubleshooting. We don't support rooting- or flashing-related problems other than suggest flashing to stock. Solutions to rooting or flashing problems are specific to the root or flash software you tried so the course of action that you can do is to talk to the developer or engage the community that uses these same software. Only these people can help you or direct you to a solution, if it exists in the first place. There's no one-size-fits-all solution for rooting or flashing issues other than, again, flashing everything back to stock.
Problem 3: Galaxy S6 won't connect to Gear Fit 2
Hi. I have a Galaxy S6 and it seems to be ok when connected to my Gear Fit 2, by that I mean Bluetooth is connected well enough to display notifications, text messages etc on my watch. However, I would like to install other apps specifically for the Gear Fit 2 such as calculator, watch, messages etc. When I try to run these GF2 apps the phone says I should install gear fit manager first. I have done so but still no joy.
I also have an app called Open Fit by SolderByte. When opening this Bluetooth is enabled, I scan for Gear Fit and it sees it – then I select my GF2 device (Gear Fit2 8BBE). Next I select connect – which is where it fails (message Gear Fit connect failed). Perhaps I am using an incorrect gear Fit manager – if so – could you please point me in the right direction to where I can install? Thank you for your time. Any further details you need please let me know. — Mark
Solution: Hi Mark. You're dealing with 2 devices here so any one of them can be the culprit. It appears though that you seem to think that the problem only lies on your phone. Make sure that you troubleshoot both devices to fix the issue. Below are things that you must do (in this order):
Wipe the cache partition of your S6.
Factory reset the S6.
Make sure that you use updated apps before attempting to connect the Gear Fit 2.
Light reset Gear Fit 2.
Factory reset Gear Fit 2.
If all of these steps won't fix the issue, contact Samsung for support.
For reference, here are the steps on how to light reset and factory reset the Gear Fit 2:
Gear Fit 2 Light Reset
Press Home button on your Gear Fit 2.
Touch Settings.
Scroll down and touch Gear info.
Scroll down and touch Reset Gear.
Touch Light Reset.
Touch the check mark.
Gear Fit 2 Factory Reset
Press the Home button on your Gear Fit 2.
Touch Settings.
Scroll down and touch Gear info.
Scroll down and touch Reset Gear.
Touch Factory Reset.
Touch the check mark.
Problem 4: Galaxy S6 Recent apps key, other settings stopped working after a restart
Recents key, camera quick launch, long tap for wifi, and notification bars. They all stopped working after my unit restarted more than a couple of times. This happened before (the restarting) so I didn't think much of it until I noticed that the settings were restored its default settings. I tried wipe cache partition, rebooting, checked *#0*# (which btw changed colors), and restore settings but none of them worked. — Czareena
Solution: Hi Czareena. The first move you want to try is to boot the phone to safe mode to check if the problem is due to a bad third party app. If nothing changes, do a factory reset. Refer to the steps above.
Problem 5: Wet Galaxy S6 active screen has horizontal colored lines
Hello, I have a Samsung Galaxy S6 active. It got dropped in a pool, so I put it in rice for a few days. I tried turning it on today, and it did turn on, but the screen has horizontal colored lines. I can't see anything on the phone, but can tell it is working because it click's when I tap on it. I'm not sure if all it need is a new screen or if there is something more. I'm not going to try fixing it, but I was simply wondering if it could be fixed if I brought it to a phone repair shop. Thank you! — David
Solution: Hi David. There's only one thing that we can say to you in this case: if you're lucky and water damage is only isolated to the screen assembly, replacing this part should fix it. Otherwise, you're probably better off with a new phone.
Problem 6: Galaxy S6 screen won't turn on
My Samsung Galaxy S6 won't turn on even after testing the solutions listed on multiple websites (including this one). Some weird things would happen after some testing like after holding down the power key and home key, a bright white light came up on the LED circle near the top left. Once it stayed for awhile and then disappeared and another time it slowly starting becoming red and when it was fully red it disappeared. It seemed to have happened overnight. I charged it to around 90% with the fast charger setting then used normal charging when i went to sleep. I woke up and the LED was fully red for a long time. — Ajay
Solution: Hi Ajay. We don't think we're getting the full picture you're trying to describe here but if you can't do the usual basic software troubleshooting like a master reset/factory reset or boot the phone to alternate modes (provided below), you should send the phone in.
Below are the steps on how to boot the phone to alternate modes:
Boot in Recovery mode:
Charge the phone for at least 30 minutes.
Press and then hold the Home and Volume UP keys, then press and hold the Power key.
When the Samsung Galaxy logo shows on the screen, release the Power key but continue holding the Home and Volume Up keys.
When the Android logo shows, you may release both keys and leave the phone be for about 30 to 60 seconds.
Using the Volume Down key, navigate through the options and highlight 'wipe cache partition.'
You can either wipe the cache partition or do a factory reset when in this mode.
Boot in Download Mode:
Charge the phone for at least 30 minutes.
Press and then hold the Home and Volume DOWN keys, then press and hold the Power key.
When the Samsung Galaxy logo shows on the screen, release the Power key but continue holding the Home and Volume DOWN keys.
Wait until the Download screen appears.
If you can boot the phone in download mode but not in other modes, that means that your only way out may be to flash a stock or custom firmware.
Use Google to look for a guide on how to do it.
Boot in safe mode:
Charge the phone for at least 30 minutes.
Press and hold the Power button.
Once the Samsung Galaxy logo appears, release the Power key and immediately press and hold the Volume Down button.
Continue holding the button until the phone finishes rebooting.
Once you see the text "Safe mode" at the bottom left corner of the screen, release the Volume Down button.
The only difference of safe mode from normal mode is that the former prevents third party apps from running. If you can boot the phone in safe mode but not in normal mode, uninstall all apps until the issue (that prevents you from booting normally) is eliminated.
Problem 7: Can't transfer files from Galaxy S6 edge plus to PC
I have tried for many hours to transfer my pictures on my Samsung galaxy s6 edge plus via USB port to my HP laptop. Every time I plug in my phone to my computer it just pulls up my previous pictures already in my Gallery on my computer. I then receive a message saying that it doesn't detect there are photos that needs to be imported. I looked into my devices and noticed that my phone isn't getting read as a phone, its getting detected as a MP3 player. All I am trying to do is transfer my pictures from my phone to my computer and it won't let me. I am getting so frustrated, I have tried what seems like EVERYTHING to get it to work. — Lexie
Solution: Hi Lexie. Try using Samsung's Smart Switch app and see if that will work. Below are the steps on how to move files once you've installed Smart Switch on your computer and phone:
Open the Smart Switch app on your PC.
Connect your Android device to your computer via USB cable.
Make sure your phone is unlocked.
On the Smart Switch app click on MORE at the top right.
Click Preferences.
Click Backup items tab. In this tab, you will be able to customize what items to copy and keep as back up. All items are selected by default by if you want to speed up the copying process, you may want to select the important boxes only.
Once you've selected what items to include in your backup, click OK. Otherwise, simply click Cancel.
Click Backup.
Tap Allow on your phone if Smart Switch asks for permission.
Once the backup is complete, you get a breakdown of all the data that was successfully backed up. Click OK to finish.
Problem 8: Galaxy S6 screen not working, red vertical line showing from top to bottom
Recently a black spot (about the size of a pea but jelly bean shaped) appeared on the top left hand of my screen. After that, when it went into sleep mode the screen stayed black. I did a hard reset and the black spot was still there and i couldn't use that side of the screen. A day later vertical red and green lines appeared, running down the middle of the spot the length of the phone. Now every time the phone goes into sleep mode I have to do a hard reset to use it. I have tried erasing everything and resetting it to factory and also rebooting it in safe mode to no avail. I am not sure what version I am running but it says it is currently up to date. Please help! Thanks. — Kelly
Solution: Hi Kelly. There's no sugarcoating in this one, your phone's screen is a mess. You can't fix that by doing some software solution. Have it repaired or replaced.
Problem 9: Galaxy S6 won't charge when connected to car charger
I am having problems charging my Galaxy S6 when charging it in the car or works van. I have tried 2 different leads, it charges fine at home when it is connected to the mains and when connected to the computer using the same USB lead that doesn't work in the car or works van. It seems to have happened since it was updated to version 7.0. I have had a look on various google sites but not found a solution.  —  Iraybould
Solution: Hi Iraybould. If you're positive the problem occurred right after an update, you must do three things:
Wipe the cache partition
Do factory reset.
Revert software back to its previous version via flashing.
The third option is a risky procedure and requires some research on your part. Make sure that you know what you're doing before actually flashing the device.
---