In this post I will tackle one of the most common issues with Samsung Galaxy S5 (#Samsung #GalaxyS5); can't connect to the #Internet either via Wi-Fi or mobile data. The problems I cited here are sent by our readers like the phone can't connect to the Internet if Wi-Fi is off, DNS lookup failed error, other devices lose connection if the phone is connected to the network, etc.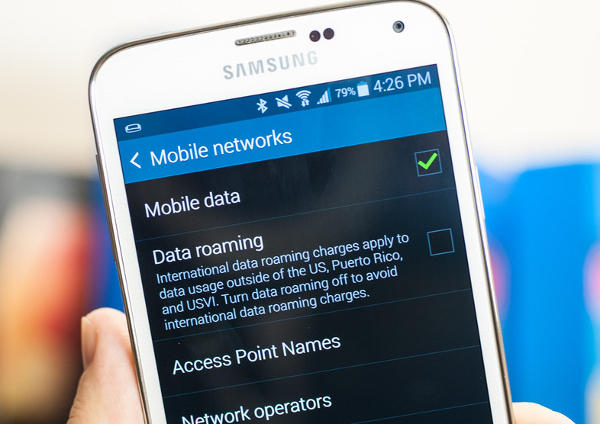 There's a chance you will encounter any of these problems, so read on to know more and how to address them. If, however, you were trying to find a solution for a different problem, you may want to visit our Galaxy S5 troubleshooting page as we list down every problem we address each week. Find issues related to yours and try the solutions we provided. If they won't work for you, then contact us. Fill up this form and hit submit once finished.
Galaxy S5 can't connect to the Internet when Wi-Fi is off
Problem: Dear sir. My  Samsung downloaded a update yesterday and since then then my cell phones Internet is not working. I can connect to WiFi at home and work and they work well but otherwise when WiFi is off, I am not able to use Internet on my device. I have tried to clear the cache as I saw on your site which has not been successful. Please help. Thank you very much.
Troubleshooting: There are two primary ways to connect to the internet and it's either via a Wi-Fi network or mobile data network. Your problem is latter; your phone can't be able to connect to your provider's mobile data network. To address this problem, here's what you need to do:
Make sure mobile data is enabled in your phone.
If it's enabled but you still can't connect to the internet using other apps, then try browsing using the stock browser.
If the problem remained, you need to check the APN settings in your phone but to make sure you have to correct one, I suggest you call your service provider and ask for it. You may also ask the rep to walk you through in setting it up properly.
You may also try to verify with the rep if your account is still in good standing and if there aren't no blocks in your account that prevent you from using mobile data.
Galaxy S5 doesn't have internet when away from a Wi-Fi network
Problem: I'm new to this phone not sure what lollipop is but i have android version 5.0  but cant connect to the net when away from my Wi-Fi.
Troubleshooting: Just like the first problem, make sure the mobile data is enabled and that your phone bears the correct APN. If you meant that your phone couldn't automatically connect to the internet in the absence of a Wi-Fi network, then try this:
Swipe down from the top of the screen with one finger.
Tap the Settings icon on the upper-right corner.
Tap the WiFi icon.
Tap the Menu icon on the upper-right corner of the screen.
Choose Advanced from the drop down.
Check the box next to "Smart network switch".
This, however, requires that your account is allowed to use mobile data and that you had your phone properly set to connect to your provider's mobile data network.
Galaxy S5 shows DNS lookup failed error
Problem: It says the DNS look up failed. I have tried the reboot and factory reset. I had been in the hardware and might of accidentally touched something I wasn't suppose to. This phone is not activated so not being able to get on the Internet or play store has made it impossible to fix.
Suggestion: The Galaxy S5 showing the error is only the effect and the cause is your router or your network settings. I don't know what your router is but it's best if you called your service provider and have its tech take a look at it.
Other devices lose connection if Galaxy S5 is connected
Problem: I have two Galaxy S5's and one Android Moto. If I have them on Wi-Fi on my home network, they will connect and you can surf the internet. However, all my home internet (computers, tv, playstations etc) will stop working (pages will not load… netflix is loading and stuck on 25%) the minute you turn the Wi-Fi on the phone off, the computer/tv comes right back on.
I bought a new Wi-Fi router (asus-AC1900 dual band), received a new modem from my phone company, tried various setting modifications, but nothing works. If I want to be on Wi-Fi on my cell phones, nothing else can be connected to the internet. PLEASE HELP. I have been troubleshooting this for over a year.
Troubleshooting: I actually encountered an issue related to yours not so long ago and he, too, was troubleshooting the same problem for over 6 months. He was also using a dual-band modem/router. That's where the problem starts. I'm not really acquainted with ASUS AC1900 and I don't know if you already consulted with your internet provider's tech about it but turning off the dual-band function will force all your devices to connect to the same band and that will fix your problem.
Galaxy S5 mobile data toggle gone
Problem: Hello, I am using Samsung Galaxy S5 and to my surprise there is no button to toggle the mobile data on/off in the notification panel. Every time i want to put the mobile data off i need to navigate inside the settings menu then go to mobile networks and then switch on/off the mobile data.
Workaround: No one knows why Samsung had to change take away the mobile data toggle but one thing is for sure here; it's a firmware issue. This problem is not exclusive to Galaxy S5 since S6 and Edge owners also encountered it. In fact, Samsung released a minor update that would fix it. In your case though, there's not much we can do about it but wait until Samsung releases a new update that would address it.
I understand how inconvenient it is go through all the menus in the Settings but there are actually apps that allow you to create a shortcut for services you often use. One thing I used before was Widgetsoid. You might want to try that one or any other apps that work for you.
Galaxy S5 no mobile data service, just Wi-Fi
Problem: Android version 4.4.2.  I am in the UK on the 3 network. Recently been on holiday, had airplane mode on and used wifi. On returning turned airplane mode off and now mobile data wont connect despite mobile data icon being illuminated. I can only use wifi.
Troubleshooting: Try to check the APN in your phone to see if it conforms with your provider's settings. You may call its tech support and ask for it just to be sure you got the correct one.
Related Problem: I have the problem described in your recent article about Wifi, where I show to be connected to my Wifi network but no data can be sent or received.  The problem is caused by mobile Hotspot. It has been this way since the phone was new as far as I can tell. This problem has persisted through three or four patches and update to lollipop.  To reset the issue requires that I restart the phone.  The phone is not and has never been rooted.
Connect with us
We are always open to your problems, questions and suggestions, so feel free to contact us by filling up this form. We support every Android device available and we are serious in what we do. This is a free service we offer and we won't charge you a penny for it. But please note that we receive hundreds of emails every day and it's impossible for us to respond to every single one of them. But rest assured we read every message we receive. For those whom we've helped, please spread the word by sharing our posts to your friends or by simply liking our Facebook and Google+ page or follow us on Twitter.