We've been getting reports of some Sims 4 players encountering crashing problems when playing the Steam version of the game. If you are one of them and wondering how to fix the crashes, check out the solutions in this guide.
Why Sims 4 keeps crashing on you?
If Sims 4 keeps crashing on you, there's a need to perform troubleshooting in order to identify the reason for the problem. As far as reasons for game crashes go, there are several things that we know of. For some people, their Sims 4 game may crash if it hasn't been updated for a long time. Others may experience crashing due to a random game bug, outdated drivers, or damaged game files.
If it's your first time to install and run the game on your PC, it's possible that the crashes or failure of the game to launch is tied to your computer's insufficient hardware.
Game crashes can occur due to a lot of many different reasons so a thorough troubleshooting is required to get at the real cause.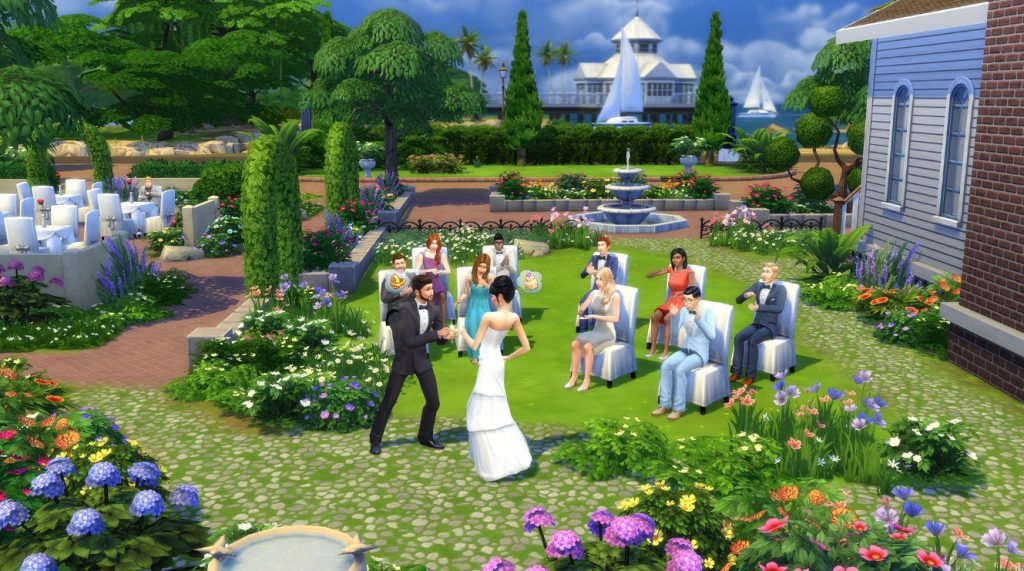 How to fix Sims 4 crashing on Steam?
One of the most annoying problems that Sims players encounter on Steam is random or persistent crashing. To fix the crashes, check out the troubleshooting steps and solutions below:
Update the game.
Even though Sims 4 was released several years ago, the game still requires updates from time to time to fix known bugs and to implement new cosmetic changes. Make sure that your Sims 4 game is running its most recent version at this time by checking for updates using the game launcher. Once you've finished updating, make sure that you restart the game before running it again.
Check the system requirements.
Another basic yet equally important consideration that you must consider is to ensure that your PC can run the game. You must do this if it's your first time to install the game on your machine. If Sims 4 won't launch at all, it's possible that your PC does not meet the minimum system requirements of the game. Check out the details below to know the minimum and recommended system requirements of Sims 4:
MINIMUM
OS: 64 Bit Required. Windows 7 (SP1), Windows 8, Windows 8.1, or Windows 10
CPU: 1.8 GHz Intel Core 2 Duo, AMD Athlon 64 Dual-Core 4000+ or equivalent (For computers using built-in graphics chipsets, the game requires 2.0 GHz Intel Core 2 Duo, 2.0 GHz AMD Turion 64 X2 TL-62 or equivalent)
RAM: 4 GB
Graphics: 128 MB of Video RAM and support for Pixel Shader 3.0. Supported Video Cards: NVIDIA GeForce 6600 or better, ATI Radeon X1300 or better, Intel GMA X4500 or better
DirectX: Version 9.0
RECOMMENDED
OS: 64 Bit Windows 7 (SP1), 8, 8.1, or 10
CPU: Intel core i5 or faster, AMD Athlon X4
RAM: 8 GB
Graphics: NVIDIA GTX 650 or better
DirectX: Version 9.0
If you have an old PC or if your computer is not optimized for games, you should consider upgrading relevant hardware components in order to properly run the game.
For example, if your machine does not have a graphics card and only relies on an integrated CPU chipset, try to see if adding a discrete GPU will help solve the crashing Sims 4 crashing problem.
Install driver updates.
Keeping your computer's drivers, particularly the ones for your graphics card, is essential in PC gaming. By default, your PC should automatically check for the latest drivers for you, especially if you installed special software such as NVIDIA GeForce Experience. However, you can also manually check for the drivers anytime to ensure that your graphics card runs properly when rendering a game.
If you want to manually check for driver updates, simply go to Device Manager > Display adapters and right click on your device. Then, select Update driver to check the Internet for any new drivers you haven't installed yet.
Alternatively, you can click on any of the links below to know how to update your graphics drivers on your PC:
Fix the Sims 4 crashing issue by repairing game files.
Sometimes, the main reason for the problem is a corrupted game file or files. To fix the problem, you can use the file repair tool of the launcher you're using. For example, if you play Sims 4 via Steam, you can follow these steps to repair your game files:
Launch the Steam app.
Go to the Library.
Look for the Sims 4 and right click the icon.
Then select Properties from the drop down options.
Choose the Local Files tab.
Select Verify Integrity of Game Files to begin the repair process.
Run Sims 4 again to check if the issue has been eliminated.
If you play the game via EA's Origin launcher, here's what you need to do:
Open Origin Launcher.
Select My Game Library in Origin.
Right-click on the Sims 4 game tile.
Select Repair Game.
Wait for the process to finish.
Run Sims 4 again to check if the issue has been eliminated.
Close other apps.
Other apps may interfere with some programs or games by preventing them from launching, or by forcing them to close. These can sometimes happen with security software that are set to strict or very restrictive settings. If you have other running applications while Sims 4 is playing, try to close them via Task Manager (CTRL + SHIFT + ESC).
Some applications that have overlay functions are sometimes known to causes interference with certain games. If you have Discord overlay, Spotify overlay, MSI Afterburner, or any other similar applications running, try closing them as well to see if that will fix the problem.
Use lower graphics settings.
If you've noticed that your game appears to slowing down, lagging, or outright becoming unresponsive, it may be due to insufficient resources. Your PC may be running out of CPU or Memory resources when the game is on. Try to see if lowering the graphics settings of the game will fix the problem for you.
Don't overclock your CPU.
Some users who overclocked their CPU encountered crashing troubles with Sims 4 in the past. Try to revert the clock speed of your CPU to normal and check if that will fix the Sims 4 crashing issue.
Delete and install Sims 4.
The last thing that you can try is to delete and reinstall Sims 4. This may work in your favor if the cause of the problem lies deep within the software. 
OTHER INTERESTING ARTICLES:
Visit our TheDroidGuy Youtube Channel for more troubleshooting videos and tutorials.