The Rockstar Games Grand Theft Auto 5 is undoubtedly a hugely successful game with millions of players still finding it a source of joy even years after its initial release date. GTA 5 was released way back in 2013 but the game remains as interesting for many as it was during its release year. It's no wonder that many people are still playing it even today. However, just like any other game, GTA 5 is not perfect and from time to time, some people encounter problems with it. This is the case of the annoying 0xc0000005 error. If you're experiencing the 0xc0000005 error when playing GTA 5 and you have no idea what to do about it, this troubleshooting guide should help.
What does 0xc0000005 error mean?
0xc0000005 is one of the common Windows errors that occurs when the system is unable to run a program or when crashing when you're playing the game because of a variety of reasons. That said, not all Grand Theft Auto V players who report the exception code 0xc0000005 do so for the same exact cause. You'll have to perform some troubleshooting in order to identify the real reason for your error.
Some people may encounter the exception code 0xc0000005 due to the following:
corrupted game files,
faulty RAM,
software issues with your PC,
incorrect settings, or
interference from third party applications.
If GTA V game crashes and you are not able to play due to this error, check out the solutions below.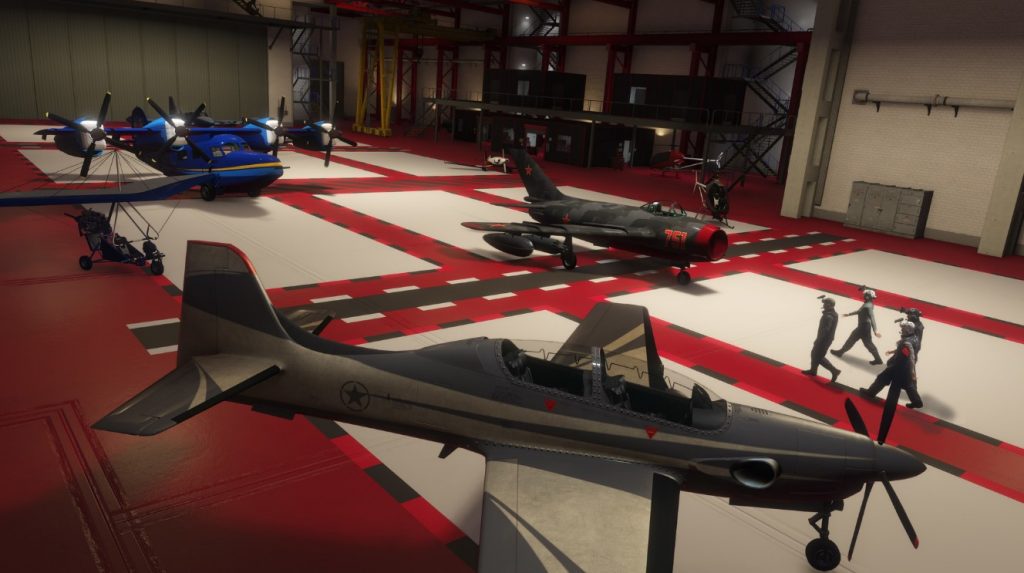 How to fix GTA 5 0xc0000005 error?
If you are unable to launch the game, or if GTA V game crashes randomly or persistently, you must do the fixes below to get rid of the exception code 0xc0000005.
Fix #1: Restart Grand Theft Auto V.
This simple troubleshooting step may sometimes help in fixing minor game bugs. If you can't play GTA 5 because of this error, make sure that the first thing that you do is to refresh the game and the game launcher by restarting them.
Close GTA 5 first then force quit the game launcher (Steam, Rockstar Games launcher, Epic Games, etc.) using the Task Manager (CTRL+SHIFT+ESC). Once you've closed both applications, try playing the game again to see if the error disappears.
Fix #2: Disable your antivirus.
Some GTA V players report that turning off their security software such as antivirus or any security software helps in fixing the exception code 0xc0000005. If you set your security software in strict mode or restrictive mode, it may block or prevent apps such as games from launching.
If GTA V starts working again when your antivirus or security software is off, you should consider checking the settings of the software again to ensure that it does not tag your games as threats.
The built-in Windows Defender does not seem to affect games but you can also try to turn it off just in case.
Fix #3: Disable the Data Execution Prevention feature.
DEP or Data Execution Prevention is a Windows OS feature that prevents viruses and malware from making changes to your computer's system files. Malware and viruses usually execute codes from system memory locations that Windows system uses so preventing access to these memory locations is the key reason why DEP was built.
Turning off DEP is never recommended but for troubleshooting purposes, you want to do this to check if GTA V is being prevented by this feature at this time. Just like your antivirus software, you want to make sure that you re-enable DEP after your troubleshooting session.
Here are the steps on how to disable DEP:
Press the Windows key + R.
Type in "sysdm.cpl" in the Run dialog box and press Enter.
Click Advanced tab.
Under the Performance section, click the Settings button.
Click the Data Execution Prevention tab.
Select "Turn on DEP for all programs and services except those I select."
Click the "Add" button and then locate the Valorant executable (.exe) file.
Click "OK."
Restart the computer and try launching Valorant again.
Fix #4: Repair damaged game files.
Sometimes, game files or save data may become corrupted and lead to problems. To ensure that your GTA 5 files are all in order, you can use the repair game files feature in your launcher such as the Verify tool in Steam. Here's how it goes:
Launch the Steam app.
Go to the Library.
Look for the GTA 5 and right click the icon.
Then select Properties from the drop down options.
Choose the Local Files tab.
Select Verify Integrity of Game Files to begin the repair process.
Run GTA 5 again to check if the issue has been eliminated.
Fix #5: Check for corrupted system files.
If you continue to get the exception code 0xc0000005 when playing Valorant, make sure that the next solution you make is to address the possible missing DLL files. Here's how:
Press the Windows + R keys.
In the Run dialog box, type in "cmd".
Press Shift + Ctrl + Enter keys together.
In the Command Prompt, type in "sfc /scannow" and press Enter.
Wait for the system to scan your computer and hopefully fix the problem for you.
Fix #6: Run Grand Theft Auto 5 as Administrator.
If you are still not able to play the game at this point and you continue to get the error, the next solution that you should try is to run the game and the game launcher in Administrator mode. This gives both apps elevated access to files that they need from the system. Sometimes, if an app is not permitted to run as Administrator, certain files may become inaccessible and this can lead to problems.
In order to run GTA 5 as administrator, follow these steps:
Find the game shortcut on your desktop and right click on it to select Properties. (Alternatively, you can press Windows key on your keyboard, search for the game, right-click on it, and select Run as administrator).
Select Compatibility tab.
Put a check on the box next to Run this program as an administrator.
Click Apply.
Click OK.
Restart your PC and launch GTA 5 again.
Do the same steps for the game launcher. For example, if you're using the Rockstar Game launcher, you'll have to find the shortcut of the launcher and go to its Properties. Just follow the steps above on what to do.
Fix #7: Update your GPU drivers.
Updating your graphics or GPU drivers must be done whether or not you're having an issue. If you're trying to fix a problem like the application error 0xc0000142, keeping your drivers up-to-date may help.
Check out the links below on how to update your GPU drivers:
Fix #8: Run the game in lower graphics settings.
Some players were able to fix crashes on GTA 5 as well as some other errors by tweaking their settings, particularly the graphics. Try to see if lowering the settings will fix the error. If the error disappears when the game is running in lower graphics, it's possible that your hardware is struggling or running out of resources during gameplay. 
OTHER INTERESTING ARTICLES:
Visit our TheDroidGuy Youtube Channel for more troubleshooting videos and tutorials.