Samsung wasn't particularly off to a great start with regards to foldable display phones in 2023. However, that is expected to change in 2023 with the arrival of the second iteration of the company's foldable phone, this time in a clamshell form factor. We've seen some convincing photos of the phone in the wild, and a new leak today tells us a little more about the kind of display the phone will be using.
As per well-known Twitter source @UniverseIce, Samsung will use an "ultra-thin glass cover" on top of the display to avoid scratches on the display. In order to make the display flexible, Samsung uses plastic on its foldable displays. However, this also means the display can be scratched quite easily as customers of the Galaxy Fold have noted. So the company's idea appears to be to use a glass film in order to avoid this to a great extent.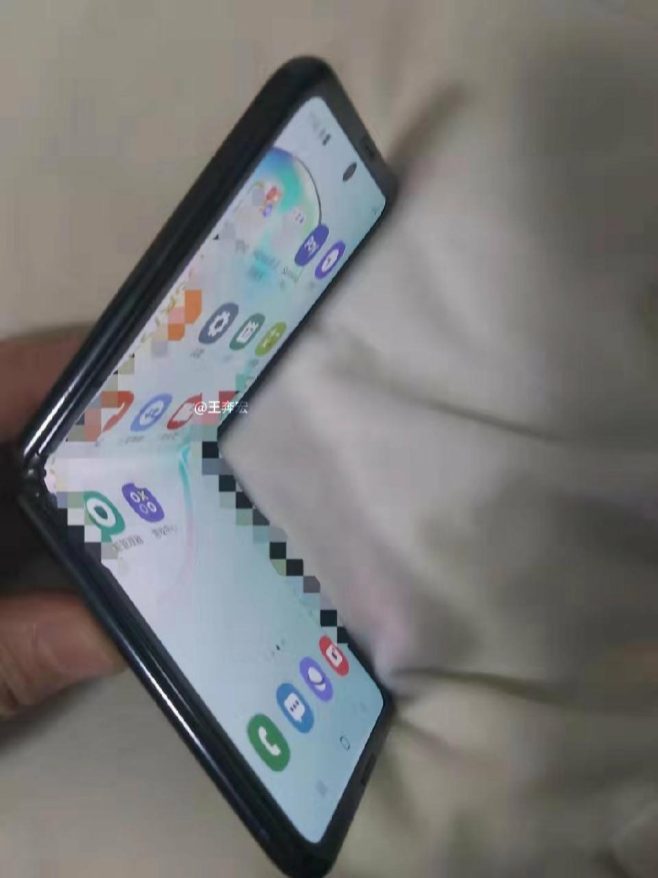 As the tweet notes, the previously leaked images reveal a flatter and less wrinkly display, indicating the use of the aforementioned glass cover/film. Samsung recently filed a trademark for "Ultra Thin Glass" in Europe, giving further credence to this latest leak.
While there's nothing concrete available on the Galaxy Fold 2 as of yet, it is said that the phone will break cover by February 2020, probably alongside the Galaxy S11. Speaking of the Galaxy S11, Samsung is expected to add a 108MP camera sensor along with 8K video recording capabilities to the flagship. It will be interesting to see how the company will manage to big launches simultaneously, leading us to believe that Samsung may also consider launching the Galaxy Fold 2 slightly earlier or after the Galaxy S11.
Source: @UniverseIce – Twitter
Via: 9to5Google