As per reports emerging out of South Korea, LG will unveil the V60 ThinQ 5G at the Mobile World Congress 2020 in February. It is said that the company will include a new dual screen accessory like the one on the V50 ThinQ which was launched earlier this year. However, the report by The Korea Herald notes that this secondary screen accessory will be upgraded in comparison to the predecessor, meaning it will offer a revamped version of the "free stop hinge" tech used on the current dual-screen accessory sold by the manufacturer.
There are no details available on what these upgrades or modifications will be, and it seems like we'll have to wait approximately two months before knowing more on this front. Given that 2020 is expected to be a big year for 5G, we expect multiple flagships from LG to feature the technology by default.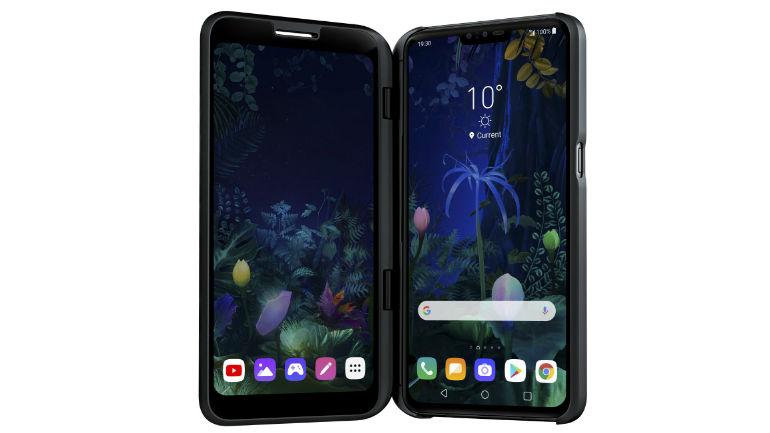 The V60 ThinQ 5G is also expected to be packing the octa-core Snapdragon 865 chipset which was announced by Qualcomm earlier this month. The same processor is also expected to be powering fellow Korean manufacturer, Samsung's smartphones as well, particularly the Galaxy S11 which is estimated to arrive just before the MWC event in Barcelona.
There's no word at this point if LG will also announce a G series flagship during its launch event at the MWC. Earlier this year, the company launched the V50 ThinQ as well as the G8 ThinQ, indicating that there may be a G9 ThinQ in the works for 2020.
What do you make of LG's unique dual-screen accessory? Do you prefer this over a foldable display phone?
Source: The Korea Herald
Via: Android Central